Monday, October 10, 2011 UPDATE:
For the second time in two days, we have an obituary for a former news director.
HARRY KEVORKIAN, the longtime ND for WNDU-TV in South Bend, IN, died Sunday at the age of 82.  He suffered a massive stroke last Tuesday.
Harry worked in Roanoke, VA, then moved to Indiana where he worked for WSBT-TV in South Bend, then as a political reporter for WISH-TV in Indianapolis.  In 1967, he moved to WNDU as Director of News and Public Affairs.  He was instrumental in the creation of a broadcast education program at Notre Dame University.  Harry officially retired from WNDU in 1993.
He is survived by his wife of more than 50 years, Joyce, and three children.  Funeral services will be held this Wednesday (October 12) at The McGann Funeral Home in Granger, IN.
Sunday, October 9, 2011 UPDATE:
I'm sorry to report the passing of former news director and NBC executive ED PLANER.  He died yesterday in Atlanta at the age of 82 after a long illness.
He began his career as a reporter at WDSU-TV in New Orleans before being promoted to news director there.   He was later ND for WMAQ-TV in Chicago, where he hired, among others, JANE PAULEY.  He later worked for NBC News in a variety of roles and also taught at Columbia College in Chicago.
He's survived by Marilyn, his wife of 56 years, and three children, including a son, MATTHEW, who works for CNN.  Private funeral services were held Monday.
**** ***** ****
Greetings:
An unusual week with just ONE newly named news director and ONE new news director opening, both in the same small market.
That means our count of open ND jobs remains at 23.
If you're looking for a new job, we have  THREE  help wanted ads:  one is a blind box ad for a small market ND job.  If you're anxious to avoid the upcoming winter's cold temperatures, how about an EP job in South Florida?  We also have an ad for a station in New England which has producer openings, and some new listings in our Other News Management openings section.
In Names in the News, a new job for a two-time New York City news director, a big award from RTDNA for another former New York news director, some news management changes in Houston, and an obituary for the mother of a veteran news director.
All that and more after this week's changes:
New News Director Openings:
KKCO-TV, Grand Junction, CO…AMANDA WAGNER has been ND and anchor here since December, 2008.  She's giving up the ND part of the job but will continue to anchor for this Gray Television owned NBC affiliate.  Amanda went to high school in Grand Junction, and college at the University of Colorado in Boulder.  She worked for KKCO earlier in her career, then took an anchor job in Madison, WI before returning to Grand Junction.
Newly Named News Directors:
KREX-TV, Grand Junction, CO…JORMA DURAN has been named ND here.  He previously worked as a reporter for the Weather Channel, at KJCT-TV in Grand Junction, as well as in Ft. Myers FL.  Most recently he's been working as a spokesman for the Missouri Department of Transportation.  Jorma replaces KEIRA BRESNAHAN who left the station in July to be a full-time Mom.  KREX is a CBS affiliate, owned by Hoak Media.
**** ***** ****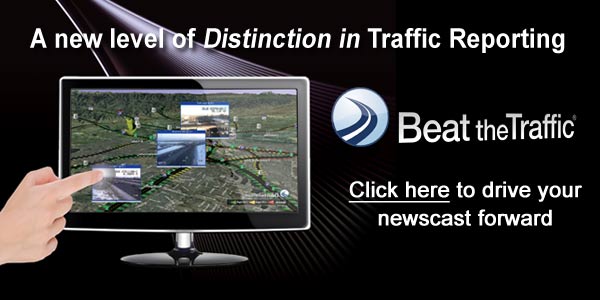 **** ***** ****
Help Wanted Ads:
News Director, Blind Box Ad, Small Market:
Small market affiliate in the Central time zone seeks a News Director for an established news operation. Current schedule of newscasts is about 20 hours per week. Successful candidate will be extremely self-motivated, very enthusiastic, a terrific leader and be creative in their approach to on-air formatting, writing and reporting techniques.
We are looking for a dynamic leader to continue our success. We will welcome applications from those who have a successful track record as an Assistant News Director, Executive Producer, or front-line newscast producer.
Salary and benefits package are negotiable. Solid broadcast company with excellent leadership and experience. Company is an equal opportunity employer. Background and drug test required.
Send resume and cover letter via email to NDad@rickgevers.com or via mail to:
ND Ad
c/o Rick Gevers & Associates
PO Box 577
Zionsville IN 46077
**** ***** ****

Executive Producer, WPEC-TV, West Palm Beach, FL:
WPEC, CBS-12 West Palm Beach, FL– has an immediate opening for an Executive Producer. Candidate must have experience in a top 50 market as a line producer and Executive Producer. Looking for someone with exceptional leadership and people skills, a drive to succeed and a proven track record with ratings growth.
Candidate must have a solid understanding of promotion, branding and how to implement the message in daily news coverage. Selected candidate will have a "roll up the sleeves and get it done" attitude who can think outside the box with news coverage and resources. It's critical the candidate can multi-task personnel, content and future planning.
Strong writing and problem solving skills are a must. Knowledge and experience with enps and ROSS Overdrive are preferred. Send resumes to: cyounkin@cbs12.com
EOE
**** ***** ****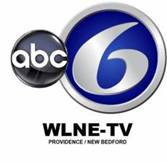 Newscast Producers, WLNE-TV, Providence, RI:
ABC6 in Providence, Rhode Island is looking for creative and energetic newscast producers who have the ability to juggle breaking and daily news for our HD newscasts. We're looking for producers who take ownership of the newscast and understand relevant news content and viewer benefit.  Producers with significant booth, writing, editorial and deadline experience will be considered first. Great communication skills, with the news and production staffs, also required.
New England experience and/or background are a definite asset.
If this describes you then we should talk today!
Please email resume, references and video link (or send DVD) of a recent newscast to:
Al Sandubrae
VP News
Citadel Communications Company
3903 Westown Parkway
West Des Moines, IA 50266
via email: ASandubrae@myabc5.com
Phone calls will be accepted after initial materials are received.
515.457.9645 ext. 129
ABC6/WLNE-TV is an equal opportunity employer.
**** ***** ****
Other News Management Openings:
Assistant News Director:
WFLD-TV, Chicago, IL (relisted 9/10/11)
KSDK-TV, St. Louis, MO (relisted 9/17/11)
WRTV, Indianapolis, IN (relisted 9/3/11)
WPMT-TV, Harrisburg, PA (listed 7/29/11)
WAVY-TV, Norfolk, VA (new listing this week)
WREG-TV, Memphis, TN (relisted 9/10/10)
WMTW-TV, Portland, ME (relisted 9/10/10)
KTVM-TV, Bozeman, MT (listed 9/17/11)
Executive News Producer:
The Weather Channel, Atlanta, GA (listed 9/23/11)
KPRC-TV, Houston, TX (AM EP, new listing this week)
KTVK-TV, Phoenix, AZ (AM EP, relisted 8/5/11)
KCNC-TV, Denver, CO (AM EP, listed 8/26/11)
KTVI/KPLR-TV, St. Louis, MO (listed 9/10/11)
KPTV, Portland, OR (AM EP, listed 9/10/11)
KOIN-TV, Portland, OR (listed 9/17/11)
WTAE-TV, Pittsburgh, PA (Dayside EP, relisted 8/26/11)
WRAL-TV, Raleigh, NC (relisted 8/26/11)
WVIT-TV, Hartford/New Haven, CT (relisted 8/5/11)
WCPO-TV, Cincinnati, OH (PM EP, listing revised 8/12/11)
WHBQ-TV, Memphis, TN (relisted 9/23/11)
WLNS-TV, Lansing, MI (listed 8/19/11)
**** ***** ****
Names in the News:
DAN FORMAN, who's been the ND at both WNBC-TV and WABC-TV in New York, has joined another NYC station, WCBS-TV, as Managing Editor.  Dan has been working as Managing Editor for DNAinfo.com, a hyperlocal NYC news site.  He served as ND at WNBC from 2002-2008 (his second stint there) and at WABC from 2000-2002.  He's also worked for WWOR-TV in New York, and in Boston, Providence, and Albany, NY.
Another one-time NYC ND, AL PRIMO,  is one of two people who'll be honored with Distinguished Service Awards by RTDNA.  Primo and former CBS News Correspondent RICHARD C. HOTTELET will receive their awards at Monday's Edward R. Murrow Award dinner in New York City.
Some news management changes at KPRC-TV in Houston.  GEOFF DANKERT has returned to Chicago for health reasons, a few months after joining this NBC affiliate as News Content Director.  And RICK McFARLAND has been named Senior Executive Producer.  He'll oversee investigative reporting and special assignment reports, among other duties.  Rick's been at this Post-Newsweek NBC affiliate for more than 30 years, first as a sports photographer.  Most recently he's been the Assistant ND and spent almost two years as ND there.
Our sympathy to WAVY-TV ND JIM GILCHRIEST on the loss of his mother.  MARY GILCHRIEST was 85 when she died at her home in late September after a long illness.  In addition to Jim, she's survived by four other sons and six daughters.  Jim's been in Norfolk since July, was a news director in Boise, ID, for four years, spent many years at WCNC-TV in Charlotte, and has also worked in Winston-Salem and Rochester, NY.  Your note of sympathy would reach him at: jim.gilchriest@wavy.com
**** ***** ****
The Full List:
To the best of my knowledge, here is the list of stations with open news director jobs, as of Friday, October 7, 2011.
If you know of any additions/deletions/changes/updates, please email me at: rick@rickgevers.com
NY 1 News 75 Ninth Ave.                                   New York NY 10011
KDFW-TV 400 N. Griffin St.                            Dallas TX 75202
New England Cable News 160 Wells Ave.    Newton MA 02459
KXLN-TV 9440 Kirby Dr.                                  Houston TX 77054 **
WFOR/WFBS-TV 8900 NW 18th Terr.        Miami FL 33172
KGW-TV 1501 SW Jefferson St.                       Portland OR 97201
WNEP-TV 16 Montage Mountain Rd.           Moosic PA 18507
WROC-TV 201 Humboldt St.                           Rochester NY 14610
WSYR-TV 5904 Bridge St.                                 Syracuse NY 13057
WICS/WICD-TV 2680 E. Cook St.                  Springfield IL 62703
KOAA-TV 530 Communications Cir.            Colorado Springs CO 80905
KHGI-TV 13 S. Highway 44                             Kearney NE 66848
KVII-TV One Broadcast Center                       Amarillo TX 79101
KMIR-TV 72920 Parkview Dr.                         Palm Desert CA 92260
WFXL-TV 1211 N. Slappey Blvd.                       Albany GA 31707
KTUU-TV 701 E. Tudor Rd. #220                   Anchorage AK 99503
KSWT-TV 1301 Third Ave.                                  Yuma AZ 85364
KULR-TV 2045 Overland Ave.                          Billings MT 59102
WHSV-TV 50 N. Main St.                                 Harrisonburg VA 22802
KGNS-TV   120 W. Delmar Blvd.                       Laredo TX 78045
KKCO-TV 2325 Interstate Ave.                 Grand Junction CO 81505
WTAP-TV One TV Plaza                                     Parkersburg WV 26101
KGWN-TV 2923 E. Lincolnway                         Cheyenne WY 82001
** Spanish language station