Greetings:
It's always good to see some of you at the annual RTDNA conference.
It would have been nicer to see more of you.
While attendance was up to about 1,600 registrants, apparently only 160 of those were RTDNA members. (SPJ and NAHJ members made up the bulk of the registrants.) The exhibit floor was much larger than in the past two years, but much of that can be attributed to companies recruiting NAHJ members. I'm told that NAHJ will return to a stand-alone conference next year.
Many of you are currently in budget planning. I hope you can find a way to include travel to next year's conference in Nashville.
On to our normal report, delayed this holiday weekend by travel.
(And updated on Tuesday morning to reflect that TIM BOTHWELL is the Assistant ND at WHP-TV, not the ND as I'd been led to believe by an email forwarded to me.  Apologies to all involved.)
A robust SIX FIVE newly  named NDs headline this week's report, with TWO THREE new openings, one of them created by the "I'm retiring today, goodbye." departure of a Washington, DC, news director. Those moves drop our list of open ND jobs to 22.
You can learn more about one of those openings in a paid ad below. And you'll find ads for several management openings and even an ad for a producer job in a top ten market.
In Names in the News, a 17 year CNN Newssource sales executive (and former ND) is retiring. We also have details on an ND who stepped down three weeks ago to become a roving features reporter for his station, an arrangement that only lasted a few weeks. And we have updates on several news management changes.
New News Director Openings:
WTTG-TV, Washington, DC…we first reported PHIL METLIN's departure from this FOX o-and-o earlier this week. Phil announced his retirement from the station on Thursday and left the same day. He'd been ND there for more than five years, and had earlier been an ND for two other FOX o-and-o's, WTXF-TV in Philadelphia and WTVT-TV in Tampa, where he also worked as an EP. Phil also worked in Miami.
WROC-TV, Rochester, NY…BRYAN QUEEN is leaving this Nexstar owned CBS station to be the next ND at WIS-TV in Columbia, SC. More on that below.
WTOV-TV, Steubenville, OH…MIKE BOTHWELL moves within Sinclair to become the Assistant ND at WHP-TV in Harrisburg   He's been the ND here for almost two years, and previously has worked in Pittsburgh (twice), Philadelphia, Palm Desert, CA, and as an ND in Bend, OR.
Newly Named News Directors:
WRIC-TV, Richmond, VA…KELLY WOODARD gets her first ND position as she joins this Young/Media General owned ABC affiliate. Kelly has been an EP at CBS owned stations in New York and Dallas, and has also worked as an Assistant News Director for WVIT-TV in Hartford/New Haven. LISA MELTON had been the ND here for the past six years. She left the station in July.
KTUL-TV, Tulsa, OK…ALEXANDER QUINCE has been promoted to ND for this now-owned-by-Albritton-but-being-sold-to-Sinclair ABC affiliate. Alexander has been the Assistant ND at sister station WBMA-TV in Birmingham for the last two years. He previously worked in Atlanta, Tampa and Tallahassee. He replaces CARLTON HOUSTON who left earlier this summer after six years as ND to take the same job at KFOR-TV in Oklahoma City.
WIS-TV, Columbia, SC…as reported above, BRYAN QUEEN will be the next ND for this Raycom Media-owned NBC affiliate. He's been the ND at WROC-TV in Rochester, NY, for almost two years. It's a return to the Carolinas for Bryan, who's worked as a news manager for News 14 Carolina, at NBC News Channel in Charlotte, and for WXII-TV in Winston-Salem. He's also worked as an MSNBC planning producer in New York. MSNBC is where his predecessor went: RASHIDA JONES is now the EP for the Chris Jansing show. She was ND at WIS for two years.
WFFF/WVNY-TV, Burlington, Vt/Plattsburgh, NY…JOLENE REILLY GREENE returns to the Northeast as ND for this newly-acquired-by-Nexstar FOX/ABC duopoly. She's currently the Assistant ND for WAFB-TV in Baton Rouge, LA, but earlier had worked as a producer in Portland, ME. Jolene has also worked in Wilmington, NC, and as a producer in Washington, DC. TRACY DAVIS, who'd been the ND here for almost two years, left in July to become the Assistant ND for WDJT-TV in Milwaukee.
KRTV/KXLH-TV, Great Falls, MT…MARNEE BANKS is promoted to news director. She's currently the state political reporter for Montana Television network, which includes KRTV and KXLH, and several other CBS affiliates. Marnee is a Montana native and started her career as a reporter in Helena. She replaces HEATH HEGGEM who was promoted to Station Manager.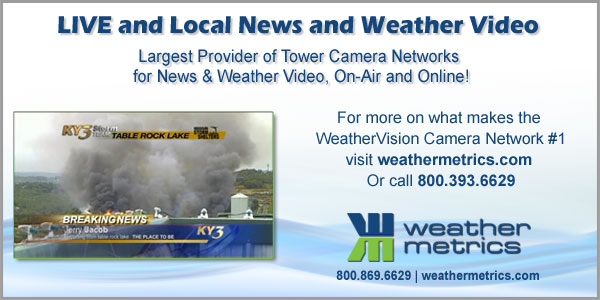 Paid Help Wanted Ads:

News Director, WROC-TV, Rochester, NY:
WROC-TV, the CBS affiliate in Rochester, NY, seeks a forward thinking and aggressive journalist for the position of News Director. We have an established anchor team and a group of hungry and creative journalists. Now we need a leader to take us to the next level. The successful candidate will be a hands on news manager who has a proven track record for coaching and developing talent, solid journalism skills, an own the big news story and weather philosophy, and a passion for breaking news.
Job Responsibilities:
Day to day editorial supervision of the news operation.
Supervision of the news production team.
Developing dynamic and relevant news content and special programs.
Work with the creative services team to recruit viewers though on-air, on-line, social media and other methods.
Administrative duties including staff scheduling, timesheets, performance reviews and budgets.
Supervise and enhance content available on the station's website, social media sites, mobile applications and other methods.
Work with news directors in the region on sharing content and taking advantage of regional opportunities.
Develop partnerships within the local community. This includes regular communication with local organizations.
Experience Requirements:
At least 5 years in as a news manager
Over 10 years working in a news operation
Prior work with on-line and social media platforms
Medium to large market producing or reporting experience is a plus
Degree in broadcast journalism preferred
Please send cover letter, resume, news philosophy and DVD to:
Louis A. Gattozzi
Vice-President and General Manager
WROC-TV
201 Humboldt Street
Rochester NY 14610
e-mail: lgattozzi@wroctv.com
WROC/WUHF-TV IS AN EQUAL OPPORTUNITY EMPLOYER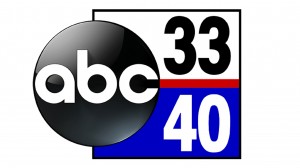 Assistant News Director, ABC 33/40 (WBMA-TV) Birmingham, AL:
College Degree in Journalism, Mass Communications, or equivalent preferred.
Minimum 3 years exp. in news management preferred.
Send resume to:
Jean Ziegert
Dir. of HR
Alabama's ABC 33/40
800 Concourse Parkway #200
Birmingham, AL  35244.
E-mail jeanz@abc3340.com or fax 205-982-3928.
No phone calls please.  EOE.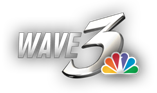 Nightside Executive Producer, WAVE-TV, Louisville, KY:
WAVE 3 News, the NBC affiliate for Louisville, KY, is seeking a Nightside Executive Producer.
Our station has all the tools, a great look, and top-notch talent. We are focused on delivering exclusive, urgent stories that make you smarter, make you laugh or cry, and make the community better. We're looking for an EP who can guide reporters and producers toward this goal through better writing, graphics, showcasing, and storytelling. The Nightside EP will also fill in occasionally in other management roles or as a newscast producer.
Applicants should have a four year degree, and at least 5 years experience producing newscasts. Some supervisory experience in preferred.
Send cover letter and resume to:
Bill Shory
News Director
WAVE 3 News
725 S. Floyd Street
Louisville KY 40203
Or email to bshory@wave3.com
EOE-M/F/D/V

Executive Producer, KCRG-TV, Cedar Rapids, IA:
Job Description: KCRG TV9 is looking for an executive producer with an emphasis in envisioning and executing special projects. As a newsroom leader, this person must demonstrate strong news judgment, be able to develop creative story ideas and work with producers and reporters to execute those plans.
This position will lead innovation in the newsroom, both within the storytelling of newscasts and building audiences with special projects. This would include coaching of producers and reporters to meet those needs. The position also coordinates with the News Director and News Operations Manager in forming and executing the newsroom vision for all KCRG TV9 products.
Requirements:
-4 year degree in Journalism, Communications or related field
-At least 3 yrs experience in news producing, experience with newsroom management preferred
-Demonstrate strong news judgment
-Be able to coordinate large projects
-Have an interest in finding different ways to tell stories on TV and online
Job Duties:
-Assist News Director and News Operations Manager in day-to-day production of TV news products
-Fill-in on assignment desk and producing newscasts as needed
-Coach Producers/Reporters on daily story-telling in newscasts
-Lead planning and execution of newsroom projects, special productions, and live newscasts
-Coordinate social media and online efforts on-air with digital team
-Other duties as assigned
Please apply at http://www.thegazettecompany.com/application/ or send a resume and cover letter to the address listed below:
KCRG – HR
PO Box 511
500 Third Ave SE
Cedar Rapids, IA 52406
Or E-mail: hr@thegazettecompany.com
Pre-Employment drug screen required. EOE

Morning News Producer, WCVB-TV, Boston, MA:
Job Description:
WCVB-TV Boston's News Leader, is looking for a dynamic team player to produce our morning newscast.
Job Responsibilities:
Excellent writing and creative skills are a must.
Someone who can build a fast paced, content rich and "right now" driven newscast in the market's most competitive time period.
Hard worker with exceptional news judgment.
Experience Requirements:
Must have a proven track record of both skill and leadership.
Qualifications Requirements:
A minimum of five years' experience producing a principal daily newscast is required.
The ability to produce content on multiple mobile, web and social media platforms required.
Reports To: Assistant News Director
Education: College degree required
To Apply:
Only applicants who meet these requirements will be considered.
All interested candidates should email cover letter, resume and links to your last three newscasts to gwardwell@hearst.com
No phone calls please.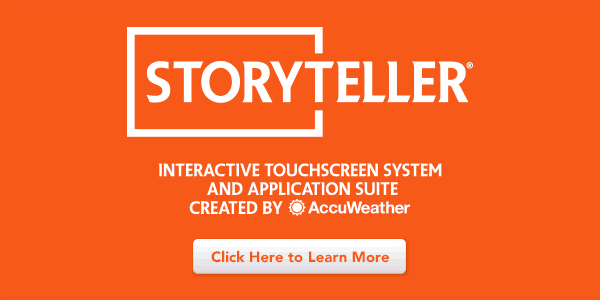 Other News Management Openings:
ASSISTANT NEWS DIRECTOR:
WBNS-TV, Columbus, OH (listed 8/16/13)
WCPO-TV, Cincinnati, OH (new listing this week)
WPBF-TV, W. Palm Beach, FL (listed 8/2/13)
WBMA-TV, Birmingham, AL (new listing this week, see ad above!)
KOAT-TV, Albuquerque, NM (listed 7/20/13)
KMTV, Omaha, NE (relisted this week)
KFVS-TV, Cape Girardeau, MO (listed 8/11/13)
WBND/WCWW-TV, South Bend, IN (relisted 7/5/13)
WBTW-TV, Myrtle Beach, SC (News Content Mgr., revised 8/11/13)
WFXG-TV, Augusta, GA (new listing this week)
EXECUTIVE NEWS PRODUCER:
News 12 New Jersey, Edison, NY (Morning EP, listed 7/5/13)
KCBS-TV, Los Angeles, CA (EP of Sports, listed 8/11/13)
KRON-TV, San Francisco, CA (2 openings, AM & Dayside, listing revised this week)
KTVU-TV, Oakland/San Francisco, CA (Special Projects EP, listed 8/11/13)
WGCL-TV, Atlanta, GA (2 Positions, AM EP & Spec. Projects, listed 8/2/13)
WSB-TV, Atlanta, GA (Senior EP, listed 7/5/13)
KRIV-TV, Houston, TX (AM & PM openings, relisted this week)
KCPQ-TV, Seattle, WA (relisted 7/20/13)
WFTS-TV, Tampa, FL (Dayside EP, relisted 7/20/13)
WFTV, Orlando, FL (AM EP, listed 8/2/13)
WRAL-TV, Raleigh, NC (listed 7/26/13)
WBAL-TV, Baltimore, MD (Nightside EP, listed 7/13/13)
KUSI-TV, San Diego, CA (relisted this week)
KSHB-TV, Kansas City, MO (listed 8/11/13)
WDJT-TV, Milwaukee, WI (AM EP, listed 7/5/13)
KOAT-TV, Albuquerque, NM (AM EP, relisted 7/20/13)
WAVE-TV, Louisville, KY (PM EP, new listing this week, see ad above!)
WHBQ-TV, Memphis, TN (relisted 6/7/13)
WLNE-TV, Providence, RI (listed 8//16/13)
KCRG-TV, Cedar Rapids, IA (new listing this week, see ad above!)
MANAGING EDITOR:
KTVU-TV, Oakland/San Francisco, CA (listed 7/26/13)
WTNH-TV, Hartford/New Haven, CT (listed 8/23/13)
WCPO-TV, Cincinnati, OH (new listing this week)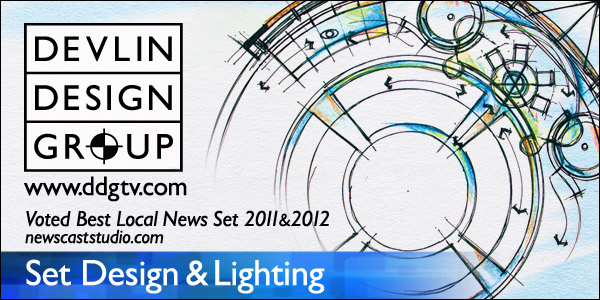 Situations Wanted:
We offer a free situations wanted ad to news managers who are out of work and looking for a new opportunity. If you'd like to state your case to a well targeted audience, email me an item (max. 150 words). You may include a link to a website, an email address, and a photo. You must include your name. I'll run it for one week. I don't represent or endorse those listed, but merely trying to help.
This week, meet JIM PARISI.
Interim News Manager: No-Ego successful news manager ready to help out while you look for your perfect leader. After five straight successful news director gigs in small to medium markets (in Bangor, ME we grabbed the highest station ratings ever, in South Bend, IN, we created the nation's first Interactive Newscast, then in Albany, NY named 'Most Improved News Operation" by independent research), I spent the last decade as a highly-rated morning talk show host.
Now I want to earn my way back into TV news management, and I'll go to your station to prove my worth! Very tech-savvy and proven success with young crews and veteran journalists alike. Available immediately as ND, assistant ND or Executive Producer, and affordable for any size market.
Jim Parisi: 520-906-1122 jimparisi@gmail.com
Names in the News…and other stuff:
DOUG BALLIN is retiring from CNN Newssource Sales after 17 years on the job. Many of you know Doug, who was a news director in markets like Raleigh and Las Vegas (and I may be forgetting a few) and worked in Boston, Buffalo, Pittsburgh and Indianapolis. Doug tells me he plans to stay in Atlanta. Your kind email would reach Doug at: ballindoug@att.net
Less than three weeks after stepping down as News Director of WDBJ-TV in Roanoke to become a feature reporter, DAN DENNISON has left the station. He was ND there for two years.
KRIV-TV in Houston has hired HOWARD DORSEY as Assistant News Director. He most recently was an EP for WPIX-TV in New York. He's also worked for ABC News, ESPN, and for local stations in Dallas, Philadelphia, Cincinnati, Atlanta, and Chicago.
SCOTT WARREN joins the Weather Channel as Senior Executive Producer of Mornings. He's been an EP in Los Angeles and for two stations in San Francisco, and has been Managing Editor at Yahoo spent several years as an Executive Producer at TechTV.
MITCH DAVIS joins WKBN-TV in Youngstown, OH, as Assistant ND. He's been the morning EP for WSOC-TV in Charlotte since 2006, and previously was an EP for WBTW-TV in Myrtle Beach, where he also worked as a producer/reporter/anchor and did the same jobs in Wilmington, NC.
JOEY PARKER is the new Assistant ND at KMIZ-TV in Columbia, MO, the News Press & Gazette owned ABC affiliate. He most recently was the first ND for WUTR/WFXV/WPNY-TV, in Utica, NY. Joey's also worked in Gainesville, FL, Casper, WY, Hastings, NE, Montgomery, and Dothan, AL.
Our Full List of ND Openings:
Here is my list of stations with open ND jobs, as of Sunday, September 1, 2013.
If you know of any additions/deletions/updates, please email me at: rick@rickgevers.com
KWHY-TV 1201 West 5th St., # T-900 Los Angeles CA 90017 *
WTTG-TV 5151 Wisconsin Avenue Washington DC 20016
KPHO-TV 4016 N. Black Canyon Hwy. Phoenix AZ 85017
KCTV 4500 Shawnee Mission Pkwy. Fairway, KS 66205
KVDA-TV 6234 San Pedro San Antonio TX 78216
WXMI-TV 3117 Plaza Dr. NE Grand Rapids MI 49525
WHP-TV 3300 North 6th Street Harrisburg PA 17110
KSNW-TV 833 N. Main Wichita, KS 67203
WEYI-TV 2225 W. Willard Road Clio MI 48420
WSET-TV 2320 Langhorne Rd. Lynchburg VA 24501
WHEC-TV 191 East Ave. Rochester NY 14604
WROC-TV 201 Humboldt Street Rochester NY 14610 (see ad above!)
WAAY-TV 1000 Monte Sano Boulevard Huntsville AL 35801
KOAA-TV 530 Communications Circle Colorado Springs CO 80905
KYTX-TV 2211 ESE Loop 323 Tyler TX 75701
WEEK/WHOI-TV 2907 Springfield Rd. Peoria IL 61611
KMID-TV 3200 LaForce Blvd. Midland TX 79711
WTWO-TV PO Box 9268 Terre Haute IN 47808
WTOV-TV 9 Red Donley Plaza Steubenville OH 43952
WUTR/WFXV/WPNY 5956 Smith Hill Rd. Utica NY 13502
WLIO-TV 1424 Rice Ave. Lima OH 45805
KVEO-TV 394 N. Expressway Brownsville TX 78521
* Spanish language station