Greetings:
TWO new openings for news directors in this week's report (both from stations owned by the same company), and, to my knowledge, NO new news directors have been hired in the past week.
That leaves our count of open ND jobs at 28.
One of those open ND jobs is featured in one of our three new help wanted ads this week, and that's the ND opening at WKRC-TV in Cincinnati.  There a new ad for a Morning EP position in Tulsa, and an ad for a Senior Manager News Operations for the Source Media Group in Cedar Rapids, which oversees KCRG-TV, The Cedar Rapids Gazette, and many websites.  (Learn more about this operation here.)  And we're re-running four ads that debuted last week for management openings in Detroit, Portland, OR, Cincinnati, and a faculty position at the University of Missouri School of Journalism.
We do have an obituary for a former Texas News Director, and, in this holiday shortened week, just one item in Names in the News.
That's all below after this week's two ND openings:
New News Director Openings:
WJHG-TV, Panama City, FL…TOM LEWIS is stepping down as ND but will remain as anchor for this Gray Television-owned NBC affiliate.  Tom has done double duty here for more than five years.
KXII-TV, Sherman, TX…CHARLIE HALDEMAN has left another Gray Television owned station, this one a CBS affiliate.  Charlie was also anchor and ND here, and had been ND since November, 2006.
New News Directors Named:
None.  Nada.  If you know of any new NDs, please share that with me at: rick@rickgevers.com
**** ***** ****
HELP WANTED ADS:

News Director, WKRC-TV, Cincinnati, OH:
A CAREER OPPORTUNITY OF A LIFETIME. One of the Legacy TV stations in the United States, WKRC Local12 Cincinnati (DMA 33), is seeking a News Director.
Local 12 is number one in all News dayparts.  We are one of the top CBS affiliates in the country. We have completed an HD build out and have launched expanded News programming.  We have an established team of anchors, reporters, producers, photographers, editors and new media professionals.  We produce six hours of news a day on our CBS station plus we have a duopoly and produce three and a half hours of news a day on our CW affiliate.
The news programming is supported by an outstanding team of sales, technical, and promotions professionals.  The Queen City is an exciting place to live.  We have a strong partnership with the defending AFC North Champion Cincinnati Bengals.  That partnership includes locally produced programming throughout the season.  Our city also has the first place Reds, BCS football power Cincinnati Bearcats, and TWO NCAA division one basketball teams.  We have Broadway Quality Theater, some of the best restaurants in the United States, and an exciting downtown.
If you are a News Director with experience, passion, people skills, knowledge of analytical tools, who can work with a team of experienced managers throughout the building and the company send your resume to:
Business Office
WKRC-TV
1906 Highland Ave.
Cincinnati OH 45219
or via email to:  gm@local12.com
**** ***** ****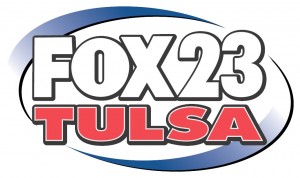 Morning Executive Producer, KOKI-TV, Tulsa, OK:
KOKI- FOX23 News is looking for a Morning Executive Producer for a four-hour morning newscast.
This is a key position for Tulsa's fastest growing news station.  Weekdays we produce seven-and-a-half hours of local news in a state-of-the-art building. The EP will oversee the content and execution of our morning and noon newscasts. We're seeking a  newsroom manager to help lead the way for our growing news staff and growing commitment to local news.
The ideal candidate will have at least  five years experience as a newscast producer, preferably in a large market.  Management experience is a plus, but not required.  The right candidate will understand the changing world of news– from on-air, to on-line, to mobile applications; as well as the function of Social Media in extending the station's reach and brand.  This position requires a lot of creativity, the ability to motivate, and to aggressively win breaking news and breaking weather.
Please send  DVD, resume, and  references to:
Todd Spessard
News Director
Attention: Morning Executive Producer Search
2625 S. Memorial
Tulsa OK 74129
Or email link and resume to tspessard@fox23.com
KOKI-FOX23 is an EOE.
**** ***** ****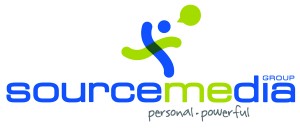 Sr. Mgr. News Operations, Source Media Group, Cedar Rapids, IA
We are looking for an exceptional person to join our team as a key leader in our Information Content Department.  This position is responsible for overseeing our combined newsroom of multimedia and visual journalists who provide news content for the #1 rated KCRG-TV9, The Gazette newspaper with a daily circulation of 55,000 and several online websites including www.kcrg.com and www.thegazette.com that receive more than 80,000 unique visitors per day. Candidates must be able to manage multiple deadlines while ensuring the department is supplying solid news content that meets the needs of our products.
This position requires a 4-year degree in print or broadcast journalism, communications or equivalent experience in both college and a newspaper or television newsroom.  At least 10 years in a television or print newsroom as a print editor, reporter, broadcast executive producer, managing editor, news director, producer or assignment manager.  A minimum of 5-7 years managing a team of reporters and/or a team of managers.  Candidates must have excellent news judgment, strong understanding of convergence and how to tell stories across multiple platforms, editorial, organizational and people skills with a proven record in creative storytelling and script editing.  Must have significant, proven financial, analytical, planning and leadership skills and experience and be a confident decision-maker.
Please submit your resume, cover letter and salary requirements to:
Gazette Communications
PO Box 511
500 third Ave SE
Cedar Rapids, IA 52406
E-mail: gazcohr@gazcomm.com
**** ***** ****

Assistant ND, Morning EP, WXYZ-TV, Detroit, MI
WXYZ-TV, the ABC affiliate station in Detroit, is searching for an Assistant News Director and a Morning Executive Producer.
The Assistant News Director is responsible for managing the day to day news operation for distribution to multiple platforms. This individual will also lead coverage planning of major events as well as evaluate workflow efficiencies.  To view the complete list of responsibilities and requirements for this position, please apply to requisition # 2564 at www.scripps.com. Please complete your profile and include your resume.
The Morning Executive Producer is for developing the look, style and production of newscasts and news specials.  This individual will review anchor and reporter news scripts, packages and voiceovers for distribution to multiple platforms.  To review the complete list of responsibilities and requirements for this position, please apply to requisition # 2493 at www.scripps.com.  Please complete your profile and include your resume.
WXYZ-TV is an equal opportunity employer .
**** ***** ****

Assistant News Director, KATU-TV, Portland, OR
KATU-TV, the ABC affiliate in Portland, OR seeks an Assistant News Director.  We are looking for a solid journalist with strong news judgment and leadership skills.  The ideal candidate has a strong background in local television news production, and experience in covering various types of news situations.  This is a hands-on position, not a desk job.  The candidate is highly involved in the day-to-day news operation, working with our staff to create a unified vision and standard for the editorial content, presentation and execution of KATU newscasts.  Managing multiple priorities is required, including administrative duties.  This position is available starting in December, 2010.
QUALIFICATIONS:
7 years of television news experience, management experience preferred.
Bachelor degree or equivalent preferred.
Must have a valid driver's license to use a company vehicle.
Knowledge of non-linear editing systems essential
Typing and an operating knowledge of standard news computer systems.
History of award winning journalism preferred
ESSENTIAL FUNCTIONS:
Must be able to write, speak clearly, read, hear and see (with or without corrective devices) in order to produce news stories for visual presentation on the air.
Must be able to work weekends and accommodate shift changes including working extended hours.
Must be able to work at a computer for extended periods of time.
NO PHONE CALLS PLEASE. QUALIFIED APPLICANTS WILL BE CONTACTED FOR AN INTERVIEW.
SUBMIT: Cover letter, resume, newscast tape, and a one-page critique outlining your contribution to that newscast to:
Don Pratt
News Director
KATU-TV
2153 NE Sandy Blvd.
Portland, OR  97232
APPLICATION DEADLINE: Open until filled.  Salary dependent on experience and qualifications.
AN EQUAL OPPORTUNITY EMPLOYER
**** ***** ****

EP of Special Projects, WCPO-TV, Cincinnati, OH
The Executive Producer of Special Projects is responsible for managing the content and delivery of investigative, consumer, health and other franchise stories while ensuring the station is competitive on all platforms.
Job Duties:
• Oversee all aspects of the special projects unit including but not limited to multi-media journalists, producers, researchers, photojournalists and editors.
• Supervise storylines, writing and editing of content related to investigations or special projects.
• Coordinate 52-week strategy with emphasis on sweeps months for multiple platforms.
• Use computer database to research statistics and facts.
• Knowledge and demonstration of creativity, editorial judgment, journalistic ethics and libel laws.
• Identify and manage opportunities to repurpose and extend content to create synergy.
• Perform other duties as assigned.
Requirements:
• Typically requires BS/BA in related discipline.
• Generally 5+ years experience in related field.
• May spend up to 40% of time as an individual contributor performing assignments that require a higher level of experience or technical expertise than subordinates' work.
• Contribute to development of an operating plan, budget, and performance goals (revenue and/or expense) for the work group(s) managed.
• Focused on maintaining steady workflow and productivity, meeting service/productivity standards, and resolving operational problems and handling disturbances.
Interested candidates should apply via our career center at www.scripps.com, broadcast division. requisition # 2508
Salary: Commensurate with experience
Television station WCPO is an equal opportunity employer.
**** ***** ****
University of Missouri/KOMU-TV Faculty Position
The Missouri School of Journalism seeks candidates for a faculty position in its unique television teaching laboratory, KOMU-TV, in Columbia, MO.
The Missouri School of Journalism and KOMU will select a candidate who will strengthen our efforts to improve coverage of diverse communities and people, and serve a diverse student enrollment.
The Position: The Missouri School of Journalism seeks a journalist with extensive newsroom experience and a talent for teaching at the university level. The ideal candidate will have at least five years of television newsroom experience. Some newsroom management experience is preferred. Duties include a minimum of 30 hours per week in the KOMU-TV (NBC-affiliate) newsroom supervising the work of student reporters, anchors, newscast producers and videographers. Duties also include classroom teaching and service to the journalism school and the university.
Screening of applicants will begin immediately and continue until the position is filled. Hiring is expected to be completed in the fall of 2010 with a start date as soon as possible. Applications must include an academic CV or professional resume, the names of three references in the field of television journalism, and a cover letter explaining the candidate's interest in teaching and in students, and opinions about teaching television journalism. This cover letter must also include an analysis of the television news profession's transition from solely broadcast to broadcast and digital/internet news platforms.

Applications may be sent electronically (preferred) to: hardte@missouri.edu, or by mail to:
Elizabeth Hardt
Staff Assistant to the Dean
Missouri School of Journalism
120 Neff Hall
University of Missouri-Columbia
Columbia MO 65211
If sending the application electronically, please send as a Word or PDF attachment with candidate's last name as title. Please reference position number 100251.
The University of Missouri is committed to cultural diversity and it is expected that successful candidate will share this commitment. MU is an Equal Employment Opportunity/ADA institution and encourages applications from women and minority candidates.
**** ***** ****
Other News Management Openings:
Assistant News Director:
WXYZ-TV, Detroit, MI (listed 9/6/10, see ad above!)
WEWS-TV, Cleveland, OH (listed 7/16/10)
KATU-TV, Portland, OR (listed 9/6/10, see ad above!)
KDKA-TV, Pittsburgh, PA (listed 6/26/10)
WCNC-TV, Charlotte, NC (listed 6/20/10)
WSMV-TV, Nashville, TN (listed 8/27/10)
WDSU-TV, New Orleans, LA (listed 7/2/10)
WSYR-TV, Syracuse, NY (listed 6/20/10)
KREM-TV, Spokane, WA (listed 8/20/10)
Executive News Producer:
KYW-TV, Philadelphia, PA (listed 6/4/10)
KTVU-TV, Oakland/San Francisco, CA (AM EP, listed 7/16/10)
WXYZ-TV, Detroit, MI (listed 9/6/10, see ad above!)
WOIO/WUAB-TV, Cleveland, OH (PM EP, listed 8/1/10)
WKMG-TV, Orlando, FL (relisted 8/13/10)
KTXL-TV, Sacramento, CA (listed 8/13/20)
WISH-TV, Indianapolis, IN (listed 7/9/10)
WTHR-TV, Indianapolis, IN (relisted 8/27/10)
KSWB-TV, San Diego, CA (Morning EP, relisted 8/20/10)
WCPO-TV, Cincinnati, OH (Special Projects EP, listed 9/6/10, see ad above!)
WKRC-TV, Cincinnati, OH (listed 8/13/10)
WTMJ-TV, Milwaukee, WI (AM EP, relisted 7/23/10)
KENS-TV, San Antonio, TX (listed 8/20/10)
WTLV/WJXX, Jacksonville, FL (PM EP, listing revised 7/23/10)
KOKI-TV, Tulsa, OK (AM EP, new listing this week, see ad above!)
WHAM-TV, Rochester, NY (listed 7/9/10)
KSLA-TV, Shreveport, LA (Morning EP, relisted this week)
KHQ-TV, Spokane, WA (listed 9/6/10)
WCTI-TV, New Bern, NC (listed 8/8/10)
Senior Manager News Operations:
Source Media Group, Cedar Rapids, IA (new listing this week, see ad above!)
**** ***** ****
Obituary:
A one time Texas newsman and news director died this week of a spinal cord injury.  MARK BAKER was 60 years old.  Here's a link to an obituary from one of his former stations in Amarillo.
**** ***** ****
Name in the News:
PAUL GOURLEY joins WSPA-TV, the Media General owned CBS affiliate in Spartanburg, SC, as Executive Producer.  Paul has been working at WTVT-TV in Tampa as a producer.  He's also worked at WFLA-TV in Tampa earlier in his career, and has also worked in Atlanta and Birmingham.
**** **** ****
The full list:
Here's our list of stations we believe still have open news director positions, as of Friday, September 10, 2010.
We're always interested in updates.  If you know of any additions/deletions/corrections, updates, please let me know at: rick@rickgevers.com
WNCN-TV 1205 Front St.                           Raleigh NC 27609
XETV        8253 Ronson Rd.                        San Diego, CA 92111
WKRC-TV 1906 Highland Road        Cincinnati, OH 45219 (see ad above)
WFMY-TV 1615 Phillips Avenue                Greensboro NC 27405
WJAR-TV 23 Kenney Dr.                            Cranston, RI 02920
WTEN-TV   341 Northern Blvd.                   Albany, NY 12204
KMSB-TV 1855 N. 6th Ave.                         Tuscon, AZ 85705
WNWO-TV   300 S. Byrne Rd.                    Toledo OH 43615
WGME-TV 81 Northport Drive                   Portland, ME 04103
KVEO-TV 349 N. Expressway                    Brownsville TX 78521
WDBD-TV   One Great Place                      Jackson MS 39209
WSBT-TV  1301 E. Douglas Rd.             Mishawaka IN 46545
WCBD-TV 210 W. Coleman Blvd.             Mt. Pleasant SC 29464
KHAS-TV 6475 Osborne Dr.                     West Hastings NE 68901
KSFY-TV 300 N. Dakota Ave. #100        Sioux Falls SD 57104
KTRV-TV  1 Sixth St. N.                               Nampa ID 83687
KVAL-TV 4575 Blanton Road                   Eugene OR 97405
WMGT-TV   PO Box 4328                            Macon GA 31208
WTVM-TV 1900 Wynnton Rd.             Columbus GA 31906
WEAU-TV 1907 S. Hastings Way            Eau Claire WI 54701
KTKA-TV  2121 SW Chelsea Dr.               Topeka KS 66614
KTVL-TV 1440 Rossanley Dr.                   Medford OR 97501
WJHG-TV 8195 Front Beach Rd.       Panama City Beach FL 32407
KXII-TV 4201 Texoma Parkway         Sherman TX 75090
WVIR-TV 503 E. Market St.                      Charlotteville VA 22902
KLDO-TV 226 Bob Bullock Loop                Laredo, TX 78040
KGNS-TV   120 W. Delmar Blvd.                Laredo TX 78045
KFBB-TV 3012 Highwoods Blvd.               Great Falls MT 59403