Greetings:
We're delayed by travel but several stories broke late yesterday so we are able to include them in this week's report.  (And we may be delayed by travel next week, as well.)
Among those stories was a new ND in Minneapolis…and an interesting new assignment for the man being replaced there.
That's one of TWO new NDs in this week's report, while we have THREE new ND openings, bringing our count of open ND jobs to 27.
We're pleased this week to welcome a new sponsor and the return of another.  Chyron will help support this newsletter over the next year with ads featuring their products.  You can check the first one out below.  And Beat the Traffic returns as an advertiser as we approach the RTDNA convention.  Both join longtime advertiser the Devlin Design Group in supporting our efforts and I urge you to check out their services.
And we have two help wanted ads this week, one for a morning EP in Portland (OR) and a repeat of an ad for a news director in Rochester (NY).
Also this week, just one Name in the News and some updated postings in our Other News Management Openings section.
New News Director Openings:
NEW ENGLAND CABLE NEWS, Newton, MA…DEBRA JUAREZ, who's been ND here since July, 2010, is leaving to return to Chicago where she's been named ND for WMAQ-TV, the NBC o-and-o.  She'll report to Station Manager and VP/News FRANK WHITTAKER. More on this story below.
WICS/WICD, Springfield, IL…DEANA REECE will be leaving this Sinclair-owned ABC affiliate so the search is on for her replacement.  Deana tells me she'll be there for a few more months and isn't yet ready to divulge her next move.  She's been the ND here since October, 2007, and earlier had been an ND for KVAL-TV in Eugene, OR.
KTUU-TV, Anchorage, AL…longtime Alaskan newsman STEVE MacDONALD is leaving the ND office to return to an on air role as a senior reporter and fill-in anchor.  Steve's worked for this Schurz-owned NBC affiliate since 1992, first as a reporter and anchor.  He was promoted to ND in 2008, dismissed in 2009, but rehired after a flurry of protests.  He's also been an ND for KTVA-TV in Anchorage.  The station has hired veteran Minneapolis ND TOM LINDNER as the interim ND.
Newly Named News Directors:
WMAQ-TV, Chicago, IL…DEBRA JUAREZ returns to Chicago as ND for this NBC o-and-o.  Debra spent 12 years as the ND for WFLD-TV, the FOX o-and-o in Chicago.  She's been the ND for New England Cable news since June of 2010.  We've not had the ND job here listed, though the station was searching for an Assistant ND.  ROBERT FEDER reports that she was named ND in deference to her experience.   She will report to VP/News FRANK WHITTAKER.
KARE-TV, Minneapolis, MN…longtime station employee JANE HELMKE has been promoted to ND.  Jane's been at this Gannett-owned NBC affiliate for 28 years, working in a wide variety of roles in several departments.  She most recently was the Managing Editor and has been the interim ND since April when longtime ND TOM LINDNER left the station.  Tom ran the news department for 19 years, the last 15 with the title of VP/News.  (Be sure to check the listing above for the open position at KTUU-TV in Anchorage to see the latest on Tom.)
**** ***** ****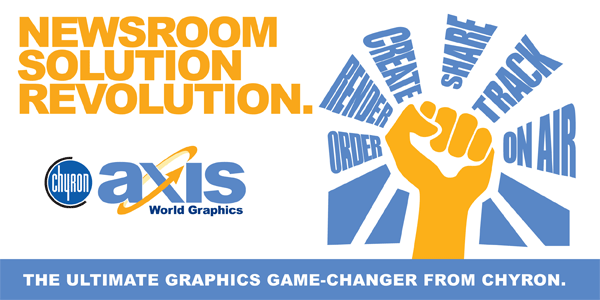 **** ***** ****
Help Wanted Ads:

Executive Producer, KPTV, Portland, OR:
FOX 12 in Portland, Oregon is looking for a highly motivated leader to oversee its morning show. The successful candidate for the Executive Producer position will be a hands on news manager, with a solid producing background, a passion for breaking news, attention to details and strong communication skills.
Job Responsibilities:
· Directs editorial content for assigned newscasts
· Ensures the writing style and presentation of content meets station standards
· Executes research and ratings strategies for assigned newscast
· Handles some scheduling, timesheets and performance reviews
Job Requirements:
· Degree in Communications, Journalisim or related field
· 5 years newscast producing experience preferred
· Ability to conceptualize and execute strong visual newscast elements
· Strong writing and writing coaching skills required
· Strong news judgment and an expert understanding of libel and fairness issues
· Must be able to motivate and lead both new and veteran employees
Please send cover letter and resume to:
Corey Hanson
Executive News Director
FOX 12
14975 NW Greenbrier Parkway
Beaverton, OR 97006
Or via email to corey.hanson@kptv.com
**** ***** ****

News Director, WROC-TV, Rochester, NY:
WROC-TV, the CBS affiliate in Rochester, NY, seeks a forward thinking and aggressive journalist for the position of News Director. We have an established anchor team and a group of hungry and creative journalists. Now we need a leader to take us to the next level. The successful candidate will be a hands on news manager who has a proven track record for coaching and developing talent, solid journalism skills, an own the big news story and weather philosophy, and a passion for breaking news.
We provide services to WUHF-TV, the FOX affiliate in Rochester, which includes the nightly production of a one hour 10:00 pm newscast.
Job Responsibilities:
• Day to day editorial supervision of the news operation.
• Developing dynamic and relevant news content and special programs.
• Work with the creative services team to recruit viewers though on-air, on-line, social media and other methods.
• Administrative duties including staff scheduling, timesheets, performance reviews and budgets.
• Supervise and enhance content available on the station's website, social media sites, mobile applications and other methods.
• Work with news directors in the region on sharing content and taking advantage of regional opportunities.
• Develop partnerships within the local community. This includes regular communication with local organizations.
Experience Requirements:
• At least 5 years in as a news manager
• Over 10 years working in a news operation
• Medium to large market producing or reporting experience is a plus
• Degree in broadcast journalism preferred
Please send cover letter, resume, news philosophy and DVD to:
Louis A. Gattozzi
Vice-President and General Manager
WROC-TV
201 Humboldt Street
Rochester, NY 14610
e-mail: lgattozzi@wroctv.com
WROC/WUHF-TV IS AN EQUAL OPPORTUNITY EMPLOYER
**** ***** ****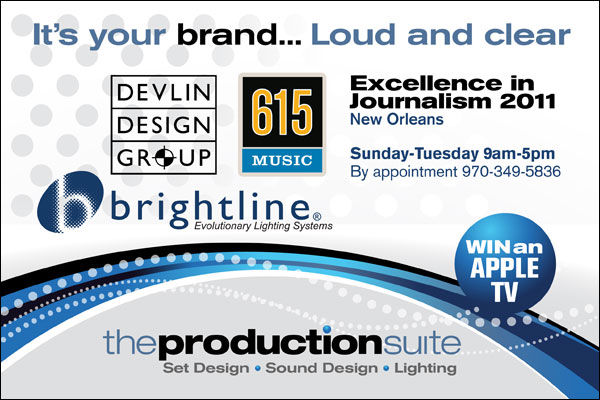 **** ***** ****
Other News Management Openings:
Assistant News Director:
WFLD-TV, Chicago, IL (relisted this week)
KSDK-TV, St. Louis, MO (relisted 7/1/11)
WRTV, Indianapolis, IN (relisted 9/3/11)
WPMT-TV, Harrisburg, PA (listed 7/29/11)
WREG-TV, Memphis, TN (relisted this week)
WMTW-TV, Portland, ME (relisted this week)
Executive News Producer:
KTVK-TV, Phoenix, AZ (AM EP, relisted 8/5/11)
WTSP-TV, Tampa/St. Petersburg, FL (AM EP, listed 8/12/11)
KCNC-TV, Denver, CO (AM EP, listed 8/26/11)
KTVI/KPLR-TV, St. Louis, MO (new listing this week)
KPTV, Portland, OR (AM EP, new listing this week, see ad above!)
WTAE-TV, Pittsburgh, PA (Dayside EP, relisted 8/26/11)
WRAL-TV, Raleigh, NC (relisted 8/26/11)
WVIT-TV, Hartford/New Haven, CT (relisted 8/5/11)
WCPO-TV, Cincinnati, OH (PM EP, listing revised 8/12/11)
WHBQ-TV, Memphis, TN (listed 7/1/11)
WLUK-TV, Green Bay, WI (PM EP, listed 8/12/11)
WLNS-TV, Lansing, MI (listed 8/19/11)
**** ***** ****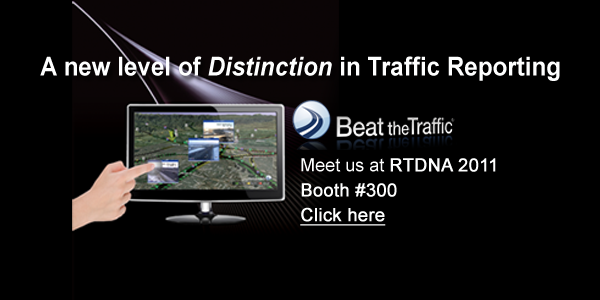 **** ***** ****
Name in the News:
Telemundo Executive VP News RAMON ESCOBAR is leaving his post to pursue other interests.  Ramon's been in that job for just over 18 months.  He's a former ND for WTVJ-TV in Miami and also worked at MSNBC.
**** ***** ****
The Full List:
To the best of my knowledge, here is the list of stations with open news director jobs, as of Saturday, September 10, 2011.
If you know of any additions/deletions/changes/updates, please email me at: rick@rickgevers.com
NY 1 News 75 Ninth Ave.                                   New York NY 10011
KDFW-TV 400 N. Griffin St.                            Dallas TX 75202
New England Cable News 160 Wells Ave.  Newton MA 02459
KXLN-TV 9440 Kirby Dr.                                  Houston TX 77054
KGW-TV 1501 SW Jefferson St.                       Portland OR 97201
WNEP-TV 16 Montage Mountain Rd.           Moosic PA 18507
KMSB-TV     1855 N. 6th Ave.                             Tucson AZ 85705
WROC-TV 201 Humboldt St.                       Rochester NY 14610 (see ad above!)
WSYR-TV 5904 Bridge St.                                 Syracuse NY 13057
WICS/WICD-TV 2680 E. Cook St.          Springfield IL 62703
KWWL-TV 500 East Fourth St.                      Waterloo IA 50703
KOAA-TV 530 Communications Cir.            Colorado Springs CO 80905
WGGB-TV 1300 Liberty St.                                Springfield MA 01104
KLEW-TV 2626 17th St.                                     Lewiston ID 83501
KVII-TV One Broadcast Center                       Amarillo TX 79101
KMIR-TV 72920 Parkview Dr.                         Palm Desert CA 92260
WFXL-TV 1211 N. Slappey Blvd.                       Albany GA 31707
KTUU-TV 701 E. Tudor Rd. #220           Anchorage AK 99503
WCJB-TV 6220 NW 43rd St.                             Gainesville FL 32653
KSWT-TV 1301 Third Ave.                                  Yuma AZ 85364
KULR-TV 2045 Overland Ave.                          Billings MT 59102
WHSV-TV 50 N. Main St.                                 Harrisonburg VA 22802
WLUC-TV 177 US Highway 41 East                Negaunee MI 49866
KGNS-TV   120 W. Delmar Blvd.                       Laredo TX 78045
KREX-TV 345 Hillcrest Manor                         Grand Junction CO 81502
KSAN/KLST-TV 2800 Armstrong                     San Angelo TX 76903
KGWN-TV 2923 E. Lincolnway                         Cheyenne WY 82001