Monday, September 11, 2017 UPDATE:
A new news director today in Denver.
BRIAN GREGORY was just announced as the next ND for Tribune's KDVR/KWGN-TV, the FOX/CW duopoly there. Here's the news release announcing his appointment.
Brian is currently the ND for KWCH-TV in Wichita, the CBS affiliate there. The move reunites him with General Manager JOAN BARRETT: she hired Brian as ND for KWCH when she ran that station.
He's a former EP for KOVR-TV in Sacramento and has also worked in Knoxville and Erie, PA.
At KDVR/KWGN, Brian replaces HOLLY GAUNTT who left the station earlier this summer to become ND for Scripps' KMGH-TV, literally across the street in Denver.
More on this story…and all the week's news…in our full newsletter this weekend.
regards,
Rick Gevers
**** ***** ****
Greetings:
Always great to see some of you at RTDNA, though, to be honest, would liked to have seen more of you.
We do have a lot to tell you about this week. TWO new news director openings, and THREE newly named NDs. All have been NDs somewhere before.
We count 26 news director openings…the full list is below.
TWO of those open ND jobs are featured in paid help wanted ads below.
We have LOTS of items in Names in the News. We'll recap some RTDNA news, let you read about a meteorologist who's become a big hit on social media, tell you about some news managers on the move, and link to a commentary that Rush Limbaugh fans won't like.
And there's one obituary of a long-ago University of Missouri School of Journalism faculty member.
Hope your NFL team won today!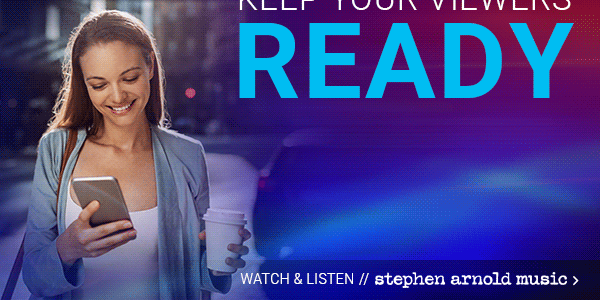 New News Directors Openings: 
KTXL-TV, Sacramento, CA…we told you late Wednesday night that ED CHAPUIS will leave this Tribune owned FOX affiliate to become ND at KGTV in San Diego. More details below.
WNDU-TV, South Bend, IN…after just a few months on the job, JESSICA LASZEWSKI returns to Wisconsin to become ND for sister Gray station KMTV in Madison. We'll explain the move below.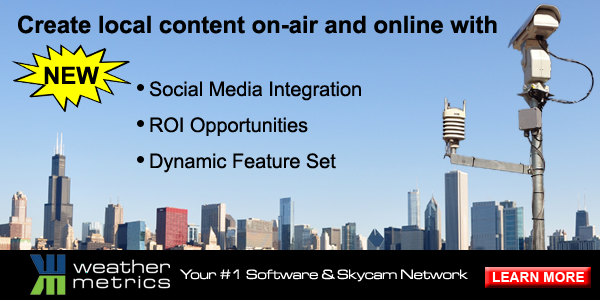 Newly Named News Directors: 
KGTV, San Diego, CA…as noted above, and in a mid-week UPDATE, ED CHAPUIS gets his FOURTH Calfornia ND job as he takes over this Scripps owned ABC affiliate. Ed's been the ND for Tribune's KTXL-TV in Sacramento for the past four years. He's also been ND for KTVU-TV in San Francisco/Oakland, KCRA-TV in Sacramento, and KTNV in Las Vegas. His first job was on the desk in his hometown of Chicago. At KGTV, Ed replaces TIFFANI LUPENSKI who left the station after 2 1/2 years as ND.
WMTV, Madison, WI…we told you above that JESSICA LASZEWSKI returns to Wisconsin as ND for this Gray TV owned NBC affiliate. She spent three years as ND for Gray's WSAW-TV in Wausaw before taking the ND job at sister station WNDU-TV in South Bend a few months ago. Apparently the lure of returning to Wisconsin was too much, As WMTV, she replaces RUSS BRUHN who's been ND since January, 2013.  (Updated Sunday night, 9/10/17) Russ told me that WMTV was a great station with great people…but he wanted a new challenge and wanted to return to Florida.
KMID-TV, Midland/Odessa, TX…DAVID LOWELL returns to Texas as ND for this Nexstar owned ABC affiliate. David spent 28 years (!) as news director for KFDM-TV in Beaumont (and a total of 34 years there) before leaving this Sinclair owned station in early 2015. He was working as an EP for KSPR-TV in Springfield, MO, before that job was eliminated in a consolidation there. He's also worked in Oklahoma City and Columbia, MO, and replaces TYLER THOMASON who took an anchoring job at Nexstar's Little Rock station, KARK-TV.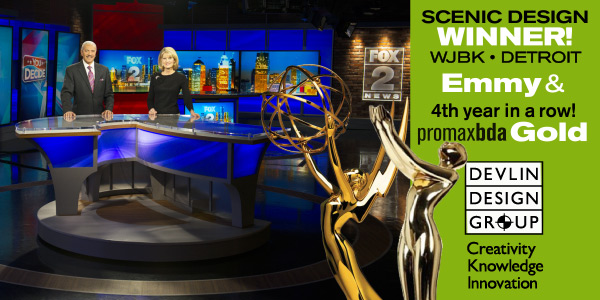 Paid Help Wanted Ads:

News Director, KWWL-TV, Waterloo, IA:
KWWL, Quincy Media's successful NBC affiliate in Waterloo, Iowa, is seeking a veteran, dynamic leader for its news operation.
KWWL serves Iowa's second largest DMA. We need someone who can train, coach and inspire our journalists to create and deliver great stories in a multi-platform environment. Our next news director must know the importance of delivering on the brand promise and forging a strong connection with our viewers and users to grow ratings.
Responsibilities:
* Foster a performance culture with an emphasis on winning, excellence and innovation.
* Communicate the vision and strategy to newsroom and provide the daily direction on major stories, weather events and breaking news.
* Ensure ethical, balanced presentation through compliance with Quincy Media policy, FCC policy, federal and state laws, industry standards and our brand promise.
* Strong recruiter and team builder
* Prepare and execute annual newsroom financial plan.
Qualifications:
* Broad understanding of newsroom operations and equipment.
* Advanced oral and written communication skills.
* Proven leadership which empowers others. Ability to resolve conflict quickly and directly.
* 3-5 years' experience in newsroom management.
* Strategic thinking – can identify market opportunities and capitalize on them.
* Demonstrated team builder
KWWL is proud to be a Quincy Media station. Learn why our family owned broadcast group has a reputation as one of the best companies to work for in our industry by visiting: www.careersatquincy.com.
Send your resume via email to: jmckernan@kwwl.com
Jim McKernan
Vice President & General Manager
KWWL Television, Inc.
511 East Fifth Street
Waterloo, IA 50703
KWWL Television, Inc. is an Equal Opportunity Employer

News Director, WHBF-TV, Rock Island, IL:
WHBF TV, the CBS affiliate in Rock Island, IL (Mkt #101) seeks a dynamic News Director to lead our team.
We're growing, adding 2 hours to our Morning news in September and adding personnel for other shows. Terrific opportunity for experienced journalist who can lead, teach and mentor this team. Political will soon be here, meaning candidates from IA, IL and the national scene will descend upon us.
Our focus is "Local" so you need to be strong in how to put stories in context and win the big coverage events as well as weather. Strength in digital and social critical. A strong background in producing newscasts with an emphasis on local enterprise stories resulting in great storytelling is an essential skill. We need you to be hands on and hit the ground running – no desk jockey!
The Quad Cities is an exceptional place to live and raise a family. Strong family values in a picturesque Midwest setting with the mighty Mississippi River rolling through the heart of it all, bordering IA and IL. Active communities with festivals and activities for all. Home of John Deere World HQ, Arconic, and Rock Island Arsenal (1st Army) along with the John Deere Classic PGA Event, plus voted #1 Minor League Baseball Park in the nation.
If you eat, breathe and sleep news, click here to send resume and letter detailing why you are uniquely qualified to lead our team.
Other News Management Openings:
ASSISTANT NEWS DIRECTOR:
WTNH-TV, New Haven, CT (listed 9/3/17)
WRGB-TV, Albany/Schenectady, NY (new listing this week)
WICS-TV, Springfield, IL (relisted 8/6/17)
KPLC-TV, Lake Charles, LA (relisted 7/23/17)
EXECUTIVE PRODUCER:
KGO-TV, San Francisco, CA (listed 7/9/17)
KRIV-TV, Houston, TX (EP opening, listing modified this week)
WGCL-TV, Atlanta, GA (AM & PM EPs, listed 8/6/17)
WXYZ-TV, Detroit, MI (AM & Senior EPs, new listing this week)
WTVD-TV, Raleigh/Durham, NC: (Raleigh newsroom mgr., listed 7/23/17)
WMAR-TV, Baltimore, MD (relisted 8/13/17)
WTVF-TV, Nashville, TN (listed 8/13/17)
WBNS-TV, Columbus, OH (AM & PM jobs, listing revised 8/6/17)
WPTV, West Palm Beach, FL (AM EP, relisted 8/13/17)
WIVB-TV, Buffalo, NY (relisted 8/13/17)
WDTN-TV, Dayton, OH (relisted 9/3/17)
KWCH-TV, Wichita, KS (AM EP, relisted 7/2/17)
WSLS-TV, Roanoke, VA (relisted 8/13/17)
WISC-TV, Madison, WI (AM EP, listed 8/20/17)
WBRZ-TV, Baton Rouge, LA (relisted this week)
KTTC-TV, Rochester, MN (listed 7/23/17)
Obituary:
DON FERRELL, whose career focused mainly on newspapers and journalism education, died August 1st at the age of 83. Don died of natural causes, though he had suffered from dementia for a few years. He qualifies for the newsletter due to a brief stint in the mid 70's as the Assignment Editor for KOMU-TV in Columbia, MO, while on the faculty of the Missouri School of Journalism, where we worked together. Learn more about his life and career here.
Names in the News (and other items):
We rarely use this space to tout accomplishments of our clients, but one has gained quite a bit of attention this week for his calm presentation of the hurricane situation. Longtime client and friend ALAN SEALLS, chief meteorologist at WKRG-TV in Mobile, topped Reddit's front page (full disclosure…I'm not familiar with Reddit!), including a "Best Weatherman Ever" post. His video, posted on YouTube, has gained almost 4 1/2 million hits. It was a big enough deal to warrant this article in the Washington Post. Congratulations, Alan.
If you've ever wanted to see the words "Rush Limbaugh" and idiot in the same article, please click here.
ANDRE BROOKS joins WKOW-TV in Madison, WI, as Senior Executive Producer. He most recently was a morning EP for WGCL-TV in Atlanta. He's also worked in Denver, Dallas, San Diego, Dayton, Norfolk, Jacksonville, and Reno, NV.
NEIL WOULFE rejoins ND FRED D'AMBROSI. He'll be Fred's morning EP at WOIO/WUAB-TV in Cleveland. It's the third time they've worked together. Neil most recently worked at WMAQ-TV in Chicago, and has also worked in Los Angeles, Milwaukee, Raleigh-Durham, and Green Bay.
Some RTDNA items:
Congratulations to Nexstar's JERRY WALSH who was chosen Chair-Elect of RTDNA at this week's convention. Jerry will oversee planning for next year's convention and eventually succeed SCOTT LIBIN who took over as chair at the end of this conference. Here's more on Jerry's election and responsibilities, as well as results of the elections for director positions.
Not listed is the appointment of KMOV-TV (St. Louis) News Director SCOTT DIENER to fill a vacant spot as region 5 director. Congrats and best wishes to all.
Speaking of RTDNA, three others were honored. Outgoing executive director MIKE CAVENDER, longtime treasurer LOREN TOBIA, and Membership and Program KAREN HANSEN were all feted for their service to the organization, as you'll read here.
One last RTDNA-related item. Past Chair ED ESPOSITO is retiring to Florida at the end of the year after 19 1/2 years with Akron, OH, based Rubber City Radio. His most recent duties there were as Vice President for Information Media. Ed's also been filling in as treasurer of RTDNF. Old friends can wish him well via email to: edward.esposito@gmail.com.
Speaking of retirement, longtime Missouri professor ROGER GAFKE is retiring after more than 40 years at the school. He's been ND for KBIA-FM, department chair, and assistant dean and also Vice President of Development for the entire campus. He touched the lives of hundreds of students, some of whom you've probably worked with. More here. Your kind note would reach him at gafker@missouri.edu.
The late CHRIS MANSON, who was a group ND for Sinclair, will be remembered in a run/walk later this month. More from his Sinclair colleague LANE MICHAELSEN:
His wife Lindy is encouraging people to donate to the charity of their choice in Chris's honor. As you know, Chris courageously fought cancer but lost his battle a few weeks ago. To honor Chris, the Sinclair Corporate News Team is participating in the Zero Prostate Cancer Run/Walk on September 24th. If you'd like to support this effort please click here to donate to the Manson Milers.
General Manager News & Notes:
Boston General Manager TOM RAPONI (WFXT-TV) will retire at the end of 2017. He's been the GM for this Cox owned FOX affiliate for 2+ years, formerly ran (what was then) Cox's KTVU-TV in Oakland/San Francisco, and has been with the company 22 years. More here.
Our Full List of Open ND Jobs:
Here's our list of open ND jobs as of Sunday, September 10, 2017:
It's unofficial, there may be others that are open, and some of these may have been filled. If you know of any in either category, please let me know: rick@rickgevers.com
WNJU-TV 2200 Fletcher Ave, Fort Lee, NJ 07024 ***
News 12 Bronx/Brooklyn 1 Media Crossways, Woodbury, NY 11791
Verizon Fios 1 News 800 Westchester Avenue Rye Brook, NY 10573
KYW-TV 1555 Hamilton Street Philadelphia, PA 19130
KUVN-TV 2323 Bryan St Ste 1900. Dallas TX 75201 **
WUSA-TV 4100 Wisconsin Ave NW Washington DC 20016
WUVG-TV 3350 Peachtree Road #1250, Atlanta, GA 30326 **
WCCO-TV 90 S 11th St., Minneapolis, MN 55403
KDVR/KWGN-TV 100 East Speer Blvd. Denver, CO 80203
KTXL-TV 4655 Fruitridge Road. Sacramento, CA 95820
KUVS-TV 1710 Arden Way Sacramento CA 95815 **
WZZM-TV 645 Three Mile Grand Rapids, MI 49544
KOAA-TV 2200 7th Ave. Pueblo, CO 81003
KWWL-TV 500 East Fourth St. Waterloo, IA 50703 (see ad above!)
WJTV 1820 Tv Rd, Jackson, MS 39204
WNDU-TV 54516 IN-933, South Bend, IN 46637
WHBF-TV 231 18th Street Rock Island, IL 61201 (see ad above!)
WFXG-TV P.O. Box 204540 Augusta, GA 30917
KLFY-TV 1808 Eraste Landry Rd, Lafayette, LA 70506
WSAW-TV, 1114 Grand Ave, Wausau, WI 54403
KNOE-TV 1400 Oliver Rd, Monroe, LA 71201
WIFR-TV 2523 N Meridian Rd, Rockford, IL 61101
KMID-TV 1550 West I-20 Odessa, TX 79763
WCJB-TV 6220 NW 43rd St, Gainesville, FL 32653
KTMF-TV 2200 Stephens Avenue, Missoula, MT 59801
KRTV P.O. Box 2989, Great Falls, Montana, 59403
**: Spanish language station