Greetings:
Welcome to your pre-RTDNA conference report on news director and news management changes.
This week, we have THREE newly named NDs, with NO new openings. That means we now have 31 stations listed (our full list is below) with open ND jobs.
We do have TWO new ads, one for an Assistant ND/EP in the Northeast, and a rare blind box ad for a Creative Services Director. (You may know of someone who'd be a good fit for that…pass the information along and help a friend.)
Lots of GM changes this week, including THREE today at CBS owned stations, one involving a well known former ND. That's below, in our Names in the News segment. And we've lots of activity in our list of Other News Management Openings.

Finally, I hope to see many of you at the RTDNA convention next week in Ft. Lauderdale. Thanks to Dan Devlin who's sponsoring the annual gathering of the Missouri Mafia on Thursday. Sounds like a heckuva party, with a Hawaii 5-0 theme, and will be held in the cabana area at the Marriott. You will need a ticket to attend. You can get one for free from Dan (see his ad below for information on his convention plans) or from any of the Missouri faculty you see at the conference.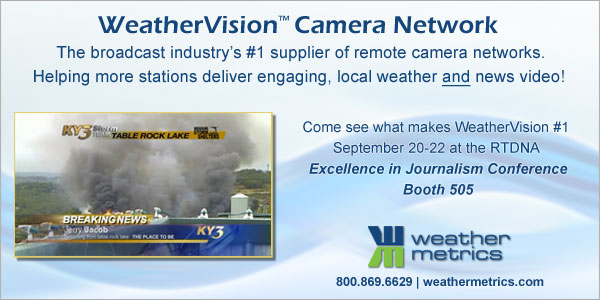 New News Director Openings:
None that I know about. If you know of one, please share! rick@rickgevers.com
Newly Named News Directors:
WPBF-TV, Palm Beach Gardens, FL…PAIGE HARRISON will be the next ND for the Hearst owned ABC affiliate. She's a longtime Hearst news manager who most recently has been the Assistant ND for the company's Pittsburgh station, WTAE-TV. She's also worked for Hearst stations in Orlando and Oklahoma City. At WPBF, she replaces KYLE GRIMES who is being promoted to GM of Hearst's WPTZ/WNNE in Plattsburgh, NY-Burlington, VT.
KVLY/KXJB-TV, Fargo, ND…IKE WALKER is joining this Hoak Media owned duoply as its next ND. Ike most recently was Director of Digital Content (aka News Director) for WCMH-TV in Columbus. He's also been an ND in Topeka and has worked in Tulsa and Savannah, GA. He's replacing GRIFF POTTER at this NBC/CBS duopoly. We told you last week that Griff was leaving for a job to be announced soon.
KLDO-TV, Laredo, TX…WILLIAM ECHEVERRIA has been named ND for this Entravision owned station. He replaces CARLOS SANCHEZ.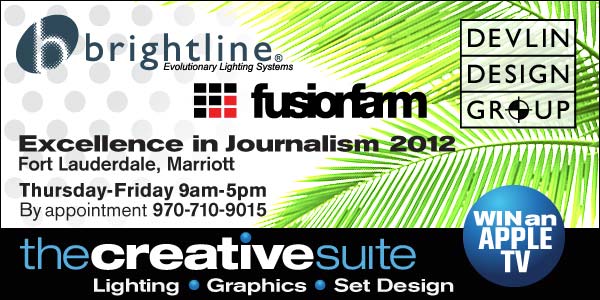 Help Wanted Ads: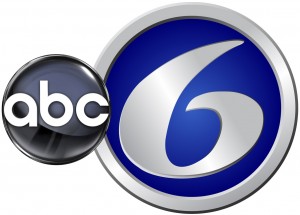 Assistant ND/Executive Prod., WLNE-TV, Providence, RI:
ABC6, WLNE-TV in Providence, Rhode Island is looking for an Assistant News Director-Executive Producer.
Candidate must have 4 years producing experience, have excellent creative and editorial judgment, excellent writing skills and be able to handle deadline pressure. Candidate must also adapt well to changing events and be a self-starter, able to manage a diverse group of employees and personalities while consistently developing fast-paced, graphic-intensive newscasts with live and local elements.
Send tape and resume (stating referring source) to: amenard@abc6.com
or to:
Human Resources
WLNE-TV / ABC6
10 Orms Street
Providence RI 02904
Closes 9/24/12. EOE
**** ***** ****
Blind Ad, Creative Services Dir., Top 80 Midwest Market:
Seeking an energetic Creative Services Director for a top 80 Midwest Market!
This position will develop strategic planning and brand management for the television station.
In addition to brand management, image, program and website promotion, the Creative Services Director will also implement contesting, texting promotions, sales support campaigns, special partnerships, and community affairs projects. They will also plan and execute outside marketing efforts for the television station including Facebook, Twitter and grass roots marketing initiatives. This is a hands-on position that writes, shoots, and edits. Programming experience is a plus.
To apply, please send a resume and video link of your work to: 2012mediajobs@gmail.com
EEO
**** ***** ****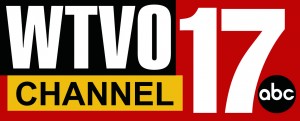 News Director, WTVO/WQRF-TV, Rockford, IL:
Brief description of duties & responsibilities:
Manages all aspects of the News Department.
Plans and manages staffing, training, and performance evaluations.
Develops news coverage strategy for the station and its website.
Critiques newscasts with staff on a daily basis.
Assigns projects to staff and verifies that deadlines are being met.
Ensures achievement of viewer rating goals.
Responds to coverage questions.
Works with other senior station leaders to reach station goals.
Performs other duties as assigned.
Work experience and education:
Bachelor's degree in Broadcast Journalism or a related field with two years in a leadership role.
Experience establishing long-range objectives and specifying the strategies and actions to achieve them.
Experience preparing and maintaining departmental budgets.
Ability to meet deadlines, prioritize assignments and handle multiple tasks simultaneously.
Special Skills Required:
Fluency in English.
Excellent communication skills, both oral and written.
Interested candidates should send resume & cover letter to:
or:
WQRF/WTVO
P.O. Box 470
Rockford, IL 61105
Attn.: Jon Skorburg
Nexstar Broadcasting Group, Inc. is an Equal Opportunity Employer

Managing Editor, KCRA-TV, Sacramento, CA:
KCRA 3 TV has an immediate opening for a dynamic Managing Editor to lead one of the top newsrooms in this country.
"Where the News Comes First" is not only our brand – it's our deep commitment to journalistic excellence. As the consistently #1 ratings leader in our market, we set the bar high for excellent storytelling, aggressive investigative reporting and outstanding breaking news coverage.
Our Managing Editor is a key newsroom leader who oversees and drives our daily newsgathering, coverage and content.
Our ideal candidate:
Knows how to coach a team of seasoned reporters on strong multi -platform storytelling
Leads editorial meetings that produce fresh enterprising stories
Skillfully executes a take-no-prisoners approach to breaking news coverage
Works collaboratively with our excellent news management team
Oversees the assignment desk in both day-to-day coverage and long range planning
We are looking for a news manager with at least five years of management experience. He/she must possess superior news judgment and a very strong competitive drive to win. It is essential that our Manager Editor has exceptional people skills, and a passion to coach, mentor and inspire.
It's a tall order! But the rewards are many. Hearst Television is an outstanding company and at KCRA, you'll be working at a station located in a great place to live in Northern California.
Interested candidates should send their resumes and cover letters to :
Lori Waldon
KCRA 3 News Director
lwaldon@hearst.com
Or:
Lori Waldon, News Director
KCRA 3 News
3 Television Circle
Sacramento, CA 95814
Absolutely no phone calls!

Evening Executive Producer, WJXT-TV, Jacksonville, FL:
WJXT-TV, a Post-Newsweek Station, is looking for a night Executive Producer. We need someone who can manage anchors, producers, reporters, photographers and editors. You must be able to identify good stories, create leads, create urgency, and create memorable moments. You will also help oversee web and social media content. In addition, you will be involved in event planning and schedules. We are looking for a strong writer who understands good storytelling.
Prior EP experience is a plus, but this is also a good move for an excellent line producer with at least five years of experience. You will be on the weekend on-call manager rotation. Expect to work long hours, weekends and holidays as needed.
Jacksonville is a beautiful city offering beaches, an NFL team, golf courses, good schools, and much more! And Florida has no state income tax.
Prefer college degree in journalism or communications.
Send resume and link to: kbonfield@wjxt.com
Or send resume and DVD to:
Kathryn Bonfield
News Director
WJXT-TV
4 Broadcast Place
Jacksonville, FL 32207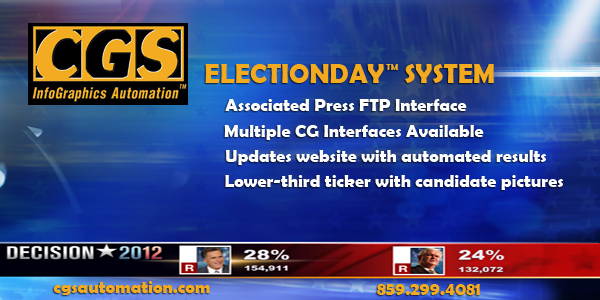 Other News Management Openings:
ASSISTANT NEWS DIRECTOR:
KING-TV, Seattle, WA (relisted this week)
KATU-TV, Portland, OR (listed 8/5/12)
KUSI-TV, San Diego, CA (new listing this week)
KVUE-TV, Austin, TX (listed 9/1/12)
WLNE-TV, Providence, RI (new listing this week, see ad above!)
WKOW-TV, Madison, WI (listed 8/12/12)
WBRZ-TV, Baton Rouge, LA (listed 7/13/12)
WCTI-TV, Greenville/New Bern, NC (relisted this week)
KRCR-TV, Redding, CA (listed 8/5/12)
EXECUTIVE NEWS PRODUCER:
KTTV/KCOP-TV, Los Angeles, CA (PM EP, new listing this week)
KDFW-TV, Dallas, TX (Morning EP, relisted this week)
KTVT-TV, Dallas, TX (EP of Special Projects/Investigations, new listing this week)
KMSP-TV, Minneapolis/St. Paul. MN (AM EP, listed 7/28/12)
WKMG-TV, Orlando, FL (relisted 9/1/12)
KPTV/KPDX-TV, Portland, OR (Nightside EP, listed 7/28/12)
WRAL-TV, Raleigh, NC (AM EP, listed 9/1/12)
KGTV, San Diego, CA (Morning EP, relisted 8/12/12)
KGTV, San Diego, CA (Special Projects EP, relisted 8/12/12)
KUSI-TV, San Diego, CA (relisted this week)
WPTV, W. Palm Beach, FL (Nightside EP, listed 8/18/12)
WAVY-TV, Norfolk, VA (AM & PM EPs, listed 8/12/12)
KRQE-TV, Albuquerque, NM (listed 7/20/12)
WJXT-TV, Jacksonville, FL (Evening EP, relisted 9/9/12, see ad above!)
KFSN-TV, Fresno, CA (relisted 8/24/12)
WINK-TV, Ft. Myers, FL (PM EP, listing revised this week)
WHAM-TV, Rochester, NY (Dayside EP, relisted 8/18/12)
WHEC-TV, Rochester, NY (listed 9/1/12)
KFVS-TV, Cape Girardeau, MO (listed 6/29/12)
WCYB-TV, Bristol, TN (relisted this week)
KOLO-TV, Reno, NV (Morning EP, listed 8/18/12)
MANAGING EDITOR:
KNBC-TV, Los Angeles, CA (new listing this week)
KTVT-TV, Dallas, TX (new listing this week)
KCRA-TV, Sacramento, CA (listed 9/1/12, see ad above!)
Situations Wanted:
We have no takers this week for this feature.  Our Situations Wanted listings are free. If you'd like to state your case to a well targeted audience, email me an item (max. 100 words). You may include a link to a website, an email address, and a photo. You must include your name. I'll run it for one week. I don't represent or endorse those listed, but merely trying to help.
Names in the News:
Three CBS o-and-o's are involved in GM changes this week, perhaps the biggest finding former newsman BRUNO COHEN returning to his native Bay Area as GM of CBS's KPIX-TV. He's currently GM of the company's Chicago station, WBBM-TV. He's a former ND for KPIX, also served as ND for WNBC-TV in New York and GM for CBS's KOVR/KMAX-TV in Sacramento. Bruno also worked for CNBC and Buena Vista Productions, and worked in local news in Pittsburgh and Eugene, OR.
He'll be replaced at WBBM by MARTY WILKE who's been the GM for WGN-TV in Chicago for the last four years.
Meanwhile, TREY FABACHER is leaving CBS's WWJ/WKBD-TV to become GM for Meredith's WGCL-TV in Atlanta. He's also worked for CBS stations in Seattle and Minneapolis.
PAUL QUINN, GM for Hearst's WGAL-TV in Lancaster/Harrisburg, PA, announced his retirement later this year. He's been GM there for almost 20 years.
LISA BLEGEN is the new Managing Editor for WFTV in Orlando, replace MATT PARCELL who was promoted to ND. She's currently the EP of Special Projects for KTVT-TV in Dallas, and has previously worked in Tampa, Milwaukee, Greensboro, NC, and Duluth.
MICHAEL LAFLESCH moves from one Hearst station to another. He's joining WTAE-TV in Pittsburgh as an executive producer. He's spent the last 10 years working for the company's WLWT-TV in Cincinnati, the last seven as Nightside EP. He's also worked in Dayton.
Our Full List of News Director Openings:
Here is my list of stations with open ND jobs, as of Friday, September 14, 2012.
If you know of any additions/deletions/updates, please email me at: rick@rickgevers.com
KVEA-TV 3000 W. Alameda Ave. Burbank CA 91523
WTXF-TV 330 Market St. Philadelphia PA 19106
WRC-TV 4001 Nebraska Ave. NW Washington DC 20016
KNXV-TV 515 N. 44th St. Phoenix AZ 85008
WKYC-TV 1333 Lakeside Ave. Cleveland OH 44114
WISH-TV 1950 N. Meridian St. Indianapolis IN 46202
KSHB-TV 4720 Oak Street Kansas City MO 64112
WISN-TV 759 N. 19th St. Milwaukee WI 53233
WSPA-TV 250 International Drive Spartansburg SC 29303
KSNV-TV 1500 Foremaster Lane Las Vegas NV 89101
WPMT-TV 2005 S. Queen Street York PA 17403
WTLV/WJXX 1070 E. Adams St. Jacksonville FL 32202
KOTV 302 S. Frankfort St. Tulsa OK 74120
KSNW-TV 833 N. Main Wichita, KS 67203
KOLR/KOZL 2650 E. Division Springfield MO 65803
WJHL-TV 338 E. Main St. Johnson City TN 37601
WNCT-TV 3221 S. Evans St. Greenville NC 27834
KHGI-TV 13 S. Highway 44 Kearney NE 66848
WCTV 1801 Halstead Blvd. Tallahassee FL 32309
KBOI-TV 140 N. 16th St. Boise ID 83702
WTVO/WQRF 1917 N. Meridian Rd. Rockford IL 61101 (see ad above!)
KNOE-TV 1400 Oliver Rd. Monroe, LA 71211
KQDS-TV 2001 London Rd. Duluth MN 55812
WICU/WSEE 3514 State St. Erie PA 16508
WVNS-TV 141 Old Cline Rd. Ghent WV 25843
WETM-TV 101 E. Water St. Elmira NY 14901
KKCO-TV 2325 Interstate Ave. Grand Junction CO 81505
KGNS-TV 120 W. Delmar Blvd. Laredo TX 78045
KFBB-TV 3012 Highwoods Blvd. Great Falls MT 59403
KGWN-TV 2923 E. Lincolnway Cheyenne WY 82001