Wednesday, September 18, 2013 UPDATE:
A promotion within the Fox o-and-o group fills one opening and creates another.
DANA HAHN, the longtime ND for Fox's WJBK-TV in Detroit, heads to Washington to take over the news department at WTTG-TV. Dana's been the ND in Detroit for more than 12 years and worked at the station for 17 years. She's also worked in Chicago and South Bend. At WTTG, she replaces PHIL METLIN who announced his retirement last month and left the station the same day.
More on this move and all the latest movement in our full report later this week.
**** ***** ****
Greetings:
Just ONE new ND opening this week and just ONE new ND hire, so our list of open ND jobs remains at 24.
We have ads for TWO of those positions, and a tip of the fedora to new KSNW-TV GM ERIK SCHRADER for coming up with an ad that is unusual and clever. Takes a former ND to be creative, perhaps.
In Names in the News, Nielsen has released the new market ratings. We'll give you a link so you can check it out. We'll also tell you which former large market GM just joined the board of a Nielsen competitor, as well as fill you in on several news management changes.
All that and more as you read on: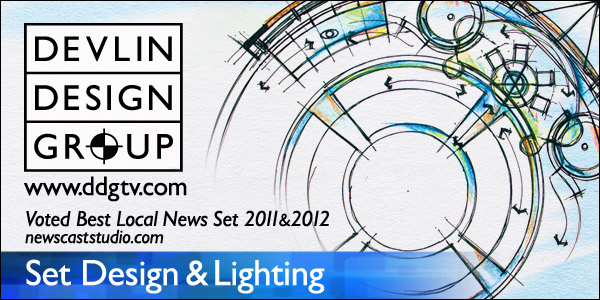 New News Director Openings:
KSNW-TV, Wichita, KS…this is not a new opening (in fact, it's been open for 18 months) but as we noted above, a new GM has relaunched the search with a clever ad you can see below.
WTXL-TV, Tallahassee, FL…this ABC affiliate has a posting for a new news director on its website. My records show LA'QUNTA DIXON had been the ND there since June, 2012.
Newly Named News Director:
WXMI-TV, Grand Rapids, MI…BROOKS BLANTON returns to Michigan as the next ND for this Tribune owned FOX affiliate. He's been a producer for Fox News Channel based in Atlanta, but began his career in Lansing, MI. He's also worked in Tucson and for two different stations in Phoenix. Brooks replaces KERRI CAVANAUGH who left in May after three years to become ND for sister-Tribune-Fox affiliate WXIN-TV here in Indianapolis.
Paid Help Wanted Ads:

News Director, KSNW-TV, Wichita, KS:
Okay, you are on Rick Gevers' site already… so you are either A) Really into News Director gossip or B) You are looking for your next great opportunity.
If it's B, then this one is worth looking into.
KSNW in Wichita, Kansas, is looking for its next News Director. This isn't just a run-of-the-mill opening, gang. With KSN fresh to the LIN family, you'll be coming in at a time where you can be a key decision-maker in what is going to be a huge growth period for the station – and this is a station that is already well-positioned in newscast viewership throughout the day.
Want to be part of LIN (click here to see what we're all about), a growing and forward-thinking company that will give you the resources you need to do news the way you want?
Want to live in an area with great property values and great people? The city and the station are great places to spend your days. Ready to read more about the chance to take the helm? Feel the overwhelming urge to click on a link?
Click here to read all the details (and to find out how to apply) and get a feel for what we're looking for. Someone is going to get a great opportunity.
If you are just here for the gossip, we now return you to Rick's writings…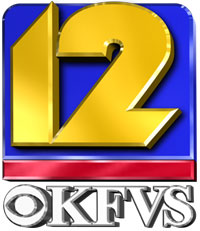 Assistant News Director, KFVS-TV, Cape Girardeau, MO/Paducah, KY:
Are you ready to co-pilot the strongest station in DMA 81?
We're looking for our next Assistant News Director to be an experienced, dynamic newsroom leader who loves this business.
We've got the talent, tools and the team to put you on the journey to accomplish great things. If you're a manager who is digitally driven and a brand champion, then we want to talk with you.
You'll be a recruiter, handle day to day operations and supervise all of our major news coverage. This is your chance to have some fun and help people grow as journalists. Previous news management experience is required.
Cape is tucked just south of St. Louis and home to great golf courses, gaming, wineries and more outdoor activities than you count.
Send cover letter and resume to:
Mark Little
News/Content Director
KFVS – TV/ Heartland News
310 Broadway
Cape Girardeau MO 63701
Email: mlittle@kfvs12.com

Anchor/News Director, WUTR/WFXV/WPNY-TV, Utica, NY:
WETM-TV, the NBC affiliate and dominant news station in Elmira-Corning, New York (DMA #174) is seeking a dynamic News Director to lead our local news operation and staff of news professionals. This is a unique opportunity to lead an award winning news team with a long history as the market news leader (2013 NY State Broadcast Assn. "Best Local Newscast" & "Best Local Sportscast").
The successful candidate must have a hands-on approach and be able to manage all phases of our news operation including overseeing news/weather/sports, special event coverage, writing, editing and presentation of the news. We are looking for someone with high ethical standards and a proven track record of success in teaching, training & motivating their team. Knowledge of digital media and implementation of social media strategies should be demonstrated in current position.
News management experience preferred.
Please send resume, news philosophy and cover letter to:
Bob Grissom
Vice President/General Manager
WETM-TV
101 E. Water Street
Elmira, NY 14901
or via email to: robertgrissom@wetmtv.com

AssistantNews Director, WDTN-TV, Dayton, OH:
QUALIFICATIONS: Strong news judgment, unwavering focus on brand, ability to work and make decisions under deadline pressure. High journalistic standards a must. Minimum 2 years in news management. Journalism degree preferred.
JOB DESCRIPTION: Oversee daily multi-platform news content under the direction of News Director. Supervise staff and coordinate coverage of breaking news and major events in conjunction with other news managers. Other duties include reporter script approval, newscast and digital copy editing and staff scheduling. Must have valid driver's license.
Email resume to: deck@wdtn.com
or mail to:
Denise Eck
News Director
WDTN-TV
4595 S. Dixie Drive
Dayton OH 45439
No phone calls
WOMEN AND MINORITIES ARE ENCOURAGED TO APPLY.
AN EQUAL OPPORTUNITY EMPLOYER.
Other News Management Openings:
ASSISTANT NEWS DIRECTOR:
WBNS-TV, Columbus, OH (listed 8/16/13)
WCPO-TV, Cincinnati, OH (listed 9/1/13)
WPBF-TV, W. Palm Beach, FL (listed 8/2/13)
WBMA-TV, Birmingham, AL (listed 9/1/13)
KOAT-TV, Albuquerque, NM (listed 7/20/13)
WDTN-TV, Dayton, OH (listed 9/6/13, see ad above!)
KMTV, Omaha, NE (relisted 9/1/13)
KFVS-TV, Cape Girardeau, MO (listed 8/11/13, see new ad above!)
WBTW-TV, Myrtle Beach, SC (News Content Mgr., revised 8/11/13)
WFXG-TV, Augusta, GA (listed 9/1/13)
EXECUTIVE NEWS PRODUCER:
KCBS-TV, Los Angeles, CA (EP of Sports, listed 8/11/13)
KRON-TV, San Francisco, CA (2 openings, AM & Dayside, listing revised 9/1/13)
KTVU-TV, Oakland/San Francisco, CA (Special Projects EP, listed 8/11/13)
WGCL-TV, Atlanta, GA (2 Positions, AM EP & Spec. Projects, listed 8/2/13)
KRIV-TV, Houston, TX (AM & PM openings, relisted 9/1/13)
KCPQ-TV, Seattle, WA (relisted 7/20/13)
WFTS-TV, Tampa, FL (Dayside EP, relisted 7/20/13)
WFTV, Orlando, FL (AM EP, listed 8/2/13)
WRAL-TV, Raleigh, NC (listed 7/26/13)
WBAL-TV, Baltimore, MD (Nightside EP, listed 7/13/13)
KUSI-TV, San Diego, CA (relisted 9/1/13)
KSHB-TV, Kansas City, MO (listed 8/11/13)
WDJT-TV, Milwaukee, WI (AM EP, listed 7/5/13)
KOAT-TV, Albuquerque, NM (AM EP, relisted 7/20/13)
WAVE-TV, Louisville, KY (PM EP, listed 9/1/13)
WLNE-TV, Providence, RI (listed 8//16/13)
KCRG-TV, Cedar Rapids, IA (listed 9/1/13)
MANAGING EDITOR:
WTNH-TV, Hartford/New Haven, CT (listed 8/23/13)
WCPO-TV, Cincinnati, OH (listed 9/1/13)
Situations Wanted:
We offer a free situations wanted ad to news managers who are out of work and looking for a new opportunity. If you'd like to state your case to a well targeted audience, email me an item (max. 150 words). You may include a link to a website, an email address, and a photo. You must include your name. I'll run it for one week. I don't represent or endorse those listed, but merely trying to help.
This week, meet GREGG PALERMO:
After almost three years with Patch.com, where I launched a hyperlocal news site in one community and added responsibility for another while also guiding coverage of sports and politics in Missouri, I'm in search of new opportunities, effective next month.
I'm looking to stay in St. Louis in a role which takes advantage of nearly 20 years in the news business from reporting to management, even if it means getting out of the news business. I know what it's like to build and mold substantial long-form content, to respond to breaking news, while juggling multiple projects and priorities.
I'm an effective social media user in building engagement and developing story leads. While I'm most interested in a new full-time opportunity, I'm open to exploring freelance assignments. You can review my background on LinkedIn and reach me at gapalermo1@yahoo.com
Names in the News…and other stuff:
AMBER EIKEL moves within Cox to become the new Managing Editor for KTVU-TV in San Francisco/Oakland. She has been an EP for sister Cox-station KIRO-TV in Seattle. Amber's also worked in Milwaukee, Las Vegas, and Palm Springs, CA.
Two management hires at WGCL-TV in Atlanta. JENNIFER WIGGINS is the new morning EP. She had been working at HLN. And SANDEE LaMOTTE is the new Special Projects EP, joining this CBS affiliate from WebMD.
Congratulations to MIKE CURTIS who was featured in our Situations Wanted feature several months ago. Mike tells me he's landed as the Assistant ND for WHBQ-TV in Memphis. It's a return to Memphis for Mike, who worked at WREG-TV there for four years earlier in his career. He's also worked in Philadelphia, Evansville. and Greenville, MS.
GM Note: DAVE BOYLAN, whose retirement as GM from WPLG-TV in Miami was reported here a few weeks ago, has joined the Board of Directors of Rentrak. (Not familiar with Rentrak? Click here.) MIKE MALONE of Broadcasting and Cable (who I owe a return phone call, sorry, Mike!) reports Boylan will be replaced as head of the ABC affiliates board by old friend MIKE DEVLIN, a one-time ND who's now GM for WFAA-TV in Dallas.
Nielsen released its latest list of market rankings.  Click here to check 'em out.
Finally, apologies to newly promoted KGET-TV News Director MIKE TRIHEY, who I renamed John in a mention of his promotion and the retirement of JOHN PILIOS last week.
Our Full List of ND Openings:
Here is my list of stations with open ND jobs, as of Saturday, September 14, 2013.
If you know of any additions/deletions/updates, please email me at: rick@rickgevers.com
KWHY-TV 1201 West 5th St., # T-900 Los Angeles CA 90017 *
WTTG-TV 5151 Wisconsin Avenue Washington DC 20016
KPHO-TV 4016 N. Black Canyon Hwy. Phoenix AZ 85017
KCTV 4500 Shawnee Mission Pkwy. Fairway, KS 66205
KVDA-TV 6234 San Pedro San Antonio TX 78216
WHP-TV 3300 North 6th Street Harrisburg PA 17110
WHAS-TV 520 W. Chestnut St. Louisville KY 40203
KSNW-TV 833 N. Main Wichita, KS 67203 (see ad above!)
WEYI-TV 2225 W. Willard Road Clio MI 48420
WSET-TV 2320 Langhorne Rd. Lynchburg VA 24501
WHEC-TV 191 East Ave. Rochester NY 14604
WROC-TV 201 Humboldt Street Rochester NY 14610
WAAY-TV 1000 Monte Sano Boulevard Huntsville AL 35801
KOAA-TV 530 Communications Circle Colorado Springs CO 80905
WTXL-TV 1620 Commerce Blvd Midway FL 32343
KYTX-TV 2211 ESE Loop 323 Tyler TX 75701
WEEK/WHOI-TV 2907 Springfield Rd. Peoria IL 61611
KMID-TV 3200 LaForce Blvd. Midland TX 79711
WTWO-TV PO Box 9268 Terre Haute IN 47808
WTOV-TV 9 Red Donley Plaza Steubenville OH 43952
WUTR/WFXV/WPNY 5956 Smith Hill Rd. Utica NY 13502
WETM-TV 101 E. Water St. Elmira NY 14901 (see ad above!)
WLIO-TV 1424 Rice Ave. Lima OH 45805
KVEO-TV 394 N. Expressway Brownsville TX 78521
* Spanish language station