September 22, 2010 UPDATE:
As teased in last week's newsletter, one of the 27 open positions on our list has been filled.  Actually, two of them have, and we have details on both.
Veteran News Director BOB CLINKINGBEARD returns to the chair as he's been named ND for WFMY-TV in Greensboro/Winston-Salem, NC.  That's the CBS affiliate there.  Bob's been doing media training since he left WOFL-TV in Orlando in 2008 after three years as ND.  He'd also been the ND for WITI-TV in Milwaukee.  It's a return to Gannett for Bob, who was the Assistant ND for the company's WUSA-TV in Washington earlier in his career.  He's also worked in Detroit (on two separate occasions), Philadelphia, Baltimore, Birmingham, Alexandria, LA, and Columbia, MO.  He replaces JIM PLATZER who left the station last March after less than a year as ND.
WJAR-TV, the Media General owned NBC affiliate in Providence, has promoted CHRIS LANNI to be ND there.  Chris is the Content Brand Manager and has been in charge of the newsroom since BETTY JO CUGINI was laid off in April, 2009, after eight years as ND and 22 at the station.  Chris is a Rhode Island native, and has also worked in West Palm Beach and Boston, in addition to an earlier stint at another Providence station.
More on these stories and all the week's developments in our next full newsletter.
**** ***** ****
Greetings:
Lots of activity this week, all of it involving veteran news directors.  There are  THREE new openings while we'll introduce you to FOUR newly-named NDs, all with past time in the ND chair.
That brings our count of open ND jobs to 27, though we expect at least one of those openings to be filled early next week.  (A weak tease, I know, but I'll post the news on this website when it happens.)
We've updated one of the three ads from last week that repeat this week…the opening in Cedar Rapids, IA.  And we've freshened up the list of Other News Management Openings.
We'll also mourn the passing of a legendary news director who was one of the founders of what is now RTDNA. In Names in the News, we'll tell you of some new jobs for a few managers, and a one-time ND and past editor of Shoptalk launches his new website.
All that, and more, after this week's changes:
New News Director Openings:
WLNE-TV, Providence, RI…B.J. FINNELL is leaving as ND here to move into public relations.  He's joining the Regan Communications Group in Boston as a senior executive.  B.J.'s been the ND here since April, 2008, has previously been an ND at WJAR-TV in Providence and WVIT-TV in Hartford, and worked as an Assistant ND in Philadelphia and Cleveland.  WLNE is an ABC affiliate.  Station owner Global Broadcasting (co-founded by former Meredith executive KEVIN O'BRIEN) filed for receivership in July.
KTEN-TV, Denison, TX…this NBC affiliate is now looking for an ND.  GM CRAIG MARRS has been wearing both the GM and ND hats since STEVE KORIOTH left in May, 2009, but he now tells me he's looking to hire an ND.  KTEN is owned by the Lockwood Broadcast Group.
KPLC-TV, Lake Charles, LA…SCOTT FLANNIGAN is leaving one Raycom-owned station to compete against another.  He's been named ND at WCBD-TV in Charleston, SC.  (More on that below).  He's been the ND for this NBC affiliate for almost four years.
Newly Named News Directors:
WDBD-TV, Jackson, MS…STAN SANDERS returns to a newsroom as the new ND for this Jackson Broadcasting owned FOX affiliate.  Stan's spent ten years as ND for WCMH-TV in Columbus, OH, leaving that NBC affiliate in January, 2009.  Since then he's been the Director of the Student Media Center at the University of Southern Mississippi.  At WDBD, he replaces MIKE INGALLS, the first ND in WDBD history, who left the station in July after 2 1/2 years.
WCBD-TV, Charleston, SC…as noted above, SCOTT FLANNIGAN will be the next ND for this Media General owned NBC affiliate.  Scott spent the last four years as ND for Raycom's KPLC-TV in Lake Charles, LA.  In his new role, he'll compete against' Raycom's WSCS-TV.  He replaces DAN FABRIZIO who left the station in July after almost three years as news director.
KHAS-TV, Hastings, NE…veteran news director JACK BOWE will be the next ND here.  Jack's been an ND in Reno, Bakersfield, and Panama City, FL.  He's currently producing for KRNV-TV in Reno.  At KHAS, he'll replaces DENNIS KELLOGG who left this Hoak Media owned NBC affiliate last month after 12 years as ND.  Dennis now the ND for Nebraska Educational Television.
WVIR-TV, Charlottesville, VA…DAVID FOKY has been promoted to news director for this NBC affiliate.  He has been the Assistant ND, has previously been an ND in Lexington, KY, an EP in Raleigh, and has worked in St. Louis, Chattanooga, and Roanoke, VA.  He replaces NEAL BENNETT who left this locally owned station to become an Assistant ND in West Palm Beach.
**** ***** ****
HELP WANTED ADS:

News Director, WKRC-TV, Cincinnati, OH:
A CAREER OPPORTUNITY OF A LIFETIME. One of the Legacy TV stations in the United States, WKRC Local12 Cincinnati (DMA 33), is seeking a News Director.
Local 12 is number one in all News dayparts.  We are one of the top CBS affiliates in the country. We have completed an HD build out and have launched expanded News programming.  We have an established team of anchors, reporters, producers, photographers, editors and new media professionals.  We produce six hours of news a day on our CBS station plus we have a duopoly and produce three and a half hours of news a day on our CW affiliate.
The news programming is supported by an outstanding team of sales, technical, and promotions professionals.  The Queen City is an exciting place to live.  We have a strong partnership with the defending AFC North Champion Cincinnati Bengals.  That partnership includes locally produced programming throughout the season.  Our city also has the first place Reds, BCS football power Cincinnati Bearcats, and TWO NCAA division one basketball teams.  We have Broadway Quality Theater, some of the best restaurants in the United States, and an exciting downtown.
If you are a News Director with experience, passion, people skills, knowledge of analytical tools, who can work with a team of experienced managers throughout the building and the company send your resume to:
Business Office
WKRC-TV
1906 Highland Ave.
Cincinnati OH 45219
or via email to:  gm@local12.com
**** ***** ****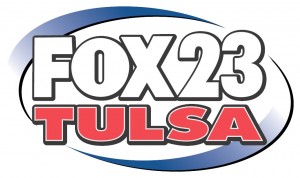 Morning Executive Producer, KOKI-TV, Tulsa, OK:
KOKI- FOX23 News is looking for a Morning Executive Producer for a four-hour morning newscast.
This is a key position for Tulsa's fastest growing news station.  Weekdays we produce seven-and-a-half hours of local news in a state-of-the-art building. The EP will oversee the content and execution of our morning and noon newscasts. We're seeking a  newsroom manager to help lead the way for our growing news staff and growing commitment to local news.
The ideal candidate will have at least  five years experience as a newscast producer, preferably in a large market.  Management experience is a plus, but not required.  The right candidate will understand the changing world of news– from on-air, to on-line, to mobile applications; as well as the function of Social Media in extending the station's reach and brand.  This position requires a lot of creativity, the ability to motivate, and to aggressively win breaking news and breaking weather.
Please send  DVD, resume, and  references to:
Todd Spessard
News Director
Attention: Morning Executive Producer Search
2625 S. Memorial
Tulsa OK 74129
Or email link and resume to tspessard@fox23.com
KOKI-FOX23 is an EOE.
**** ***** ****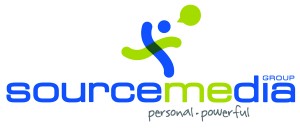 Sr. Mgr. News Operations, Source Media Group, Cedar Rapids, IA
We are looking for an exceptional person to join our team as a key leader in our Information Content Department.  This position is responsible for overseeing our combined newsroom of multimedia and visual journalists who provide news content for the #1 rated KCRG-TV9, The Gazette newspaper with a daily circulation of 55,000 and several online websites including www.kcrg.com and www.thegazette.com that receive more than 80,000 unique visitors per day. Candidates must be able to manage multiple deadlines while ensuring the department is supplying solid news content that meets the needs of our products.
This position requires a 4-year degree in print or broadcast journalism, communications or equivalent experience in both college and a newspaper or television newsroom.  At least 10 years in a television or print newsroom as a print editor, reporter, broadcast executive producer, managing editor, news director, producer or assignment manager.  A minimum of 5-7 years managing a team of reporters and/or a team of managers.  Candidates must have excellent news judgment, strong understanding of convergence and how to tell stories across multiple platforms, editorial, organizational and people skills with a proven record in creative storytelling and script editing.  Must have significant, proven financial, analytical, planning and leadership skills and experience and be a confident decision-maker.
Please submit your resume, cover letter and salary requirements to:
Gazette Communications
PO Box 511
500 third Ave SE
Cedar Rapids, IA 52406
E-mail: gazcohr@gazcomm.com
**** ***** ****
Other News Management Openings:
Assistant News Director:
WXYZ-TV, Detroit, MI (listed 9/6/10)
KMSP-TV, Minneapolis, MN (AM EP, new listing this week)
WEWS-TV, Cleveland, OH (listed 7/16/10)
KATU-TV, Portland, OR (listed 9/6/10)
WCNC-TV, Charlotte, NC (relisted this week)
WSMV-TV, Nashville, TN (listed 8/27/10)
WDSU-TV, New Orleans, LA (listed 7/2/10)
KREM-TV, Spokane, WA (listed 8/20/10)
Executive News Producer:
KTVU-TV, Oakland/San Francisco, CA (AM EP, listed 7/16/10)
WXYZ-TV, Detroit, MI (listed 9/6/10)
WOIO/WUAB-TV, Cleveland, OH (PM EP, listed 8/1/10)
WKMG-TV, Orlando, FL (relisted 8/13/10)
KTXL-TV, Sacramento, CA (listed 8/13/20)
WTHR-TV, Indianapolis, IN (relisted 8/27/10)
KSWB-TV, San Diego, CA (Morning EP, relisted 8/20/10)
WCPO-TV, Cincinnati, OH (Special Projects EP, listed 9/6/10)
WKRC-TV, Cincinnati, OH (listed 8/13/10)
WTMJ-TV, Milwaukee, WI (AM EP, relisted 7/23/10)
KENS-TV, San Antonio, TX (listed 8/20/10)
WTLV/WJXX, Jacksonville, FL (PM EP, listing revised 7/23/10)
KOKI-TV, Tulsa, OK (AM EP, listed 9/10/10, see ad above!)
WHAM-TV, Rochester, NY (listed 7/9/10)
KSLA-TV, Shreveport, LA (Morning EP, relisted 9/17/10)
KHQ-TV, Spokane, WA (listed 9/6/10)
WCTI-TV, New Bern, NC (listed 8/8/10)
Senior Manager News Operations:
Source Media Group, Cedar Rapids, IA (listed 9/10/10, see UPDATED ad above!)
**** ***** ****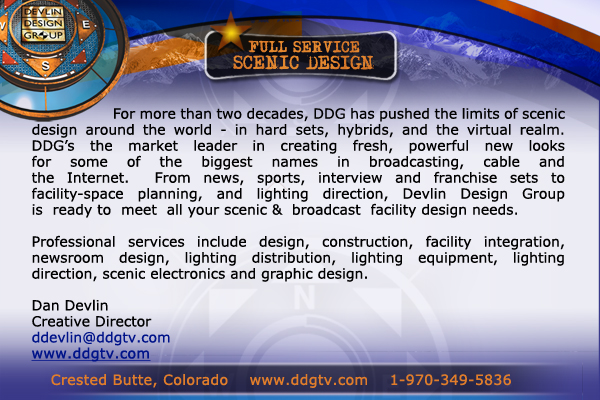 **** ***** ****
Obituary:
JACK SHELLEY
1912-2010
JACK SHELLEY died this week.  Many of you may not know Jack and his background, but you should.  He was a pioneer in electronic journalism, serving as a longtime ND for WHO-TV in Des Moines.  He also was one of the founders of what is now RTDNA and the third President of the organization.  Jack Shelley was 98 when he died on Tuesday.  Here's a detailed obituary from The Des Moines Register. And past RTDNA chairman BOB PRIDDY offers his thoughts in this audio remembrance.
**** ***** ****
Names in the News:

KATHY REYNOLDS heads west to become Assistant News Director for WAOW-TV in Wausaw, WI.  She has been an investigative reporter and special projects producer for WGGB-TV in Springfield, MA.
Former News Director GREGG PALERMO returns to Missouri, but out of the TV business.  He'll be the Local Editor for Patch.com's site in the St. Louis suburb of Creve Coeur.  Gregg has been producing the morning news for WHAM-TV in his hometown of Rochester, NY.  He once served as ND for KRCG-TV in Jefferson City, MO, and has also worked in Minneapolis, Ft. Myers, Columbia, MO, and Victoria, TX.
TOM PETNER launched his new website this week, the247newsroom.  Tom says it's about both the media news of the day and the lifestyle and issues involved with a career in news.  (You'll need to complete a simple free registration.)  You may know Tom as a past editor of Shoptalk.  He also served as and ND in both New York and Pittsburgh and has taught journalism at Temple.
**** ***** ****
The full list:
Below is what we believe to be a complete list of stations with news director openings, as of Friday, September 17.2010.  If you know of any corrections, changes, or updates, please let me know via email: rick@rickgevers.com
WNCN-TV    1205 Front St.                                                 Raleigh NC 27609
XETV             8253 Ronson Rd.                                           San Diego, CA 92111
WKRC-TV  1906 Highland Road                                  Cincinnati, OH 45219 (see ad above)
WFMY-TV    1615 Phillips Avenue                                   Greensboro NC 27405
WLNE-TV 10 Orms St.                                                      Providence RI 02904
WJAR-TV     23 Kenney Dr.                                                Cranston, RI 02920
WTEN-TV    341 Northern Blvd.                                        Albany, NY 12204
KMSB-TV     1855 N. 6th Ave.                                            Tuscon, AZ 85705
WNWO-TV  300 S. Byrne Rd.                                           Toledo OH 43615
WGME-TV   81 Northport Drive                                       Portland, ME 04103
KVEO-TV    349 N. Expressway                                       Brownsville TX 78521
WSBT-TV    1301 E. Douglas Rd.                                     Mishawaka IN 46545
KSFY-TV     300 N. Dakota Ave. #100                           Sioux Falls SD 57104
KTRV-TV     1 Sixth St. N.                                                   Nampa ID 83687
KVAL-TV    4575 Blanton Road                                        Eugene OR 97405
WMGT-TV  PO Box 4328                                                   Macon GA 31208
WTVM-TV  1900 Wynnton Rd.                                       Columbus GA 31906
WEAU-TV   1907 S. Hastings Way                                Eau Claire WI 54701
KTKA-TV    2121 SW Chelsea Dr.                                    Topeka KS 66614
KTVL-TV    1440 Rossanley Dr.                                      Medford OR 97501
WJHG-TV  8195 Front Beach Rd.                                   Panama City Beach FL 32407
KTEN-TV 10 High Point Circle                                     Denison TX 75020
KXII-TV      4201 Texoma Parkway                                 Sherman TX 75090
KPLC-TV 320 Division St.                                              Lake Charles LA 70601
KLDO-TV   226 Bob Bullock Loop                                  Laredo, TX 78040
KGNS-TV   120 W. Delmar Blvd.                                     Laredo TX 78045
KFBB-TV   3012 Highwoods Blvd.                                  Great Falls MT 59403