Ack!
We're late this week.
Really late.
Like sometime Monday late.
Apologies but we'll have a busy and accurate report when we can get it to you on Monday.
regards,
Rick Gevers
**** ***** ****
Greetings:
Just ONE newly named ND in this week's report, while there are, to my knowledge, NO new openings. That shrinks our list of open ND jobs to 27.
THREE of those openings are featured in paid help wanted ads below, including a new ad for an ND job at a legacy station in New York City.
We have obituaries for a tabloid news pioneer and the father of a former ND turned consulting firm executive. There are new Assistant NDs in Dallas, Phoenix, and New Orleans. And The Washington Post takes a look at what it says is a new approach to the news at a local station in the nation's capital.
All that and more is below.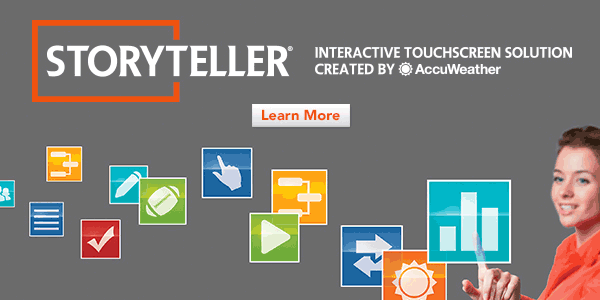 New News Director Openings:
Just a week after we had SIX new openings, this week I'm not aware of any. So, as always, please let me know if you're aware of any via email: rick@rickgevers.com
While it's not a new opening, I would like to point out the new ad for an ND job at WPIX-TV in New York. That's below.
Newly Named News Director:
KAVU-TV, Victoria, TX…congratulations to AMIE HUDSPETH who takes her first ND job at this Saga Communications owned ABC affiliate. It's a return to her native Texas for Amie, who grew up in Austin. She most recently has been the Assistant News Director for WNCT-TV in Greenville, NC. Amie's also worked in San Antonio, Austin, Oklahoma City, and Dallas. At KAVU, she replaces JENNIFER DODD who left the station last month to return to San Antonio.
Paid Help Wanted Ads:

Director of News, WPIX-TV, New York, NY:
Founded in 1948, WPIX-TV (PIX11) is Tribune Broadcasting's New York flagship station. In 2006, PIX11 became the #1 affiliate of the CW Television Network.
Long regarded as a groundbreaking station in New York, PIX11's successful primetime programming, award winning news, extensive library of hit movies, first-run programs, off-network sitcom favorites, quality children's programming and public affairs shows, as well as outstanding event coverage, have contributed to the station's success.
PIX11 has earned over 265 Emmy® Awards including multiple Awards for Outstanding Morning News Program and for Outstanding Newscast. The station has been honored with numerous other prestigious awards for excellence in reporting, news coverage, public affairs, specials and features.
Come join us as our Director of News – where you will have full responsibility for management of the News Department, developing and executing strategies designed to make the station's news product the audience leader in the market.  You will lead and plan strategic project management initiatives, marketing and promotions, Digital including technology trends in the market including a social media strategy and brand management.
You can apply online by clicking here.
Or contact our Director of Executive Recruiting, Jennifer Nichols, via email at jenichols@tribunemedia.com

News Director, WSYR-TV, Syracuse, NY:
Nexstar Broadcasting Group, Inc. is searching for a dynamic and forward thinking News Director to lead our local news operation at NewsChannel 9 WSYR-TV, the ABC affiliate in Syracuse, NY.
Serious candidates must have a proven track record of success of developing and coaching talent, consistent execution of fiercely competitive product, strategic thinking and planning, high ethical standards and effective newsroom management. Must have the ability to effectively deliver product on multi-media platform and make it relevant to the next generation of news viewers. This is a unique opportunity to take an award winning product to the next level.
To be considered, you must have a minimum of 5 years experience as a news manager and more than 10 years experience in a news operation. Prior experience with on-line and social media is required. A degree in journalism is preferred.
You need to apply online by clicking here.
Nexstar Broadcasting Group, Inc. is an equal opportunity employer.

News Director, WMBD/WYZZ=TV, Peoria, IL:
Nexstar Broadcasting Group, Inc. is searching for a forward thinking and aggressive journalist for the position of News Director at WMBD/WYZZ-TV, the CBS/FOX affiliates, in Peoria-Bloomington, IL.
Located in central Illinois, Peoria is midway between Chicago and St. Louis. Through leading local medical institutions, companies like Archer Daniels Midland, Bradley University in Peoria and Illinois State University in Bloomington, significant education, science and arts advancements have been made through various community alliances in Peoria. Hosting a large manufacturing and agriculture community that is home to the international headquarters for Caterpillar and State Farm Insurance, Peoria and Bloomington are dynamic Midwestern communities known for their values, popular lifestyle, and ease of travel to major metropolitan areas and wonderful communities in which to work and live.
The successful candidate will be a hands on news manager who has a proven track record for coaching and developing talent, solid journalism skills, own the big news story and weather philosophy, and a passion for breaking news. Our coverage of Central Illinois is a priority, so a vision for unique coverage, storytelling and programming is a must.
To be considered, you must have a minimum of 5 years experience as a news manager and more than 10 years experience in a news operation. Prior experience with on-line and social media is required. A degree in journalism is preferred.
Apply online by clicking here.
Nexstar Broadcasting Group, Inc. is an equal opportunity employer.
Other News Management Openings:
ASSISTANT NEWS DIRECTOR:
KPRC-TV, Houston, TX (listed 7/27/14)
KPHO-TV, Phoenix, AZ (relisted 8/23/14)
WSMV-TV, Nashville, TN (listed 9/14/14)
WBIR-TV, Knoxville, TN (listed 8/3/14)
WCJB-TV, Gainesville, FL (relisted 9/14/14)
EXECUTIVE NEWS PRODUCER:
WCAU-TV, Philadelphia, PA (lsited 8/31/14)
WWSI-TV, Philadelphia, PA (listed 8/31/14) *
KPHO-TV, Phoenix, AZ (AM EP, relisted 8/23/14)
WTVJ-TV, Miami, FL (AM EP, new listing this week)
KOVR-TV, Sacramento, CA (PM EP, listed 8/23/14)
KXTV, Sacramento, CA (PM EP, listed 8/31/14)
KATU-TV, Portland, OR (AM EP, relisted 8/31/14)
WDAF-TV, Kansas City, MO (PM EP, relisted 8/31/14)
WTMJ-TV, Milwaukee, WI, (AM EP, PM EP & Spec. Projects, post revised 9/14/14)
WGHP-TV, Greensboro/High Point, NC (Dayside EP, relisted 8/23/14)
WJAR-TV, Providence, RI (relisted 8/31/14)
WDTN-TV, Dayton, OH (Nightside EP, relisted 8/3/14)
WBAY-TV, Green Bay, WI (listed 8/31/14)
KOLD-TV, Tucson, AZ (Nightside EP, listed 7/20/14)
KMTV, Omaha, NE (listed 9/7/14)
WCYB-TV, Tri-Cities, TN (listed 7/27/14)
WCTI-TV, Greenville/New Bern, NC (listed 8/31/14)
KTVA-TV, Anchorage, AK (relisted 7/13/14)
ASSIGNMENT MANAGER:
WCAU-TV, Philadelphia, PA: (listed 8/31/14)
Central Florida News 13, Orlando, FL (listed 9/7/14)
MANAGING EDITOR:
KIRO-TV, Seattle, WA (listed 8/3/14)
WCPO-TV, Cincinnati, OH (relisted 8/17/14)
NEWS OPERATIONS MANAGER:
WCAU-TV, Philadelphia, PA: (listed 8/31/14)
* Spanish language station
Obituaries:
IAN RAE, who was the founding EP of the TV program "A Current Affair", and was a longtime News Corp. employee, died at the age of 78. He was also a senior producer for the Fox News Channel. The New York Post has more in this story.
ROBERT LUIS TONEY, father of former news director and long time SmithGeiger executive MARK TONEY, died earlier this month at the age of 90. In addition to Mark, he's survived by two daughters. The complete obituary is here. Your expression of sympathy can be sent to Mark at: mark@smithgeiger.com
Situations Wanted:
We offer a free situations wanted ad to news managers who are looking for a new opportunity. If you'd like to state your case to a well targeted audience, email me an item (max. 150 words). You may include a link to a website, an email address, and a photo. You must include your name. I'll run it for one week. I don't represent or endorse those listed, but merely trying to help.
This week, meet MARK SILBERSTEIN:
A seasoned senior TV news editorial manager is looking for his next opportunity. After 5 years, as an Assistant News Director, I'm ready for a new challenge.
I have medium and major market broadcast experience, including managing newsrooms in Lansing, MI, Wichita, KS, Providence, RI, Shreveport, LA, Boston, MA and Cleveland, OH. Some were ratings leaders, others needed a strong leader to help make them more aggressive and competitive and that's the foundation of my positive track record.
I am an Emmy-nominated and AP/UPI award winning journalist/producer. I'm looking for a position as either Managing Editor or Assistant News Director in market 60 or higher (but no reasonable offer or inquiry will ever be ignored!).
Available now. I have a very long list of references willing and ready to help convince you I could be a huge asset to your news operations. Here's my Linkedin page.
Thanks!
Mark Silberstein
(401) 263-6820 or via email: silberjo19@aol.com
Names in the News…and other things:
GEORGE RODRIGUE, a one-time head of a combined print/broadcast Washington bureau for Belo, has joined former Belo station WFAA-TV in Dallas as Assistant ND. He's been the Managing Editor for the Dallas Morning News.
JAMIE IOOS has been promoted to Assistant ND for KNXV-TV in Phoenix, She's been an EP there, and is a former ND in Las Vegas and Albuquerque.
DONOVAN MYRIE joins Gannett's WWL-TV in New Orleans as Assistant ND. He most recently has been teaching journalism at the University of South Florida-St. Petersburg. Donovan oversaw WFTS-TV's (Tampa-ABC) coverage of the 2012 Republican National Convention in Tampa. His background is long and diverse. You can check it out by taking a look at his Linkedin page.
HEATHER BROWNE returns to Oklahoma City as the Executive Producer for KOKH-TV in Oklahoma City. She's been working as a producer for WFAA-TV in Dallas, but earlier spent eleven years at KOKI-TV in Tulsa, first as the Executive Producer and then as Assistant ND. She's also produced in Atlanta, and worked for two other Tulsa stations, as well as in Columbia, MO.
The Washington Post says there's a 'new approach' to the news at WJLA-TV in Washington, the ABC station there that was recently purchased by Sinclair.
GM Notes:
Veteran General Manager NICK NICHOLSON joins Scripps as GM of the company's Tampa ABC affiliate, WFTS-TV. He most recently was GM of KTVK-TV in Phoenix before that station was sold to Meredith. He's a former GM in Norfolk and Tucson, and has worked in Dallas, Orlando, and Tulsa.
KARI JACOBS has been promoted to GM of WVEC-TV in Norfolk. She had been Director of Sales for that Gannett station.
BOBBY BERRY has been named COO of the Morris Network television group, replacing DEAN HINSON, who is retiring. Berry has been GM of Morris' WCBI-TV in Columbus, MS, where he'll be replaced by Derek Rogers, who has been the GM of another Morris station, WMGT-TV in Macon, GA.
Our Full List of ND Openings:
If you know of any additions/deletions/updates, please email me at: rick@rickgevers.com
Here is my list of stations with open ND jobs, as of Sunday, September 21, 2014.
WPIX-TV 220 E. 42nd Street New York NY 10017 (see ad above!)
KWHY-TV 4975 W. Pico Blvd Los Angeles,CA 90019 *
WFDC-TV 101 Constitution Ave. NW Washington DC 20001 *
WJLA-TV 1100 Wilson Blvd. Arlington VA 22209
WXIA-TV One Monroe Place Atlanta GA 30324
KCEC-TV 777 Grant St. #110 Denver CO 80203 *
KDVR/KWGN-TV 100 Speer Blvd. Denver CO 80203
KMGH-TV 123 Speer Blvd. Denver CO 80203
WCNC-TV 1001 Wood Ridge Center Dr. Charlotte NC 28217
WJZY/WMYT-TV 3501 Performance Rd. Charlotte NC 28214
KCTV 4500 Shawnee Mission Pkwy. Fairway KS 66205
KEYE-TV 10700 Metric Blvd. Austin TX 78758
WBMA/WCFT/WJSU-TV 800 Concourse Parkway, # 200, Birmingham, AL 35244
WTLV/WJXX-TV, 1070 E. Adams St. Jacksonville FL 32202
WIVB-TV 2077 Elmwood Ave. Buffalo NY 14207
WEAR-TV 4990 Mobile Highway Pensacola FL 32506
WSYR-TV 5904 Bridge St. East Syracuse, NY 13057 (see ad above!)
KVEO-TV 394 N. Expressway Brownsville TX 78521
WBTW-TV 101 McDonald Court Myrtle Beach, SC 29588
KVRR-TV 4015 9th Ave S Fargo ND 58103
WMBD/WYZZ-TV 3131 N. University Peoria, IL 61604 (see ad above!)
KLFY-TV 1808 Eraste Landry Rd. Lafayette LA 70506
WLTZ 6140 Buena Vista Rd. Columbus, GA 31907
WICU/WSEE 3514 State St. Erie PA 16508
KTAB/KRBC-TV 4510 S. 14th St. Abiliene, TX 79605
KLDO/KXOF-TV 226 Bob Bullock Loop Laredo TX 78040
WBUP/WBKP-TV 1705 Ash Street Ishpeming MI 49849
* Spanish language station