Wednesday, October 1, 2014 UPDATE #2
A major news director shift involving two top ten markets.
LEE ROSENTHAL, currently ND at Cox Media Group's KTVU-TV in Oakland/San Francisco, is being transferred by Cox to WFXT-TV in Boston. As you know, Cox is acquiring that station (and WHBQ-TV in Memphis) from FOX, in exchange for KTVU.
Lee's been the ND at KTVU since April, 2013, and earlier had been the news director for WXIN-TV in Indianapolis for four years. He's also worked in Columbus, OH, Tampa, Knoxville, and Binghamton, NY. A New York native, the move brings him closer to family.
The fate of current WFXT ND PAUL McGONAGLE is not yet known. There have been unconfirmed reports that he's headed to the FOX station in Washington, WTTG-TV, replacing DANA HAHN, who would then go to KTVU.
The key word here is unconfirmed.
Now that I've confused you, I'll hope to be able to clear this up in our full newsletter later this week.
One another note.  WISH-TV here in Indianapolis, the not-for-long CBS affiliate, announced its post-CBS programming schedule today.  No surprise, it features lots of news, nine hours a day.  Click here for more.
Wednesday, October 1, 2014 UPDATE:
A veteran St. Louis news director is leaving his post.
MIKE SHIPLEY, who's been the ND at Gannett's KSDK-TV (NBC) for more than 14 of his 33 years at the station, announced his retirement from the station today. He'll stay with the station during the transition.  Mike did tell me after some time off, he'll explore other opportunities.
Mike first joined the station 1981 as the Night Assignment Editor. (How do I know that, you ask? Click here.)
He rose through the ranks, eventually becoming the Assistant News Director before moving into the ND job in March, 2000.
Mike worked for KLIK radio in Jefferson City, MO, before joining KSDK in his hometown. We also worked together at the campus radio station at the University of Missouri, KCCS, when we were both students there.
He's a true gentleman and one of the nicest people in the business. I wish him well.
As always, we'll have more in our full report later this week.
regards,
Rick Gevers
**** ***** ****
Greetings:
Because we're late this week, we're happy to refund a portion of your subscription payment.
Good luck collecting.
Thanks to those of you who asked if everything is okay. Everything is great…just a combination of my day job as an agent and a very busy weekend here in Indianapolis.
Topping the newsletter this week is one of the very last items in it…the surprising departure tonight of a Denver General Manager who's a former ND and consultant. That's at the bottom of our Names in the News section.
There's also TWO new ND openings, FOUR newly hired (or promoted) news directors, which leaves out list of open ND jobs at 26.
We have paid ads for TWO of those positions, including one in New York. And we have a new paid ad for a Corporate Director of News job for a small, family owned group.
There a move in the works for a longtime Poynter trainer who many of you know. And there are lots of news managers on the move, as well.
Read on for all the details.

New News Director Openings:
WJW-TV, Cleveland, OH…congratulations to SONYA THOMPSON who's taking a job as Director of News Projects for WJW's parent company Tribune Media Group. She's been the News Director for this FOX affiliate since 2007, and spent eleven years as the Assistant ND there before that. Sonya's also worked for WBBM-TV in Chicago as a producer and EP, and she's worked in Raleigh and Miami as well.
KTIV-TV, Sioux City, IA…more congratulations to BRIDGET BREEN, who's been both the Station Manager and News Director for this Quincy owned NBC affiliate. She's now dropping the ND responsibilities and is on the hunt for her replacement. Bridget first joined the station in 1993 as an intern, was hired in 1994 as a morning assistant producer, and has worked as a reporter, producer, assignment editor, ND and station manager. She's a Sioux City native, as well!
Newly Named News Director:
WJLA-TV, Washington, DC…MITCH JACOB moves within Sinclair to become news director for this newly-acquired-by-Sinclair ABC station. He's been the ND for Sinclair's Columbus, OH, duopoly, WSYX/WTTE-TV, and follows his Columbus General Manager, DAN MELLON to WJLA. Mitch is a former ND in Toledo and Phoenix. Mitch's departure leads us to…
WSYX/WTTE-TV, Columbus, OH…where JAIME JUSTICE will replace Mitch as news director. She's been the Assistant ND for this Sinclair-owned duopoly (ABC/FOX) for more than six years. She worked in Cleveland for six years before that, and earlier in her career was a producer in Savannah, GA. Mitch was ND here for more than five years.
KEYE-TV, Austin, TX…ROB CARTWRIGHT has been named ND for this CBS affiliate. We told you a few weeks ago that Rob was leaving his job at WSYR-TV in Syracuse to take a job closer to family in Texas. He spent almost three years in Syracuse, but earlier had worked in Dallas and San Antonio, as well as in Washington, DC. At KEYE, he replaces GREG TURCHETTA who left this Sinclair owned station last month after two years as ND for a non-TV job in Florida.
WBMA/WCFT/WJSU-TV, Birmingham, AL…JEFF HOUSTON has been promoted to news director for this ABC operation. He's been the Assistant ND there for almost a year, and the interim ND since the station's first news director GARRY KELLY left after 18 years as ND for a GM job in Virginia earlier this summer.  Jeff started his career in Augusta, GA, spent four years as an ND in Tupelo, MS, and also worked in Atlanta, Jacksonville, FL, and Norfolk, VA.
Paid Help Wanted Ads: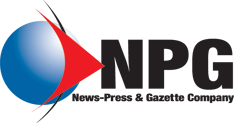 Director of News, News-Press & Gazette Company:
News-Press and Gazette Company, a family-owned, employee focused company, in business for over sixty years, is looking for a Corporate Director of News. Our broadcast division owns or operates 42 TV network affiliates, 4 radio stations and multiple digital platforms operating in 10 diverse and attractive markets throughout the Midwest and western United States. We are No. 1 in local news in most of our markets.
NPG Broadcast was founded on strong journalistic principles and we continue to place high value on a culture of enterprise journalism and newsroom accountability. We pride ourselves on being committed to local news, information and community service in all of our markets. We continue to enhance our news product and expand our news coverage through the use of state of the art technology.
We believe there is strength in diversification and while our newspaper business, dating back to 1845, and our broadcast operations are still going strong, the NPG family also includes data storage and commercial printing.
NPG takes greatest pride in the quality of our employees. We strive to recognize our promising employees, promote from within and provide opportunities for employees to advance. We encourage diversity in our workforce and value the unique qualities of each individual.
Want to learn more? You can click here to see video profiles of each of our stations.
If you feel you are the Director of News we are looking for, we invite you to click here to learn more about the opportunity and company.

News Director, WMBD/WYZZ=TV, Peoria, IL:
Nexstar Broadcasting Group, Inc. is searching for a forward thinking and aggressive journalist for the position of News Director at WMBD/WYZZ-TV, the CBS/FOX affiliates, in Peoria-Bloomington, IL.
Located in central Illinois, Peoria is midway between Chicago and St. Louis. Through leading local medical institutions, companies like Archer Daniels Midland, Bradley University in Peoria and Illinois State University in Bloomington, significant education, science and arts advancements have been made through various community alliances in Peoria. Hosting a large manufacturing and agriculture community that is home to the international headquarters for Caterpillar and State Farm Insurance, Peoria and Bloomington are dynamic Midwestern communities known for their values, popular lifestyle, and ease of travel to major metropolitan areas and wonderful communities in which to work and live.
The successful candidate will be a hands on news manager who has a proven track record for coaching and developing talent, solid journalism skills, own the big news story and weather philosophy, and a passion for breaking news. Our coverage of Central Illinois is a priority, so a vision for unique coverage, storytelling and programming is a must.
To be considered, you must have a minimum of 5 years experience as a news manager and more than 10 years experience in a news operation. Prior experience with on-line and social media is required. A degree in journalism is preferred.
Apply online by clicking here.
Nexstar Broadcasting Group, Inc. is an equal opportunity employer.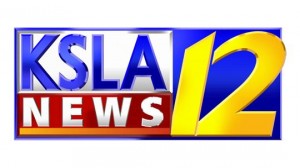 Assistant News Director, KSLA-TV, Shreveport, LA:
KSLA News 12, a Raycom Media station, is searching for an individual with the skills, desire, and passion to help grow our number one team.
Applicants for our Assistant News Director position should have at least four years of experience developing dynamic and engaging newscasts with a track record of success.
Applicants must be able to manage our team in developing content consistent with our strategy and brand. Superb news judgment, developing distinction, and teambuilding skills are a must.
Applicants with executive producer experience are preferred. Understanding and use of social media in news coverage is essential for our multi-platform strategy.
Apply online by clicking here and include links to your work, resume, and references.
No phone calls please. EOE-M/F/D/V


Director of News, WPIX-TV, New York, NY:
Founded in 1948, WPIX-TV (PIX11) is Tribune Broadcasting's New York flagship station. In 2006, PIX11 became the #1 affiliate of the CW Television Network.
Long regarded as a groundbreaking station in New York, PIX11's successful primetime programming, award winning news, extensive library of hit movies, first-run programs, off-network sitcom favorites, quality children's programming and public affairs shows, as well as outstanding event coverage, have contributed to the station's success.
PIX11 has earned over 265 Emmy® Awards including multiple Awards for Outstanding Morning News Program and for Outstanding Newscast. The station has been honored with numerous other prestigious awards for excellence in reporting, news coverage, public affairs, specials and features.
Come join us as our Director of News – where you will have full responsibility for management of the News Department, developing and executing strategies designed to make the station's news product the audience leader in the market.  You will lead and plan strategic project management initiatives, marketing and promotions, Digital including technology trends in the market including a social media strategy and brand management.
You can apply online by clicking here.
Or contact our Director of Executive Recruiting, Jennifer Nichols, via email at jenichols@tribunemedia.com
Other News Management Openings:
ASSISTANT NEWS DIRECTOR:
KPRC-TV, Houston, TX (listed 7/27/14)
KPHO-TV, Phoenix, AZ (relisted 8/23/14)
WSMV-TV, Nashville, TN (listed 9/14/14)
WBIR-TV, Knoxville, TN (listed 8/3/14)
KSLA-TV, Shreveport, LA (new listing this week, see ad above!)
WCJB-TV, Gainesville, FL (relisted 9/14/14)
EXECUTIVE NEWS PRODUCER:
WCAU-TV, Philadelphia, PA (lsited 8/31/14)
WWSI-TV, Philadelphia, PA (listed 8/31/14) *
KPHO-TV, Phoenix, AZ (AM EP, relisted 8/23/14)
WTVJ-TV, Miami, FL (AM EP, listed 9/21/14)
WFTV, Orlando, FL (PM EP, new listing this week)
KOVR-TV, Sacramento, CA (PM EP, listed 8/23/14)
KXTV, Sacramento, CA (PM EP, listed 8/31/14)
KATU-TV, Portland, OR (AM EP, relisted 8/31/14)
WDAF-TV, Kansas City, MO (PM EP, relisted 8/31/14)
WTMJ-TV, Milwaukee, WI, (AM EP, PM EP & Spec. Projects, post revised 9/14/14)
WGHP-TV, Greensboro/High Point, NC (Dayside EP, relisted 8/23/14)
WJAR-TV, Providence, RI (relisted 8/31/14)
WDTN-TV, Dayton, OH (Nightside EP, relisted 8/3/14)
KOLD-TV, Tucson, AZ (Nightside EP, listed 7/20/14)
KMTV, Omaha, NE (listed 9/7/14)
WCYB-TV, Tri-Cities, TN (listed 7/27/14)
WCTI-TV, Greenville/New Bern, NC (listed 8/31/14)
KTVA-TV, Anchorage, AK (relisted 7/13/14)
ASSIGNMENT MANAGER:
WCAU-TV, Philadelphia, PA: (listed 8/31/14)
Central Florida News 13, Orlando, FL (listed 9/7/14)
MANAGING EDITOR:
KIRO-TV, Seattle, WA (listed 8/3/14)
WCPO-TV, Cincinnati, OH (relisted 8/17/14)
NEWS OPERATIONS MANAGER:
WCAU-TV, Philadelphia, PA: (listed 8/31/14)
* Spanish language station
Situations Wanted:
We offer a free situations wanted ad to news managers who are looking for a new opportunity. If you'd like to state your case to a well targeted audience, email me an item (max. 150 words). You may include a link to a website, an email address, and a photo. You must include your name. I'll run it for one week. I don't represent or endorse those listed, but merely trying to help.
Names in the News…and other things:
After 16 years at Poynter, JILL GEISLER is moving to a new role. More here.
LINDA WINSLOW retired last week as the first female Executive Producer for PBS's NewsHour. The network featured her in this report.
CHRIS KYLE is the new Operations Manager at WAVE-TV in Louisville. He's been the chief photographer for WLTX-TV in Columbia, SC. He previously worked at WBIR-TV in Knoxville with current WAVE ND BILL SHORY.
KELLY STORCH heads south, just in time for winter. She's the new EP for WINK-TV in Ft. Myers, and leaves WCPO-TV in Cincinnati.
Since we were just talking about Ft. Myers, we should tell you that old friend and longtime newsman JOHN RINKENBAUGH is easing his way out of the business. He's following his passion and is buying a running store in Ft. Myers, but will continue to work at WFTX-TV there through this year's elections. He's no stranger to the sport…John's been running marathons since he was 14. John's been an ND in a number of markets and worked in many others. His Linkedin page has the whole story.
WBAY-TV in Green Bay has promoted PAT MAYO to executive producer. He's been the sports producer. Pat's been at this station for 15 years and has overseen the station's Packers' coverage.
Former Dayton and Boise ND JULIE WEINDEL returns to the West as Assistant ND for NBC Montana, based at KTVM-TV in Bozeman. She's been working as an EP in Tulsa, and has also worked in Cincinnati.
RILEY EVERSULL returns to WCTI-TV in Greenville, NC, as the EP. She began her career there, and has worked in Dothan, AL, and Tupelo.
GM Notes:
BYRON GRANDY, who's been the General Manager for Scripps' KMGH-TV in Denver since 2008, has resigned that position and left the station, according to this story from the Denver Post. Byron had been ND at the station for more than seven years, and earlier served as an ND in San Antonio, Lubbock and Augusta, GA. He began his career as a reporter and also worked for the Broadcast Image Group as a consultant. Scripps executive STEVE WASSERMAN will be the acting GM. Steve, also a former ND, is a GM for the Scripps station in West Palm Beach, FL, and serves as a Division General Manager.
Of note. The station is also without a news director, as JEFF HARRIS starts next Monday as ND for sister-Scripps station WEWS-TV in Cleveland.
Our Full List of ND Openings:
If you know of any additions/deletions/updates, please email me at: rick@rickgevers.com
Here is my list of stations with open ND jobs, as of Monday, September 29, 2014.
WPIX-TV 220 E. 42nd Street New York NY 10017 (see ad above!)
KWHY-TV 4975 W. Pico Blvd Los Angeles,CA 90019 *
WFDC-TV 101 Constitution Ave. NW Washington DC 20001 *
WXIA-TV One Monroe Place Atlanta GA 30324
KCEC-TV 777 Grant St. #110 Denver CO 80203 *
KDVR/KWGN-TV 100 Speer Blvd. Denver CO 80203
KMGH-TV 123 Speer Blvd. Denver CO 80203
WJW-TV 5800 S. Marginal Road Cleveland OH 44103
WCNC-TV 1001 Wood Ridge Center Dr. Charlotte NC 28217
WJZY/WMYT-TV 3501 Performance Rd. Charlotte NC 28214
KCTV 4500 Shawnee Mission Pkwy. Fairway KS 66205
WTLV/WJXX-TV, 1070 E. Adams St. Jacksonville FL 32202
WIVB-TV 2077 Elmwood Ave. Buffalo NY 14207
WEAR-TV 4990 Mobile Highway Pensacola FL 32506
WSYR-TV 5904 Bridge St. East Syracuse, NY 13057
KVEO-TV 394 N. Expressway Brownsville TX 78521
WBTW-TV 101 McDonald Court Myrtle Beach, SC 29588
KVRR-TV 4015 9th Ave S Fargo ND 58103
WMBD/WYZZ-TV 3131 N. University Peoria, IL 61604 (see ad above!)
KLFY-TV 1808 Eraste Landry Rd. Lafayette LA 70506
WLTZ-TV 6140 Buena Vista Rd. Columbus, GA 31907
KTIV-TV 3135 Floyd Blvd. Sioux City IA 51108
WICU/WSEE 3514 State St. Erie PA 16508
KTAB/KRBC-TV 4510 S. 14th St. Abiliene, TX 79605
KLDO/KXOF-TV 226 Bob Bullock Loop Laredo TX 78040
WBUP/WBKP-TV 1705 Ash Street Ishpeming MI 49849
* Spanish language station