Greetings:
TWO new ND openings and TWO newly appointed NDs in this week's slightly-delayed-by-the-Labor-Day-holiday report.
That brings our count of openings to 25. Two of those openings are featured in paid ads below.
Also this week, details of an abrupt departure for an Illinois news manager, and a new baby for a Louisiana ND and his wife.
That's all below…after this week's changes:
New News Director Openings:
KXLN-TV, Houston, TX…ISABEL GONZALEZ left this Univision o-and-o last month, so the search is on for her replacement.  She'd been ND there since October, 2009.  She'd earlier been an ND for KUVS-TV in Sacramento.
WNEP-TV, Moosic, PA…ERIK SCHRADER is leaving this ABC affiliate which serves the Wilkes-Barre/Scranton market to become ND for WTNH-TV in the New Haven/Hartford market.  More on that below.  Erik's been ND for this LocalTV owned station for more than three years.
And while it's not a new opening, we do want to mention the search for a new ND at WROC-TV in Rochester, NY.  We told you a few weeks ago that ND JERRY WALSH was being promoted with Nexstar.  The station has placed a help wanted ad with us and you can see that below, along with an ad for a new ND at KULR-TV in Billings, MT.
Newly Named News Directors:
WTNH-TV, New Haven, CT…after a long search, this LIN Media owned ABC affiliate has named ERIK SCHRADER as its next news director.  Erik's currently the ND for WNEP-TV in the Wilkes-Barre/Scranton market.  Erik's been an ND in Joplin and Springfield, MO, and Savannah, GA.  He's worked in production, as a reporter, and as a sports director before moving into management.  At WTNH, he replaces KIRK VARNER who left the station last November to become ND for WKRC-TV in Cincinnati.
WREX-TV, Rockford, IL…PETER SPECIALE has been named ND here.  He's currently working at WPTZ-TV in Plattsburgh, NY, but had earlier been an ND in Gainesville, FL, Burlington, VT, and Youngstown, and has also worked in Dayton, Cleveland, Hartford and Oklahoma City.  At WREX, Peter replaces MAGGIE HRADECKY who left this Quincy Newspapers owned NBC station after 15 years as news director.
**** ***** ****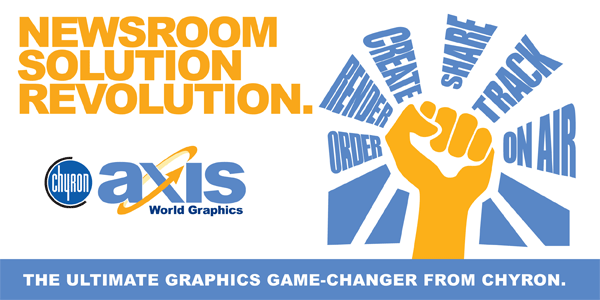 **** ***** ****
Help Wanted Ads:

News Director, WROC-TV, Rochester, NY:
WROC-TV, the CBS affiliate in Rochester, NY, seeks a forward thinking and aggressive journalist for the position of News Director. We have an established anchor team and a group of hungry and creative journalists. Now we need a leader to take us to the next level. The successful candidate will be a hands on news manager who has a proven track record for coaching and developing talent, solid journalism skills, an own the big news story and weather philosophy, and a passion for breaking news.
We provide services to WUHF-TV, the FOX affiliate in Rochester, which includes the nightly production of a one hour 10:00 pm newscast.
Job Responsibilities:
• Day to day editorial supervision of the news operation.
• Developing dynamic and relevant news content and special programs.
• Work with the creative services team to recruit viewers though on-air, on-line, social media and other methods.
• Administrative duties including staff scheduling, timesheets, performance reviews and budgets.
• Supervise and enhance content available on the station's website, social media sites, mobile applications and other methods.
• Work with news directors in the region on sharing content and taking advantage of regional opportunities.
• Develop partnerships within the local community. This includes regular communication with local organizations.
Experience Requirements:
• At least 5 years in as a news manager
• Over 10 years working in a news operation
• Medium to large market producing or reporting experience is a plus
• Degree in broadcast journalism preferred
Please send cover letter, resume, news philosophy and DVD to:
Louis A. Gattozzi
Vice-President and General Manager
WROC-TV
201 Humboldt Street
Rochester, NY 14610
e-mail: lgattozzi@wroctv.com
WROC/WUHF-TV IS AN EQUAL OPPORTUNITY EMPLOYER
**** ***** ****

News Director, KULR-TV, Billings, MT:
Position is responsible for all aspects of our award winning news department including oversight of day to day duties, management of the operational budget, and strategic planning.
We're only interested in the consummate professional committed to market leadership. Accreditation should include journalism degree and 2-5 years experience as an Executive Producer, Assistant News Director, Managing Editor, or News Director. Terrific opportunity with all the glory of Big Sky country in Montana.
Cover letter, resume, and salary history to:
General Manager
KULR-8
2045 Overland Ave.,
Billings, MT 59102
or via email to: bcummings@kulr.com
Women and minorities are encouraged to apply. KULR-8 is an Equal Opportunity Employer. Full details at kulr8.com.
**** ***** ****
Other News Management Openings:
Assistant News Director:
WFLD-TV, Chicago, IL (relisted 7/1/11)
WMAQ-TV, Chicago, IL (listed 8/5/11)
KHOU-TV, Houston, TX (relisted 7/1/11)
KSDK-TV, St. Louis, MO (relisted 7/1/11)
WRTV, Indianapolis, IN (relisted this week)
WPMT-TV, Harrisburg, PA (listed 7/29/11)
WREG-TV, Memphis, TN (listed 6/24/11)
WMTW-TV, Portland, ME (listed 7/1/11)
Executive News Producer:
KTVK-TV, Phoenix, AZ (AM EP, relisted 8/5/11)
WTSP-TV, Tampa/St. Petersburg, FL (AM EP, listed 8/12/11)
KCNC-TV, Denver, CO (AM EP, listed 8/26/11)
WTAE-TV, Pittsburgh, PA (Dayside EP, relisted 8/26/11)
WRAL-TV, Raleigh, NC (relisted 8/26/11)
WVIT-TV, Hartford/New Haven, CT (relisted 8/5/11)
WCPO-TV, Cincinnati, OH (PM EP, listing revised 8/12/11)
WHBQ-TV, Memphis, TN (listed 7/1/11)
WLUK-TV, Green Bay, WI (PM EP, listed 8/12/11)
WLNS-TV, Lansing, MI (listed 8/19/11)
**** ***** ****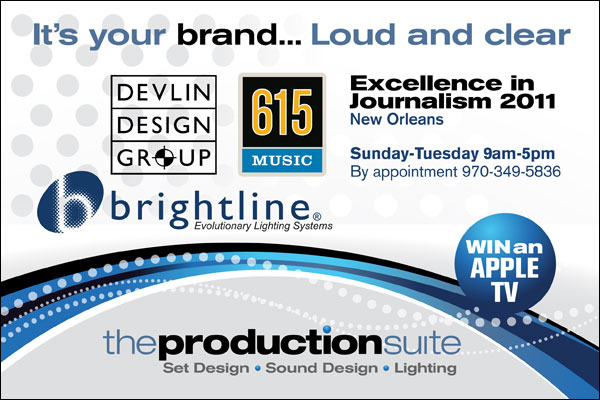 **** ***** ****
Names in the News:
After more than 29 years at the station, anchor and Assistant News Director MIKE DIMMICK has left WEEK-TV in Peoria.  He's taking a new job in the video production department at Caterpillar in Peoria.  Mike's departure came earlier than he'd planned after he made comments critical of station owner Granite Broadcasting in the local newspaper.  Mike started at WEEK-TV in 1982 as weekend sports anchor.  He was later promoted to sports director, then news anchor and assistant news director.
Congratulations to WDSU-TV (New Orleans) News Director JONATHAN SHELLEY and his wife STACIE on the birth of their first child, AARON JOSEPH SHELLEY. The future news director was born August 18 and weighed in at 7 lbs., 5 oz.  Unlike most journalists, he arrived about two weeks before his due date.  His proud papa has been ND in New Orleans for more than four years, and earlier worked in Oklahoma City, Las Vegas, Milwaukee and Ft. Myers.
**** ***** ****
The Full List:
To the best of my knowledge, here is the list of stations with open news director jobs, as of Saturday, September 3 2011.
If you know of any additions/deletions/changes/updates, please email me at: rick@rickgevers.com
NY 1 News 75 Ninth Ave.                                   New York NY 10011
KDFW-TV 400 N. Griffin St.                            Dallas TX 75202
KXLN-TV 9440 Kirby Dr.                              Houston TX 77054
KARE-TV 8811 Olson Memorial Hwy.          Minneapolis MN 55427
KGW-TV 1501 SW Jefferson St.                       Portland OR 97201
WNEP-TV 16 Montage Mountain Rd.      Moosic PA 18507
KMSB-TV     1855 N. 6th Ave.                             Tucson AZ 85705
WROC-TV 201 Humboldt St.                          Rochester NY 14610 (see ad above!)
WSYR-TV 5904 Bridge St.                                 Syracuse NY 13057
KWWL-TV 500 East Fourth St.                      Waterloo IA 50703
KOAA-TV 530 Communications Cir.            Colorado Springs CO 80905
WGGB-TV 1300 Liberty St.                                Springfield MA 01104
KLEW-TV 2626 17th St.                                     Lewiston ID 83501
KVII-TV One Broadcast Center                       Amarillo TX 79101
KMIR-TV 72920 Parkview Dr.                         Palm Desert CA 92260
WFXL-TV 1211 N. Slappey Blvd.                       Albany GA 31707
WCJB-TV 6220 NW 43rd St.                             Gainesville FL 32653
KSWT-TV 1301 Third Ave.                                  Yuma AZ 85364
KULR-TV 2045 Overland Avenue              Billings MT 59102 (see ad above!)
WHSV-TV 50 N. Main St.                                 Harrisonburg VA 22802
WLUC-TV 177 US Highway 41 East                Negaunee MI 49866
KGNS-TV   120 W. Delmar Blvd.                       Laredo TX 78045
KREX-TV 345 Hillcrest Manor                         Grand Junction CO 81502
KSAN/KLST-TV 2800 Armstrong                     San Angelo TX 76903
KGWN-TV 2923 E. Lincolnway                         Cheyenne WY 82001