Wednesday, September 6th, 2017 UPDATE:
A veteran news director gets his FOURTH ND job in California.
ED CHAPUIS will be the next news boss for KGTV, the Scripps ABC affiliate in San Diego. He heads south from his current job at KTXL-TV, Tribune's FOX affiliate in Sacramento.
Here's the email from GM JOEL DAVIS (himself a one-time KGTV news director) to the staff and here's the news release from Scripps.
Ed's a former ND at KTVU-TV in Oakland/San Francisco and KCRA-TV in Sacramento, as well as at KTNV in Las Vegas. He began his career on the Assignment Desk at WMAQ-TV in his hometown of Chicago.
At KGTV, he replaces TIFFANI LUPENSKI who left the station last month after 2 1/2 years as ND.
And we have information about a memorial for CHRIS MANSON, the Group ND for Sinclair who died last month. I got this note from his Sinclair colleague LANE MICHAELSEN:
His wife Lindy is encouraging people to donate to the charity of their choice in Chris's honor. As you know, Chris courageously fought cancer but lost his battle a few weeks ago. To honor Chris, the Sinclair Corporate News Team is participating in the Zero Prostate Cancer Run/Walk on September 24th. If you'd like to support this effort please click here to donate to the Manson Milers.
Hope to see many of you in Anaheim for RTDNA this week.
regards,
Rick Gevers
**** ***** ****
Greetings:
I hope you're enjoying a holiday weekend. And I hope to see many of you in Anaheim later this week for the RTDNA/NAHJ/EIJ convention. I'll be there from Wednesday night until Saturday afternoon.
We have a fair amount of activity for a week leading into a holiday, with FOUR newly named news directors and THREE new openings, including two at Spanish language stations.
So…our list of open ND jobs drops to 25.
One of those 25 open ND jobs is featured (again) as our only Paid Help Wanted Ads.
We have a few changes to our list of open news management jobs, a handful of names in the news, and one GM change.
If you're lucky enough to be off tomorrow, enjoy the holiday!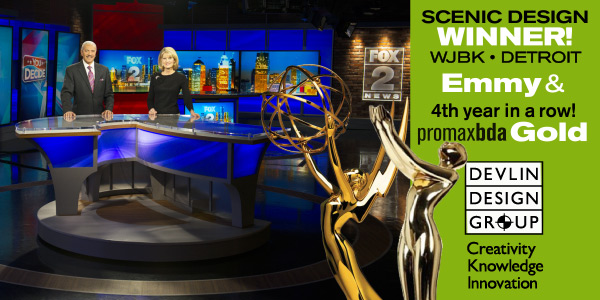 New News Directors Openings: 
KUVN-TV, Dallas, TX…SAMUEL BELILTY is leaving one Univsion station for another. You'll learn below he's headed to WLTV in Miami.
KUVS-TV, Sacramento, CA…speaking of Univision, PABLO IACUB has left this station. More from Media Moves.
KWWL-TV, Waterloo, IA…SHANE MORELAND is leaving this Quincy owned NBC affiliate to become ND for WRIC-TV in Richmond, VA. More on his move below.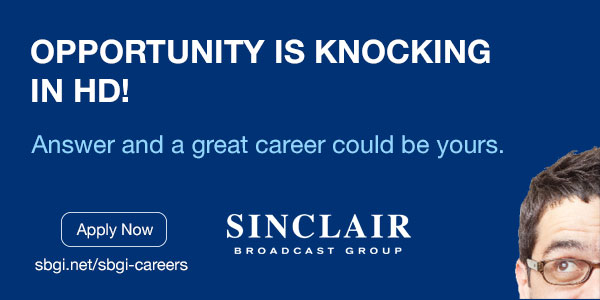 Newly Named News Directors: 
WLTV, Miami, FL…this Univision station named SAMUEL BELILTY as ND. He's been the ND for Univision's Dallas station, as you'll learn here.
WGAL-TV, Lancaster/Harrisburg, PA…as happens often with Hearst stations, the ND job here was filled with a transfer. In this case, MICHELLE CHISM get the gig. She's been the Assistant ND at Hearst's WBAL-TV in Baltimore for the past 2 1/2 years. Here's the memo from GM KYLE GRIMES. Michelle's also worked in Austin, TX, Little Rock, and Kansas City. She replaces DAN O'DONNELL who moved (naturally!) to Hearst's KMBC-TV in Kansas City.
WRIC-TV, Richmond, VA…SHANE MORELAND returns to Virginia as ND for this Nexstar owned ABC affiliate. As noted above, he's spent the last 3+ years as ND of KWWL-TV in Waterloo, IA. Shane's a former ND in Norfolk, Richmond, and Greenville/New Bern/Washington, NC. He's been a GM in Bluefield, WV, and has also worked in Miami, Pittsburgh, and West Palm Beach. The move reunites him with GM LARRY COTTRILL…they worked together as GMs for different West Virginia Media stations. At WRIC, Shane replaces KELLY WOODARD who left in July after four years as ND.
WZDX-TV, Huntsville, AL…ANDREA CLENNEY will be the next ND for this Nexstar owned FOX affiliate. More from the station's website. Andrea most recently was ND for WGFL-TV in Gainesville. She's been an ND for another Gainesville station, in Columbus, GA, Wilmington and Greenville, NC, and has worked in Denver, Syracuse, Orlando, Tampa, Austin, TX, and Augusta, GA. She replaces CJ HOYT who started the stand-alone news department here before returning home to be ND for WHTM-TV in Harrisburg, PA.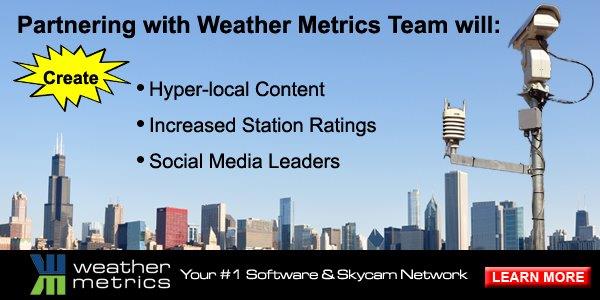 Paid Help Wanted Ad:
News Director, WHBF-TV, Rock Island, IL:
WHBF TV, the CBS affiliate in Rock Island, IL (Mkt #101) seeks a dynamic News Director to lead our team.
We're growing, adding 2 hours to our Morning news in September and adding personnel for other shows. Terrific opportunity for experienced journalist who can lead, teach and mentor this team. Political will soon be here, meaning candidates from IA, IL and the national scene will descend upon us.
Our focus is "Local" so you need to be strong in how to put stories in context and win the big coverage events as well as weather. Strength in digital and social critical. A strong background in producing newscasts with an emphasis on local enterprise stories resulting in great storytelling is an essential skill. We need you to be hands on and hit the ground running – no desk jockey!
The Quad Cities is an exceptional place to live and raise a family. Strong family values in a picturesque Midwest setting with the mighty Mississippi River rolling through the heart of it all, bordering IA and IL. Active communities with festivals and activities for all. Home of John Deere World HQ, Arconic, and Rock Island Arsenal (1st Army) along with the John Deere Classic PGA Event, plus voted #1 Minor League Baseball Park in the nation.
If you eat, breathe and sleep news, click here to send resume and letter detailing why you are uniquely qualified to lead our team.
Other News Management Openings:
ASSISTANT NEWS DIRECTOR:
WTNH-TV, New Haven, CT (new listing this week)
WRGB-TV, Albany,NY (new listing this week)
WICS-TV, Springfield, IL (relisted 8/6/17)
KPLC-TV, Lake Charles, LA (relisted 7/23/17)
EXECUTIVE PRODUCER:
KGO-TV, San Francisco, CA (listed 7/9/17)
KRIV-TV, Houston, TX (Senior AM Producer, relisted 6/25/17)
WGCL-TV, Atlanta, GA (AM & PM EPs, listed 8/6/17)
WTVD-TV, Raleigh/Durham, NC: (Raleigh newsroom mgr., listed 7/23/17)
WMAR-TV, Baltimore, MD (relisted 8/13/17)
WTVF-TV, Nashville, TN (listed 8/13/17)
WBNS-TV, Columbus, OH (AM & PM jobs, listing revised 8/6/17)
WPTV, West Palm Beach, FL (AM EP, relisted 8/13/17)
WIVB-TV, Buffalo, NY (relisted 8/13/17)
WDTN-TV, Dayton, OH (relisted this week)
KWCH-TV, Wichita, KS (AM EP, relisted 7/2/17)
WSLS-TV, Roanoke, VA (relisted 8/13/17)
WISC-TV, Madison, WI (AM EP, listed 8/20/17)
WKOW-TV, Madison, WI (Senior EP, relisted 7/9/17)
WBRZ-TV, Baton Rouge, LA (relisted 7/9/17)
KTTC-TV, Rochester, MN (listed 7/23/17)
Names in the News (and other items):
JEFF HERNDON, who most recently was the evening anchor for WFLD-TV in Chicago, returns to Wichita as the Assistant ND for KSNW-TV. Oh, and he'll anchor the 5:00 news, too.
One time WBNG-TV News Director CANDACE CHAPMAN is leaving the station after 20 years as an anchor. She's taking a job in public relations.
KEZI-TV in Eugene, OR, has hired LINDSAY HOUSAMAN as its new Assistant ND. She's been an ND in Anchorage, and has worked in Richmond, Eureka, CA, and Savannah, GA.
General Manager News & Notes:
KELLY EASBY-SMITH is the new GM for KJNB-TV in Jonesboro, AR. She's been the acting GM for this FOX/CBS duopoly owned by Waypoint Media.
Our Full List of Open ND Jobs:
Here's our list of open ND jobs as of Sunday, September 3, 2017:
It's unofficial, there may be others that are open, and some of these may have been filled. If you know of any in either category, please let me know: rick@rickgevers.com
WNJU-TV 2200 Fletcher Ave, Fort Lee, NJ 07024 **
News 12 Bronx/Brooklyn 1 Media Crossways, Woodbury, NY 11791
Verizon Fios 1 News 800 Westchester Avenue Rye Brook, NY 10573
KYW-TV 1555 Hamilton Street Philadelphia, PA 19130
KUVN-TV 2323 Bryan St Ste 1900. Dallas TX 75201 **
WUSA-TV 4100 Wisconsin Ave NW Washington DC 20016
WUVG-TV 3350 Peachtree Road #1250, Atlanta, GA 30326 **
WCCO-TV 90 S 11th St., Minneapolis, MN 55403
KDVR/KWGN-TV 100 East Speer Blvd. Denver, CO 80203
KUVS-TV 1710 Arden Way Sacramento CA 95815 **
KGTV 4600 Air Way San Diego, CA 92102
WZZM-TV 645 Three Mile Grand Rapids, MI 49544
KOAA-TV 2200 7th Ave. Pueblo, CO 81003
KWWL-TV 500 East Fourth St. Waterloo, IA 50703
WJTV 1820 Tv Rd, Jackson, MS 39204
WHBF-TV 231 18th Street Rock Island, IL 61201 (see ad above!)
WFXG-TV P.O. Box 204540 Augusta, GA 30917
KLFY-TV 1808 Eraste Landry Rd, Lafayette, LA 70506
WSAW-TV, 1114 Grand Ave, Wausau, WI 54403
KNOE-TV 1400 Oliver Rd, Monroe, LA 71201
WIFR-TV 2523 N Meridian Rd, Rockford, IL 61101
KMID-TV 1550 West I-20 Odessa, TX 79763
WCJB-TV 6220 NW 43rd St, Gainesville, FL 32653
KTMF-TV 2200 Stephens Avenue, Missoula, MT 59801
KRTV P.O. Box 2989, Great Falls, Montana, 59403
**= Spanish language station