Monday, October 3, 2011 UPDATE: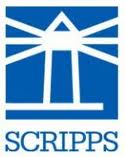 This may fall a bit from our normal coverage area, but it's a topic of interest to many of you who read our weekly newsletter.
The E.W. Scripps Company just announced it will buy the McGraw-Hill TV station group for $212 million. The group consists of nine stations, but the most significant are ABC affiliates in Denver, Indianapolis, and San Diego, as well as an ABC affiliate in Bakersfield, CA. The other stations are low-power stations affiliated with the Azteca network.
More detail in this news release from Scripps.
**** ***** ****
Greetings:
Congratulations to FOUR new NDs who were named during the past week.  And, to the best of my knowledge, there are NO  new ND openings.
That brings our count of open ND jobs to just 23.
We have an ad for an EP position at The Weather Channel, and in Names in the News, details about a promotion for a longtime CBS employee who most affiliates will know.
And I'll offer some observations about this week's RTDNA conference.
All that and more after this week's changes:
New News Director Openings:
None, that I know of.  Please let me know of any opportunities that aren't on our complete list of openings at the bottom of this newsletter.
Newly Named News Directors:
WGGB-TV, Springfield, MA…JIM TORTORA is the new ND here.  Jim most recently was the longtime ND for WSYR-TV in Syracuse, a position he left in May after almost ten years.  He replaces DAVID BAER at this Gormally Broadcasting owned ABC affiliate.  Dave left the station in July after three years as ND.  He's since been named ND for WXXA-TV in Albany, NY.
KLEW-TV, Lewiston, ID…NATE KUESTER returns to Lewiston as ND for a station for which he previously anchored.  Nate spent the last 4+ years as an anchor/reporter/EP for KTRV-TV in Boise, but he spent the previous two years as an anchor/reporter at this CBS affiliate.  He replaces GREG MEYER who spent more than nine years as ND for this Fisher Broadcasting station.
WCJB-TV, Gainesville, FL…ANDREA CLENNEY returns to the ND chair and returns to Florida as the new ND for this Diversified Communications owned ABC affiliate.  Andrea's a former ND in Wilmington and Greenville, NC who has been working as a producer for KMGH-TV in Denver.   She's a Florida native who's also worked in Orlando, Tampa, Austin, TX, Albany, GA, and Syracuse.  She replaces TERRY GRAHAM who left the station in July just a few days before he passed away from a long illness.  Terry had only been at WCJB for a few months.
WLUC-TV, Marquette, MI…REGINA ROBINSON has been named ND for this NBC affiliate located in the Upper Peninsula of Michigan.  Regina is a native of Michigan who once worked for WDIV-TV in Detroit.  She's spent the last 16 years in Washington working for a variety of outlets.  Regina replaces BRIAN CABELL who left this Barrington Broadcasting owned property after almost seven years as ND.
**** ***** ****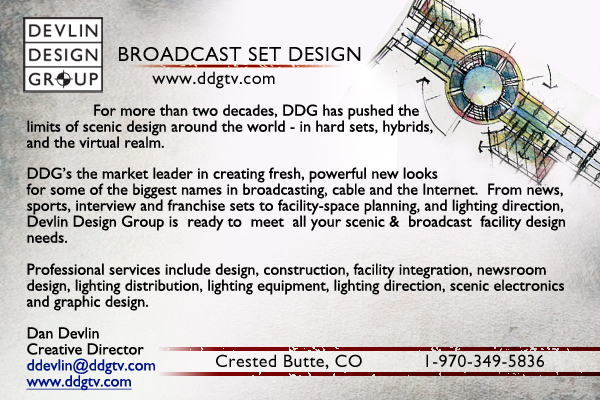 **** ***** ****
Help Wanted Ad:

Executive Producer, The Weather Channel, Atlanta, GA:
The Weather Channel is looking for a seasoned manager who will join the leadership team to help drive the live programming and editorial needs of The Weather Channel.  The Executive Producer will oversee the daily editorial process, work closely with producers and other managers across all platforms, pushing our unique content on-air and online.  This is a terrific opportunity to join an exciting work environment and help drive TWC into the future.
OVERALL RESPONSIBILITIES:
Responsible for all aspects of live programming.
SPECIFIC RESPONSIBILITIES:
Determine daily editorial content, overall production elements, graphic support and contributions from bureaus and affiliate partners.
Supervise, coordinate, schedule, teach, guide, coach and work hand in hand with individual show producers.
Script approval on studio copy, pre-produced packages and series and live content from field reporters and meteorologists.
Producing in a control room, including multiple live shots from various locations.
Consult with Meteorologists during daily briefings.
QUALIFICATIONS:
KNOWLEDGE:
10-15 years experience in live television news production
Bachelor's degree in communications, or related subject preferred.
Control room experience producing live news programs that contain live remote elements.
Must be able to work in a team environment with minimum supervision.
Advanced knowledge of computer newsroom systems
SKILLS REQUIRED:
Must be a leader
Excellent writing skills.
Organizational skills
Management skills
Strict attention to detail
Creativity
Ability to work within deadlines and within a team environment.
Must be able to  clearly communicate with live crews in the field, providing clear directions and scripting information as well as studio talent and the broadcast operations crews
Work well with others especially under stressful situations.
To apply, go to The Weather Channel Career Center by clicking here.
**** ***** ****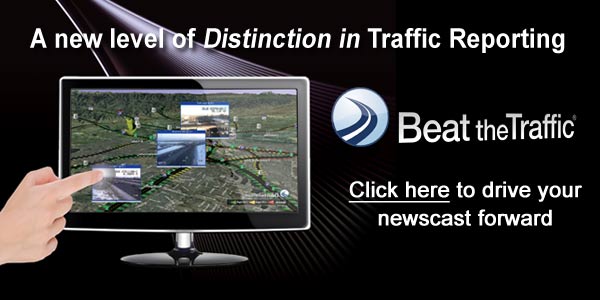 **** ***** ****
RTDNA Observations:
It was great to meet some new friends and see many old ones at this week's RTDNA convention in New Orleans.  Many of you have asked about my impressions.  It felt more like one of the pre-2001 conventions, with a higher concentration of people you knew in one area.  The exhibit floor, while a far cry from the 2000 and earlier versions, was larger and more interesting than ones in Las Vegas.  Kudos to Scripps which sent at least five people from each of their nine stations.  (If there are other groups who were similarly represented, I apologize).  Hopefully more of the larger groups will return.
Kudos as well to Quincy Broadcasting which used the convention as a platform to launch a new program featuring year-round paid internships. That should produce a field of good candidates for future openings at the company's 11 stations.
While I'm sure there were many get-togethers I missed, those social events are a great place to make connections and renew old ones.  The crowd at the Missouri Mafia reception was spilling into the hallway, and host DAN DEVLIN and his colleagues 615 Music and Brightline had to restock the bar…twice!  And the tradition continued with a sizable gathering of news managers in the lobby bar one evening.  Several left that gathering to explore Bourbon Street.  To my knowledge, none of them required bail money.
I hope to see many of you at next year's convention in Ft. Lauderdale, September 20-22, 2012.  Consider adding the convention to your 2012 budget, as I know many of you are in the middle of budget preparations right now.
**** ***** ****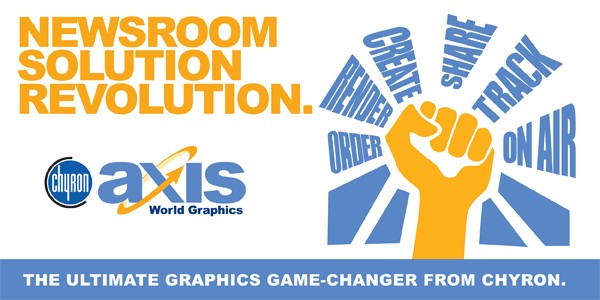 **** ***** ****
Other News Management Openings:
Assistant News Director:
WFLD-TV, Chicago, IL (relisted 9/10/11)
KSDK-TV, St. Louis, MO (relisted 9/17/11)
WRTV, Indianapolis, IN (relisted 9/3/11)
WPMT-TV, Harrisburg, PA (listed 7/29/11)
WREG-TV, Memphis, TN (relisted 9/10/10)
WMTW-TV, Portland, ME (relisted 9/10/10)
KTVM-TV, Bozeman, MT (listed 9/17/11)
Executive News Producer:
The Weather Channel, Atlanta, GA (listed 9/23/11, see ad above!)
KTVK-TV, Phoenix, AZ (AM EP, relisted 8/5/11)
KCNC-TV, Denver, CO (AM EP, listed 8/26/11)
KTVI/KPLR-TV, St. Louis, MO (listed 9/10/11)
KPTV, Portland, OR (AM EP, listed 9/10/11)
KOIN-TV, Portland, OR (listed 9/17/11)
WTAE-TV, Pittsburgh, PA (Dayside EP, relisted 8/26/11)
WRAL-TV, Raleigh, NC (relisted 8/26/11)
WVIT-TV, Hartford/New Haven, CT (relisted 8/5/11)
WCPO-TV, Cincinnati, OH (PM EP, listing revised 8/12/11)
WHBQ-TV, Memphis, TN (relisted 9/23/11)
WLUK-TV, Green Bay, WI (PM EP, listed 8/12/11)
WLNS-TV, Lansing, MI (listed 8/19/11)
**** ***** ****
Name in the News:
Congratulations to THERESE DUKE who's been named Senior Director of Broadcast Marketing for CBS News.  She'll continue to keep her duties with CBS Newspath.  Therese and her now-retired husband JOE DUKE have worked as liaisons between the network and its affiliates for many years. Therese will oversee a unit which will coordinate promotional efforts with affiliates.
**** ***** ****
The Full List:
To the best of my knowledge, here is the list of stations with open news director jobs, as of Friday, September 30, 2011.
If you know of any additions/deletions/changes/updates, please email me at: rick@rickgevers.com
NY 1 News 75 Ninth Ave.                                   New York NY 10011
KDFW-TV 400 N. Griffin St.                            Dallas TX 75202
New England Cable News 160 Wells Ave.    Newton MA 02459
KXLN-TV 9440 Kirby Dr.                                  Houston TX 77054 **
WFOR/WFBS-TV 8900 NW 18th Terr.        Miami FL 33172
KGW-TV 1501 SW Jefferson St.                       Portland OR 97201
WNEP-TV 16 Montage Mountain Rd.           Moosic PA 18507
WROC-TV 201 Humboldt St.                           Rochester NY 14610
WSYR-TV 5904 Bridge St.                                 Syracuse NY 13057
WICS/WICD-TV 2680 E. Cook St.                  Springfield IL 62703
KOAA-TV 530 Communications Cir.            Colorado Springs CO 80905
KHGI-TV 13 S. Highway 44                             Kearney NE 66848
KVII-TV One Broadcast Center                       Amarillo TX 79101
KMIR-TV 72920 Parkview Dr.                         Palm Desert CA 92260
WFXL-TV 1211 N. Slappey Blvd.                       Albany GA 31707
KTUU-TV 701 E. Tudor Rd. #220                   Anchorage AK 99503
KSWT-TV 1301 Third Ave.                                  Yuma AZ 85364
KULR-TV 2045 Overland Ave.                          Billings MT 59102
WHSV-TV 50 N. Main St.                                 Harrisonburg VA 22802
KGNS-TV   120 W. Delmar Blvd.                       Laredo TX 78045
KREX-TV 345 Hillcrest Manor                         Grand Junction CO 81502
WTAP-TV One TV Plaza                                     Parkersburg WV 26101
KGWN-TV 2923 E. Lincolnway                         Cheyenne WY 82001
** Spanish language station