Greetings:
We have TWO new ND openings in this week's report. To my knowledge, there have been NO new news directors hired this week.
Our list of open ND jobs jumps to 24.
Careful readers (or those without a life) may remember that last week we had 20 openings, so the logical question is how does 20 + 2 equal 24? That's because one of the 'new ND' postings we had last week was wrong. I explain that below.
We do have paid ads for THREE of those open ND jobs, one an anchor/ND position. And there are ads for news management openings in FOUR markets.
In Names in the News, former ND JOHN LANSING retires as President of Scripps Networks, a former corporate ND for Nexstar joins Sinclair in a similar role, and we'll offer a link to a Washington Post article on Sinclair's expansion plans.
All that and more as you read on: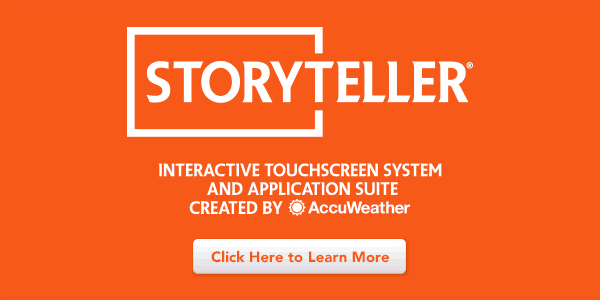 New News Director Openings:
WHAS-TV, Louisville, KY…MARK NEERMAN has left this Belo-owned ABC affiliate after almost four years as ND. He tells me he's ready for the next adventure and will see how far his frequent flier miles will take him. Mark's also been a news director in Las Vegas and Richmond, and has worked in San Francisco, Portland, OR, Miami, and Columbia, MO.
WETM-TV, Elmira, NY…SCOTT LEVY is leaving this Nexstar owned station for a new job that will be announced soon…perhaps as early as next week. He's been the ND here for almost a year, and before that has worked at News 12 Bronx/Brooklyn, and in Dallas, Memphis, Oklahoma City, and Tulsa (twice).
WUTR/WFXV/WPNY-TV, Utica, NY…this search is for an Anchor AND News Director. It's not a new opening but the ad is re-running below and I wanted to call your attention to it.
And we've added both WHP-TV in Harrisburg, PA, and WTOV-TV in Steubenville, OH, to the list of open ND jobs. We erroneously told you last week that MIKE BOTHWELL had been named ND at WHP. He's actually the Assistant ND there. His departure opened up the ND job at WTOV. Both stations are owned by Sinclair.
Newly Named News Directors:
None, to my knowledge. We rely heavily on tips from your readers so please pass along anything you may know that I haven't reported. Email is: rick@rickgevers.com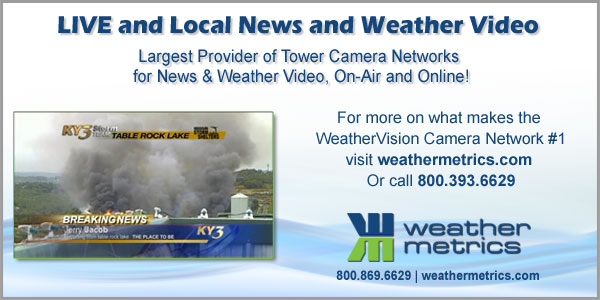 Paid Help Wanted Ads:

News Director, WETM-TV, Elmira, NY:
WUTR, WPNY and WFXV in Utica, NY seeks a News Director/Anchor who is aggressive, forward thinking and a creative journalist. We produce news product on three different channels and have the market's only high definition news operation.
Utica is the 171st market with a rich cultural history nestled at the foothills of the Adirondack Mountains. Situated between Albany and Syracuse it offers a very affordable lifestyle with many outstanding schools and leisure time activities.
The successful candidate must have an understanding of what "local" news is and how to engage our viewers with relevant content. He/she will anchor, producer, hire, mentor and lead a team of skilled professionals.
Solid news judgment, great communication skills and exceptional storytelling techniques are a must. 5-10 years of experience as a primary news anchor preferred.
Knowledge of eMedia, social media and mobile website journalism is required.
Please send a web link, resume, cover letter and news philosophy to: smerren@wutr.tv
or via mail to:
Stephen Merren
Vice President and General Manager
WUTR/WFXV/WPNY
5956 Smith Hill Road
Utica NY 13502

Anchor/News Director, WUTR/WFXV/WPNY-TV, Utica, NY:
WETM-TV, the NBC affiliate and dominant news station in Elmira-Corning, New York (DMA #174) is seeking a dynamic News Director to lead our local news operation and staff of news professionals. This is a unique opportunity to lead an award winning news team with a long history as the market news leader (2013 NY State Broadcast Assn. "Best Local Newscast" & "Best Local Sportscast").
The successful candidate must have a hands-on approach and be able to manage all phases of our news operation including overseeing news/weather/sports, special event coverage, writing, editing and presentation of the news. We are looking for someone with high ethical standards and a proven track record of success in teaching, training & motivating their team. Knowledge of digital media and implementation of social media strategies should be demonstrated in current position.
News management experience preferred.
Please send resume, news philosophy and cover letter to:
Bob Grissom
Vice President/General Manager
WETM-TV
101 E. Water Street
Elmira, NY 14901
or via email to: robertgrissom@wetmtv.com

AssistantNews Director, WDTN-TV, Dayton, OH:
QUALIFICATIONS: Strong news judgment, unwavering focus on brand, ability to work and make decisions under deadline pressure. High journalistic standards a must. Minimum 2 years in news management. Journalism degree preferred.
JOB DESCRIPTION: Oversee daily multi-platform news content under the direction of News Director. Supervise staff and coordinate coverage of breaking news and major events in conjunction with other news managers. Other duties include reporter script approval, newscast and digital copy editing and staff scheduling. Must have valid driver's license.
Email resume to: deck@wdtn.com
or mail to:
Denise Eck
News Director
WDTN-TV
4595 S. Dixie Drive
Dayton OH 45439
No phone calls
WOMEN AND MINORITIES ARE ENCOURAGED TO APPLY.
AN EQUAL OPPORTUNITY EMPLOYER.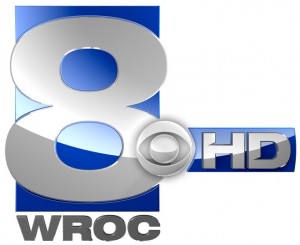 News Director, WROC-TV, Rochester, NY:
WROC-TV, the CBS affiliate in Rochester, NY, seeks a forward thinking and aggressive journalist for the position of News Director. We have an established anchor team and a group of hungry and creative journalists. Now we need a leader to take us to the next level. The successful candidate will be a hands on news manager who has a proven track record for coaching and developing talent, solid journalism skills, an own the big news story and weather philosophy, and a passion for breaking news.
Job Responsibilities:
Day to day editorial supervision of the news operation.
Supervision of the news production team.
Developing dynamic and relevant news content and special programs.
Work with the creative services team to recruit viewers though on-air, on-line, social media and other methods.
Administrative duties including staff scheduling, timesheets, performance reviews and budgets.
Supervise and enhance content available on the station's website, social media sites, mobile applications and other methods.
Work with news directors in the region on sharing content and taking advantage of regional opportunities.
Develop partnerships within the local community. This includes regular communication with local organizations.
Experience Requirements:
At least 5 years in as a news manager
Over 10 years working in a news operation
Prior work with on-line and social media platforms
Medium to large market producing or reporting experience is a plus
Degree in broadcast journalism preferred
Please send cover letter, resume, news philosophy and DVD to:
Louis A. Gattozzi
Vice-President and General Manager
WROC-TV
201 Humboldt Street
Rochester NY 14610
e-mail: lgattozzi@wroctv.com
WROC/WUHF-TV IS AN EQUAL OPPORTUNITY EMPLOYER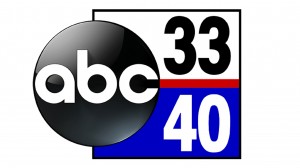 Assistant News Director, ABC 33/40 (WBMA-TV) Birmingham, AL:
College Degree in Journalism, Mass Communications, or equivalent preferred.
Minimum 3 years exp. in news management preferred.
Send resume to:
Jean Ziegert
Dir. of HR
Alabama's ABC 33/40
800 Concourse Parkway #200
Birmingham, AL  35244.
E-mail jeanz@abc3340.com or fax 205-982-3928.
No phone calls please.  EOE.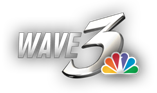 Nightside Executive Producer, WAVE-TV, Louisville, KY:
WAVE 3 News, the NBC affiliate for Louisville, KY, is seeking a Nightside Executive Producer.
Our station has all the tools, a great look, and top-notch talent. We are focused on delivering exclusive, urgent stories that make you smarter, make you laugh or cry, and make the community better. We're looking for an EP who can guide reporters and producers toward this goal through better writing, graphics, showcasing, and storytelling. The Nightside EP will also fill in occasionally in other management roles or as a newscast producer.
Applicants should have a four year degree, and at least 5 years experience producing newscasts. Some supervisory experience in preferred.
Send cover letter and resume to:
Bill Shory
News Director
WAVE 3 News
725 S. Floyd Street
Louisville KY 40203
Or email to bshory@wave3.com
EOE-M/F/D/V

Executive Producer, KCRG-TV, Cedar Rapids, IA:
Job Description: KCRG TV9 is looking for an executive producer with an emphasis in envisioning and executing special projects. As a newsroom leader, this person must demonstrate strong news judgment, be able to develop creative story ideas and work with producers and reporters to execute those plans.
This position will lead innovation in the newsroom, both within the storytelling of newscasts and building audiences with special projects. This would include coaching of producers and reporters to meet those needs. The position also coordinates with the News Director and News Operations Manager in forming and executing the newsroom vision for all KCRG TV9 products.
Requirements:
-4 year degree in Journalism, Communications or related field
-At least 3 yrs experience in news producing, experience with newsroom management preferred
-Demonstrate strong news judgment
-Be able to coordinate large projects
-Have an interest in finding different ways to tell stories on TV and online
Job Duties:
-Assist News Director and News Operations Manager in day-to-day production of TV news products
-Fill-in on assignment desk and producing newscasts as needed
-Coach Producers/Reporters on daily story-telling in newscasts
-Lead planning and execution of newsroom projects, special productions, and live newscasts
-Coordinate social media and online efforts on-air with digital team
-Other duties as assigned
Please apply at http://www.thegazettecompany.com/application/ or send a resume and cover letter to the address listed below:
KCRG – HR
PO Box 511
500 Third Ave SE
Cedar Rapids, IA 52406
Or E-mail: hr@thegazettecompany.com
Pre-Employment drug screen required. EOE
Other News Management Openings:
ASSISTANT NEWS DIRECTOR:
WBNS-TV, Columbus, OH (listed 8/16/13)
WCPO-TV, Cincinnati, OH (listed 9/1/13)
WPBF-TV, W. Palm Beach, FL (listed 8/2/13)
WBMA-TV, Birmingham, AL (listed 9/1/13, see ad above!)
KOAT-TV, Albuquerque, NM (listed 7/20/13)
WDTN-TV, Dayton, OH (new listing this week, see ad above!)
KMTV, Omaha, NE (relisted 9/1/13)
KFVS-TV, Cape Girardeau, MO (listed 8/11/13)
WBND/WCWW-TV, South Bend, IN (relisted 7/5/13)
WBTW-TV, Myrtle Beach, SC (News Content Mgr., revised 8/11/13)
WFXG-TV, Augusta, GA (listed 9/1/13)
EXECUTIVE NEWS PRODUCER:
News 12 New Jersey, Edison, NY (Morning EP, listed 7/5/13)
KCBS-TV, Los Angeles, CA (EP of Sports, listed 8/11/13)
KRON-TV, San Francisco, CA (2 openings, AM & Dayside, listing revised 9/1/13)
KTVU-TV, Oakland/San Francisco, CA (Special Projects EP, listed 8/11/13)
WSB-TV, Atlanta, GA (Senior EP, listed 7/5/13)
KRIV-TV, Houston, TX (AM & PM openings, relisted 9/1/13)
KCPQ-TV, Seattle, WA (relisted 7/20/13)
WFTS-TV, Tampa, FL (Dayside EP, relisted 7/20/13)
WFTV, Orlando, FL (AM EP, listed 8/2/13)
WRAL-TV, Raleigh, NC (listed 7/26/13)
WBAL-TV, Baltimore, MD (Nightside EP, listed 7/13/13)
KUSI-TV, San Diego, CA (relisted 9/1/13)
KSHB-TV, Kansas City, MO (listed 8/11/13)
WDJT-TV, Milwaukee, WI (AM EP, listed 7/5/13)
KOAT-TV, Albuquerque, NM (AM EP, relisted 7/20/13)
WAVE-TV, Louisville, KY (PM EP, listed 9/1/13, see ad above!)
WHBQ-TV, Memphis, TN (relisted 6/7/13)
WLNE-TV, Providence, RI (listed 8//16/13)
KCRG-TV, Cedar Rapids, IA (listed 9/1/13, see ad above!)
NEWS OPERATIONS MANAGER:
KCBS-TV, Los Angeles, CA (listed 8/11/13)
MANAGING EDITOR:
KTVU-TV, Oakland/San Francisco, CA (listed 7/26/13)
WTNH-TV, Hartford/New Haven, CT (listed 8/23/13)
WCPO-TV, Cincinnati, OH (listed 9/1/13)
Situations Wanted:
We offer a free situations wanted ad to news managers who are out of work and looking for a new opportunity. If you'd like to state your case to a well targeted audience, email me an item (max. 150 words). You may include a link to a website, an email address, and a photo. You must include your name. I'll run it for one week. I don't represent or endorse those listed, but merely trying to help.
Names in the News…and other stuff:
Old friend JOHN LANSING is retiring as President of Scripps Networks, a job he's held for the past nine years. John began his career as a news photographer (if memory serves, in Paducah). He later worked as a photographer in Louisville, and took his first ND job in Kalamazoo. He later was an ND in Chicago, Minneapolis, and (for one month) in St. Louis. He was a station manager in Detroit and a GM for Scripps in Cleveland before becoming Senior VP of the Broadcast Division, a job he held until moving to the Scripps Network position. You can read more by clicking here.
CHRIS MANSON has joined Sinclair Broadcasting as Corporate News Director for the company's Chesapeake stations. Chris most recently was ND at KSEE-TV in Fresno before Nexstar bought the station, and consolidated the newsroom with its KGPE-TV there, leaving Chris out of a job. He's a former Corporate ND for Nexstar and also was an ND in Peoria.
JOHN PILIOS's retirement as ND of KGET-TV in Bakersfield began last Wednesday. We told you in July that John was retiring and would be replaced by MIKE TRIHEY. The station paid tribute to John in this story from the station's website.
Finally, you might be interested in this Washington Post article about Sinclair Broadcasting's expansion and the company's plan to launch a national channel.
Our Full List of ND Openings:
Here is my list of stations with open ND jobs, as of Saturday, September 7, 2013.
If you know of any additions/deletions/updates, please email me at: rick@rickgevers.com
KWHY-TV 1201 West 5th St., # T-900 Los Angeles CA 90017 *
WTTG-TV 5151 Wisconsin Avenue Washington DC 20016
KPHO-TV 4016 N. Black Canyon Hwy. Phoenix AZ 85017
KCTV 4500 Shawnee Mission Pkwy. Fairway, KS 66205
KVDA-TV 6234 San Pedro San Antonio TX 78216
WXMI-TV 3117 Plaza Dr. NE Grand Rapids MI 49525
WHP-TV 3300 North 6th Street Harrisburg PA 17110
WHAS-TV 520 W. Chestnut St. Louisville KY 40203
KSNW-TV 833 N. Main Wichita, KS 67203
WEYI-TV 2225 W. Willard Road Clio MI 48420
WSET-TV 2320 Langhorne Rd. Lynchburg VA 24501
WHEC-TV 191 East Ave. Rochester NY 14604
WROC-TV 201 Humboldt Street Rochester NY 14610 (see ad above!)
WAAY-TV 1000 Monte Sano Boulevard Huntsville AL 35801
KOAA-TV 530 Communications Circle Colorado Springs CO 80905
KYTX-TV 2211 ESE Loop 323 Tyler TX 75701
WEEK/WHOI-TV 2907 Springfield Rd. Peoria IL 61611
KMID-TV 3200 LaForce Blvd. Midland TX 79711
WTWO-TV PO Box 9268 Terre Haute IN 47808
WTOV-TV 9 Red Donley Plaza Steubenville OH 43952
WUTR/WFXV/WPNY 5956 Smith Hill Rd. Utica NY 13502 (see ad above!)
WETM-TV 101 E. Water St. Elmira NY 14901 (see ad above!)
WLIO-TV 1424 Rice Ave. Lima OH 45805
KVEO-TV 394 N. Expressway Brownsville TX 78521
* Spanish language station