Thursday, September 11, 2014 UPDATE #2:
Veteran newsman LARRY PERRET is on the move.
It was announced this morning that he's headed to Meredith's WGCL-TV in Atlanta as that station's next News Director. He's been the ND for Meredith sister-station KCTV in Kansas City since last October.
Larry's background is extensive, and includes time as a news director for two stations in Los Angeles and Salt Lake City. He has worked for five stations in Los Angeles, as well as in Chicago, Boston, San Francisco, Denver, Greensboro, NC, and Colorado Springs. He also worked as a consultant for Magid.
His Linkedin page has the full story.
In Atlanta, he replaces LANE MICHAELSEN who left this CBS affiliate in July and is now a Group News Director for Sinclair Broadcasting.
As always, we'll have a full report later this week.
**** ***** ****
Thursday, September 11, 2014 UPDATE:
We have TWO major market news director departures to share with you.
In Phoenix, KTVK-TV News Director CAMERYN BECK is leaving to become a Senior Director of News Strategy for Scripps. She's been ND at KTVK for about 18 months, and spent five years before that as ND for CBS's KOVR-TV in Sacramento. She also worked for KCRA-TV in Sacramento.
In Charlotte, GEOFF ROTH, ND for FOX's WJZY/WMYT-TV, is returning to his old station in Houston, KRIV-TV, as Managing Editor. Geoff started the news operation in Charlotte when FOX bought the station. He tells me has family remained in Houston. Geoff's a former ND in Salt Lake City, San Diego, Ft. Myers, for two stations in Fresno, and spent a year or so on the faculty at Hofstra. He's also worked for CNN, and in Washington, DC, Pittsburgh, Denver, Miami, Jacksonville, FL, and Richmond.
More on these changes in our full report later this week.
**** ***** ****
Greetings:
TWO newly named News Directors top this week's report, with just ONE new opening.
Our list of open ND jobs stands at 26.
We have SIX ads for a variety of positions around the country.  And there are THREE  obituaries for a former big market GM, St. Louis news manager turned radio newsman, and for the father of a longtime Iowa ND and past RTDNA chair.
And in Names in the News, TWO new large market EPs.
Finally, I enjoyed seeing old friends and making news ones at this year's just-concluded RTDNA convention in Nashville.  And I was sorry to miss a few who were there.
Executive Director MIKE CAVENDER told me attendance was comparable to two years ago, but less than last year's Anaheim convention which also included NAHJ.  That group is set to join RTDNA and SPJ at next year's gathering in Orlando.
KATHY WALKER, news director for Denver's KOA-AM, was choses as chair-elect of RTDNA at the convention.  Here's a complete list of election results (note how many top officers are from radio or other non-TV backgrounds.)
Friday night at the convention, a number of people who'd been involved with (then) RTNDA in the 80's and 90's gathered for dinner at a nearby establishment.  Those of our, uh, more senior readers will see some familiar faces.
The rest of this week's news is below.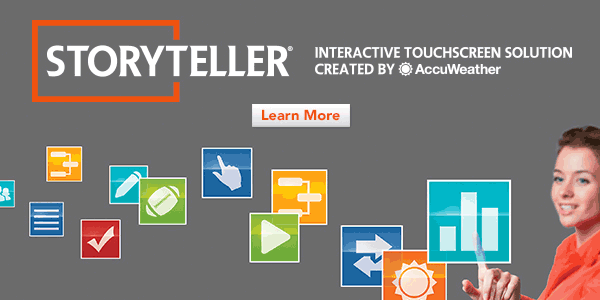 New News Director Openings:
WMBD/WYZZ-TV, Peoria, IL…after 6 1/2 years here, RICK MOLL is leaving to become ND for WSLS-TV in Roanoke, VA.  Nexstar owns WMBD, a CBS affiliate, and operates WYZZ, a FOX station, for another owner.  More on that and Rick's background below.
Newly Named News Directors:
KTRK-TV, Houston, TX…we told you earlier this week that WENDY GRANATO had been promoted to ND for this ABC o-and-o. A 12 year veteran of KTRK, she most recently worked as EP of Special Projects. GM HENRY FLORSHEIM sent this note to the staff. Wendy started on air in Lafayette, LA, and then moved to Houston to work for KNWS-TV, a now defunct 24 hour news channel. She later became ND there. She replaces DAVE STRICKLAND who resigned in late July after 14 years as ND, saying he wanted to spend more time with family. As we noted in our UPDATE on Tuesday, Wendy becomes the third consecutive Houston ND to be promoted from within the station.
WSLS-TV, Roanoke, VA…we told you above that RICK MOLL was leaving Peoria to become the next ND for this Media General owned NBC affiliate. Rick spent 6 1/2 years in Peoria, was an ND in Columbus, GA, Ft. Wayne, IN, and Wausaw, WI, before that. He began his career as a sports anchor/reporter, working in McAllen, TX. Rick later switched to news and worked in Madison, WI, Cincinnati, and Nashville. At WSLS, he replaces MELISSA (PREAS) STACY who left in July to become the Assistant ND for sister-Media-General station WFLA-TV in Tampa.
Paid Help Wanted Ads:

Assignment Manager, Central Florida News 13, Orlando, FL:
You have probably visited Orlando, how about working here full-time?
News 13 is looking for a new Assignment Manager.
We're a 24-hour local news channel serving Central Florida.
We're owned by Bright House Networks, the dominant cable company in the area.
We're an hour from the ocean and 90 minutes from the Gulf of Mexico.
You'll supervise a team of 5 assignment and planning editors. You'll work with the news staff on building great content to share on our TV channel, as well as our web and mobile screens. Breaking news is a big deal for us, but so is coverage of key stories across the nine counties we call home.
For more specifics on duties and to apply, you have to click here.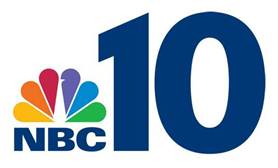 News Operations Manager, WCAU-TV, Philadelphia, PA:
WCAU the NBC O&O in Philadelphia is looking for the News Operations Manager of the future.
A technical guru with eyes piercing into tomorrow to gain a competitive advantage today. We need a critical and creative thinker to join the NBC10 team designing and constructing the most technologically advanced newsroom ever built. This is a triple-threat position working in news, production and engineering.
Duties will include but are not limited to: special events logistical planning, lead on digital gathering and production, oversee news bureaus, photography supervision, capital budget, disaster recovery, master newsroom computer system and SkyForce10.
Try your luck by applying here: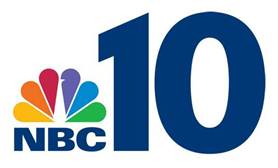 Assignment Content Manager, WCAU-TV, Philadelphia, PA:
The time is now for the nerve center of the newsroom to evolve.
WCAU-TV in Philadelphia is ready to acquire, trade or draft the next generation of Assignment Managers. The content manager works with assignment editors, web editors, and producers. You'll make sure we are covering the stories that our mission demands, and more importantly, not wasting time covering stories that don't meet our expectation level.
You'll work with producers to build our coverage on TV and take the lead to ensure content synergy between TV, nbc10.com and social media. You will take a lead on breaking news; getting the chopper launched, getting crews to the scene, and figuring out which technology will be needed to cover the story live. You'll be looking ahead to plan coverage for major events.
This is an exciting position that doesn't exist now, so we need a self-starter with a vision to make it their own.
WCAU, NBC10 is the fastest growing news operation in Philadelphia with an expectation level to reach the top.
Only apply if you have a pioneering spirit, excels under pressure, are motivated by competition and are crazy about local news.

Morning Executive Producer, KATU-TV, Portland, OR:
KATU seeks a dynamic newsroom leader to help create and execute the most innovative newscast in the Portland, Oregon market.
The ideal candidate has a passion for morning news, an award-winning background in local television news production, and a vision for how to showcase the morning team in new, exciting ways every day. Oh yeah, and the ideal candidate is a social media rock star who really knows how to incorporate digital content into our daily coverage.
Duties include providing input and constructive oversight for newscast producers on story selection and presentation, reviewing reporter scripts for creativity and accuracy, and coaching the team on strategic initiatives including programming to the target audience, managing meters, weather storytelling and creating more organic anchor "moments."
Candidates must also demonstrate strong news judgment and the ability to coordinating an aggressive response to breaking news and weather.
News Director Tiffani Lupenski will make the hire. But to get her attention, you first need to apply online by clicking here!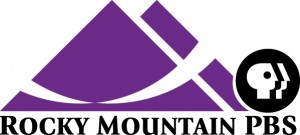 Dir. of Digital Communications and Marketing, Rocky Mountain PBS, Denver, CO:
One of the nation's largest and most cutting-edge public media companies is seeking a digital native to lead its evolving Digital Communications and Marketing team. Based in Denver, where urban sophistication meets outdoor adventure, Rocky Mountain Public Broadcasting serves the Rocky Mountain region as a PBS and NPR affiliate with an expanding portfolio of digital assets, including applications, multiple websites, a robust social media presence, myriad brands such as Rocky Mountain PBS I-News, KUVO Jazz Radio and more.
We are seeking an experienced leader to execute a multi-platform vision based on fully leveraging all aspects of the organization's brand. In addition to leading a team of innovative, cutting-edge content creators, this person will be responsible for strategically leading the daily operation of Rocky Mountain PBS' marketing and branding efforts.
This is your chance to break into the unparalleled Denver media market and make a real difference for the entire Colorado community. If you're an entrepreneur at heart, enjoy dreaming up new approaches to audience engagement, and the ability to measure and report progress, this may be your next career step.
Visit this website to learn more and apply!

Executive Producer, WCTI-TV, Greenville/New Bern, NC:
WCTI-TV and FOX Eastern Carolina are looking for an Executive Producer to help manage a dynamic newsroom on the picturesque North Carolina coast (Greenville, New Bern and Jacksonville). This is a great opportunity to earn your management stripes while working just 30 minutes from the Crystal Coast's beautiful beaches and hours from the Outer Banks.
You will work closely with the News Director and Assistant News Director in running all aspects of the News Department. Duties include: the day to day supervision of all news staff, training and coaching our producing staff and managing the content of our daily newscasts.
Our EP is instrumental in helping to build and execute our annual strategic plan across our broadcast, online and mobile platforms. Our key images are "Alerting You to Severe Weather Danger" and "Getting the Facts Right." During breaking news and severe weather, the EP takes over producing responsibilities in the control room.
The right person will be an energetic leader with good motivational skills. Qualified candidates must be savvy with web posting and social media. Preference will be given to candidates who have at least three years of producing experience.
Send resume via email to: snichols@wcti12.com
or via mail to:
Scott Nichols
News Director
WCTI-TV and Fox Eastern Carolina
225 Glenburnie Drive
New Bern, NC 28560
Bonten Media is an Equal Opportunity Employer.
ASSISTANT NEWS DIRECTOR:
KPRC-TV, Houston, TX (listed 7/27/14)
KPHO-TV, Phoenix, AZ (relisted 8/23/14)
WBIR-TV, Knoxville, TN (listed 8/3/14)
KRCR/KCVU-TV, Redding, CA (listed 7/6/14)
WCJB-TV, Gainesville, FL (relisted 7/13/14)
EXECUTIVE NEWS PRODUCER:
WFLD-TV, Chicago, IL (AM EP, relisted 8/3/14)
WCAU-TV, Philadelphia, PA (lsited 8/31/14)
WWSI-TV, Philadelphia, PA (listed 8/31/14) *
KPHO-TV, Phoenix, AZ (AM EP, relisted 8/23/14)
KOVR-TV, Sacramento, CA (PM EP, listed 8/23/14)
KXTV, Sacramento, CA (PM EP, listed 8/31/14)
KATU-TV, Portland, OR (AM EP, relisted 8/31/14, see ad above!)
WDAF-TV, Kansas City, MO (PM EP, relisted 8/31/14)
WTMJ-TV, Milwaukee, WI (2 positions, EP & Spec. Projects, listed 7/13/14)
KOKH-TV, Oklahoma City, OK (PM EP, listed 8/3/14)
WGHP-TV, Greensboro/High Point, NC (Dayside EP, relisted 8/23/14)
WJAR-TV, Providence, RI (relisted 8/31/14)
WDTN-TV, Dayton, OH (Nightside EP, relisted 8/3/14)
WBAY-TV, Green Bay, WI (listed 8/31/14)
KOLD-TV, Tucson, AZ (Nightside EP, listed 7/20/14)
KMTV, Omaha, NE (new listing this week)
WCYB-TV, Tri-Cities, TN (listed 7/27/14)
WCTI-TV, Greenville/New Bern, NC (listed 8/31/14, see ad above!)
KTVA-TV, Anchorage, AK (relisted 7/13/14)
KTXS-TV, Abilene, TX (listed 7/6/14)
ASSIGNMENT MANAGER:
WCAU-TV, Philadelphia, PA: (listed 8/31/14, see ad above!)
Central Florida News 13, Orlando, FL (new listing this week, see ad above!)
MANAGING EDITOR:
KIRO-TV, Seattle, WA (listed 8/3/14)
WCPO-TV, Cincinnati, OH (relisted 8/17/14)
WINK-TV, Ft. Myers, FL (listed 7/20/14)
NEWS OPERATIONS MANAGER:
WCAU-TV, Philadelphia, PA: (listed 8/31/14, see ad above!)
WAVE-TV, Louisville, KY (relisted 7/20/14)
* Spanish language station
Obituaries:
HANK YAGGI, who served as GM for stations in Washington, DC, and Hartford, died August 31 at the age of 71. He suffered from Alzheimer's. This obituary has more information.
JOHN O'CONNOR, who worked for two St. Louis TV stations and spent 10 years at powerhouse radio station KMOX, died of a heart attack August 29th.
GLEN BUSIEK, father of longtime Des Moines News Director DAVE BUSIEK, died in late August. In addition to Dave, he's survived by another son and a daughter. More in this obituary. Dave's been at KCCI since 1979, and served as RTDNA chair from 2001-2003. Your kind note would reach him at: dbusiek@kcci.com
Situations Wanted:
We offer a free situations wanted ad to news managers who are looking for a new opportunity. If you'd like to state your case to a well targeted audience, email me an item (max. 150 words). You may include a link to a website, an email address, and a photo. You must include your name. I'll run it for one week. I don't represent or endorse those listed, but merely trying to help.
Names in the News…and other things:
One time Yakima, WA, (KNDO-TV) News Director BRIAN van KLEEF is moving from one Seattle station to another. He's leaving KING-TV to become the morning EP for Fox affiliate KCPQ-TV. He's also worked in Portland, OR, and Spokane, WA, as well as an earlier period at KCPQ.
MediaMoves reports that ROBERTO PONS is leaving Univision network news to become the Executive Producer for WLTV in Miami, the Univision station there. He's a former ND for WSNS-TV in Chicago.
Longtime KTRK-TV Assistant ND DON KOBOS is retiring. More in this blog post. Don began his career as a reporter, eventually making his way to Houston. He became Assistant ND in 2000. Wish him well via email: don.kobos@abc.com
And one-time Akron, OH, (WAKR-TV) news director LARRY STATES is retiring. He's spent more than 30 years working in Akron media and served as news director when WAKR-TV aired a newscast in the 90's. ED ESPOSITO, who's the VP of station owner Rubber City Radio Group, told the staff that: Larry has been and remains one of the truest of professionals and one of the most trusted voices on the dial.
Our Full List of ND Openings:
If you know of any additions/deletions/updates, please email me at: rick@rickgevers.com
Here is my list of stations with open ND jobs, as of Sunday, September 7, 2014.
WPIX-TV 220 E. 42nd Street New York NY 10017
KWHY-TV 1201 West 5th St., # T-900 Los Angeles CA 90017 *
New England Cable News, 160 Wells Avenue Newton MA 02459
WFDC-TV 101 Constitution Ave. NW Washington DC 20001 *
WGCL-TV 425 14th St NW, Atlanta GA 30318
WXIA-TV One Monroe Place Atlanta GA 30324
KCEC-TV 777 Grant St. #110 Denver CO 80203 *
KDVR/KWGN-TV 100 Speer Blvd. Denver CO 80203
KMGH-TV 123 Speer Blvd. Denver CO 80203
WCNC-TV 1001 Wood Ridge Center Dr. Charlotte NC 28217
KEYE-TV 10700 Metric Blvd. Austin TX 78758
WBMA/WCFT/WJSU-TV 800 Concourse Parkway, # 200, Birmingham, AL 35244
WTLV/WJXX-TV, 1070 E. Adams St. Jacksonville FL 32202
WIVB-TV 2077 Elmwood Ave. Buffalo NY 14207
WEAR-TV 4990 Mobile Highway Pensacola 32506
KVEO-TV 394 N. Expressway Brownsville TX 78521
WBTW-TV 101 McDonald Court Myrtle Beach, SC 29588
KVRR-TV 4015 9th Ave S Fargo ND 58103
WMBD/WYZZ-TV 3131 N. University Peoria, IL 61604
KLFY-TV 1808 Eraste Landry Rd. Lafayette LA 70506
WICU/WSEE 3514 State St. Erie PA 16508
KTAB/KRBC-TV 4510 S. 14th St. Abiliene, TX 79605
KLDO/KXOF-TV 226 Bob Bullock Loop Laredo TX 78040
WKTV 5936 Smith Hill Road Utica NY 13502
WBUP/WBKP-TV 1705 Ash Street Ishpeming MI 49849
KAVU-TV 3808 N. Navarro Victoria, TX 77901
* Spanish language station