Tuesday, April 18, 2017 UPDATE:
Greetings:
Once again, we have two items for you this afternoon.
First, WNCN-TV, the Nexstar owned CBS affiliate in Raleigh, has named ED TRAUSCHKE as its next news director. Ed's been the interim ND there since ANDREA PARQUET-TAYLOR left to become ND for KTVT-TV in Dallas.
Ed's no stranger to Raleigh: he was the Managing Editor for WRAL-TV for 2+ years in the late 90s. Ed most recently was the ND for KOTV in Tulsa. He's also been an ND in Orlando and Little Rock, and began his career as a reporter.
Also, veteran Poynter faculty member AL TOMPKINS is one of two finalists for the job of Chair of the School of Journalism and Broadcasting at Western Kentucky University. That's Al's alma mater. The other finalist is TIM POLLARD, chair of the department of telecommunications at Ball State University.
More details about the job and the search are yours by clicking here, although Al tells me the position is Chair of the Department, not Dean, as the article says.
As always, more details on both these stories in our full newsletter later this week.
regards,
Rick Gevers
**** ***** *****
Greetings:
It's a busy week, with FOUR new ND openings, THREE newly named news directors, and lots of other interesting news. Those changes leave our count of ND openings at 21.
TWO of those news director openings are featured among our FOUR Paid Help Wanted Ads.
There's lot of items in Names in the News. Included are several new jobs for veteran news managers, and links to several articles I found of interest, covering such topics as the possible decline in the use of news helicopters, details about the role a one-time local news producer played in the rise of ratings for a late night show, and a major market news director comes to the defense of BILL O'REILLY. And we also have an unusual request.
We also have TWO obituaries…one of a longtime NBC employee, and the other of a newsman whose career spanned NBC News, sports jobs in markets small and large, and a long run as an Assistant News Director in Kansas City.
If you're going to NAB next week, I hope to see you there.
Until then, read on!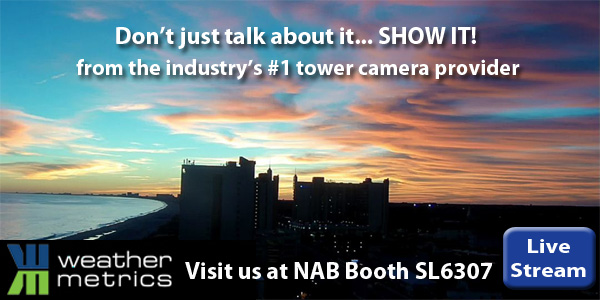 New News Director Openings:
WDAF-TV, Kansas City, MO…we told you Friday that TRACY BROGDEN-MILLER is ascending to the General Manager's role for this Tribune Media owned FOX Affiliate. She's been the ND here for 3+ years. She's also been an ND for another Kansas City station, worked as a consultant, and held a variety of news management jobs. She'll replace CHERYL McDONALD who's worked here for 33 years, the last 14+ as GM.
It wasn't all good news this week at WDAF, though, as longtime Assistant News Director GEORGE MILLS died. Details in our obituary section below.
KVUE-TV, Austin, TX…MIKE REDDING is leaving this Tegna owned ABC affiliate after just nine months as news director. This story suggests he's taking another job within Tegna. I'm been told he has family reason to return to the East Coast. He had been the ND for the Tegna station in Portland, ME, for almost four years. Mike began his career as a reporter, working in Springfield, MO, and Charlotte before moving into management in Roanoke and Greensboro, NC.
KTVA-TV, Anchorage, AL…this Denali Media Holdings owned CBS affiliate is looking for a new ND to replace BERT RUDMAN. Bert tells me he resigned to take care of his late mother's estate, but will have an announcement soon about his next move. He'd been the ND here for four years. Bert began his career on air as an anchor/and reporter before moving to behind the camera, first as a producer for WSB-TV in Atlanta, and then for several networks. More on that here. You can learn more about this opportunity in the Paid Help Wanted Ad below.
KRTV, Great Falls, MT…this CBS affiliate is advertising for a new news director. It's owned by Cordillera Communications.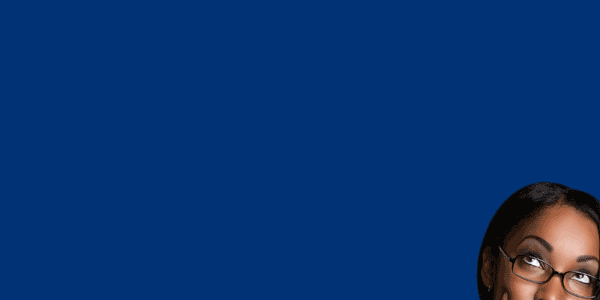 Newly Named News Directors:
KTVU-TV, San Francisco/Oakland, CA…we also told you on Friday that AMBER EIKEL has been promoted to news director. KTVU is a FOX o-and-o, but was owned by Cox when Amber first joined the station as Managing Editor from then-sister COX station KIRO-TV in Seattle, where she was the EP. That was in 2013: Amber later became the Assistant ND. She replaces DANA McDANIEL (HAHN) who left the station in February to deal with family matters.
KYTX-TV, Tyler, TX…congratulations to VICKI BRADLEY who moves within Tegna to become the ND for this CBS affiliate. It's Vicki's first ND job. She's spent the last two years as the EP and then the Assistant ND for Tegna's WFMY-TV in Greensboro, NC. Vicki's also worked for the Weather Channel, for another station in the Greensboro/High Point market, and in Wilmington, NC. In Tyler, she replaces JENNIFER DODD-TAYLOR who left the station late last year.
WGFL-TV, Gainesville, FL…ANDY PARAS is the new news director for this Sinclair Broadcasting operated CBS affiliate that's owned by New Age Media. Andy most recently was the Content Manager for WCIV-TV in Charleston, SC. That was his first TV job: he began as a reporter and later became Social Media Editor for the Charleston newspaper. He replaces ANDREA CLENNEY who left earlier this year after about eight months as ND.
Paid Help Wanted Ads:

News Director, KTVA-TV, Anchorage, AL:
KTVA-TV, the CBS affiliate in Anchorage, Alaska is seeking a dynamic news director to lead a team of experience broadcast and digital journalists. The ideal candidate has a vision for optimizing content across digital platforms, and driving viewers to our morning and evening broadcasts.
We're looking for an experienced news manager to implement strategies to set our newscasts apart through dynamic storytelling, enterprise journalist and effective promotion. The preferred candidate inspires constant innovation, fosters buy in from staff on the station's brand, and enforces consistency of newsroom performance with a commitment to increase viewership.
KTVA offers a large market look and feel with the quality of life of a small market. We are owned and operated by Alaska's largest telecom provider, with remote capability unsurpassed anywhere in the country, allowing us to cover the largest geographic area in America.
Job Duties:
Manage all aspects of KTVA's broadcast and digital news operations.
Recruit, train and coach a superior news staff, providing consistent feedback.
Set news department budget with GM, and manage efficiently.
Work closely with Promotions Department to establish and ensure brand consistency
Minimum Qualifications:
Bachelor's degree in broadcast journalism, communications or related field preferred. A combination of relevant work experience and/or education sufficient to perform the duties may be substituted for the degree on a year-for-year basis.
7 years' experience at a media organization in a leadership role such as a News Director, Assistant News Director or similar, including five years in a managerial role with proven experience building and leading strong teams.
Click here to apply and learn more.

Senior Producer, Morning News, KRIV-TV, Houston, TX:
Fox 26 KRIV, the Fox O&O in Houston, TX is seeking a Senior Producer to join our morning news team. This candidate will be responsible for oversight of the daily production of multiple newscasts. Key responsibilities and duties include, the final product on all news and information platforms being used during the assigned work shift. Make editorial decisions and/or changes in the control room while the newscast is on the air. Supervise and oversee the associate producers assigned to the shift. Assign writing ideas to Associate Producers. Edit Associate Producer scripts and provide feedback. Attend and participate in department meetings. Provide suggestions for news related stories and participate in post-production critiques. Thorough knowledge of social media and how to manage social media engagement. Must possess a superior command of grammar and broadcast news-writing style. Must have exceptional editorial judgment; strong writing, copy editing, and video editing skills. Must be innovative, finding new ways to present information in a creative and compelling manner. Must be able to work under pressure and strict deadlines. Ideal candidate must be able to use newsroom computer systems, including AVID iNews and AVID search, video editing and graphics programs. Must be able to solve problems and make decisions. Must be flexible and able to handle pressure and meet deadlines.
Bachelor's degree in Journalism or related field required. Minimum of 5 years' experience producing on a local or national news broadcast, management experience preferred.
To apply, click here:
NO PHONE CALLS PLEASE. EOE/M/F/Veteran/Disabled

Digital Executive Producer, WJXT-TV, Jacksonville, FL:
WJXT-TV in Jacksonville, FL is looking for a Digital Executive Producer to lead our digital platforms and coordinate coverage of stories on-air and on-line. We need an experienced media veteran to help manage digital producers and newsroom staff. We are looking for a strategic thinker who can identify digital and social trends. The Digital EP must be able to take charge, is calm under pressure and has experience with breaking news. You will also help create and coordinate digital content for daily stories, sweeps and other projects. The Digital EP is the main contact with other departments when it comes to supporting digital needs. NOTE: All essential functions of this position are not necessarily described in this posting.
Qualifications:
This is a great opportunity for a digital veteran or for someone with a TV background who understands the evolving role of digital in a newsroom. Prior EP experience is a plus. Prefer at least three years of experience. You will be on-call as needed. Expect to work long hours, weekends and holidays as needed.
Prefer college degree in journalism or communications.
Email resume and link to the WJXT-TV News Director: kbonfield@wjxt.com
No phone calls.

News Director, WDJT-TV, Milwaukee, WI:
CBS-58 seeks a News Director to lead our newsroom as we innovate and grow. We have a commitment to storytelling and digging deeper on local content at a time when viewers depend on our content on-air and online more than ever. We seek a dynamic team leader who is comfortable in a fast-paced environment, who brings excellent judgment and assures high ethical standards and practices, and who has demonstrated success in driving coverage of breaking news and severe weather. Must be a driven individual able to plan strategically, manage and nurture people, handle hiring, contracts and budgets. Our managers work as a team in a collaborative environment. You should be passionate about social media and skilled in using it to complement our broadcast and digital offerings. Candidate needs 7-10 years of professional journalism experience with at least 5 years in a progressive management capacity.
Weigel Broadcasting Co. maintains an Equal Employment Opportunity Policy for all applicants and employees. We give fair consideration to all qualified persons and afford all our employees opportunities for advancement according to their individual abilities, regardless of race, color, religion, national origin, age or sex, or other protected categories. No opportunities for promotion, transfer or any other benefit of employment will be diminished through discriminatory practices. Employees or prospective employees have the right to notify an appropriate local, state or Federal agency if they believe they have been discriminated against.
Interested? Please click here to submit a Cover Letter, Resume and Portfolio.
Other News Management Openings:
ASSISTANT NEWS DIRECTOR:
WFAA-TV, Dallas, TX (relisted 4/9/17)
KMOV-TV, St. Louis, MO (listed 3/12/17)
WRTV, Indianapolis, IN (listed 4/2/17)
KJRH-TV, Tulsa, OK (relisted 4/9/17)
KEZI-TV, Eugene, OR (relisted 2/26/17)
KSNT-TV, Topeka, KS (listed 3/26/17)
KTUU-TV, Anchorage, AK (relisted 2/19/17)
EXECUTIVE PRODUCER:
KRIV-TV, Houston, TX (Senior AM Producer, new listing this week, see ad above!)
WFLA-TV, Tampa, FL (PM EP, listing revised this week)
KWGN-TV, Denver, CO (PM EP, listed 2/19/17)
WEWS-TV, Cleveland, OH (listed 4/2/17)
KMOV-TV, St. Louis, MO (AM EP, listing revised 4/2/17)
KPTV, Portland, OR (relisted 2/26/17)
WBNS-TV, Columbus, OH (listing revised 3/26/17)
WPTV, West Palm Beach, FL (AM EP, relisted 4/9/17)
KLAS-TV, Las Vegas, NV (AM EP, relisted 3/19/17)
WBRC-TV, Birmingham, AL (listed 3/26/17)
WFMY-TV, Greensboro, NC (PM EP, relisted 2/5/17)
WJXT-TV, Jacksonville, FL (Digital EP, listing modified this week, see ad above!)
WCSC-TV, Charleston, SC (listed 3/12/17)
WPTA-TV, Ft. Wayne, IN (listed 3/12/17)
ASSISTANT CONTENT DIRECTOR:
WTVD-TV, Raleigh/Durham, NC (listed 3/26/17)
Obituaries:
We mentioned above the passing of GEORGE MILLS, the longtime Assistant News Director at WDAF-TV in Kansas City. George was 75 and died of complications from lung cancer. He worked at WDAF for more than 20 years, but began his career in radio in Enid, OK, after graduation from the University of Missouri. He worked in sports in Ft. Wayne and Miami (where we worked together). George then went to NBC News as head of Skycom, the predecessor to NBC News Channel. He later held ND jobs in Montana and Yuma, AZ, before moving to Kansas City. More about his life, family, and memorial plans here.
Another longtime former NBC News employee, TED ELBERT, also died this week. Ted had a variety of jobs at the network, from the Chicago bureau, to head of the Paris and Frankfurt bureaus, to a number of positions domestically. He began his career at CBS before moving to NBC. I recommend that you take a few minutes to enjoy this interesting obituary about an interesting man.
Names in the News:
SANDRA THOMAS is the new Director, News of Mexico and Central America Region for Telemundo. We told you earlier this month that she had stepped down as ND for the company's Dallas station, KXTX-TV, to take this new role.
TRACIE McKINNEY joins WXYZ-TV in Detroit as the Assistant ND. She's held the same job for WTSP-TV in Tampa for the last three years. She's also worked in St. Louis, Norfolk, and Roanoke.
BRADY GIBSON joins Nexstar owned CW affiliate WISH-TV in Indianapolis as morning executive producer. Brady spent 17 years working down the street (literally, in this case) as an executive producer at Scripps' ABC affiliate, WRTV. He's also worked in Evansville. In addition to being happy about his new job, I'm guessing he's happy that his beloved St. Louis Blues have a 3-0 lead in their playoff series against the Minnesota Wild.
Speaking of Indianapolis, the Indianapolis Business Journal takes a look at what it sees as the decline in use of news helicopters.
The New York Times looks at the rise of STEPHEN COLBERT's Late Show and the role played by CHRIS LICHT in that transformation. Chris is a former local news producer who helmed CBS This Morning before moving to Colbert's show.
Longtime newsman STEVE COHEN, currently in his tenth years as ND for KUSI-TV in San Diego, has written an impassioned column supporting his friend and former colleague BILL O'REILLY.
Finally, an unusual request. (I'm asking for a friend as they say.) Does anyone know where I might be able to find the Sept 5, 2005 issue of Broadcasting and Cable magazine? Email me at rick@rickgevers.com
General Manager News and Notes:
In addition to the appointment of TRACY BROGDEN-MILLER to GM for Tribune's WDAF-TV in Kansas City, (covered above) there's also news that JEFFREY GUY has been named GM of Nexstar's WJTV in Jackson, MS.
Our Full List of Open ND Jobs:
Here is my list of stations with open ND jobs, as of Sunday, April 16, 2017.
If you know of any additions/deletions/updates, please email me at: rick@rickgevers.com
KSTS-TV 2349 Bering Dr. San Jose, CA 95131 *
WUSA-TV 4100 Wisconsin Ave NW Washington DC 20016
WNCN-TV 1205 Front St. Raleigh, N.C., 27609
WSMV-TV 5700 Knob Rd, Nashville, TN 37209
WDAF-TV 3030 Summit St. Kansas City MO 64108
WDJT-TV 809 South 60th Street, Milwaukee, WI 53214 (see ad above!)
KVUE-TV 3201 Steck Avenue, Austin, TX 78757
WJAR-TV 23 Kenney Dr, Cranston, RI 02920
WNYT-TV 715 N Pearl St, Albany, NY 12204
KGUN-TV 7280 E Rosewood St, Tucson, AZ 85710
WICS-TV 2680 East Cook St. Springfield, IL 62703
WCBD-TV 210 W Coleman Blvd, Mt Pleasant, SC 29464
WNDU-TV 54516 IN-933, South Bend, IN 46637
WCTI-TV 225 Glenburnie Drive New Bern, NC 28560
KWQC-TV 805 Brady St, Davenport, IA 52803
WVNS-TV 141 Old Cline Road, Ghent, WV 25841
KVAL/KMTR-TV 4575 Blanton Rd, Eugene, OR 97405
KBJR-TV 246 South Lake Ave. Duluth MN 55802
KCBD-TV 5600 Ave. A, Lubbock, TX 79404
KTVA-TV 1001 Northway Drive St. 202. Anchorage, AK (see ad above!)
KRTV P.O. Box 2989, Great Falls, Montana, 59403
* Spanish language station