Greetings:
We're a few hours early this week as I'm in Las Vegas for the BEA and NAB conventions.
RTDNA will hold what's become an annual get-together this week at NAB. It's Tuesday night at 9:00 at the Parasol Down bar at the Wynn Hotel and Casino. RTDNA leaders will be there along with other news types in down for the convention. I'm planning on being there, too.
On to our normal business…we have THREE newly named news directors in this week report, and the ONE new ND opening was created by a promotion to a larger market. That leaves 20 stations with ND openings. ONE of those jobs is among four FOUR paid help wanted ads this week.
We also have obituaries for a news director and anchor turned Congressman, and for a groundbreaking Latina journalist.
In Names in the News, we'll tell you the next step for a former Tegna ND who had to leave his job in Austin, TX, for family reasons. Also, a former ND returns to her former station…but just for one month. The University of Minnesota renames its School of Journalism, and we'll tell you about one station that won EIGHT Headliner Awards.
Have a great week…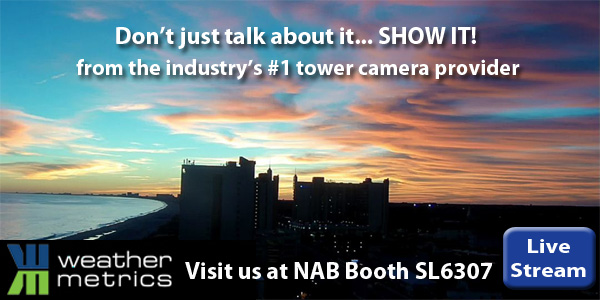 New News Director Openings:
WSAW-TV, Wausau, WI,…congratulations to JESSICA LASZEWSKI who moves up with in Gray TV and is off to WNDU-TV in South Bend, IN, as news director. More on that move below.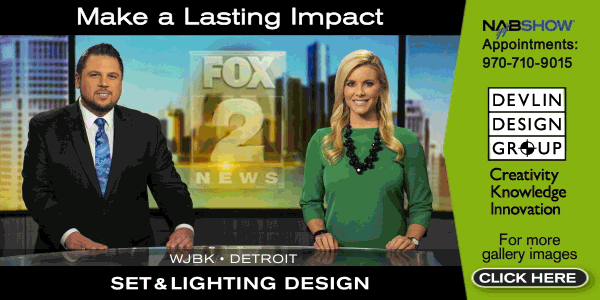 Newly Named News Directors:
WNCN-TV, Raleigh, NC…you know (because we told you on Tuesday) that ED TRAUSCHKE is the new news director for this Nexstar owned CBS affiliate. He's been the interim ND here since ANDREA PARQUET-TAYLOR left to become ND for KTVT-TV in Dallas/Ft. Worth in January. Ed'a been an ND in Tulsa, Little Rock, and Orlando. Earlier in his career Ed worked for WRAL-TV in Raleigh as Managing Editor. He's a former reporter in Orlando.
Spectrum News, San Antonio and Austin…JENNIFER DODD-TAYLOR will oversee the news department for these two cable news operations. She's a former news director for stations in Tyler and Victoria, TX, and worked as the Assistant News Director for KENS-TV in San Antonio. Jennifer replaces MICHAEL PEARSON who left in February after seven years as ND there and 17 years at the operation, where he was the Assistant ND for ten years.
WNDU-TV, South Bend, IN…as mentioned above, JESSICA LASZEWSKI has been promoted to news director for this Gray Television owned NBC affiliate. She's been the ND for Gray's WSAW-TV in Wausaw, WI, for the past three years. The move is Jessica's first job outside of Wisconsin, where she's worked in Madison, Green Bay, and Eau Claire. Jessica replaces C.J. BEUTIEN who is retiring after ten years as ND here. He's a former ND in the Quad Cities, Toledo (where he replaced me at WTOL-TV) and in Evansville. C.J. also worked in Chattanooga on-air.
Paid Help Wanted Ads:

News Director, KTVA-TV, Anchorage, AL:
KTVA-TV, the CBS affiliate in Anchorage, Alaska is seeking a dynamic news director to lead a team of experience broadcast and digital journalists. The ideal candidate has a vision for optimizing content across digital platforms, and driving viewers to our morning and evening broadcasts.
We're looking for an experienced news manager to implement strategies to set our newscasts apart through dynamic storytelling, enterprise journalist and effective promotion. The preferred candidate inspires constant innovation, fosters buy in from staff on the station's brand, and enforces consistency of newsroom performance with a commitment to increase viewership.
KTVA offers a large market look and feel with the quality of life of a small market. We are owned and operated by Alaska's largest telecom provider, with remote capability unsurpassed anywhere in the country, allowing us to cover the largest geographic area in America.
Job Duties:
Manage all aspects of KTVA's broadcast and digital news operations.
Recruit, train and coach a superior news staff, providing consistent feedback.
Set news department budget with GM, and manage efficiently.
Work closely with Promotions Department to establish and ensure brand consistency
Minimum Qualifications:
Bachelor's degree in broadcast journalism, communications or related field preferred. A combination of relevant work experience and/or education sufficient to perform the duties may be substituted for the degree on a year-for-year basis.
7 years' experience at a media organization in a leadership role such as a News Director, Assistant News Director or similar, including five years in a managerial role with proven experience building and leading strong teams.
Click here to apply and learn more.

Senior Producer, Morning News, KRIV-TV, Houston, TX:
Fox 26 KRIV, the Fox O&O in Houston, TX is seeking a Senior Producer to join our morning news team. This candidate will be responsible for oversight of the daily production of multiple newscasts. Key responsibilities and duties include, the final product on all news and information platforms being used during the assigned work shift. Make editorial decisions and/or changes in the control room while the newscast is on the air. Supervise and oversee the associate producers assigned to the shift. Assign writing ideas to Associate Producers. Edit Associate Producer scripts and provide feedback. Attend and participate in department meetings. Provide suggestions for news related stories and participate in post-production critiques. Thorough knowledge of social media and how to manage social media engagement. Must possess a superior command of grammar and broadcast news-writing style. Must have exceptional editorial judgment; strong writing, copy editing, and video editing skills. Must be innovative, finding new ways to present information in a creative and compelling manner. Must be able to work under pressure and strict deadlines. Ideal candidate must be able to use newsroom computer systems, including AVID iNews and AVID search, video editing and graphics programs. Must be able to solve problems and make decisions. Must be flexible and able to handle pressure and meet deadlines.
Bachelor's degree in Journalism or related field required. Minimum of 5 years' experience producing on a local or national news broadcast, management experience preferred.
To apply, click here:
NO PHONE CALLS PLEASE. EOE/M/F/Veteran/Disabled

Digital Executive Producer, WJXT-TV, Jacksonville, FL:
WJXT-TV in Jacksonville, FL is looking for a Digital Executive Producer to lead our digital platforms and coordinate coverage of stories on-air and on-line. We need an experienced media veteran to help manage digital producers and newsroom staff. We are looking for a strategic thinker who can identify digital and social trends. The Digital EP must be able to take charge, is calm under pressure and has experience with breaking news. You will also help create and coordinate digital content for daily stories, sweeps and other projects. The Digital EP is the main contact with other departments when it comes to supporting digital needs. NOTE: All essential functions of this position are not necessarily described in this posting.
Qualifications:
This is a great opportunity for a digital veteran or for someone with a TV background who understands the evolving role of digital in a newsroom. Prior EP experience is a plus. Prefer at least three years of experience. You will be on-call as needed. Expect to work long hours, weekends and holidays as needed.
Prefer college degree in journalism or communications.
Email resume and link to the WJXT-TV News Director: kbonfield@wjxt.com
No phone calls.
Other News Management Openings:
ASSISTANT NEWS DIRECTOR:
KMOV-TV, St. Louis, MO (listed 3/12/17)
WRTV, Indianapolis, IN (listed 4/2/17)
KJRH-TV, Tulsa, OK (relisted 4/9/17)
KEZI-TV, Eugene, OR (relisted 2/26/17)
KSNT-TV, Topeka, KS (listed 3/26/17)
KTUU-TV, Anchorage, AK (relisted this week)
EXECUTIVE PRODUCER:
KRIV-TV, Houston, TX (Senior AM Producer, listed 4/16/17, see ad above!)
WFLA-TV, Tampa, FL (PM EP, listing revised 4/16/17)
KWGN-TV, Denver, CO (PM EP, listed 2/19/17)
WEWS-TV, Cleveland, OH (listed 4/2/17)
KMOV-TV, St. Louis, MO (AM EP, listing revised 4/2/17)
KPTV, Portland, OR (relisted 2/26/17)
WBNS-TV, Columbus, OH (listing revised 3/26/17)
WPTV, West Palm Beach, FL (AM EP, relisted 4/9/17)
KLAS-TV, Las Vegas, NV (AM EP, relisted 3/19/17)
WBRC-TV, Birmingham, AL (listed 3/26/17)
WJXT-TV, Jacksonville, FL (Digital EP, listing modified 4/16/17, see ad above!)
WBRZ-TV, Baton Rouge, LA (PM EP, new listing this week, see ad above!)
WCSC-TV, Charleston, SC (listed 3/12/17)
WPTA-TV, Ft. Wayne, IN (listed 3/12/17)
WTXL-TV, Tallahassee, FL (relisted this week)
ASSISTANT CONTENT DIRECTOR:
WTVD-TV, Raleigh/Durham, NC (listed 3/26/17)
Obituaries:
News Director and Anchor turned Congressman DAWSON MATHIS died this week at the age of 75. Dawson died just a few days after the loss of his son. He left his job as ND/Anchor for WALB-TV in Albany, GA in 1970 for a successful run for Congress, where he served five terms. He left Congress for an unsuccessful run for the U.S. Senate in 1980.
CECILIA ALVEAR died this week of breast cancer at the age of 77. She worked for several Los Angeles stations before joining NBC as its Mexico City bureau chief. Cecilia went on to hold a number of jobs at the network. She also served as President of the National Association of Hispanic Journalists. More details about her life and career in this obituary from the Los Angeles Times.
Names in the News:
We have an update on MIKE REDDING, the former ND for Tegna's KVUE-TV in Austin, TX. We told you last week that he was leaving after just nine months for family reasons. Tegna's has kept him in the company, hiring him at WUSA-TV in Washington. The details of his exact role there are still being finalized. He's also been an ND at the Tegna station in Portland, ME, and has worked in Charlotte and Springfield, MO.
If you missed our UPDATE earlier this week, veteran Poynter faculty member AL TOMPKINS is one of two finalists for the job of director of the School of Journalism and Broadcasting at his alma mater, Western Kentucky University.
One time KPVI-TV (Pocatello, ID) ND and anchor BRENDA BAUMGARTNER STANLEY is returning to the station for the month of May, anchoring to cover a maternity leave.
The University of Minnesota is renaming its journalism school after the Hubbard family, longtime broadcasters based in the Twin Cities. It will now be called the Hubbard School of Journalism and Mass Communication.
Congratulations to Hearst's WCVB-TV which won eight Headliner Awards this week. Here's the news release and the complete list of winners.
General Manager News and Notes:
I'm not aware of any changes this week.
Our Full List of Open ND Jobs:
Here is my list of stations with open ND jobs, as of Sunday, April 23, 2017.
If you know of any additions/deletions/updates, please email me at: rick@rickgevers.com
KSTS-TV 2349 Bering Dr. San Jose, CA 95131 *
WUSA-TV 4100 Wisconsin Ave NW Washington DC 20016
WSMV-TV 5700 Knob Rd, Nashville, TN 37209
WDAF-TV 3030 Summit St. Kansas City MO 64108
WDJT-TV 809 South 60th Street, Milwaukee, WI 53214
KVUE-TV 3201 Steck Avenue, Austin, TX 78757
WJAR-TV 23 Kenney Dr, Cranston, RI 02920
WNYT-TV 715 N Pearl St, Albany, NY 12204
KGUN-TV 7280 E Rosewood St, Tucson, AZ 85710
WICS-TV 2680 East Cook St. Springfield, IL 62703
WCBD-TV 210 W Coleman Blvd, Mt Pleasant, SC 29464
WCTI-TV 225 Glenburnie Drive New Bern, NC 28560
KWQC-TV 805 Brady St, Davenport, IA 52803
WVNS-TV 141 Old Cline Road, Ghent, WV 25841
KVAL/KMTR-TV 4575 Blanton Rd, Eugene, OR 97405
WSAW-TV, 1114 Grand Ave, Wausau, WI 54403
KBJR-TV 246 South Lake Ave. Duluth MN 55802
KCBD-TV 5600 Ave. A, Lubbock, TX 79404
KTVA-TV 1001 Northway Drive St. 202. Anchorage, AK (see ad above!)
KRTV P.O. Box 2989, Great Falls, Montana, 59403