Friday, August 25, 2017 UPDATE #2:
There are two items of note today.
First, a news director change in Minneapolis.
MIKE CAPUTA, who's been news director for CBS's WCCO-TV since January, 2011, has left that o-and-o. He first joined the station in 2002, was named Assistant ND in 2007, and held that job before becoming ND six years ago. He earlier worked at KSTP-TV in Minneapolis, starting as a dispatcher and rising to assignment editor.
His departure marks the second opening at a CBS o & o. The search continues for MARGARET CRONAN's replacement at KYW-TV in Philadelphia.
The second items involves funeral arrangements for WITN-TV (Greenville-Washington, NC) News Director STEPHANIE SHOOP, who died earlier this week. She was just 46 years old.
The complete details are here.
We'll have more in this week's full newsletter.
regards,
Rick Gevers
**** ***** ****
Friday, August 25, 2017 UPDATE:
Funeral plans have been announced for STEPHANIE SHOOP whose passing we reported on below.
Complete details are here.
Our sympathy to Stephanie's family, friends, and co-workers at WITN-TV.
regards,
gevers
Tuesday, August 22, 2017 UPDATE:
For the second time in less than a week, I'm sorry to share news of the passing of a news manager.
STEPHANIE SHOOP, news director of WITN-TV in Greenville/Washington, NC, died earlier this morning at the age of 46. She'd been ND for this Gray TV owned NBC affiliate for almost 16 years, and had worked at the station for close to 20 years.
(Updated 8/23/17…the station hass updated the report with its on-air tribute:)  The station posted this story on its website.
Compounding the tragedy, Stephanie was married to the station's evening anchor, DAVE JORDAN.
Our sympathy to Dave, the rest of their family, the staff at WITN, and everyone who is mourning this loss.
If I have any more details before the full newsletter this weekend, I'll post them here.
regards,
Rick Gevers
**** ***** ****
Greetings:
What we may lack this week in the number of ND changes, we'll try to make up for in other information.
We have just ONE newly named ND this week (and it's a name that's graced these pages many times over the years). And his move created our ONE and only new opening.
Our list of open ND jobs stands at 27.
There was a consolidation for jobs in Springfield, MO, late this week, with as many as three dozen people laid off at KYTV and KSPR-TV there, including KYTV news director SCOTT BRADY. This story from the local newspaper says the stations will simulcast the main newscasts.
We have ONE paid help wanted ad for a morning executive producer opening at a strong station in a very livable city.
And we have a handful of management and senior management moves, including the upcoming retirement of a former ND turned corporate executive.
Read on for details.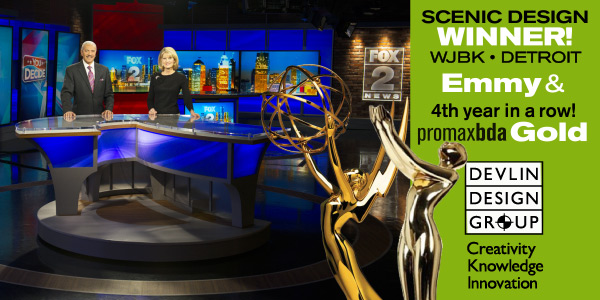 New News Director Opening:
KTSF-TV, San Francisco, CA…this Asian language station is looking for a new news director to replace GEOFF ROTH. More on his next move below.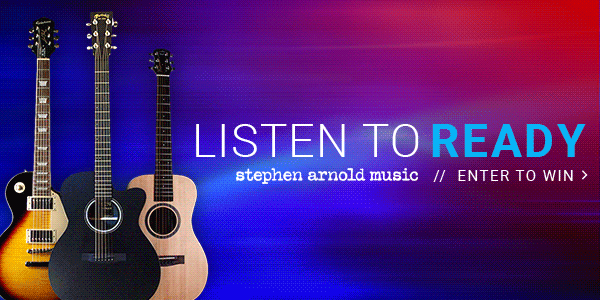 Newly Named News Director: 
KREX-TV, Grand Junction, CO…as noted above, GEOFF ROTH has been named news director for this Nexstar owned CBS affiliate. For the last year, Geoff's been ND for Asian language KTSF-TV in San Francisco. By my count, this is his seventh ND job, plus he's held senior management positions in a number of stations. Full details are here. At KREX, Geoff replaces JORMA DURAN who's been ND and anchor here for almost six years (updated later 8/20/17) and is headed to another Nexstar station, WLNS-TV in Lansing as an anchor.
Paid Help Wanted Ad: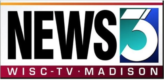 Morning Executive Producer, WISC-TV, Madison, WI:
Lead a team of motivated journalists devoted to serving a television and digital audience each morning. Work for a family-owned company committed to quality journalism. Live in a community constantly voted as one of the best in the country. We have a lot of offer the right candidate at WISC-TV.
Our team is focused on delivering a current, urgent and relevant newscast and serving our market-leading digital audience. As a morning executive producer you'll lead our coverage by developing engaging content to set our news day off right. You'll have the resources to lead and an expectation to win. We are looking for someone that not only can connect with a television audience but inspire and innovate in a digital space.
Attention to detail is critical. Experience managing teams and projects is helpful but we're willing to look at experienced producers ready to take the next career step.
Click here to learn more and to apply.
Other News Management Openings:
ASSISTANT NEWS DIRECTOR:
KOIN-TV, Portland, OR (listed 6/18/17)
WICS-TV, Springfield, IL (relisted 8/6/17)
KEZI-TV, Eugene, OR (relisted 7/2/17)
KPLC-TV, Lake Charles, LA (relisted 7/23/17)
EXECUTIVE PRODUCER:
KGO-TV, San Francisco, CA (listed 7/9/17)
KRIV-TV, Houston, TX (Senior AM Producer, relisted 6/25/17)
WGCL-TV, Atlanta, GA (AM & PM EPs, listed 8/6/17)
WOIO-TV, Cleveland, OH (AM EP, listed 7/2/17)
WTVD-TV, Raleigh/Durham, NC: (Raleigh newsroom mgr., listed 7/23/17)
WMAR-TV, Baltimore, MD (relisted 8/13/17)
WTVF-TV, Nashville, TN (listed 8/13/17)
WBNS-TV, Columbus, OH (AM & PM jobs, listing revised 8/6/17)
WPTV, West Palm Beach, FL (AM EP, relisted 8/13/17)
WIVB-TV, Buffalo, NY (relisted 8/13/17)
WDTN-TV, Dayton, OH (listed 7/2/17)
KWCH-TV, Wichita, KS (AM EP, relisted 7/2/17)
WSLS-TV, Roanoke, VA (relisted 8/13/17)
WISC-TV, Madison, WI (AM EP, new listing this week, see ad above!)
WKOW-TV, Madison, WI (Senior EP, relisted 7/9/17)
WBRZ-TV, Baton Rouge, LA (relisted 7/9/17)
KTTC-TV, Rochester, MN (listed 7/23/17)
Obituaries:
We have a number of obituaries this week.
As we reported earlier this week, Sinclair Broadcasting Group ND CHRIS MANSON died Thursday. While he had been battling cancer, I'm told that was in remission. In fact, he was at work earlier in the week. At this writing, details about funeral arrangements have not been made public. When they are, I'll update them here.
Chris had spent the last four years with Sinclair. He'd also served as a Group VP for Nexstar, an ND for stations in Fresno and Peoria, and he also worked in Wilkes Barre/Scranton, and Salinas, CA. He was an Air Force Veteran, including more than three years as an Intelligence Officer. More on his Linkedin page.
MIKE PURL, a former news director for KFSN-TV in Fresno, died Wednesday of ALS/Lou Gehrig's disease. He was 71. As you'll learn here, he left KFSN in 1977 to join his family's sheet metal business.
Three time GM MEL STEBBINS died Friday at the age of 75 of complications from pulmonary fibrosis. He ran stations in Montgomery, Toledo, and Columbia, SC, then owned by Cosmos Broadcasting (and now Raycom). More details about his career in this obituary. Full disclosure: I worked with Mel when he was the sales manager at WTOL-TV in Toledo, but not when he was GM there.
Finally, MAURICE GUILLERMAN died August 10th at the age of 88. Known to most as "Moe", he spent most of his career at WWL-TV in New Orleans, where he started in sales and rose to station manager. He retired in 1985 after 27 years with the station, which remembers him here.
Names in the News:
KEITH HATTEN makes the short drive down I-65 to become the new Assistant ND for Scripps' WRTV in Indianapolis. He's held the same job for WLFI-TV in Lafayette, and before that worked as a photojournalist and fill-in assignment editor for another Indianapolis station.
ADAM GAUB is the new EP for WCTI-TV in New Bern, NC. He had been a digital content producer for that ABC affiliate.
General Manager News & Notes:
For those of you who missed our UDPATE earlier this week, STEVE WASSERMAN is retiring at the end of the year. He's currently a VP and Divisional Manager for Scripps, but is perhaps best known to you as a news director and general manager for the Post-Newsweek (now Graham Media) stations, working in Miami, Houston, Jacksonville and Detroit in a wide range of roles. He was also ND for WCBS-TV in New York.
ANDY ALFORD, who's been GM for Nexstar's WFLA-TV in Tampa since 2014, has been promoted. He'll now oversee the company's operations in a number of southeastern states.
Our Full List of Open ND Jobs:
Here's our list of open ND jobs as of Sunday, August 20, 2017:
It's unofficial, there may be others that are open, and some of these may have been filled. If you know of any in either category, please let me know: rick@rickgevers.com
WNJU-TV 2200 Fletcher Ave, Fort Lee, NJ 07024 ***
News 12 Bronx/Brooklyn 1 Media Crossways, Woodbury, NY 11791
Verizon Fios 1 News 800 Westchester Avenue Rye Brook, NY 10573
KYW-TV 1555 Hamilton Street Philadelphia, PA 19130
KTSF-TV 100 Valley Dr, Brisbane, CA 94005 ###
WUSA-TV 4100 Wisconsin Ave NW Washington DC 20016
WLTV 9405 NW 41st Street Miami, FL 33178-2301 ***
KDVR/KWGN-TV 100 East Speer Blvd. Denver, CO 80203
KGTV 4600 Air Way San Diego, CA 92102
WGAL-TV 1300 Columbia Avenue. Lancaster, PA 17603
WZZM-TV 645 Three Mile Grand Rapids, MI 49544
WGRZ-TV 259 Delaware Ave., Buffalo, NY 14202
WRIC-TV 301 Arboretum Pl, Richmond, VA 23236
WZDX-TV 1309 N. Memorial Pkwy Huntsville, AL 35801
KOAA-TV 2200 7th Ave. Pueblo, CO 81003
WJTV 1820 Tv Rd, Jackson, MS 39204
WHBF-TV 231 18th Street Rock Island, IL 61201
WFXG-TV P.O. Box 204540 Augusta, GA 30917
KLFY-TV 1808 Eraste Landry Rd, Lafayette, LA 70506
WSAW-TV, 1114 Grand Ave, Wausau, WI 54403
KNOE-TV 1400 Oliver Rd, Monroe, LA 71201
WIFR-TV 2523 N Meridian Rd, Rockford, IL 61101
KMID-TV 1550 West I-20 Odessa, TX 79763
KTVA-TV 1001 Northway Drive St. 202. Anchorage, AK
WCJB-TV 6220 NW 43rd St, Gainesville, FL 32653
KTMF-TV 2200 Stephens Avenue, Missoula, MT 59801
KRTV P.O. Box 2989, Great Falls, Montana, 59403
***: Spanish language station
### Asian language station