Thursday, December 15, 2016 UPDATE:
There are two developments today of interest.
Hearst has announced promotions within its corporate news team.
BARBARA MAUSHARD has been named Senior VP/News, and will continue to be based in New York. Barb's been in New York as a VP/News.
ANDREW VREES moves from ND at Hearst's WCVB-TV in Boston to a new role as VP/News. He'll be based in Boston and a new news director will be hired to replace him at that ABC Affiliate.
LORI WALDON, who's been ND at Hearst's KCRA-TV in Sacramento, is assuming new responsibilities as a Regional News Director. She'll continue at KCRA and will work with NDs at Hearst stations in Albuquerque and Monterrey.
CANDY ALTMAN will continue in her role as VP/News working on special projects and training.
All those moves are explained in greater deal in this news release.
And congratulations to four local TV stations honored today with a DuPont Award. Honored were WXIA-TV in Atlanta, WTHR-TV here in Indianapolis, WVIT-TV in Hartford, and KXAN-TV in Austin, TX. Details of ALL the winners, and links to the stories, are here.
More later, as we like to say!
regards,
Rick Gevers
**** ***** ****
Greetings:
A very full edition of our weekly newsletter:
FIVE newly named news directors (okay, some of them not so new.)
FOUR new news director openings (THOSE are all new and there are 21 in all).
ONE paid help wanted ad for a major TV consulting firm.
ONE paid ad for a mostly free training seminar for news directors and aspiring NDs.
LOTS of Names in the News and General Manager News.
All you have to do is read on!


Do you know someone who deserves a little Kneeland?
(Hint: It might be you.)
The Kneeland Project is accepting applications now for their March 1-4, 2017 session in Austin, Texas. Applications are due Friday 1/13/17 and are available by clicking here.
Thanks to Kneeland's generous funders, this opportunity is nearly free for 18 selected news managers. The Kneeland Project pays for all tuition costs as well as hotel and several meals. Participants cover only their transportation and a few meals — Kneeland takes care of the rest.
In addition to tackling core Kneeland subjects like ethical leadership, time-saving strategies and results-driven digital ideas, we are covering race, religion and election coverage in our March session. You can't miss this opportunity.
In a recent survey of Kneeland Fellows, 100% reported they still regularly use lessons learned at Kneeland, believe that time spent at Kneeland improved their career and said they have recommended Kneeland to a friend or colleague.
The Kneeland Project is an intensive program unlike any other. It's practical. It's highly interactive. It produces long-lasting results.
Click here for more information and to apply.
Only 18 journalists will be selected for this program. Apply today!
New News Director Openings:
WOWK-TV, Charleston/Huntington, WV…Nexstar operates this CBS affiliate pending its acquisition from West Virginia Media Holdings. KEN WHITE is the news director currently but the search is on for his replacement. Ken's been there since January 2015 and previously spent 14 years as the news director for WCCB-TV, the FOX affiliate in Charlotte.
WAPT-TV, Jackson, MS…BEN HART is leaving one Hearst ABC affiliate for another. He's been named ND for WISN-TV in Milwaukee. More on that below.
WNCT-TV, Greenville, NC…STEPHANIE SHULTZ has left this now owned by Media General but soon to be Nexstar CBS affiliate to return to Roanoke as the Assistant ND at WDBJ-TV, the Gray TV owned CBS affiliate. Before spending 2 1/2 years in Greenville, Stephanie worked for WSLS-TV in Roanoke, beginning as an associate producer and working her way up to Executive Producer.
WBTW-TV, Myrtle Beach, SC…DANA BROWN RITTER is returning to the Christian Broadcasting Network as Washington Bureau Chief. Dana worked there earlier in her career as a producer. She's been the ND for this Media General about to be Nexstar CBS affiliate for almost two years, and has worked in Pittsburgh, Norfolk, and Roanoke.
Newly Named News Directors:
WISN-TV, Milwaukee, WI…as noted above, BEN HART has been named news director for this Hearst owned ABC affiliate. He moves north from Hearst's WAPT-TV in Jackson, MS, where he spent six years, the last 4+ as news director. He's also worked for Hearst stations in New Orleans and Sacramento and began his career as a director in Columbus, MS. At WISN, Ben replaces CHRIS GEGG who's been ND here for four years.. Chris tells me he hopes to be able to announce his next job (in TV news) soon.
Yakima, WA…it seems we're way behind (WAY behind!) on some changes in this market. (I may have to fire my bureau chief there.) Thanks to a loyal reader who provided updates:
SCOTT STOVALL has been ND for 19 months at KIMA-TV
TOM YAZWINSKI has been ND at KEPR-TV for 8 months
MIKE GONZALEZ is News Director/Evening Anchor KAPP/KVEW-TV
KMIR-TV, Palm Desert, CA…we told you earlier this week that ROSS BECKER has been named ND for this OTA Broadcasting NBC affiliate. He's leaving the anchor desk at KUSI-TV in San Diego where he's worked for the past seven years. But you'll learn here that he's been living in this market. Ross has anchored in several large markets, including Los Angeles, Indianapolis, Salt Lake City and Las Vegas. More here. Ross replaces DAVID REESE who has taken a new job which is, as yet, unknown to me.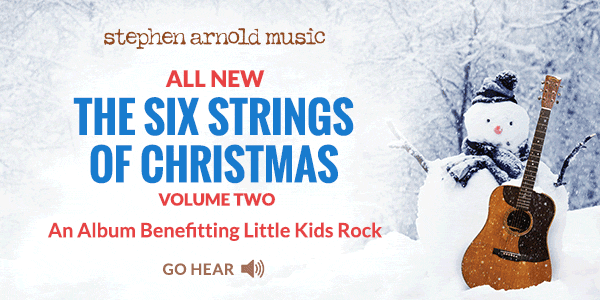 Paid Help Wanted Ad: 

Senior Media Consultant, SmithGeiger:
Help shape the future of media as part of the industry's most innovative market research and consulting firm.
SmithGeiger LLC is looking for a Senior Strategist with total command of the latest digital engagement and monetization techniques, and recent experience with modern media and station operations. You must have extreme creativity, interests in all platforms, exceptional communication and writing skills, relentless client customization abilities, a commitment to excellence, and be a true team player.
You will work face-to-face with the Who's Who of Tech, Social Media, Mobile, Internet, OTT, Studio, Program Syndication, Cable and Broadcast companies, and provide state of the art research and on-going strategic counsel that produce successful results. CEO Dave Smith calls this the true "Golden Age of Media."
Be part of the team innovating in these unprecedented times.
Email resume and any relevant links to: jobs@smithgeiger.com
Job Type: Full Time
Travel: Yes
Experience: 5-20 years
Education: College/Experience
Salary: Competitive, depending on experience
Other News Management Openings:
ASSISTANT NEWS DIRECTOR:
WMAQ-TV, Chicago, IL (listed 10/30/16)
KXAS-TV, Ft. Worth/Dallas, TX (relisted 12/4/16)
WXYZ-TV, Detroit, MI (listed 12/4/16)
KNXV-TV, Phoenix, AZ (relisted 12/4/16)
WTAE-TV, Pittsburgh, PA (relisted 10/23/16)
WJXT-TV, Jacksonville, FL (relisted 10/23/16)
KEZI-TV, Eugene, OR (relisted 10/23/16)
KTXS-TV, Abilene, TX (relisted 10/30/16)
EXECUTIVE PRODUCER:
KGO-TV, San Francisco, CA (listed 11/20/16)
WGCL-TV, Atlanta, GA (Spec. Projects Sr. EP, relisted 11/16/16)
KRIV-TV, Houston, TX (Senior EP, relisted 11/6/16)
WEWS-TV, Cleveland, OH (Dayside EP, relisted 12/4/16)
WOIO/WUAB-TV, Cleveland, OH (relisted 11/20/16)
KMOV-TV, St. Louis, MO (AM EP, listed 10/23/16)
KPTV, Portland, OR (relisted 11/20/16)
WXIN-TV, Indianapolis, IN (two openings, listed 10/23/16)
WBNS-TV, Columbus, OH (two openings, relisted 11/20/16)
KCTV, Kansas City, MO (PM EP, relisted 11/27/16)
KSHB-TV, Kansas City, MO (listed 12/4/16)
WPTV, West Palm Beach, FL (2 openings, EP & Spec. Projects, relisted 12/4/16)
KLAS-TV, Las Vegas, NV (AM EP, relisted 10/30/16)
WJAX/WFOX-TV, Jacksonville, FL (PM EP, new listing this week)
KOAT-TV, Albuquerque, NM (PM EP, relisted 11/13/16)
WREG-TV, Memphis, TN (relisted 11/20/16)
WFTX-TV, Ft. Myers, FL (AM EP, relisted 12/4/16)
WOI-TV, Des Moines, IA (listed 10/23/16)
WAAY-TV, Huntsville, AL (PM EP, relisted 10/30/16)
WCTI-TV, New Bern, NC (relisted 11/27/16)
WTXL-TV, Tallahassee, FL (relisted 11/27/16)
MANAGING EDITOR:
WAND-TV, Decatur, IL (listed 11/6/16)
Names in the News:
SUSSY RUIS is the new Assistant News Director for KTMD-TV, the Telemundo station in Houston.
A move with Tribune finds SEAN McGARVY headed from WTTV/WXIN-TV in Indianapolis to sister duopoly KDVR/KWGN-TV as Managing Editor. The move reunites him with ND HOLLY GAUNTT. They worked together at WTTG-TV in Washington.
KEITH ST. PETER moves from Cox's WJAX/WFOX-TV in Jacksonville, FL, to sister station WHIO-TV in Dayton as Managing Editor.
We told you earlier this week that MARK TONEY has left SmithGeiger after 12 years as Senior VP. He's a former news director in Chicago, Miami, Oklahoma City and Richmond. Mark sent me this email outlining his past few years and his intentions for the future. Friends can reach him via email: Txbrand1@gmail.com
Congratulations to AL PRIMO who was inducted into the NATAS Gold Circle recently. If you know (or know of Al) you'll enjoy this column. If you don't, you should read it to learn more about the man credited with changing television and inventing Eyewitness News.
Speaking of honors, former WAGA-TV (Atlanta) News Director BUDD MCENTEE was one of four people inducted into the 2016 Atlanta Press Club Hall of Fame. This story includes video profiles of Budd and the other honorees, including PBS NewHour anchor JUDY WOODRUFF.
Our longtime sponsor and friends at the Devlin Design Group are expanding into sports sets. Learn more about that via this interview with DAN DEVLIN.
General Manager News:
ASHLEY GOLD MESSINA is joining Hearst as VP of sales. We told you last week she's leaving KRON-TV in San Francisco after 2+ years as GM.
A one time news producer has returned to her former station as General Manager. AMY CALVERT will take over KJRH-TV in Tulsa. Here's the full story.
DAVID CALDWELL has been promoted to GM of Bonten Media's KTXS-TV in Abilene, TX. He's a 29 year veteran of the station and succeeds BUD BROWN who died unexpectedly in October.
Our Full List of Open ND Jobs:
Here is my list of stations with open ND jobs, as of Sunday, December 11, 2016:
If you know of any additions/deletions/updates, please email me at: rick@rickgevers.com
KTVT-TV 5233 Bridge Street, Fort Worth TX 76103
WUSA-TV 4100 Wisconsin Ave NW Washington DC 20016
KOIN-TV 222 SW Columbia St. Portland OR 97201
WIVB-TV, 2077 Elmwood Ave. Buffalo, NY 14207
WRGB-TV 1400 Balltown Road. Schenectady, NY 12309
WKRG-TV 555 Broadcast Dr. Mobile AL 36606
WOWK-TV 555 5th Ave, Huntington, WV 25701
WAND-TV 904 South Side Drive Decatur, IL 62521
WCBD-TV 210 W Coleman Blvd, Mt Pleasant, SC 29464
WAPT-TV 7616 Channel 16 Way, Jackson, MS 39209
WCTI-TV 225 Glenburnie Drive New Bern, NC 28560
WNCT-TV 3221 Evans St, Greenville, NC 27834
WBTW-TV 101 McDonald Court Myrtle Beach SC 29588
KYTX-TV 2211 ESE Loop 323. Tyler, TX 75701
KADN/KLAF-TV 1500 Eraste Landry Rd Lafayette, LA 70506
KVII-TV 1 Broadcast Center, Amarillo, TX 79101
WTVA-TV PO Box 320 Tupelo MS 38802
KX Network 1811 N 15th Street Bismarck, ND 58501
KARD/KTVE-TV 200 Pavilion Road W. Monroe, LA 71292
WTOK-TV 815 23rd Ave. Meridian, Ms. 39301
KMVT-TV 1100 Blue Lakes Blvd. N Twin Falls, ID 83301