Greetings:
A flurry of open news director jobs this week, TWO in top 12 markets, highlight this earlier-than-usual edition of our newsletter.
One of the reasons for our uncharacteristic Saturday delivery is the breaking news from Seattle where a veteran ND is retiring. See more below in our New News Director Openings section.
That move is one of THREE new openings, and, to the best of my knowledge, there are NO newly named NDs.
Our count of open jobs is 18.
Lots of items in Names in the News, including a new EP in New York, a new Assistant ND in Seattle, a former Memphis ND is out of work less than two weeks before returning to her former company in a new role, and a longtime Los Angeles newsman is retiring.
Read on!
Newly Named News Directors: 
I'm not aware of any this week. We always appreciate your tips, though, if you know something we don't!
New News Director Openings: 
KCBS/KCAL-TV, Los Angeles, CA…we told you in a late Wednesday night UPDATE that BILL DALLMAN has left this CBS owned duopoly. He was ND there for a little over two years, spent more than 7 years as the ND for Fox's KMSP/WTTC-TV in Minneapolis, almost 7 years as the first ND for what was then Fox's KDVR-TV in Denver, and two plus years as ND for Tegna's WZZM-TV in Grand Rapids, MI. Bill was also the first ND for FOX Sports 1, a job he held for more than 2 years before moving to KCBS. He's also worked in Sacramento and Austin, MN. His replacement will be the fourth ND in 8 years at KCBS.
KOMO-TV, Seattle, WA…late yesterday veteran ND PAT COSTELLO announced his pending retirement. He'll leave this Sinclair owned ABC affiliate when the February rating period ends. He's been ND here for three years. GM JANENE DRAFS sent this note to the staff, which includes a note from Pat. Pat told me he'll split time between Seattle and Phoenix, where he and wife still own a place from his three years as ND at KNXV-TV. He spent more than twelve years at KING-TV in Seattle, the first seven years as ND and later Station Manager. He's also been a news director in Chicago and Salt Lake City, an assistant news director in Baltimore, and began his career as a photojournalist in Indianapolis and Columbia, MO.
WTVM/WXTX-TV, Columbus, GA…SHAWN REYNOLDS is heading 90 miles up I-85 to Atlanta, where he'll become the Morning Executive Producer for Meredith's CBS affiliate, WGCL-TV. The GM for the Raycom owned ABC affiliate, HOLLY STEUART, distributed this email. Shawn's been the news/content director (their title, not mine) for just over two years. He's also worked in Indianapolis, at The Weather Channel, for two stations in Atlanta, Huntington, WV, and in Lexington and Hazard, KY.
Paid Help Wanted Ad: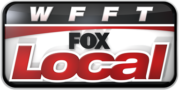 Producer, WFFT-TV, Ft. Wayne, IN:
WFFT in Fort Wayne, Indiana has an immediate opening for a strong Newscast Producer who knows how to create an extraordinary, fast paced 10pm newscast.
We are searching for a full-time newscast producer who is aggressive and passionate about local news, and maintains a positive attitude no matter the challenge at hand. The candidate must be smart in decision making and leadership in the newsroom. They must also understand how to incorporate station research and branding to deliver dynamic newscasts.
Fort Wayne is a thriving city in Northeast Indiana with an abundance of parks and recreational activities good schools community event and minor league sporting events.
Requirements:
* 4 year degree in Journalism, Communications or related field
* 2-4 years newsroom experience, with at least one year of producing
* Familiarity with ENPS
* Strong Journalistic skills and understanding of the tenants of Journalism
* Understand the focus on local content and story-telling to create a compelling newscast
* The ability to multi-task and handle the pressures of breaking news
* Excellent copy-editing skills
* Contribute to stations digital platforms throughout shift
All candidates must pass a background check and drug screen before employment.
If you meet these requirements, please submit your resume, references and reel to: rhirsch@wfft.com
The station is proud to be an Equal Opportunity Employer and Drug Free Workplace.
Other News Management Openings:
ASSISTANT NEWS DIRECTOR:
WAAY-TV, Huntsville, AL (listed 11/12/17)
KWWL-TV, Waterloo, IA (listed 11/26/17)
KVRR-TV, Fargo, ND (listed 10/29/17)
EXECUTIVE PRODUCER:
WJLA-TV, Washington, DC (AM EP, listed 11/5/17)
KRIV-TV, Houston, TX (Evening EP, relisted 11/26/17)
KOMO-TV, Seattle, WA (2 openings, AM & PM, listing revised this week)
WTVF-TV, Nashville, TN (AM EP, listing revised 10/22/17)
KGTV, San Diego, CA (Dayside EP, relisted 12/3/17)
WBNS-TV, Columbus, OH (Dayside EP, listing revised 11/26/17)
WPTV, West Palm Beach, FL (PM EP, listing modified 12/10/17)
WIVB-TV, Buffalo, NY (Nightside EP, listing revised 10/29/17)
WJXT-TV, Jacksonville, FL (Nightside EP, listed 11/19/17)
WRGB-TV, Albany/Schenectady, NY (listed 11/12/17)
WDTN-TV, Dayton, OH (relisted 11/5/17)
KWCH-TV, Wichita, KS (AM EP, relisted 11/26/17)
WAAY-TV, Huntsville, AL (listed 11/12/17)
WISC-TV, Madison, WI (AM EP, relisted 11/12/17)
MANAGING EDITOR:
KDVR/KWGN-TV, Denver, CO (relisted 12/3/17)
ASSIGNMENT MANAGER:
WTVF-TV, Nashville, TN (listed 10/22/17)
Names in the News (and other items):
WPIX-TV in New York has a new executive producer. PATRICK WILSON joins this Tribune owned station. Details about his responsibilities and his background are here.
MICHELE MORIN has been promoted to Assistant News Director at Sinclair's Seattle ABC affiliate, KOMO-TV. She's been the dayside EP there, previously was the morning EP, and also wored at KIRO-TV in Seattle.
Former Memphis News Director TAMMY PHILLIPS didn't spend much time between jobs. We told you two weeks ago she was leaving Raycom's WMC-TV in Memphis after six years as ND. She's moving to a corporate recruiting role with Raycom, as you'll learn in this memo from Raycom's Director of Human Resources, DIANNE WILSON.
Longtime Los Angeles newsman (and former RTDNA board member) BRUCE CRAMER has announced his retirement at the end of the year. Bruce spent the last 17 years at KABC-TV, where he was recently promoted to the first multi-platform producer, writing and editing original content for the station's website. He also worked for ABC's KFSN-TV in Fresno, was a news director in Tallahassee, and held a variety of jobs in Baltimore, Nashville, Augusta, GA, Mobile, Greenville-Spartanburg-Asheville, Ft. Myers and Charleston, SC.
Our Full List of Open ND Jobs:
Here's our list of open ND jobs as of Saturday, December 16, 2017:
It's unofficial, there may be others that are open, and some of these may have been filled. If you know of any in either category, please let me know: rick@rickgevers.com
Verizon Fios 1 News 800 Westchester Avenue, Rye Brook, NY 10573
KCBS/KCAL-TV 4200 Radford Ave. Studio City, CA 91604
WUSA-TV 4100 Wisconsin Ave NW Washington DC 20016
WUVG-TV 3350 Peachtree Road #1250, Atlanta, GA 30326 **
KOMO-TV 140 4th Ave N Seattle, WA 98109
WTSP-TV 11450 Gandy Blvd, St. Petersburg, FL 33702
KUVS-TV 1710 Arden Way, Sacramento CA 95815 **
Spectrum News 2505 Atlantic Ave. #102, Raleigh, NC 27604
WJAX/WFOX 11700 Central Pkwy, Jacksonville, FL 32224
KOB-TV 4 Broadcast Plaza SW Albuquerque, NM 87104
WMC-TV 1960 Union Ave, Memphis, TN 38104
WSYR/WTVH 1030 James St.Syracuse, NY 13203
WCSC-TV 2126 Charlie Hall Blvd, Charleston, SC 29414
KADN/KLAF-TV 1500 Eraste Landry Rd Lafayette, LA 70506
WTVM/WXTX-TV 1909 Wynnton Rd. Columbus, GA 31906
KECI-TV 340 W. Main St., Missoula, MT 59802
KFBB-TV P.O. Box 1139. Great Falls MT 59403
KRTV P.O. Box 2989, Great Falls, MT, 59403
**: Spanish language station