Friday, February 18, 2011:
There's a new news director in a top ten market today.
PHILIP BRUCE has been named ND for KHOU-TV in Houston.  It's a return to this Belo-owned CBS affiliate for Philip, who worked as a reporter and then Washington Bureau Chief there from 1985-95.
He is currently Managing Director for NPR West, overseeing news coverage of the Western United States for NPR. Philip spent five years as Director of News & Public Affairs for KCET-TV, the PBS affiliate in Los Angeles.  He's also been a reporter for KTLA-TV in Los Angeles, and has worked in Dallas, Little Rock, and Ft. Smith, AR.
At KHOU, he replaces KEITH CONNORS who left the station in November after more than five years as ND.  Keith is now ND for WTHR-TV here in Indianapolis.
More on this story and all the week's developments in our full report, hopefully later this afternoon.
Wednesday, February 16, 2011:
Greetings:
There was a surprise announcement today at WSOC-TV in Charlotte, where management announced that longtime ND ROBIN WHITMEYER will be leaving the station.
Robin's worked for this Cox-owned ABC affiliate for 30 years, starting on the floor crew and working her way up.  She moved into news management and was promoted to ND in September, 2002.
More on this change and all the week's news in our regular newsletter later this week.
**** ***** ****
Greetings:
We start this week with details about a memorial service for veteran broadcaster JON PETROVICH who died Thursday night in New York.
Jon was 63 (he would have been 64 at the end of the month) and died after a private battle with pancreatic cancer and diabetes.  Jon started as a reporter, worked on the assignment desk and as an assistant news director, was an ND in Baltimore, a GM in St. Louis, spent 15 years at CNN, and later worked for Sony Pictures Entertainment and the Associated Press, and also taught at Northwestern.  His LinkedIn page tells the whole story.
Jon was always gracious and fun to be with.  I'm sorry it's been a few years since I enjoyed his company.
Jon is survived by his wife Karen, a son, Jon, and a daughter, Kristin.
The family has scheduled one memorial service next weekend in New York City, and will hold other memorials in Atlanta, Indiana, and Los Angeles, dates/times/places to be determined later.  Keep checking here for updates.
The New York Memorial Service will be held next Saturday, February 19th, from 2:00-5:00 at the Greenwich Village Funeral Home in New York City, followed by a reception from 5:00-8:00 at Da Silvano Restaurant.  If you plan on attending, please RSVP to his son Jonathan: jonathan.petrovich@gmail.com
In lieu of flowers, the family kindly requests a donation to The Concern Foundation which supports cancer research.
Jon's nephew Ron, who followed him into the business, eventually serving as a news director in Saginaw, Indianapolis, and Milwaukee, offers his memories of his uncle here.  And his colleagues at CNN posted this story on cnn.com, fitting as Jon okayed the funding for it in 1994.
On, now, to our normal business.
There are TWO new news director openings this week, with ONE newly named news director to share with you.  That brings my count of open ND positions to 24.
We have a paid help wanted ad for one of the open ND jobs, and new ads this week for a Morning EP in Phoenix and a producer job in Seattle.  And we have some updates to our list of Other News Management openings.
In Names in the News, a handful of management moves, details about quadruple bypass surgery for a veteran ND, and news about the deaths of parents of two news managers.
All that and more after this week's changes.
New News Director Openings:
WRTV, Indianapolis, IN…SHELDON RIPSON has left this ABC affiliate after just over two years as ND.  Sheldon previously spent ten years as an ND for KPLR-TV in St. Louis and also worked as an ND in Madison, WI and Peoria, IL.  He's also worked in Waterloo and Davenport, IA, and Columbus, OH.   His replacement will be the fifth news director in 8 1/2 years for this McGraw-Hill owned station.
WCJB-TV, Gainesville, FL…BRETT BUELL is leaving at the end of the rating period.  He told his staff he wants to take some time off to travel, including his interest in underwater videography.  Brett's been the ND here for almost five years.  He's also worked in Las Vegas, Tampa, and Tallahassee, FL.  WCJB is and ABC affiliate owned by Diversified Communications.
New News Directors:
KTEN-TV, Denison, TX…MARK FARRELL has been named News Content Manager here.  Mark is currently an EP for KATV in Little Rock, and has previously worked in Houston, Dallas, Orlando, San Antonio, and Lake Charles, LA.  General Manager CRAIG MARRS has been doing double duty here since STEVE KORIOTH left in May, 2009.  KTEN is owned by Lockwood Broadcasting.
**** ***** ****
HELP WANTED ADS: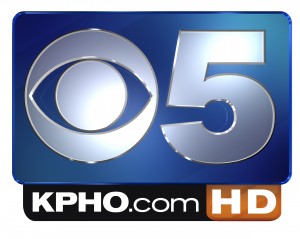 Morning Executive Producer, KPHO-TV, Phoenix, AZ:
KPHO-TV, the Meredith owned CBS affiliate television station located in sunny Phoenix, Arizona, is seeking an experienced Executive Producer for our Morning Newscast.
The perfect candidate for this job is a voracious news-seeker, who is always on top of the latest developments and social trends.  This person is a great team-builder, who inspires through action, clear coaching and communication.  This person has a strong internal compass, and is unafraid to make decisions under deadline pressure.  Above all, the ideal candidate for this job is an inventive leader, someone with great critical thinking skills who is always reviewing and improving their strategic plans and processes.
If this sounds like you we want to hear from you!  Please send us your resume and application today.
All resumes and applications are accepted on line only via our corporate career center at www.meredith.apply2jobs.com.
Meredith Corporation is an Equal Opportunity Employer.
**** ***** ****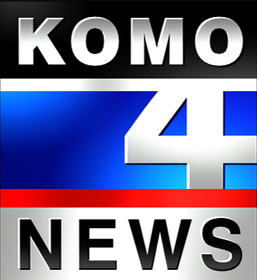 11:00 PM Producer, KOMO-TV, Seattle, WA:
We need a VERY experienced producer to take over one of our most important newscasts, the 11PM Monday through Friday!  We're looking for someone with outstanding writing skills who can produce compelling and creative newscasts with high production value.  Candidate must also be able to write prime time teases. Candidate must be aggressive with breaking news and willing to throw the rundown out the window. Candidate must be able to work well under pressure.  We're looking for someone who is imaginative and knows how to weave a newscast with a variety of stories.  It's crucial that candidate has strong skills in social media as it applies to broadcast.
SPECIFIC DUTIES:
• Produce 11PM Newscast Monday-Friday.
• Write scripts and primetime teases.
• Contribute story ideas.
• Coordinate with assignment editors, reporters and photographers.
• Copy edit all reporter scripts.
• Perform other duties as required.
QUALIFICATIONS:
• B.A. in Broadcast Journalism or related field preferred.
• MINIMUM 4 years experience as broadcast producer in medium or large market.
• Well-rounded knowledge of current events and world happenings.
• Excellent news writing and production skills.
• Must be inquisitive, innovative, energetic, flexible and open to new ideas and new ways of doing things.
TO APPLY:
Please e-mail resume, cover letter, and web link to your work to: jobs@fsci.com
PLEASE REFERENCE "Producer – JOB #1105" IN THE SUBJECT LINE
NO PHYSICAL RESUMES ACCEPTED and NO CALLS PLEASE
KOMO Television is an Equal Opportunity Employer
**** ***** ****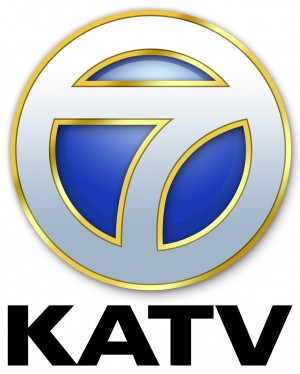 News Director, KATV-TV, Little Rock, AR:
KATV-TV, one of the leading ABC stations in America, is seeking an experienced, dynamic, engaging and creative leader  to be our next  News Director.
The News Director will be responsible for budgets, training, hiring, talent contracts, strategic planning, and the station's website news content. The model news director will work closely with promotion and sales, and should be engaged in building and developing a highly skilled, passionate and empowered news room staff.  The news director should also possess the understanding of social media and its relationship to local news.
The News Director must have and maintain the highest code of ethical conduct, taking ownership for protecting the station and the license.  Five years proven news director and or news management experience required.  The candidate must have strong communication, writing and presentation skills.
Applicants should forward a copy of their resume and a brief statement of news philosophy with salary requirements preferably via email to: hr@katv.com or via regular mail to:
Human Resources Department
KATV-TV
Box 77
Little Rock AR 72203
KATV-TV is an Equal Opportunity Employer.
**** ***** ****
Other News Management Openings:
Assistant News Director:
WCCO-TV, Minneapolis, MN (new listing this week)
KMGH-TV, Denver, CO (listed 12/10/10)
WXIN-TV, Indianapolis, IN (listed 1/1/11)
WVIT-TV, Hartford/New Haven, CT (relisted 1/30/11)
KMBC-TV, Kansas City, MO (relisted 12/10/10)
KREM-TV, Spokane, WA (relisted 1/1/11)
KTIV-TV, Sioux City, IA (listed 1/30/11)
Executive News Producer:
KIRO-TV, Seattle, WA (PM EP, listed 12/18/10)
KPHO-TV, Phoenix, AZ (new listing this week, see ad above!)
WTVD-TV, Raleigh/Durham, NC (listed 1/9/11)
WXIN-TV, Indianapolis, IN (PM EP, listed 1/1/11)
WCPO-TV, Cincinnati, OH (Morning EP, listed 12/18/10)
WTMJ-TV, Milwaukee, WI (Special Projects EP, listing revised 1/14/11)
WBRC-TV, Birmingham, AL (relisted 2/6/11)
WXII-TV, Winston-Salem, NC (Morning EP, listed 1/28/11)
KGPE-TV, Fresno, CA (listed 12/3/10)
KOKI-TV, Tulsa, OK (AM EP, relisted 12/3/10)
WDBJ-TV, Roanoke, VA (listed 1/1/11)
KSLA-TV, Shreveport, LA (Morning EP, relisted 1/14/11)
WBRZ-TV, Baton Rouge, LA (listed 2/6/11)
KRNV-TV, Reno, NV (relisted 1/14/11)
Special Projects Producer:
WSVN-TV, Miami, FL (new listing this week)
KTNV-TV, Las Vegas, NV (listed 1/30/11)
Content Manager:
WSJV-TV, South Bend/Elkhart, IN (listed 1/30/11)
Managing Editor:
KTVU-TV, Oakland/San Francisco, CA (relisted 1/14/11)
WJAR-TV, Providence, RI (relisted 1/14/11)
Assignment Manager:
WTVD-TV, Raleigh/Durham, NC (listed 1/9/11)
**** ***** ****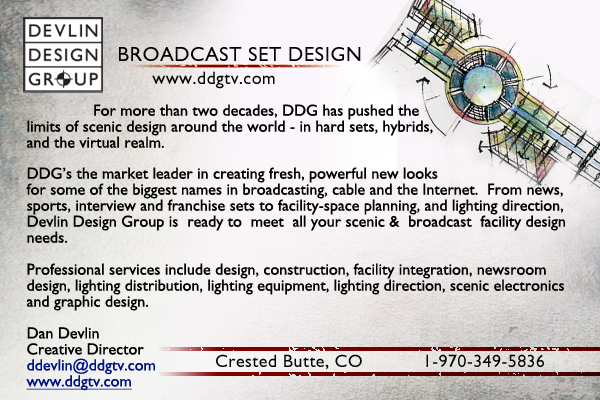 **** ***** ****
Names in the News:
Let's start with my apology to JOSH HUBBARD who I accidentally re-named in last week's Names in the News column.  Josh was promoted to EP for KCRA-TV in Sacramento where he was a producer.
Veteran newswoman ELLEN MILLER returns to Cleveland as Assistant ND for WEWS-TV, the ABC affiliate there.  She spent eleven years earlier in her career at WKYC-TV in Cleveland, and later worked as a News Director in Charlotte and Sacramento, and an Assistant ND in Chicago and Nashville.  Ellen has been working as the Director of the Center for Sustainable Journalism at Kennesaw State University in Georgia.
WBMA-TV in Birmingham has a new Assistant News Director.  ALEXANDER QUINCE joins this ABC affiliate on March 7th.  He is currently the weekend EP for WXIA-TV in Atlanta and earlier worked for WTSP-TV in Tampa.
KEITH BAKER has joined WCTI-TV in New Bern, NC, as Assistant News Director.  Keith had been Assignment Editor for WFTS-TV in Tampa.  Earlier in his career he worked in Pittsburgh with WCTI News Director SHANE MORELAND.
Best wishes to CHRIS MANSON, News Director for KSEE-TV in Fresno, as he recovers from quadruple bypass surgery last Monday.  I'm told his recovery is going well…so well, in fact, that he's already calling his newsroom.  Many of you know Chris from his time as VP/News for Nexstar.  He's also been a news director in Peoria, and has worked  in Scranton and Monterey/Salinas, CA.  Friends can send a get well card in care of the station:
KSEE-TV
5035 E. McKinley Ave.
Fresno CA 93727
or a cheery email to: christopherm60@yahoo.com
Our sympathy to two news directors who've lost a parent recently:
FRANCIS "MAC" McFARLAND, father of KPRC-TV (Houston) Assistant News Director RICK McFARLAND died on February 1 at the age of 92.  Mr. McFarland was a World War II veteran and worked for Ford Motor as an accountant.  He is survived by his wife of 67 years, and another son.  If you care to send Rick a kind note, his email address is: rickm@kprc.com
ALICE MARIE PRITCHARD McGETTIGAN, mother of WISH-TV (Indianapolis) News Director PATTI McGETTIGAN died on February 9 at the age of 84.  Mrs. McGettigan lived independently until her death.  She is survived by one son and two other daughters.  Your note of sympathy will reach Patti at: Patti.McGettigan@wishtv.com
**** ***** ****
The Full List:
To the best of my knowledge, here is the list of stations with open news director jobs, as of Saturday, February 12, 2011.
If you know of any additions/deletions/changes/updates, please email me at: rick@rickgevers.com
KMEX-TV 5999 Center Dr.                                  Los Angeles CA 90045  **
KHOU-TV   1945 Allen Parkway                       Houston TX 77019
KPRC-TV 8181 SW Freeway                              Houston TX 77074
WGCL-TV 425 14th St. NW                               Atlanta GA 30318
KOIN-TV   222 SW Columbia St.                      Portland OR 97201
WRTV 1330 N. Meridian St.                            Indianapolis IN 46202
WTNH/WCTX-TV 8 Elm St.                              New Haven CT 06510
News 8 Austin 1708 Colorado St.                      Austin TX 78701
KATV 401 Main St.                                             Little Rock AR 72201 (see ad above!)
WTEN-TV    341 Northern Blvd.                        Albany NY 12204
WVLT-TV 6516 Papermill Dr.                           Knoxville TN 37919
KMSB-TV     1855 N. 6th Ave.                             Tucson AZ 85705
KVOA-TV 209 W. Elm St.                                    Tucson AZ 85705
WNWO-TV   300 S. Byrne Rd.                           Toledo OH 43615
KVEO-TV    349 N. Expressway                         Brownsville TX 78521
WJAC-TV   49 Old Hickory Lane                      Johnstown PA 15905
WSHM-TV One Monarch Place #300            Springfield MA 01144
KVAL-TV   4575 Blanton Road                          Eugene OR 97405
KTKA-TV   2121 SW Chelsea Dr.                       Topeka KS 66614
KIMT-TV 112 N. Pennsylvania Ave.                 Mason City IA 50401
WCJB-TV 6220 NW 43rd St.                          Gainesville FL 32653
KSWT-TV 1301 Third Ave.                                  Yuma AZ 85364
KGNS-TV   120 W. Delmar Blvd.                       Laredo TX 78045
KFBB-TV   3012 Highwoods Blvd.                    Great Falls MT 59403