Greetings:
Just in time for some reading during the Oscar telecast…here's your weekly look at the latest in news director movement and other news management (and GM) news.
There's not much ND movement, though, with just ONE newly named ND and NO new openings. Our list of openings drops to 26.
But we have lots to tell you about, with a number of items in Names in the News, Among those items are TWO former news manager taking senior management positions with newspapers. There are a few news managers on the move, and we have a link to a long article updating you on a Houston news director turned anchor of the CBS Evening News.
And we have an obituary for a former San Antonio and Houston consumer reporter who also served as a news director in Wichita Falls.
Enjoy the Oscar's…hope you win your pool if you have such a thing.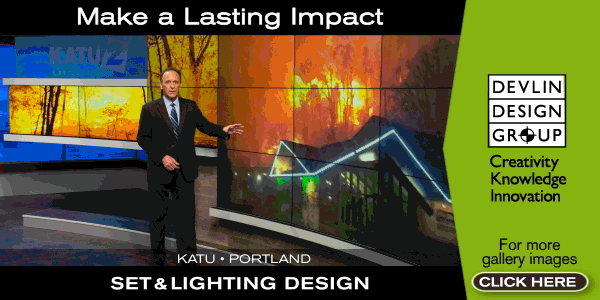 New News Director Openings:
While there are NO new news director openings this week, please note the new paid help wanted ad for the vacant ND job at WCBD-TV in Charleston, SC. We told you in November that BRYAN LUHN had left this NBC affiliate after 2 1/2 years. Bryan's now the Senior EP for KRIV-TV in Houston.
Newly Named News Directors:
KARD/KTVE-TV, West Monroe, LA…congratulations to ANDY PEDERSON who gets his first news director job at this Nexstar operation. Here's the memo to the staff. He's currently the News Operation Manager and 6:00 AM producer for WTVR-TV in Richmond. He began as a photographer editor, then advanced to Chief Photographer before being promoted to his current role. He's also worked in Lynchburg, VA. In West Monroe, he replaces SHARITA ERVES who left last July after just six months as ND.
Paid Help Wanted Ads:

News Director, WCBD-TV, Charleston, SC:
WCBD-TV, the NBC affiliate in beautiful Charleston, SC is seeking a News Director. The ideal candidate must have solid news judgment, solid journalistic ethics, and working knowledge of FCC and other legal issues related to broadcast and digital journalism. We need a strategic thinker, effective communicator, and disciplined and determined leader. The News Director is not only responsible for setting goals and standards, but also establishing and maintaining systems to achieve those goals. Must be able to coach staff members on storytelling, newscast showcasing, and promotion. Must have working knowledge of newsroom computer systems and control room equipment. Knowledge of Ignite is a plus.
Job Duties:
Manage the stations broadcast and digital news operations, as well as the production staff
Responsible for implementing and executing long-term strategies and daily newsgathering efforts
Supervise production of special reports and coverage of significant community events
Set news department budget in conjunction with GM and manage expenses accordingly
Recruit, hire, train and supervise news department staff members. Provide consistent constructive feedback
Work closely with marketing department to create consistent vision and execution of the News 2 brand
College degree required
Previous management experience in a commercial television news department preferred.
Please send cover letters and resumes to Gray Soapes, General Manager, WCBD-TV 210 West Coleman Blvd., Mt. Pleasant, SC 29464 or via email to: goapes@wcbd.com
All candidates must apply online by clicking here.
No phone calls, please.
Equal Opportunity Employer/Minorities/Females/Disabled/Veterans. Pre-employment background check required. Valid driver's license required with good driving record. References required.

Executive Producer, KPTV, Portland, OR:
KPTV Fox12 in Portland, OR is currently recruiting for the position of Executive Producer.
The Executive Producer will lead a team of producers to deliver promotable, compelling, and well- written newscasts as well as online content. The EP will also regularly produce a primary newscast and write topical tease copy.
The EP will work closely with the News Director and Assistant ND to develop and implement strategies to improve product and raise ratings while managing resources and containing overtime. In addition, the successful candidate will:
Exercise strong news judgment and review newscast rundowns with an eye toward promotable content
Engage in creative content development following up on viewer submission of story ideas via Facebook, Twitter and other online sources, as well as official sources
Motivate staff and encourage "buy in" for station's news brand, news strategies and action plans.
Work with multi-media reporters/photographers to determine direction of stories and expectations.
Works closely with assignment desk on coverage, story selection, live coverage, assignment of reporters and crews.
Collaborate with producers on rundowns, story selection, formats, graphic elements, content and pace and flow of newscasts.
Supervise long term planning for sweeps and special events.
Other duties as assigned
Qualified applicants may apply online via the Meredith Careers page located here.
Other News Management Openings:
ASSISTANT NEWS DIRECTOR:
WMAQ-TV, Chicago, IL (relisted 1/8/17)
WFAA-TV, Dallas, TX (listed 1/22/17)
WFLA-TV, Tampa, FL (listed 2/5/17)
WXYZ-TV, Detroit, MI (relisted 2/5/17)
KJRH-TV, Tulsa, OK (relisted 2/5/17)
KEZI-TV, Eugene, OR (relisted this week)
KTUU-TV, Anchorage, AK (relisted 2/19/17)
EXECUTIVE PRODUCER:
WFAA-TV, Dallas, TX (AM EP, relisted this week)
WGCL-TV, Atlanta, GA (AM & PM EPs, listing revised 1/22/17)
KWGN-TV, Denver, CO (PM EP, listed 2/19/17)
KMOV-TV, St. Louis, MO (AM & PM EP, listing revised this week)
KPTV, Portland, OR (relisted this week, see ad above!)
WRTV, Indianapolis, IN (Dayside EP, relisted 2/5/17)
WBNS-TV, Columbus, OH (Dayside EP, listing revised 1/22/17)
WPTV, West Palm Beach, FL (AM EP, listing modified 2/5/17)
KLAS-TV, Las Vegas, NV (AM EP, relisted 1/8/17)
WFMY-TV, Greensboro, NC (PM EP, relisted 2/5/17)
KOAT-TV, Albuquerque, NM (PM EP, relisted 1/22/17)
WREG-TV, Memphis, TN (relisted 1/22/17)
KJRH-TV, Tulsa, OK (AM EP, relisted 2/5/17)
WFTX-TV, Ft. Myers, FL (AM EP, relisted 2/5/17)
KGUN-TV, Tucson, AZ (AM EP, listed 2/12/17)
WCBD-TV, Charleston, SC (listed 1/8/17)
WCTI-TV, New Bern, NC (relisted 1/22/17)
WTXL-TV, Tallahassee, FL (relisted 2/5/17)
Names in the News:
BRANDON WILLIAMS gets a new job but stays within Cox Media and Florida. He's headed from Orlando to sister Cox operation WJAX/WFOX-TV in Jacksonville as the executive producer. He's been a producer for WFTV and previously worked for WBBH/WZNZ-TV in Ft. Myers.
WOI-TV in Des Monies has promoted SARAH BECKMAN from producer to executive producer. Sarah's also worked as a political reporter in radio before moving to TV.
At WCTI-TV in New Bern, NC, ANNA BULSZEWICZ has moved from morning anchor to morning executive producer. She anchored there for seven years.
Fifty years ago this month, DAN RATHER left Houston (where'd been the ND for KHOU-TV) to take a job with CBS's Southwest bureau. You know the rest. But you may not have seen this recent article profiling Dan, who's now 85.
Two former TV news managers have new roles with newspapers. GEORGE RODRIGUE, a one time Assistant ND at WFAA-TV in Dallas and Washington bureau chief for Belo , takes additional responsibilities as President of the (Cleveland) Plain Dealer Publishing Company. He remains editor and GM of the paper.
And former KOAA-TV (Colorado Spring) news director MICHAEL LANGLEY has been named executive editor of the Golden State newspaper chain, which owns a number of papers in California.
Another former KOAA-TV news director, CYNDY AUBREY, is now the interim CEO of the Colorado Springs United Way.
One time Alexandria, LA, news director JACK FROST is recovering from kidney cancer surgery. He spent most of his career in Louisiana and Nebraska, and, at age 80, still does a regular segment on seniors for a Lincoln TV station. Friends can wish him well via an email to: lf68505@aol.com
Obituary:
DAN GARCIA died this week of congestive heart failure at the age of 65. He's a former news director in Wichita Falls who won praise for his work as a consumer reporter in San Antonio and Houston. His daughter follows in his footsteps as a producer in Wichita Falls. This obituary details the unusual non-TV position he took after retiring from television.
General Manager News and Notes:
DOMINIC MANCUSO heads east on I-90 but doesn't escape lake effect snow as he takes over as GM for Nexstar's WIVB/WLNO-TV (CBS/CW) He most recently was GM for Raycom's WOIO/WUAB-TV in Cleveland. More in this news release.
Our Full List of Open ND Jobs:
Here is my list of stations with open ND jobs, as of Sunday, February 26, 2017. If you know of any additions/deletions/updates, please email me at: rick@rickgevers.com
KTVU-TV 2 Jack London Square NW Oakland, CA 94607
WUSA-TV 4100 Wisconsin Ave NW Washington DC 20016
KDEN-TV 2851 S. Parker Road Suite 1130 Aurora, CO 80014
WNCN-TV 1205 Front St. Raleigh, N.C., 27609
KOIN-TV 222 SW Columbia St. Portland OR 97201
WSMV-TV 5700 Knob Rd, Nashville, TN 37209
KUTV 299 South Main Street, Suite 150. Salt Lake City, UT 84111
WJAR-TV 23 Kenney Dr, Cranston, RI 02920
WIVB-TV, 2077 Elmwood Ave. Buffalo, NY 14207
KOTV 303 N. Boston Ave Tulsa, OK 74103
KSNW-TV 833 N Main St. Wichita, KS 67203
WOWK-TV 555 5th Ave, Huntington, WV 25701
KOLD-TV 7831 N Business Park Dr, Tucson, AZ 85743
WICS-TV 2680 East Cook St. Springfield, IL 62703
WCBD-TV 210 W Coleman Blvd, Mt Pleasant, SC 29464 (see ad above!)
WNDU-TV 54516 IN-933, South Bend, IN 46637
WCTI-TV 225 Glenburnie Drive New Bern, NC 28560
WVNS-TV 141 Old Cline Road, Ghent, WV 25841
WNCT-TV 3221 Evans St, Greenville, NC 27834
KYTX-TV 2211 ESE Loop 323. Tyler, TX 75701
KVAL/KMTR-TV 4575 Blanton Rd, Eugene, OR 97405
KVII-TV 1 Broadcast Center, Amarillo, TX 79101
KBJR-TV 246 South Lake Ave. Duluth MN 55802
WGFL-TV 1703 NW 80th Blvd. Gainesville, FL 32606
KTEN-TV 10 Highpoint Circle Denison, TX 75020
WTOK-TV 815 23rd Ave. Meridian MS 39301