Greetings:
We're a little later than I'd hoped to be this week. Blame two pretty good football games!
For the first time in a few weeks, we have TWO new news director openings to tell you about, and ONE job that's been filled. That means our count of open ND positions edges slightly higher to 22.
We have TWO paid help wanted ads this week, and welcome the returns of Stephen Arnold Music as an annual advertiser. Click on their ad below to check out their latest music offering.
We have THREE obituaries this week, a well known former ND and RTDNA treasurer makes a career change, and a former ND turned longtime GM in Las Vegas has left his station. And we have details about a number of news management moves.
All the details below!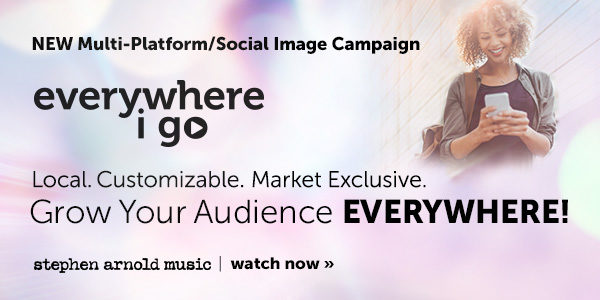 New News Director Openings:
WTIC-TV, Hartford, CT…veteran news director COLEEN MARREN's last day at this Tribune owned FOX affiliate will be next Friday. She's been the ND here since April, 2010, and that's her second stint here. Coleen's also been an ND in Boston, Pittsburgh, and Milwaukee. She told me it a 'joyous time' in her life, that she's been fortunate to work in this 'noble profession', and that she's looking at everything, including teaching and lecturing.
KOTV, Tulsa, OK…another veteran news director, ED TRAUSCHKE has left this Griffin owned CBS affiliate after almost four years as ND. Ed's a former ND in Orlando and Little Rock. He spent 17 years as a reporter in Orlando before moving into management as the Managing Editor for WRAL-TV in Raleigh. Also leaving the station was Assistant News Director DEAN WETHERBEE.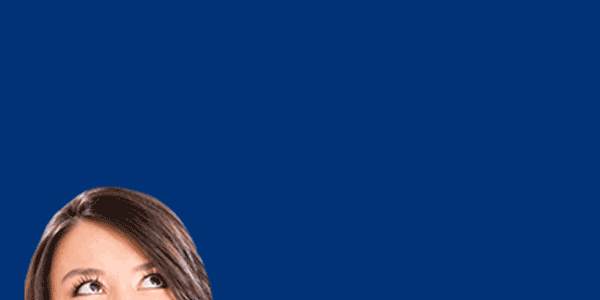 Newly Named News Directors:
WAND-TV, Decatur, IL…AARON VOGEL gets his first news director's job as he takes over at this NBC affiliate owned by Block Communications. He's spent the last three years as the Assistant News Director for WAPT-TV, the Hearst owned ABC affiliate in Jackson, MS. He's also worked as an EP in Knoxville and Savannah, where he began as a producer and advanced to EP. Aaron replaces TAI TAKAHASHI who left in June to become the Assistant ND for KGW-TV in Portland, OR.
Paid Help Wanted Ads: 

Evening Executive Producer, WFMY-TV Greensboro, NC:
Are you all about social and new media? Do you like change? And does "risk" mean "potential"in your vocabulary? Be part of a news team that's changing, growing and serving our community in the process. WFMY News 2, the TEGNA-owned CBS affiliate in Greensboro, NC is experiencing an exciting time in its newsroom and has an opening for a dynamic, creative Evening Executive Producer.
The Evening Executive Producer is a strong leader with major, breaking news experience, strong editorial judgment, newscast producing expertise and fully understands the needs of our audience across all our platforms. This position requires solid decision making skills, the ability to work well in a dynamic newsroom environment, social media experience and leadership in the digital content areas and skilled at infusing the mission of "2 Wants to Know" into all newscasts.
As the third largest metropolitan in North Carolina, Greensboro made it on US News' top 100
Best Cities to Live list. Big enough to have everything you need at your fingertips but small
enough to have a home town feel, Greensboro has it all! Nicknamed the "Gate City",
Greensboro is a quick drive to and from major cities in North Carolina. Whether you want to
relax at home, experience the mountains in the fall or beaches in the summer, centrally located Greensboro is the place to call home!
If you are looking for a fast-paced atmosphere to thrive and develop – WFMY News 2 and
Greensboro is the place to be!
Please apply here!


Executive Producer, WCBD-TV, Charleston, SC:
WCBD-TV, the NBC affiliate in beautiful Charleston, SC, is seeking a dynamic Executive Producer with a proven record of success in a multi-platform environment. We are looking for a leader for our rapidly growing morning newscast, "News 2 Today", with the ability to showcase breaking news and weather on a daily basis. The successful candidate will be an outstanding writer, editor, and creative force with a clear vision for growing our audience across all platforms, a critical thinker with excellent news judgment and communication skills, a problem solver who thrives in often stressful situations, and a superstar producer who can step onto the front lines when needed.
Minimum Education:
Bachelor's Level Degree
Communications, Journalism, or related field
Minimum Experience:
2 yrs. of experience.
Minimum of 3 years producing newscasts in a large or medium market; prior management experience preferred; extensive knowledge of news production on all platforms (broadcast, mobile, web, and social media).
If you're ready to join the News 2 management team, send your resume, cover letter with news philosophy, and link to a recent newscast to WCBD-TV, 210 W. Coleman Blvd., Mt. Pleasant, SC 29464.
All candidates must apply online at www.mediageneral.com.
No phone calls, please.
Equal Opportunity Employer/Minorities/Females/Disabled/Veterans. Pre-employment drug screen and background check required. Valid driver's license required.
Other News Management Openings:
ASSISTANT NEWS DIRECTOR:
WMAQ-TV, Chicago, IL (relisted 1/8/17)
KXAS-TV, Ft. Worth/Dallas, TX (relisted 12/4/16)
WXYZ-TV, Detroit, MI (listed 12/4/16)
WTAE-TV, Pittsburgh, PA (relisted 12/24/16)
KEZI-TV, Eugene, OR (relisted 12/24/16)
KTUU-TV, Anchorage, AL (listed 12/18/16)
KTXS-TV, Abilene, TX (relisted 1/8/17)
EXECUTIVE PRODUCER:
WFAA-TV, Dallas, TX (AM EP, listed 12/24/16)
WGCL-TV, Atlanta, GA (AM EP, listing revised 1/8/17)
WOIO/WUAB-TV, Cleveland, OH (relisted 11/20/16)
KMOV-TV, St. Louis, MO (relisted 12/24/16)
KPTV, Portland, OR (relisted 11/20/16)
WRTV, Indianapolis, IN (Dayside EP, listed 1/8/17)
WBNS-TV, Columbus, OH (two openings, relisted 11/20/16)
KCTV, Kansas City, MO (PM EP, relisted 11/27/16)
KSHB-TV, Kansas City, MO (PM EP, listing revised 1/8/17)
WPTV, West Palm Beach, FL (2 openings, EP & Spec. Projects, relisted 12/4/16)
KLAS-TV, Las Vegas, NV (AM EP, relisted 1/8/17)
WFMY-TV, Greensboro, NC (PM EP, listed 1/8/17, see ad above!)
WJAX/WFOX-TV, Jacksonville, FL (PM EP, listed 12/11/16)
WREG-TV, Memphis, TN (relisted 11/20/16)
WFTX-TV, Ft. Myers, FL (AM EP, relisted 12/18/16)
WOI-TV, Des Moines, IA (relisted 12/24/16)
WCBD-TV, Charleston, SC (listed 1/8/17, see ad above!)
WCTI-TV, New Bern, NC (relisted 11/27/16)
WTXL-TV, Tallahassee, FL (relisted 11/27/16)
Obituaries:
MARK MAYHEW, the Assignment Editor for WREX-TV in Rockford, IL, died Tuesday of complications from heart trouble. He would have been 61 on Tuesday, January 17th. Mark was a longtime journalist in Rockford, spending almost 20 years in radio there before joining WREX in 2012. He'd earlier worked in Evansville, IN. WREX paid this tribute to him on the air.
If you had any dealings with the PR department at Walt DisneyWorld or Disneyland from 1963-2003, you probably know the name CHARLIE RIDGWAY. He died December 24th at the age of 93. A frequent presence at RTDNA conventions for many years, Charlie was a true gentleman and a pleasure to deal with. He's remembered in this piece from a Disney-releated site and in this obituary from the Orlando Sentinel.
NELLIE BROWN, who was one of the founders of WBKO-TV in Bowling Green, KY, has died at the age of 97. She's remembered here.
Names in the News:
LOREN TOBIA, who's worked for AccuWeather for more than 12 years in a variety of sales roles, has left the company. Many of you know Loren, who's been an ND at several stations and the RTDNA Treasurer for 15 years. Loren sent me this note explaining his move. Old friend can reach Loren via the email address he shares in that note.
We told you in October that DERRALL STALVEY was stepping down as ND for WRCB-TV in Chattanooga. Now we'll tell you he's stepping up…into new job as Director of Special Projects for WRCB's parent company, Sarkes Tarzian Television, which owns both WRCB and KTVN-TV in Reno. The details in this memo to the staff from company President TOM TOLAR.
JOHN CUTHBERT joins KNXV-TV in Phoenix as Assistant News Director. He's been an EP for WABC-TV in New York for the past five years and has also worked at CNNfn, MSNBC and Northwest Cable News. John has family in Arizona.
WJXT-TV, the Graham Media independent station in Jacksonville, FL, has promoted STACEY READOUT to Assistant News Director. She's worked there for almost ten years and has been the Executive Producer of Digital Content & Strategy for the last year and a half.
General Manager News and Notes:
JIM PRATHER, the longtime general manager of Scripps' (formerly Journal Broadcasting's) KTNV in Las Vegas, left the station this week. He'd been GM there for more than 13 years and had also been GM for WTMJ-TV in Milwaukee when it was owned by Journal. He also spent four years as ND for WTMJ and held a number of upper management positions within Journal. It's all detailed in Jim's Linkedin page .
WXMI-TV, Tribune's FOX affiliate in Grand Rapids, MI, has a new General Manager. KIM KRAUSE has been the VP of sales for cross-town rival WZZM-TV, Tegna's ABC affiliate. More here.
Our Full List of Open ND Jobs:
Here is my list of stations with open ND jobs, as of Sunday, January 15, 2017:
If you know of any additions/deletions/updates, please email me at: rick@rickgevers.com
KTVT-TV 5233 Bridge Street, Fort Worth TX 76103
WUSA-TV 4100 Wisconsin Ave NW Washington DC 20016
KOIN-TV 222 SW Columbia St. Portland OR 97201
WTIC-TV 285 Broad Street Hartford, CT 06115
WPBF-TV 3970 Rca Blvd #7007, Palm Beach Gardens, FL 33410
WIVB-TV, 2077 Elmwood Ave. Buffalo, NY 14207
KOTV 303 N. Boston Ave Tulsa, OK 74103
WOWK-TV 555 5th Ave, Huntington, WV 25701
WCBD-TV 210 W Coleman Blvd, Mt Pleasant, SC 29464
WCTI-TV 225 Glenburnie Drive New Bern, NC 28560
WNCT-TV 3221 Evans St, Greenville, NC 27834
KYTX-TV 2211 ESE Loop 323. Tyler, TX 75701
KDLT-TV 3600 South Westport Avenue Sioux Falls SD 57106
KADN/KLAF-TV 1500 Eraste Landry Rd Lafayette, LA 70506
KVII-TV 1 Broadcast Center, Amarillo, TX 79101
WTVA-TV PO Box 320 Tupelo MS 38802
KX Network 1811 N 15th Street Bismarck, ND 58501
KBJR-TV 246 South Lake Ave. Duluth MN 55802
KARD/KTVE-TV 200 Pavilion Road W. Monroe, LA 71292
WTOK-TV 815 23rd Ave. Meridian, Ms. 39301
KMVT-TV 1100 Blue Lakes Blvd. N Twin Falls, ID 83301