Greetings:
Another busy week to tell you about, with TWO new ND openings and THREE new NDs to tell you about.
Our list of open ND jobs now stands at 25.
We have paid ads for FOUR of those ND openings, as well as ads for TWO EP jobs. And you'll see an ad soliciting applications for a training program for NDs.
We have some new news managers to tell you about, an obit for a longtime Chicago newsman, and a new baby for a former Indianapolis and Houston ND.
All that and more after this ad for the Kneeland Project:

The Kneeland Project Accepting Applications Now
Apply today!
The Kneeland Project is currently accepting applications for their April 10-13 session in Austin, Texas. Applications are due Thursday, January 31 and applications are available here.
Thanks to Kneeland's generous funders, this opportunity is nearly free for 18 selected news directors. The Kneeland Project pays for all tuition costs as well as hotel and several meals. Participants cover only their transportation and a few meals — Kneeland takes care of the rest.
What's missing from your social media strategy?
The world can be sloppy – leadership and ethics in the 24-7 media world.
What's happening to our business – what's ahead in the next three, five, ten years?
Big J Millennials?
Our viewers have changed. Now it's our turn.
How newsroom systems must evolve to meet the challenges of our business.
Participants will be joined by some of the best and brightest leaders in the industry, but they won't provide didactic, one-way lectures. On the contrary. Kneeland is seeking applications from news directors with high-level expertise, insight, and experience to make a truly unique opportunity.
It's an intensive program unlike any other. It's practical. It's highly interactive. It produces long-lasting results. Journalists return to their stations refreshed and ready to tackle the sometimes overwhelming challenges newsrooms now face.
Click here for more information and to apply. Only 18 news directors will be selected for this program. Apply today!
New News Director Openings:
KEYT-TV, Santa Barbara, CA…this News-Press and Gazette owned station is expanding the news operation and looking for a full time ND. C.J. WARD has been both ND and anchor, a job he's held since the summer of 2011. He'll now concentrate on anchoring full time. KEYT is an ABC affiliate. You can learn move about this opportunity in the paid ad below.
WVVA-TV, Bluefield, WV…MARK RIGSBY has left this Quincy owned NBC affiliate after three years as news director. He previously was the Assistant ND for KGAN-TV in Cedar Rapids, IA. He's also worked in Charleston/Huntington, WV, Clarksburg, WV, and Wilmington, NC.
And while they are not new openings, please note that we have paid help wanted ads below for ND opportunities in Nashville, Indianapolis, and Kansas City.
Newly Named News Directors:
WNWO-TV, Toledo, OH…JIM BLUE returns to this Barrington Broadcasting owned NBC affiliate. He left the station in 2008 when it did not renew his contract, and has been working as the ND/Anchor for WFFT-TV in Ft. Wayne (more on that below).  At WNWO, he'll replace AMYLYA RAGHUVEER who is taking a new role as Director of Digital Content and Community Relations.
WFFT-TV, Ft. Wayne, IN…DAN BALL has been named ND/Anchor for this Nexstar owned independent station.   (It had been the FOX affiliate until August, 2011.)   As noted above, he'll replace JIM BLUE who's returning to Toledo as ND/Anchor for WNWO-TV. Dan most recently had been an anchor for KSNV-TV in Las Vegas. He's also worked in Grand Rapids, MI, Fresno, and Palm Springs, CA.  Jim Blue was the first ND for the station.
WTVM-TV, Columbus, GA…DARRYL HUGER moves within Raycom to become ND for this ABC affiliate. He's currently the Assistant ND for another Raycom station, WCSC-TV in Charleston, SC where he's worked since 2007. At WTVM, he replaces TOM BURKE who left the station in December and is looking for a new position in a larger market.
Help Wanted Ads: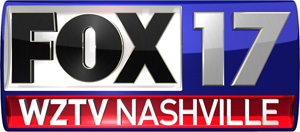 News Director, WZTV, Nashville, TN:
FOX 17 in Nashville, TN is searching for an experienced, hands-on News Director to lead the rebuilding of a great news operation.
Candidates need to show an aggressive and competitive style of news management, and possess the ability to lead a strong digital news initiative. Must also be able to be a leader and a teacher with significant knowledge of television journalism, ethics and law.
The position requires day-to-day management and improvement of news content and quality on all platforms. The News Director will also be responsible for maintaining a budget and properly handling all personnel issues. Candidates must show thorough knowledge of current news events as well as the ability to produce newscasts that meet and exceed current industry standards. The position requires strong talent recruiting and development skills.
The News Director at WZTV works with the station's General Manager and Corporate to establish and build a news philosophy that keeps the television news operation competitive and profitable. Must have a minimum of three years upper level news management experience and a related college degree.
Apply online by going to www.sbgi.net/employment
EEO/Drug Free

News Director, KEYT-TV, Santa Barbara, Santa Maria, San Luis Obispo, CA:
KEYT News Channel 3, located high atop TV Hill in beautiful Santa Barbara, is seeking an extraordinary leader to head a growing news team. We have just been acquired by News-Press & Gazette Company, and are making huge capital investments to build a dominant local news organization.
Our News Director will be a visionary leader, understand how to produce compelling and distinctive content on all multi-media platforms. Must have proven skill set to maximize content and customer loyalty on digital and social medial platforms. Must demonstrate a passion for the product with strong oversight and consistent communication and feedback.
Quality and innovation drives our success and we're eager to have a leader join us on this quest. We are growing, innovating and positioning our team to dominate the market. Looking for long-term players who love the quality of life on the California Coast and who would be proud to call Santa Barbara home. Minimum five years of television news management experience. A combination of experience and/or education may also be considered.
If you want to be a part of our success, please send your resume and cover letter, along with your news philosophy to:
Human Resources
KEYT-TV
730 Miramonte Drive
Santa Barbara CA 93109
or via email to lindseygarcia@keyt.com
KEYT-TV is an Equal Opportunity Employer.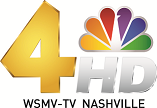 Executive Producer, WSMV-TV, Nashville, TN:
WSMV-TV is looking for an innovative and proactive Executive Producer to keep our newscasts and producing team moving forward. The Executive Producer supervises the look and content of multiple newscasts in order to ensure accuracy, quality, and adherence to ratings and research strategies. Responsible for generating coverage ideas, creating and improving newscast elements, and reviewing scripts. Will also be involved in a wide array of newsroom decisions and projects as a member of a collaborative news management team.
The EP is responsible for year-round performance management of our producers and associate producers, and must have a demonstrated track record of strong coaching and direct feedback. Other projects and responsibilities as assigned by news director. Must be willing to work long or unusual hours as news needs require, including occasional nights, overnights, weekends, and holidays.
Bachelor's degree in Journalism, Communications or related field. Minimum five years producing newscasts. Two years as Executive Producer or Supervising Producer preferred. INews proficiency, computer and newsroom software. Excellent Benefits.
To apply, click here to get to the Meredith Careers site.
EOE

Executive Producer, KHQ-TV, Spokane, WA:
KHQ-TV, Spokane, WA is seeking a full-time Executive Producer to lead our top-rated morning news. You might be thinking "morning?!" Yak! "Spokane?! Isn't that where it rains all the time?" You need to see this in person. Our morning show has more resources than markets three times our size (3 live reporters, 2 anchors with a decade of tenure, and more toys than you could play with). And take it from a Florida boy, the inland northwest is a winter wonderland with plenty to keep you busy indoors too. The summers are simply unbeatable. As for the job: you should be able to handle the day-to-day operations of the newsroom, working closely with producers and reporters to shape coverage; but a qualified candidate will also make sure we stay true to brand by staying in front of breaking news and driving our interactive coverage. We also want someone who can develop, train and coach producers, reporters, and editors to cover the effects of a story, not just the event. Oh, and there's the typical stuff like overseeing staff work schedules and establishing new workflows that save everyone time.
Qualified candidates please apply online and/or email resume to Neal Boling, Executive Director of Content and Operations: neal.boling@khq.com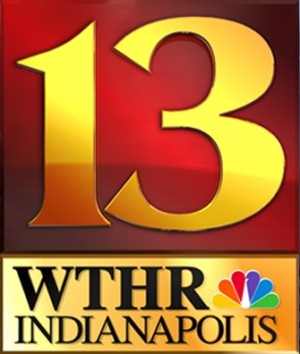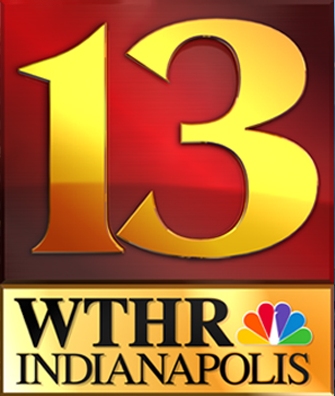 News Director, WTHR-TV, Indianapolis, IN:
WTHR-TV, Indiana's News Leader, is seeking a news director to lead this extraordinary team. We are a dominant station, nationally recognized, award-winning, locally owned station seeking a dynamic visionary leader.
Must truly know how to produce compelling and distinctive content on all multi-media platforms. Must have proven skill set to maximize content and customer loyalty on digital and social media platforms. Must demonstrate a passion for the product with strong oversight and consistent communication and feedback.
Quality drives our success and we're eager to have a leader join us and lead us on this quest. Looking for long term players who love the quality of the Midwest and who would be proud to call Indiana home. Minimum 7 years experience in news management and proven track record of major story coverage and ratings success.
Please include your news philosophy along with your resume and cover letter when applying online here.
DISPATCH BROADCAST GROUP IS AN EQUAL OPPORTUNITY EMPLOYER.

News Director, KSHB-TV, Kansas City, MO:
KSHB-TV, an NBC affiliate in Kansas City, MO is a station on the move! We are seeking a highly talented and experienced News Director with a proven track record of effective team building and strong news judgment. This candidate will understand the importance of viewer benefit and telling stories that go beyond the official/traditional angles.
Strong leadership skills and the ability to coach a large staff are also highly necessary. We are looking for someone who will continue to build our reputation of award-winning news coverage, and the highest journalistic standards
The successful candidate will possess 5-7 years' experience in newsroom management and television production desired. Must have proven and effective leadership skills; fosters open dialogue, empowers others, addresses conflict quickly and directly. Strong organizational and communication skills (verbal and written) required.
Send resume and a letter of introduction via email to: brian.bracco@kshb.com
or via mail to:
Brian Bracco
General Manager
KSHB-TV
4720 Oak Street
Kansas City MO 64112
Other News Management Openings:
ASSISTANT NEWS DIRECTOR:
WISH-TV, Indianapolis, IN (listed 1/12/13)
KVUE-TV, Austin, TX (relisted 11/17/12)
WNCT-TV, Greenville/New Bern, NC (listed 11/17/12)
EXECUTIVE NEWS PRODUCER:
KNBC-TV, Los Angeles, CA (PM EP, listed 12/22/12)
KTTV/KCOP-TV, Los Angeles, CA (PM EP, relisted 11/23/12)
KRON-TV, San Francisco, CA (listed 12/22/12)
KDFW-TV, Dallas, TX (Morning EP, relisted 12/1/12)
KING-TV, Seattle, WA (AM/EP, listed 12/15/12)
KIRO-TV, Seattle, WA (listed 11/23/12)
WFTS-TV, Tampa, FL (Dayside EP, listed 12/30/12)
WTVT-TV, Tampa, FL (AM EP, relisted 12/7/12)
KATU-TV, Portland, OR (AM EP, listing revised 12/7/12)
KOIN-TV, Portland, OR (new listing this week)
WRAL-TV, Raleigh, NC (AM EP, relisted 1/12/13)
WXIN-TV, Indianapolis, IN (PM EP, new listing this week)
KUSI-TV, San Diego, CA (relisted 12/1/12)
WSMV-TV, Nashville, TN (new listing this week, see ad above!)
WBRC-TV, Birmingham, AL (PM EP, listed 1/6/12)
WJXT-TV, Jacksonville, FL (Evening EP, relisted 1/12/13)
WTLV/WJXX-TV, Jacksonville, FL (2 openings, listed 11/3/12)
WINK-TV, Ft. Myers, FL (PM EP, relisted 12/1/12)
KHQ-TV, Spokane, WA (new listing this week, see ad above!)
WCYB-TV, Bristol, TN (relisted 11/23/12)
KOLO-TV, Reno, NV (Morning EP, relisted 12/15/12)
MANAGING EDITOR:
KNBC-TV, Los Angeles, CA (relisted 12/1/12)
KCRA-TV, Sacramento, CA (relisted 10/28/12)
Obituary and Memorial Information:
JIM EDWARDS, a longtime investigative producer for WBBM-TV in Chicago, died last week of a heart attack at the age of 63. This story from ROBERT FEDER tells us that Jim also had a career in radio under the name of JAKE HARTFORD. (His 'air name' was a tribute to his colleague WALTER JACOBSON and Jacobson's dog, Hartford!)
And our sympathy to former Grand Rapids and Indianapolis News Director PATTI McGETTIGAN on the death of her brother. BILL McGETTIGAN died of bladder cancer on December 15th. A kind note would reach Patti at: patti.mcgettigan@gmail.com
Situations Wanted:
Our Situations Wanted listings are free. If you'd like to state your case to a well targeted audience, email me an item (max. 100 words). You may include a link to a website, an email address, and a photo. You must include your name. I'll run it for one week. I don't represent or endorse those listed, but merely trying to help.
MEET MARK PETROVICH:
Seasoned, experienced news and sports producer with 20m plus years of major market experience looking to take the next big step.
Looking for Executive Producer or Assistant News Director position.
I have over 25 years of experience. I am currently working for NASA in Media Relations but want to get back into news or sports. Click here to see my resume.
Contact Mark Petrovich at mpetro16@aol.com or call me at 818-395-1666 if you are looking for someone like me.
Names in the News:
MAGGIE KERKMAN has a new job and doesn't have to move. She's joined KTVT-TV in Dallas as the EP of Special Projects. She's been working as the FOX News Network producer in Dallas. Maggie has also worked in Philadelphia, Phoenix, Cincinnati, and Ft. Myers, FL.
LEE ELDRIDGE is the new Assistant News Director for KUSI-TV in San Diego. Lee left his last ND job at Louisville's WAVE-TV in 2010 to move to California to help care for his significant other who was battling cancer. He also helped run her business. She's now recovered and Lee's now back in a newsroom.  In addition to Louisville, Lee's been an ND in Rochester, NY, Chattanooga, and Greenville, NC. He's also worked in Atlanta and Memphis.
JEN BILLINGS returns to KWTV in Oklahoma City as EP for PM Content. She had been the morning EP there before leaving in 2007 to work in public relations.
Two GM moves this week.  ARDY DIERCKS will be the next GM for Nexstar's trio of stations in Memphis, including WPTY-TV, the ABC affiliate there.  She's a former GM in Washington, Miami, St. Louis, and Austin, TX.  And CHARLES HENRICH joins Journal Broadcasting as GM for its Ft. Myers station, WFTX-TV. He's been a VP/Operations for Newport Television, and replaces JUDY KENNEY, who retired.
And congratulations to veteran ND KEITH CONNORS and his wife KARLA on the latest addition to their family, STELLA CONNORS.  Stella was born last Monday at 4:45 AM and weighed in a 7′ 12″. She joins brothers Cristian and Max (both under four years old) in a busy Connors household. Mom and Stella are doing well. Keith, of course, is a former ND in Indianapolis, Houston, Charlotte, Norfolk, and Rochester, NY. Wish he and Karla well via an email to: johnkeithconnors@gmail.com
Our Full List of ND Openings:
Here is my list of stations with open ND jobs, as of Saturday, January 19, 2013.
If you know of any additions/deletions/updates, please email me at: rick@rickgevers.com
WPIX-TV 220 E. 42nd Street New York NY 10017
KWHY-TV 1201 West 5th St., # T-900 Los Angeles CA 90017 (address corrected) *
WFLD-TV 205 N. Michigan Ave. Chicago IL 60601
KTVU-TV 2 Jack London Square Oakland CA 94607
WGCL-TV 425 14th St. NW Atlanta GA 30318
KTVK-TV 5555 N. 7th Avenue Phoenix AX 85013
WTHR-TV 1000 N. Meridian St. Indianapolis IN 46204 (see ad above!)
WZTV 631 Mainstream Drive Nashville TN 37228 (see ad above!)
KSHB-TV 4720 Oak Street Kansas City MO 64112 (see ad above!)
WDAF-TV 3030 Summit St. Kansas City MO 64108
WXIX-TV 635 W. Seventh St. Cincinnati OH 45203
KSNV-TV 1500 Foremaster Lane Las Vegas NV 89101
WVEC-TV 613 Woodis Ave. Norfolk, VA 23510
WPTY/WLMT 2701 Union Ave. Ext. Memphis TN 38112
KOTV 302 S. Frankfort St. Tulsa OK 74120
WDTN-TV 4595 S. Dixie Highway Dayton OH 45439
KSNW-TV 833 N. Main Wichita, KS 67203
WGME-TV 81 Northport Dr. Portland ME 04103
WCSH-TV One Congress Square Portland ME 04101
KRDO-TV 399 S. 8th St. Colorado Springs CO 80905
KEYT-TV 730 Miramonte Dr. Santa Barbara CA 93109 (see ad above!)
KRIS/KZTV 301 Artesian St. Corpus Christi, TX 78401
WREX-TV 10322 W. Auburn Rd. Rockford IL 61105
WVVA-TV Rte. 460 Bypass Bluefield, WV 24701
WBBJ-TV 346 Muse St. Jackson TN 38301