Tuesday, June 20th, 2017 UPDATE:
Two items for you this morning: a surprising news director change in Atlanta, and RTDNA announces the National Edward R. Murrow Awards.
FRANK VOLPICELLA has left WGCL-TV in Atlanta after less than a year as ND. He spent 16 years as ND for KVUE-TV in Austin, TX, before taking a buyout offer in early 2016. He's also been an ND in Huntsville, AL, where he worked for MARK PIMENTEL, who hired him at this Meredith owned CBS affiliate last year and is still the GM there.
Frank's also worked in Tampa, Jacksonville, FL, and Lexington.
His replacement will be the seventh ND there in 12 years.
I hope to have more on this story in our full report later this week.
And congratualtions to KXAS-TV in Dallas/Ft. Worth and WWBT-TV in Richmond, VA, honored today by RTDNA as winners of the Edward R. Murrow Award for Overall Excellence in large and small markets. The full story is here, and you can find the complete list of winners here.
By the way, I'll be at IRE in Phoenix later this week and hope to see some of you there.
regards,
Rick Gevers
**** ***** ****
Greetings:
Much like my weight, the number of open ND jobs creeps slightly higher this week, to 14.
That's because we have TWO new ND openings, with just ONE newly named ND. And all of those involved are veteran newspeople.
We have a new Paid Help Wanted ad this week for an Assistant ND in an attractive top 25 market.
And we have lots of items in Names in the News.
NBC Newschannel's BOB HORNER is retiring…and news of his replacement brought a standing ovation.
Some surprising changes in Denver TV ratings.
We'll tell you how a station handled a situation when a murder suspect called its reporter while surrounded by police.
Another ND honored for his role in alerting police to a threat.
LOTS of items about former News Directors.
And an EMMY winner in my household…but not the guy who works in TV!
All that and more below.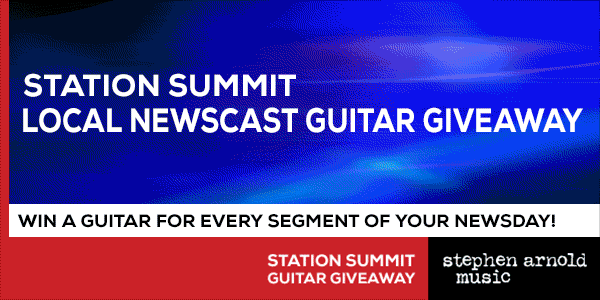 New News Director Openings: 
KMBC-TV, Kansas City, MO…we were the first to report Friday night that SHERRIE BROWN will leave this Hearst/ABC affiliate at the end of the July book. She's been a Hearst news director for almost 17 years: 9 1/2 years here, six years at KOCO-TV in Oklahoma City, and just over a year at KHBS/KHOG-TV in Ft. Smith, AR. General Manager SARAH SMITH and Sherrie distributed these emails to the staff. Sherrie's also worked for two other Oklahoma City stations and in Lawton, OK.
KFSM-TV, Ft. Smith, AR…another veteran news director, BILL CUMMINGS, will leave this Tribune owned CBS affiliate at the end of the July book. Bill told me he's looking for news opportunities. He's been the ND here for almost 2 1/2 years. GM VAN COMER told the staff in this laudatory email. Bill's been an ND in Erie, PA, Yuma, AZ, Tallahassee, Evansville, Johnson City TN, Tucson, and Huntington/Charleston, WV. He's also worked in sales for several vendors.
Newly Named News Directors: 
KVUE-TV, Austin, TX…we told you Friday night that TIM RYAN would be the next news director for this Tegna/ABC affiliate. Tim's a longtime Tegna employee, having worked at KUSA-TV in Denver for 25 years, the last 17 as ND. More on Tim and his background here. He's also worked in Wichita, Ft. Smith, and Columbia, MO. He replaces MIKE REDDING who left last April after less than a year as ND. Mike needed to return to the East Coast for family reasons and is still working for Tegna at WUSA-TV in Washington.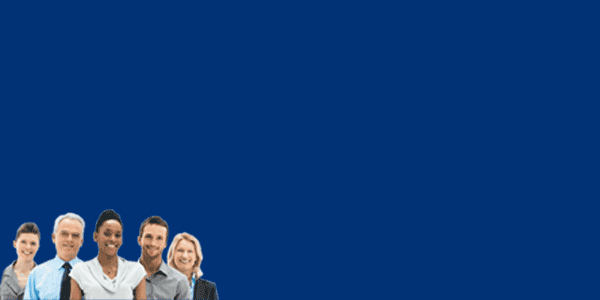 Paid Help Wanted Ad:

Assistant News Director, KOIN-TV, Portland, OR:
KOIN-TV 6 is looking for a dynamic assistant news director to help grow the station into the leading choice for news and information in Portland, Oregon. The successful candidate will be able to help develop a proactive assignment desk, work with reporters and photographers to craft compelling stories, and build relationships with producers and anchors, all with the goal of creating content that viewers will search out on the air and online.
You'll get to do it all in a city that's become one of the most popular in the country, with easy access to the ocean and the mountains, and to one of the most vibrant food scenes in the U.S.
Apply online here:
Other News Management Openings:
ASSISTANT NEWS DIRECTOR:
KMGH-TV, Denver, CO (listed 5/29/17)
KOIN-TV, Portland, OR (new listing this week, see ad above!)
WISH-TV, Indianapolis, IN (listed 6/4/17)
WRTV, Indianapolis, IN (relisted 6/4/17)
KJRH-TV, Tulsa, OK (relisted 6/4/17)
WICS-TV, Springfield, IL (listed 5/29/17)
KEZI-TV, Eugene, OR (relisted 4/30/17)
KION-TV, Salinas, CA (listed 6/4/17)
KSNT-TV, Topeka, KS (relisted 5/21/17)
KPLC-TV, Lake Charles, LA (listed 5/14/17)
EXECUTIVE PRODUCER:
KRIV-TV, Houston, TX (Senior AM Producer, listed 4/16/17)
WTVD-TV, Raleigh/Durham, NC: (listed 5/14/17)
WMAR-TV, Baltimore, MD (listed 5/29/17)
WBNS-TV, Columbus, OH (relisted 6/4/17)
WPTV, West Palm Beach, FL (AM EP, relisted 6/4/17)
WIVB-TV, Buffalo, NY (listed 5/21/17)
KWCH-TV, Wichita, KS (AM EP, listed 4/30/17)
WSLS-TV, Roanoke, VA (listed 5/29/17)
WBAY-TV, Green Bay, WI (listed 6/4/17)
WBRZ-TV, Baton Rouge, LA (PM EP, listed 4/23/17)
WCSC-TV, Charleston, SC (relisted 5/14/17)
WLBT-TV, Jackson, MS (listed 6/11/17)
WTXL-TV, Tallahassee, FL (relisted 4/23/17)
MISCELLANEOUS JOBS:
KPRC-TV, Houston, TX: Exec. Planning Editor (listed 6/4/17)
WKOW-TV, Madison, WI: Social Media Mgr. (listed 6/4/17)
Names in the News:
BOB HORNER, who's had a huge impact on improving relationships between NBC News and its affiliates, is stepping down as president of the NBC News Channel at the end of the month. Bob has been there 27 years, earlier worked in Atlanta and the CBS bureau, and in Mobile. His note, and one from NBC executive DAVID VERDI, are here.
SHARON HOUSTON, who's worked with Bob at both NBC and CBS, was quickly named to replace Bob. I'm told the newsroom responded with a standing ovation. Congrats to both Bob as he explores the next chapter of his life, and to Sharon on her new responsibilities.
KATIE HAMNER moves to KHBS/KHOG-TV in Ft. Smith, AR, as Assistant News Director. She's been an EP in Dallas and Minneapolis, and has worked on-air in Redding, CA Fargo, ND. (corrected 6/19/17)
What do you do when a triple murder suspect in on the telephone with one of your reporters while in a house surrounded by police? WOIO-TV (Cleveland) General Manager ERIK SCHRADER (himself a former ND) shared the station's decision making process with viewers.
In San Angelo, TX, KLST/KSAN-TV News Director DAVID WAGNER was honored by police for his role in stopping a threat against first responders.
The Denver Post looks at some surprising changes in the ratings wars in Denver as digital becomes more of a factor in our business.
We have items about several former news directors:
Veteran news director JON FISCHER has been named Managing Director for MGN Online. What that is…and what he'll do there…is in this news release.
Former Yakima, WA, News Director and General Manager CHRISTINE BROWN is running for Congress. She's running as a Democrat and will take on incumbent DON NEWHOUSE.
One-time KOAA-TV (Colorado Springs) News Director CINDY AUBREY is the new CEO of the Pikes Peak United Way. She had been the interim CEO there.
Longtime El Paso newsman RAY ORTEGA is stepping down as Community Relations Manager for an El Paso non-profit. He served as ND for KINT-TV and KTSM-TV in El Paso, and earlier as a reporter for KVIA-TV there.
Finally, we don't often report on regional EMMY wins in this space. but in the interest of insuring domestic tranquility, I thought it would be smart to report a win this week by my wife, KAREN BURNS, the Executive Vice President of the Indianapolis Zoo. Karen, zoo colleagues JUDY PALERMO and MELANIE LAURENDINE, Mays Entertainment Director and Producer MATT MAYS, and WTHR-TV's CYNDEE HEBERT were honored for Saving Species: The Indianapolis Prize Special. You can watch the program here, and note the introduction voiced by actress SIGOURNEY WEAVER.
And, if you're counting, that's one EMMY for Karen, and none for me.
General Manager News and Notes:
I'm not aware of any general manager changes this week.
Our Full List of Open ND Jobs:
Here is my list of stations with open ND jobs, as of Sunday, June 18, 2017.
If you know of any additions/deletions/updates, please email me at: rick@rickgevers.com
WUSA-TV 4100 Wisconsin Ave NW Washington DC 20016
KMGH-TV 123 E Speer Blvd. Denver, CO 80203
KMBC-TV 6455 Winchester Ave. Kansas City, MO 64133
WGRZ-TV 259 Delaware Ave., Buffalo, NY 14202
WNYT-TV 715 N Pearl St, Albany, NY 12204
WBIR-TV 1513 Bill Williams Ave., Knoxville, TN 37917
KWTX-TV 6700 American Plaza, Waco, TX 76712
KFSM-TV 318 N 13th St, Fort Smith, AR 72901
KLFY-TV 1808 Eraste Landry Rd, Lafayette, LA 70506
KERO-TV 321 21st St, Bakersfield, CA 93301
WSAW-TV, 1114 Grand Ave, Wausau, WI 54403
KTVA-TV 1001 Northway Drive St. 202. Anchorage, AK
WCJB-TV 6220 NW 43rd St, Gainesville, FL 32653
KRTV P.O. Box 2989, Great Falls, Montana, 59403