Thursday, June 13, 2013 UPDATE:
In the latest surprising station deal, Gannett has purchased Belo.
Wednesday, June 12, 2013 UPDATE:
Congratulations to KYW-TV in Philadelphia and WVUE-TV in New Orleans, winners of the large and small market National Edward R. Murrow Awards for Overall Excellence. And the award for network excellence went to a non-American network, Global of Canada. It's the first time a non-U.S. network won that honor.
The entire list of national winners is here. And you can click here for the list of regional award winners. Of note: there is a link to every winning submission so you can watch some very good television.
Two quick news director notes:
TRISTON SANDERS is being promoted within Belo to be the next ND for KENS-TV in San Antonio. For the last ten months, she's been the Assistant ND for Belo's WWL-TV in New Orleans.
And veteran ND BILL SHORY today was named ND for WAVE-TV, the Raycom-owned NBC affiliate in Louisville. He spent eight years as a news director in Knoxville, TN, and has also been a news director in Huntsville, AL.
Also, a quick correction from last week's report. We told you that JULIE JOHNSTON had been promoted to ND for KTUL-TV in Tulsa. She's actually the interim ND there.  Apologies to Julie, KTUL, and you for that error.
More on these stories and all the latest news in our full report later this week.
**** ***** ****
Greetings:
We have THREE  TWO new news directors to tell you about in this week's report, and just ONE new opening. That brings our count of open ND positions to 19 20.
Also this week, new help wanted ads for management jobs in Sacramento and Kansas City, and a reminder that the deadline for applications for the Carole Kneeland Project is coming soon.
In Names in the News, new news managers for stations in New York and Indianapolis, and an interesting GM move in Indianapolis, where a GM left one station to join a competitor. Unfortunately, his new station welcomed him with a brief story on the 6:00 news and used a photograph of a Los Angeles meteorologist! Oops.
And we have obits for a Peabody Award winning news manager and a longtime Arkansas GM.
Read on for more details on all those items.

The Kneeland Project Accepting Applications Now.
Apply today!
You have only one week left to apply for The Kneeland Project's next session, which will be held September 11-14, 2013 in Austin, Texas.
Thanks to Kneeland's generous funders, this opportunity is nearly free for 18 selected participants. The Kneeland Project pays for all tuition costs as well as hotel and several meals.
In a recent survey of Kneeland Fellows, 100% reported they still regularly use lessons learned at Kneeland, believe that time spent at Kneeland improved their career, and said they have recommended Kneeland to a friend or colleague.
This fall's participants will be joined by some of the best and brightest leaders in the industry, but they won't provide didactic, one-way lectures. On the contrary. Kneeland is seeking applications from news directors with high-level expertise, insight, and experience to make this a truly unique opportunity. Most importantly, journalists will leave the program with a solid plan to guide their leadership decisions starting the day they return to their newsroom. This isn't theoretical information that news managers will put on a shelf and neglect. Every participant will walk away with concrete action items to implement immediately that will make a difference in their station…and their life.
It's an intensive program unlike any other. It's practical. It's highly interactive. It produces long-lasting results. Journalists return to their stations refreshed and ready to tackle the sometimes overwhelming challenges newsrooms now face.
Click here for more information and to apply. Remember – apply before next Friday, June 14th. Only 18 news directors will be selected for this program. Apply now!
New News Director Opening:
WLIO-TV, Lima, OH…after ten years, LON TEGELS is leaving to startup a news department for WXXV-TV in Gulfport/Biloxi, MS. He'll oversee an operation with NBC and FOX affiliations there, an easy task for a man who oversaw one operation with four affiliations: NBC, ABC, CBS, and FOX in Lima.
Newly Named News Director:
KRIV-TV, Houston, TX…BOB MORFORD has been promoted to VP/ND for this FOX o-and-o. Bob's been the Assistant News Director here since last year, and has been the interim ND since TOM DOERR left in February to become ND for Fox's WFLD-TV in Chicago. Bob's previously been an ND in Phoenix, Pittsburgh, Cincinnati (two stations), Knoxville, Huntsville, and Ft. Pierce, FL. He's also worked in Columbia, MO.
Updated 6/10/13:  Apologies for this error below…JULIE JOHNSTON is the interim ND at KTUL at this point, not permanent.
KTUL-TV, Tulsa, OK…JULIE JOHNSTON has been promoted to ND for this Albritton owned ABC affiliate. She's been the Assistant ND there. Julie replaces CARLTON HOUSTON who left the station last month to become ND for KFOR-TV in Oklahoma City.
WXXV-TV, Gulfport/Biloxi, MS…LON TEGELS will be the first ND for this startup news operation. As noted above, Lon's been the ND at WLIO-TV in Lima, OH, for ten years. He's previously worked as a news director in Rockford, IL, Des Moines, Sioux City, and St. Joseph, MO, and has also worked in Hartford, San Diego, Jacksonville, Richmond, Ft. Myers, Evansville, Boise, Cedar Rapids, and Kirksville, MO. WXXV is owned by Morris Multimedia and is affiliated with NBC and FOX. The local newspaper offers this look at the station's plans.
Paid Help Wanted Ads: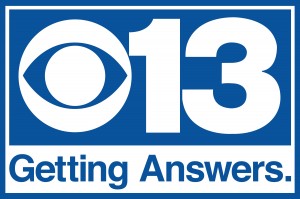 Executive Producer, KOVR-TV, Sacramento, CA:
CBS13, the CBS owned and operated station in beautiful Sacramento, has an opening for dayside Executive Producer.
We need an exceptional producer who knows how to guide, motivate and develop others. A strong leader who can guarantee the newscast vision is executed with consistency. Every day, every newscast.
Previous management experience is required.
You must apply online.
Search job number 14150BR under 'keyword' on cbscareers.com

Assistant News Director, KSHB-TV, Kansas City, MO:
The E.W. Scripps owned NBC affiliate in Kansas City, MO, 41 Action News seeks an Assistant News Director who is a strong show doctor ready for the next challenge. You should be high-energy, aggressive with breaking news and know how to think big. You'll run the day to day operations, guide coverage across 3 screens and create special coverage plans. You'll need to be great at juggling multiple projects and collaborating with the team to ensure those projects are executed.
The successful candidate will possess 3 + years' experience in newsroom management and television production desired. Must have proven and effective leadership skills; fosters open dialogue, empowers others, addresses conflict quickly and directly. Strong organizational and communication skills (verbal and written) required.
Send resume and a letter of introduction via email to: carrie.hofmann@kshb.com or via mail to:
Carrie Hofmann
News Director
KSHB-TV
4720 Oak Street
Kansas City MO 64112
Other News Management Openings:
ASSISTANT NEWS DIRECTOR:
KXAS-TV, Dallas/Ft. Worth (listed 5/17/13)
WISH-TV, Indianapolis, IN (relisted 5/5/13)
WVIT-TV, Hartford/New Haven, CT (relisted this week)
KSHB-TV, Kansas City, MO (listing revised this week, see ad above!)
WDJT-TV, Milwaukee, WI (listed 5/5/13)
WBND/WCWW-TV, South Bend, IN (listed 5/5/13)
KTIV-TV, Sioux City, IA (listed 5/10/13)
EXECUTIVE NEWS PRODUCER:
WFAA-TV, Dallas, TX (Morning EP, listed 5/17/13)
The Weather Channel, Atlanta, GA (Morning EP, relisted 6/2/13)
KRON-TV, San Francisco, CA (relisted 4/26/13)
KNTV, San Francisco/San Jose, CA (PM EP, listed 5/10/13)
KDFW-TV, Dallas, TX (Morning EP, relisted 4/26/13)
WRC-TV, Washington, DC (listed 5/10/13)
KCPQ-TV, Seattle, WA (listed 5/10/13)
KING-TV, Seattle, WA (AM EP, listing revised 4/13/13)
WFTS-TV, Tampa, FL (Dayside EP, relisted 5/10/13)
KOVR-TV, Sacramento, CA (new listing this week, see ad above!)
KUSI-TV, San Diego, CA (relisted 4/13/13)
WDAF-TV, Kansas City, MO (listed 5/5/13)
KOAT-TV, Albuquerque, NM (2 jobs, AM & PM, relisted 6/2/13)
WHBQ-TV, Memphis, TN (relisted this week)
WTEV/WAWS-TV, Jacksonville, FL (AM EP, relisted 5/5/13)
WINK-TV, Ft. Myers, FL (PM EP, relisted 4/6/13)
WIS-TV, Columbia, SC (AM EP, relisted 4/13/13)
MANAGING EDITOR:
KNBC-TV, Los Angeles, CA (relisted 4/26/13)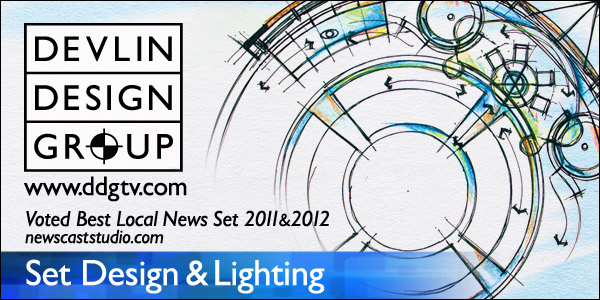 Obituaries:
JIM SUTHERLAND, a news manager who worked for local stations in Los Angeles, Tampa, and Atlanta, and for the Weather Channel and CNN, died May 27th of complications from a pulmonary embolism. He was 56. He was honored with a Peabody Award in 1983 for a series of stories on migrant farm workers in Florida. He left television in 2004 to start his own production company.
And we have an obituary for a well known GM:
DALE NICHOLSON, a longtime General Manager for KATV in Little Rock, died last Saturday at the age of 74. He spent 25 years at the helm of the station. This lengthy and interesting obituary includes (at the very end) the story the station aired on his passing.
Situations Wanted:
We offer a free situations wanted ad to news managers who are out of work and looking for a new opportunity. If you'd like to state your case to a well targeted audience, email me an item (max. 150 words). You may include a link to a website, an email address, and a photo. You must include your name. I'll run it for one week. I don't represent or endorse those listed, but merely trying to help.
This week, please meet MIKE CURTIS:
I am a veteran award-winning broadcast journalist seeking a return to news management as an assistant news director or executive producer. I have more than 28 years of experience as an executive producer, producer, manager and reporter.
I believe in strong and creative storytelling and thrive on reporting stories that are meaningful to the viewer and engage the community. News should be more than just information: it should be a public service. Stories should matter. And they should be compelling.
I have worked as an executive producer in the #1 market (New Jersey Network News) where I helped establish a tradition of journalistic excellence and trust and as a content producer in Philadelphia. I offer of wealth of experience, fresh ideas and know how to motivate and mentor in the newsroom.
I am ready to help lead your newsroom toward further success and am available immediately.
Here's a link to my resume.  My email is: Mdcurtis123@aol.com.  My phone is: 609-529-1011.
Names in the News:
SHARON VAN ZWIETEN starts Monday as the new Senior Executive Producer for WPIX-TV in New York. Her background includes stops at networks, both domestic and international, and local stations in Chicago, Seattle, Kalamazoo, and Dubuque, IA.
JANA SOETE, a longtime news manager for Scripps' WCPO-TV in Cincinnati, moves west to become the Assistant News Director for the company's WRTV in Indianapolis. She spent 20 years at WCPO, most recently as Managing Editor.
GM Note:
A surprise here in Indianapolis today, where WXIN-TV General Manager LARRY DELIA jumped across the street to WTHR-TV, the Dispatch owned NBC affiliate. Larry's been the GM at that Tribune-owned FOX affiliate for the past two years, and had earlier been a GM for Tribune stations in Harrisburg, PA, and New Orleans. At WTHR, he'll replace JOHN CARDENAS who left the station to return to Dispatch's WBNS-TV in Columbus, OH, as GM. John spent ten years as ND there before taking the WTHR GM job three years ago.
In what must have been an OMG! moment, WTHR used a picture of KTTV (Los Angeles) meteorologist PABLO PEREIRA in reporting Delia's hire in its 6:00 news. They ran a story with the correct picture at 11:00, with no mention of the earlier error.
Our Full List of ND Openings:
Here is my list of stations with open ND jobs, as of Friday, June 7, 2013.
If you know of any additions/deletions/updates, please email me at: rick@rickgevers.com
KWHY-TV 1201 West 5th St., # T-900 Los Angeles CA 90017 *
KMSP/WFTC 11358 Viking Drive Eden Prairie, MN 55344
WCPO-TV 1720 Gilbert Ave. Cincinnati OH 45202
KENS-TV 5400 Fredericksburg Road San Antonio TX 78229
WOAI-TV 1031 Navarro St. San Antonio TX 78205
WXMI-TV 3117 Plaza Dr. NE Grand Rapids MI 49525
KOCO-TV 1300 East Britton Road Oklahoma City OK 73131
WAVE-TV 725 S. Floyd St. Louisville KY 40203
WTVR-TV 3301 W. Broad St. Richmond VA 23230
KTUL-TV 3200 S. 29th West Ave. Tulsa OK 74107 (listing reinstated 6/10/13)
KSNW-TV 833 N. Main Wichita, KS 67203
WEYI-TV 2225 W. Willard Road Clio MI 48420
KGUN-TV 7280 E. Rosewood St. Tucson, AZ 85710
KRDO-TV 399 S. 8th St. Colorado Springs CO 80905
KRIS/KZTV 301 Artesian St. Corpus Christi, TX 78401
KCAU-TV 7280 E. Rosewood St. Sioux City IA 51101
KRCG-TV Highway 54 North Holts Summit MO 65043
WTWO-TV PO Box 9268 Terre Haute IN 47808
WVVA-TV 3052 Big Laurel Highway Bluefield, WV 24701
WLIO-TV 1424 Rice Ave. Lima OH 45805
* Spanish language station