Wednesday, March 22, 2017 UPDATE:
Scripps has filled its vacant Director of National News Recruitment spot.
The company announced veteran newswoman KATHERINE GREEN has been hired to fill the opening created when CHIP MAHANEY left last November to become ND of Scripps' Cincinnati station, WCPO-TV.
Here's the memo from Scripps' VP/News SEAN McLAUGHLIN.
Katherine is a former ND in Washington, DC, and Baltimore, and held management positions at CNN and briefly as Senior VP/News for Tribune. She's also worked in New York, Tampa, Miami, and Jacksonville, FL.
More on this story and all the week's news in our full report later this week.
regards,
Rick Gevers
**** ***** ****
Greetings:
A busy week for news director and news management moves, with FOUR newly named news director and another TWO jobs opening up. That brings our always unofficial list of open ND Jobs at 23.
We also have a handful of new Nexstar General Managers, a promotion at the network for a former local ND, a new EP for a Florida station, and two former Dayton news directors are honored.
Read on and…and at least for a moment…forget about badly your basketball bracket is doing!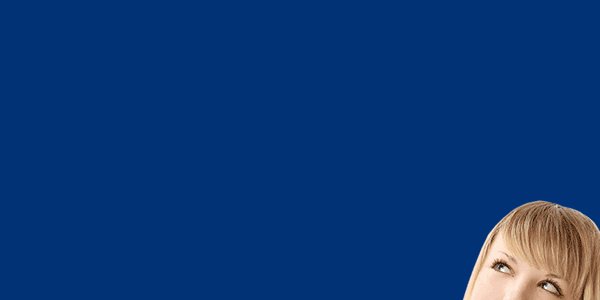 New News Director Openings:
WNYT-TV, Albany, NY…after 30 years (!) at the station, the last 7+ as news director, ERIC HOPPEL will leave this Hubbard Broadcasting owned NBC affiliate when his replacement is hired. Eric was the Assistant ND before being promoted to replace PAUL LEWIS in the fall of 2009.
KCBD-TV, Lubbock, TX…ERIK BREON is leaving this NBC affiliate, transferring to sister Raycom station KOLD-TV in Tucson. He's been the ND here since February 2015. More on that below.
Newly Named News Directors:
WIVB-TV, Buffalo, NY…LISA POLSTER has been promoted to news director for this Nexstar Media owned CBS affiliate. She's been the acting ND since SCOTT LEVY left the station last August, and had been the morning EP since 2015 when she resigned the ND job at WKBW-TV across town. She's also worked for a third Buffalo station, as well as in Baltimore and Paducah.
WOWK-TV, Charleston/Huntington, WV…DENNIS LORTZ has been promoted to news director for the Nexstar owned CBS affiliate. He's been the assistant news director here since October, is a former news director and anchor in Nebraska, and has worked in Rapid City, Dallas and Washington, in addition to a number of syndicated programs. His Linkedin page has the full story. Dennis replaces KEN WHITE who left the station in January after 2+ years.
KOLD-TV, Tucson, AZ…this Raycom Media station has hired ERIK BREON as its next news director. He replaces JOE HENGEMUEHLER who was promoted to General Manager earlier this year. Here's the note Joe sent to the staff. Erik, as you read above, has been the ND of sister Raycom station KCBD-TV (NBC) in Lubbock. He's also worked in Phoenix, Seattle, Dallas, Spokane and Abilene.
KWKT-TV, Waco TX…DEAN WETHERBEE has been named news director for this Nexstar Media Group owned FOX affiliate. Dean most recently was an EP in Tulsa, and has worked in a number of markets both small (Abilene and Portland, ME), medium (Tulsa, Oklahoma City, Austin Tx, and Little Rock) and large (Dallas and Detroit). He began as a producer before moving into management.
Paid Help Wanted Ads: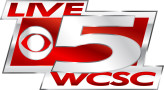 PM Executive Producer, WCSC-TV, Charleston, SC:
WCSC (CBS) Live 5 News, the dominant number one TV station in beautiful Charleston, South Carolina, has a rare opening for an experienced afternoon/evening Executive Producer.
We need an independent leader who can execute research-based strategy, aggressively pursue breaking news, coach a team of eager and experienced producers, and deliver measurable ratings growth.
Our ideal candidate:
Has at least two-years' experience as an Executive Producer and/or five years as a producer
Must be able to work flexible hours
Possesses the creative, critical eye of a "Show Doctor" who can deliver visually compelling show production
Knows the importance of delivering highly promotable stories with strong viewer benefit
Coaches excellent writing and copy editing
Understands the importance of maintaining high journalistic and ethical standards
Builds strong collaboration among producers, reporters, anchors and directors
Please apply online by clicking here.
EOE-M/F/D/V.

Executive Producer, WPTA-TV, Ft. Wayne, IN:
WPTA-TV in Fort Wayne, Indiana, is a highly successful, legacy station with a rare opportunity for an energetic and creative leader.
This senior position, functioning as the hub of our news organization, will serve as a
primary editorial decision maker for our TV, Web, mobile and social networking
platforms. We're seeking an experienced producer who can handle day-to-day needs, including breaking news.
WPTA-TV operates the ABC and NBC affiliates serving the market. We produce a combined 51 hours of news per week from our state-of-the art news center. This person will oversee and be in regular contact with all involved in our news-gathering and delivery processes, will weigh the full editorial possibility of every story and make decisions on how they will be disseminated. Candidates must have a proven producing record. Strong communication skills and leadership qualities are required.
Northeastern Indiana offers a low cost of living, affordable homes, beautiful lakes and great sports. You can make your mark here, and you will. Click here to learn our story.
Submit cover letter and resume with references, plus online links, to:
Jonathan Shelley, News Director, at: jshelley@wpta21.com.
Please indicate how you learned of the job.
WPTA is part of the QMI Broadcast Group, a family-owned company. Throughout QMI, positions are available for candidates with all levels of experience and the advancement you are seeking. Visit www.careersatquincy.com for links to all stations and opportunities.
WPTA-TV provides a competitive compensation and benefits plan
WPTA-TV is an Equal Opportunity Employer
Other News Management Openings:
ASSISTANT NEWS DIRECTOR:
WMAQ-TV, Chicago, IL (relisted this week)
WFAA-TV, Dallas, TX (listed 1/22/17)
WXYZ-TV, Detroit, MI (relisted 2/5/17)
KMOV-TV, St. Louis, MO (listed 3/12/17)
KJRH-TV, Tulsa, OK (relisted 2/5/17)
KEZI-TV, Eugene, OR (relisted 2/26/17)
KTUU-TV, Anchorage, AK (relisted 2/19/17)
EXECUTIVE PRODUCER:
WFAA-TV, Dallas, TX (AM EP, relisted 2/26/17)
WGCL-TV, Atlanta, GA (AM & PM EPs, listing revised 1/22/17)
WFLA-TV, Tampa, FL (AM EP, listed 3/12/17)
KWGN-TV, Denver, CO (PM EP, listed 2/19/17)
KMOV-TV, St. Louis, MO (AM & PM EP, listing revised 2/26/17)
KPTV, Portland, OR (relisted 2/26/17)
WRTV, Indianapolis, IN (Dayside EP, relisted 2/5/17)
WBNS-TV, Columbus, OH (Dayside EP, listing revised 1/22/17)
WPTV, West Palm Beach, FL (AM EP, listing modified 2/5/17)
KLAS-TV, Las Vegas, NV (AM EP, relisted this week)
WFMY-TV, Greensboro, NC (PM EP, relisted 2/5/17)
WREG-TV, Memphis, TN (relisted 1/22/17)
KJRH-TV, Tulsa, OK (AM EP, relisted 2/5/17)
KGUN-TV, Tucson, AZ (AM EP, listed 2/12/17)
WCBD-TV, Charleston, SC (listed 1/8/17)
WCSC-TV, Charleston, SC (listed 3/12/17, see ad above!)
WTXL-TV, Tallahassee, FL (relisted 2/5/17)
WPTA-TV, Ft. Wayne, IN (listed 3/12/17, see ad above!)
Names in the News:
RASHIDA JONES has been promoted to SVP of Specials for NBC News and MSNBC. She's been at the network since 2013 when she left the ND job at WIS-TV in Columbia, SC.
CANDACE McHAN heads south to become the Morning News EP for WFTX-TV, the Scripps owned FOX affiliate in Ft. Myers. She's held the same job for WMAZ-TV in Macon and has also worked in Oklahoma City and for two stations in Tallahassee.
Two former Dayton News Directors, DICK BIESER and ED HAMLYN are among ten inductees to the Dayton Area Broadcasters Hall of Fame. More here.
General Manager News and Notes:
Nexstar continues its hiring spree of General Managers, filling three more jobs this week.
COBY COOPER moves to WATE-TV in Knoxville as GM. He was replaced as GM for WCIA-TV in Springfield/Champaign by GARY HACKLER. And in Lafayette, LA, FRAN MCRAE-POSEY has been named GM for KLFY-TV. There are press releases about all three moves on the Nexstar website.
Our Full List of Open ND Jobs:
Here is my list of stations with open ND jobs, as of Sunday, March 19, 2017.
If you know of any additions/deletions/updates, please email me at: rick@rickgevers.com
KTVU-TV 2 Jack London Square NW Oakland, CA 94607
WUSA-TV 4100 Wisconsin Ave NW Washington DC 20016
KDEN-TV 2851 S. Parker Road Suite 1130 Aurora, CO 80014
WNCN-TV 1205 Front St. Raleigh, N.C., 27609
WSMV-TV 5700 Knob Rd, Nashville, TN 37209
WJAR-TV 23 Kenney Dr, Cranston, RI 02920
KJRH-TV 3701 S Peoria Ave. Tulsa, OK 74105
KOTV 303 N. Boston Ave Tulsa, OK 74103
WNYT-TV 715 N Pearl St, Albany, NY 12204
KSNW-TV 833 N Main St. Wichita, KS 67203
WICS-TV 2680 East Cook St. Springfield, IL 62703
WCBD-TV 210 W Coleman Blvd, Mt Pleasant, SC 29464
WNDU-TV 54516 IN-933, South Bend, IN 46637
WCTI-TV 225 Glenburnie Drive New Bern, NC 28560
KWQC-TV 805 Brady St, Davenport, IA 52803
WVNS-TV 141 Old Cline Road, Ghent, WV 25841
WNCT-TV 3221 Evans St, Greenville, NC 27834
KYTX-TV 2211 ESE Loop 323. Tyler, TX 75701
KVAL/KMTR-TV 4575 Blanton Rd, Eugene, OR 97405
KBJR-TV 246 South Lake Ave. Duluth MN 55802
KCBD-TV 5600 Ave. A, Lubbock, TX 79404
WGFL-TV 1703 NW 80th Blvd. Gainesville, FL 32606
WTOK-TV 815 23rd Ave. Meridian MS 39301