Thursday, March 9, 2017 UPDATE:
One of our industry's nicest people…at least in my estimation…is stepping down from his job in mid-April.
BRIAN BRACCO told me he's not 'retiring' but 're-wiring'.
He's currently the General Manager for Scripps' KSHB-TV (NBC)in Kansas City. Many of you will remember him from a long career with Hearst, first as ND for KMBC-TV (ABC) in Kansas City and later as VP/News for the company. He also worked as a news director in Columbus (OH), Birmingham, and also worked in Wichita.
Brian sent this delightful note to this staff, and we also have the memo from Scripps' corporate.
Sadly, Brian's happy day was likely marred late this afternoon when his beloved Kansas Jayhawks were upset by TCU in the Big 12 Tournament. (Full disclosure: I am a Missouri grad. This gives me pleasure.
More full disclosure: Missouri was awful this year.)
Earlier this week we teased a large market ND landing a new job. It's now official: MIKE GARBER is headed to Salt Lake City as ND for Sinclair's KUTV, the CBS station there. He most recently was ND for CBS's KTVT-TV in Dallas/Ft. Worth.
More on both stories in our full newsletter this weekend.
regards,
Rick Gevers
**** ***** ****
Tuesday, March 7, 2017 UPDATE:
Greetings:
A name that many of you will recognize has a new job today.
BILL MONDORA has been named Washington, DC, Bureau Chief for the Nexstar Media Group's expanding operation there. All the details are in the company's news release.
Bill most recently served as VP/News for KTTV, the FOX owned station in Los Angeles, a position he left last June. But you may more likely know Bill (or know of him) via his 24 years at CBS, many overseeing the network's Newspath service.
Bill also worked on the assignment desk in Orlando and Oklahoma City, and worked as a radio reporter in Oklahoma City.
More on this story…and details about a new news director job for a former major market news director…later this week.
regards,
Rick Gevers
**** ***** ****
Greetings:
Just ONE newly named news director and TWO new ND openings in this week's report. Our always unofficial list of news director openings increases to 27.
ONE of those open ND ads is among our THREE paid help wanted ads this week. Another of those ads features an EP/show-runner for a new show to be based in Denver.
In Names in the News, we have the retirement of a 35 year assignment desk veteran, a few people on the move, and what I thought was an interesting article on branding yourself in a new age of journalism. And we have several GM items, including a new GM in Denver and the retirement of a news director turned GM in West Virginia.
New News Director Openings:
KJRH-TV, Tulsa, OK…MICHAEL McCARDEL has left this Scripps' owned NBC affiliate after about 18 months as news director. He's also worked for two stations in Dallas and also in Houston.
KWQC-TV, Davenport, IA…RICH KURZ is returning to Portland as news director for Nexstar's KOIN-TV, the CBS affiliate there. Details below. He's been the ND for this NBC affiliate for three years.  More in this note to the KWQC staff.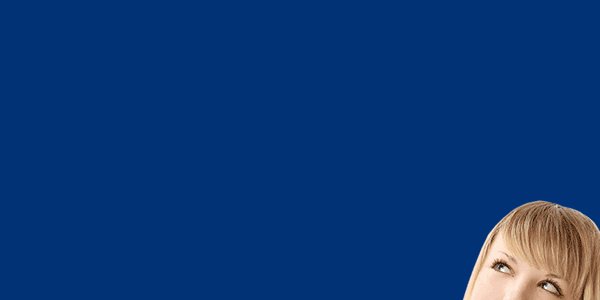 Newly Named News Director:
KOIN-TV, Portland, OR…as noted above, RICH KURZ is returning to Portland as the ND for this Nexstar owned CBS affiliate. He's spent the last three years as ND for KWQC-TV in Davenport, IA, but worked the previous 15 years for Portland's KGW-TV in a variety of roles. Rich has also worked in Tucson, Washington, DC, and Columbia, MO. At KOIN, he replaces KATE GLOVER who left in September to become ND for WGRZ-TV in Buffalo.
Paid Help Wanted Ads:
Executive Producer/Show-runner, Tegna, Denver, CO:
Have you produced LIVE TV?
Are you addicted to everything from news to pop culture?
Are you actively involved in social media?
We're looking for an EP/Showrunner for a live, daily multi-platform news and entertainment show.
This person should have worked in live, local, network or cable news PLUS syndicated or National TV Shows and IS ABLE TO WORK IN DENVER.
This person needs to thrive in a live environment where things are happening and changing at every moment.
Must understand social media and how to delve into a story that is trending
Understands how to synthesize a story and capture it in a compelling way
Must understand how to work with a variety of talent. Navigate multi on-camera hosts to guide them to engage the audience and illicit a response
Is a strong, positive leader to a large staff
Must possess the ability to change the course of a live show on a dime – while staying calm and in charge
Thrives on unscripted, opinionated Television – someone who's not afraid to change the way a story is delivered.
Endless Energy, Enthusiasm, Super Smart and a Team Player will best describe this EP/Show-runner
Send resumes to Lisa Kridos via an email to: Lisa.kridos@gmail.com

News Director, WCBD-TV, Charleston, SC:
WCBD-TV, the NBC affiliate in beautiful Charleston, SC is seeking a News Director. The ideal candidate must have solid news judgment, solid journalistic ethics, and working knowledge of FCC and other legal issues related to broadcast and digital journalism. We need a strategic thinker, effective communicator, and disciplined and determined leader. The News Director is not only responsible for setting goals and standards, but also establishing and maintaining systems to achieve those goals. Must be able to coach staff members on storytelling, newscast showcasing, and promotion. Must have working knowledge of newsroom computer systems and control room equipment. Knowledge of Ignite is a plus.
Job Duties:
Manage the stations broadcast and digital news operations, as well as the production staff
Responsible for implementing and executing long-term strategies and daily newsgathering efforts
Supervise production of special reports and coverage of significant community events
Set news department budget in conjunction with GM and manage expenses accordingly
Recruit, hire, train and supervise news department staff members. Provide consistent constructive feedback
Work closely with marketing department to create consistent vision and execution of the News 2 brand
College degree required
Previous management experience in a commercial television news department preferred.
Please send cover letters and resumes to Gray Soapes, General Manager, WCBD-TV 210 West Coleman Blvd., Mt. Pleasant, SC 29464 or via email to: goapes@wcbd.com
All candidates must apply online by clicking here.
No phone calls, please.
Equal Opportunity Employer/Minorities/Females/Disabled/Veterans. Pre-employment background check required. Valid driver's license required with good driving record. References required.

Executive Producer, KPTV, Portland, OR:
KPTV Fox12 in Portland, OR is currently recruiting for the position of Executive Producer.
The Executive Producer will lead a team of producers to deliver promotable, compelling, and well- written newscasts as well as online content. The EP will also regularly produce a primary newscast and write topical tease copy.
The EP will work closely with the News Director and Assistant ND to develop and implement strategies to improve product and raise ratings while managing resources and containing overtime. In addition, the successful candidate will:
Exercise strong news judgment and review newscast rundowns with an eye toward promotable content
Engage in creative content development following up on viewer submission of story ideas via Facebook, Twitter and other online sources, as well as official sources
Motivate staff and encourage "buy in" for station's news brand, news strategies and action plans.
Work with multi-media reporters/photographers to determine direction of stories and expectations.
Works closely with assignment desk on coverage, story selection, live coverage, assignment of reporters and crews.
Collaborate with producers on rundowns, story selection, formats, graphic elements, content and pace and flow of newscasts.
Supervise long term planning for sweeps and special events.
Other duties as assigned
Qualified applicants may apply online via the Meredith Careers page located here.
Other News Management Openings:
ASSISTANT NEWS DIRECTOR:
WMAQ-TV, Chicago, IL (relisted 1/8/17)
WFAA-TV, Dallas, TX (listed 1/22/17)
WFLA-TV, Tampa, FL (listed 2/5/17)
WXYZ-TV, Detroit, MI (relisted 2/5/17)
KJRH-TV, Tulsa, OK (relisted 2/5/17)
KEZI-TV, Eugene, OR (relisted 2/26/17)
KTUU-TV, Anchorage, AK (relisted 2/19/17)
EXECUTIVE PRODUCER:
WFAA-TV, Dallas, TX (AM EP, relisted 2/26/17)
WGCL-TV, Atlanta, GA (AM & PM EPs, listing revised 1/22/17)
KWGN-TV, Denver, CO (PM EP, listed 2/19/17)
KMOV-TV, St. Louis, MO (AM & PM EP, listing revised 2/26/17)
KPTV, Portland, OR (relisted 2/26/17, see ad above!)
WRTV, Indianapolis, IN (Dayside EP, relisted 2/5/17)
WBNS-TV, Columbus, OH (Dayside EP, listing revised 1/22/17)
WPTV, West Palm Beach, FL (AM EP, listing modified 2/5/17)
KLAS-TV, Las Vegas, NV (AM EP, relisted 1/8/17)
WFMY-TV, Greensboro, NC (PM EP, relisted 2/5/17)
KOAT-TV, Albuquerque, NM (PM EP, relisted 1/22/17)
WREG-TV, Memphis, TN (relisted 1/22/17)
KJRH-TV, Tulsa, OK (AM EP, relisted 2/5/17)
WFTX-TV, Ft. Myers, FL (AM EP, relisted 2/5/17)
KGUN-TV, Tucson, AZ (AM EP, listed 2/12/17)
WCBD-TV, Charleston, SC (listed 1/8/17)
WTXL-TV, Tallahassee, FL (relisted 2/5/17)
Obituary:
CHEZ PAZIENZA, a longtime newsman who worked for three stations in both Los Angeles and Miami, as well as for CNN and MSNBC, died Saturday, February 25th at the age of 47. Chez was the editor of an online site, The Daily Banter, and was the son of Miami investigative reporter RALPH (PAZIENZA) PAGE. This story from the Miami Herald has much more on his life and death.
Names in the News:
Congratulations to longtime WXYZ-TV (Detroit) Assignment Editor BOB KUSZYNSKI who's retiring after an amazing 35 years manning the desk there. He began his career in radio. This station paid him this on-air tribute.
One time KOTA-TV (Rapid City, SD) news director (and still an anchor there) HELENE DUHAMEL is retiring at the end of this week.
After a two year stint at WSMV-TV in Nashville, MEGAN ROBERTS is returning to WRCB-TV in Chattanooga as an executive producer. She'd been a producer there before going to Nashville where she also worked as a producer.
ANDRES ANGULO has parted ways with Spanish language Estrella TV. He'd been sued for sexual harassment there.
Finally, I meant to include this interesting story last week but forgot! It's a look at building your own brand in a new era of broadcasting.
General Manager News and Notes:
DEAN LITTLETON returns to Denver as General Manager for Scripps' KMGH-TV, the ABC affiliate there. Dean earlier served as Sales Manager for another Denver station. He's spent the last eight years as GM for WATE-TV in Knoxville and started his career as a news photographer and editor for another Knoxville station. More in this article from the Denver Business Journal.
ROGER SHEPPARD, a one-time news director turned general manager for WTAP-TV in Parkersburg, WV, retired on Friday after 27 years at the station. He also anchored and reported for the station, and worked for stations in Huntington and Pittsburgh. More in this profile from the local newspaper.
ROBERT RAFF returns to Topeka as GM for Nexstar's KSNT/KTMJ-TV. He'll also oversee the operations of KTKA-TV under a joint operating agreement. Details in this news release from Nexstar.
Our Full List of Open ND Jobs:
Here is my list of stations with open ND jobs, as of Sunday, March 5, 2017.
If you know of any additions/deletions/updates, please email me at: rick@rickgevers.com
KTVU-TV 2 Jack London Square NW Oakland, CA 94607
WUSA-TV 4100 Wisconsin Ave NW Washington DC 20016
KDEN-TV 2851 S. Parker Road Suite 1130 Aurora, CO 80014
WNCN-TV 1205 Front St. Raleigh, N.C., 27609
WSMV-TV 5700 Knob Rd, Nashville, TN 37209
KUTV 299 South Main Street, Suite 150. Salt Lake City, UT 84111
WJAR-TV 23 Kenney Dr, Cranston, RI 02920
WIVB-TV, 2077 Elmwood Ave. Buffalo, NY 14207
KJRH-TV 3701 S Peoria Ave. Tulsa, OK 74105
KOTV 303 N. Boston Ave Tulsa, OK 74103
KSNW-TV 833 N Main St. Wichita, KS 67203
WOWK-TV 555 5th Ave, Huntington, WV 25701
KOLD-TV 7831 N Business Park Dr, Tucson, AZ 85743
WICS-TV 2680 East Cook St. Springfield, IL 62703
WCBD-TV 210 W Coleman Blvd, Mt Pleasant, SC 29464 (see ad above!)
WNDU-TV 54516 IN-933, South Bend, IN 46637
WCTI-TV 225 Glenburnie Drive New Bern, NC 28560
KWQC-TV 805 Brady St, Davenport, IA 52803
WVNS-TV 141 Old Cline Road, Ghent, WV 25841
WNCT-TV 3221 Evans St, Greenville, NC 27834
KYTX-TV 2211 ESE Loop 323. Tyler, TX 75701
KVAL/KMTR-TV 4575 Blanton Rd, Eugene, OR 97405
KVII-TV 1 Broadcast Center, Amarillo, TX 79101
KBJR-TV 246 South Lake Ave. Duluth MN 55802
WGFL-TV 1703 NW 80th Blvd. Gainesville, FL 32606
KTEN-TV 10 Highpoint Circle Denison, TX 75020
WTOK-TV 815 23rd Ave. Meridian MS 39301