Friday, May 19, 2017 UPDATE: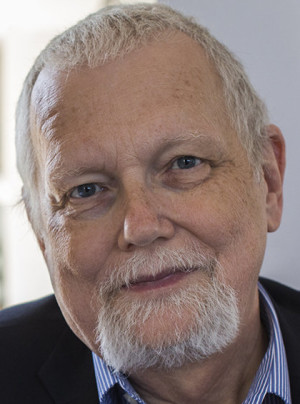 I'm saddened to tell you that GARY HANSON died yesterday after a seven year battle with cancer.  He was 66.
During his career, Gary was a news director, RTNDA chair, and longtime educator at Kent State.
Our friendship goes back more than 30 years. He was the news director at the CBS affiliate in Youngstown when I was at the CBS affiliate in Toledo.  Gary nominated me when I ran for the RTNDA Board of Directors, and I returned the favor when he ran for chair.
More details about his life and many accomplishments are in this release from Kent State, where he taught for years.
Our sympathy to his wife and teaching colleague LuETT HANSON.
We'll have more details on arrangements in our full newsletter later this weekend.
regards,
Rick Gevers
**** ***** ****
Greetings:
I hope you had a pleasant Mothers' Day.
And I'm guessing it was a pleasant weekend for the TWO new news directors we'll tell you about. And to my knowledge, there are NO newly opened ND jobs.
Our count of open news director positions now stands at 17.
ONE of those open ND jobs is listed among our FOUR Paid Help Wanted ads.
In Names in the News, we'll tell you about a news manager on the move, offer a link to a New York Times story about Sinclair Broadcasting's 'must-runs', and another link to a Columbia Journalism Review story on local news that focuses on a Florida market. We'll also tell about new ventures for two former news directors.
Finally, apologies to NICK ORTEGO who name I misspelled in reporting his departure from WDAM-TV in Hattiesburg.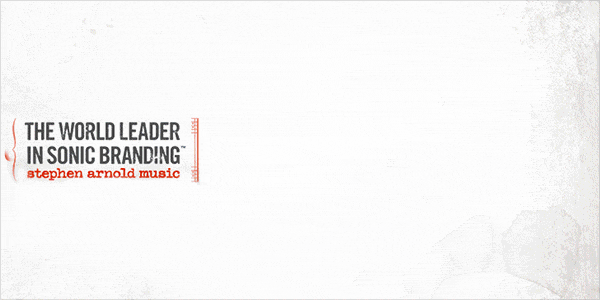 Newly Named News Directors: 
WDJT-TV, Milwaukee, WI…KENT HARRELL returns to Wisconsin as the next news director for this Weigel Broadcasting owned CBS affiliate. (Earlier in his career Kent was an ND in Green Bay). Here's the news release. Kent has been the ND for WICS-TV in Springfield, IL for the past 2+ years. He's also been an ND in Rockford, IL. At WDJT, he replaces TRACY DAVIS who left in April to become the Assistant ND for WMAQ-TV in Chicago. Tracy spent 2 years as ND here and four years at the station.
WICS/WRSP-TV, Springfield, IL…MIKE TRUETT returns to Central Illinois as news director for this Sinclair owned ABC affiliate (which operates Fox affiliate WRSP). GM RICK LIPPS sent this note to the staff. Mike's a former ND in Champaign, IL, and is currently the Assistant ND for sister-Sinclair station WPMI-TV in Mobile. He's also worked for two stations in Memphis and served in the Peace Corps. As we told you above, he's replacing KENT HARRELL.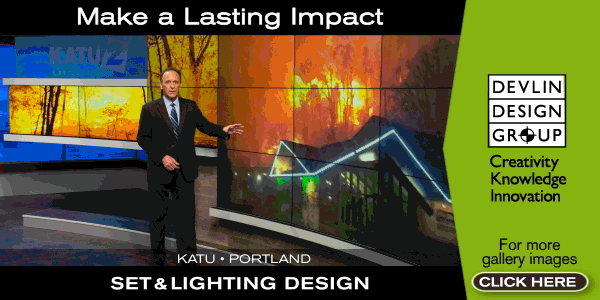 New News Director Openings:
I'm not aware of any new openings but did want to call your attention to the new help wanted ad just below for the ND opening at WDTN-TV in Dayton (as well as an ad for an ND job at the University of Kansas.
Paid Help Wanted Ads:

News Director, WDTN-TV, Dayton, OH:
WDTN and Dayton's CW are looking for our next great News Director.
The NBC and CW duopoly in Dayton, OH is a true multiplatform news operation where the News Director is a leader, planner, and trainer. We are looking for an experienced news manager who knows how to think strategically and execute plans that result in high quality journalism, as well as ratings success. Willingness to work positively with other station leaders to achieve station-wide goals is a must.
Dayton, known as the Birthplace of Aviation, is Ohio's fourth largest metropolitan area, located at the crossroads of America. Its features include world-class parks and bike trails, arts and culture, and a very low cost of living.
If you think you are the next energetic and enthusiastic leader of our newsroom, please apply by clicking here.

Executive Producer, WTVD-TV, Raleigh/Durham, NC:
WTVD/ABC 11 News, the ABC Owned Television station in Raleigh-Durham, North Carolina has an immediate opening for an Executive Producer to join the ABC11 News team. We are seeking an experienced Manager with superior news judgment and dynamic news producing experience. The Executive Producer manages daily newscasts and content in conjunction with other news managers. The ideal candidate must have a keen understanding of multi-platform strategy and have a track record of breaking news success stories. This person will excel by executing big-picture goals while focusing on the details with daily content coverage. We are looking for a proven leader with excellent communication and collaboration skills.
College degree and five years previous management experience preferred.
DUTIES:
Supervise Newscast Producers
Provide consistent feedback to Producers by setting goals and tracking progress
Inspire Producers in the development of compelling newscast production and story-telling.
Contribute strategic content ideas in editorial meeting
Collaborate with Assignment Editors and Digital Producers on multi-platform breaking news coverage
Work with the Audience Development team on newscast promotion across all platforms.
Copy edit scripts
Manage Producer Schedules
Please log onto www.disneycareers.com and search for (EXECUTIVE PRODUCER); create a candidate profile, and upload your resume and cover letter.
ABC11 is an Equal Opportunity Employer – Female/Minority/Veteran/Disability/Sexual Orientation/Gender Identity.
The Company will consider for employment qualified applicants with criminal histories in a manner consistent with the San Francisco Fair Chance Ordinance.
NO PHONE CALLS ACCEPTED

Newscast Producer, WRAL-TV, Raleigh, NC:
Would you like to work for a news operation with a commitment to excellence and a long track record of success? WRAL, the dominant television station in the Raleigh-Durham-Fayetteville market, is seeking a strong news producer to craft, write and oversee compelling, visually interesting and fast-paced newscasts. During the newscast, this person is responsible for timing stories, weather, and sports to ensure the newscast ends on time; coordinating breaking news stories; and leading the production crew in the control room to make sure the newscast is executed cleanly on the air. We're looking for a person with outstanding leadership and communication skills, proven writing ability, a vision for graphics, and a passion for memorable, creative newscasts. If you are a strong decision-maker capable of managing multiple live shots, writing compelling copy and producing top-notch newscasts, this is the job for you.
Two years of television news producing experience, a four-year college degree, and a pre-employment drug screening are required. WRAL is locally owned by Capitol Broadcasting Company, a stable, community-oriented company that offers some of the best benefits in the business. All candidates must apply online by clicking here.
EOE M/F. All Capitol Broadcasting Company properties are tobacco free.
Capitol Broadcasting Company participates in E-Verify.
It is the policy of the company to be fair and impartial in all relations with employees and applicants for employment. No person will be discriminated against in employment because of race, color, religion, age, sex, military status, national origin, physical/mental disability, or any other characteristic protected by applicable federal or state law.

News Director/Executive Producer, University of Kansas, Lawrence, KS:
The William Allen White School of Journalism and Mass Communications at the University of Kansas seeks an accomplished and innovative journalist to be the next news director/executive producer of the School's award-winning newscast and online content.
The successful applicant will have multi-platform journalism experience and have the knowledge, skills, and passion to help students prepare a daily TV newscast, support student-generated broadcast and web site content, and teach undergraduate courses. Successful candidates should have the ability to teach in areas such as media writing, multimedia reporting, digital media, visual communication, and advanced media courses. The successful applicant must be organized, energetic and innovative, and work effectively with students and others.
This full-time, 12 month position is non-tenure track and will be 50% managing the newsroom and newscasts and 50% teaching undergraduate courses.
Review of applications begins on June 10, 2017 and continues as needed throughout the posting period to collect a pool of qualified applicants. To ensure consideration, apply before the application review date.
Salary & Benefits: Competitive and based upon experience
For More Information: journalismsearch@ku.edu
Click here to apply:
KU is an EO/AAE, full policy here.
Other News Management Openings:
ASSISTANT NEWS DIRECTOR:
WRTV, Indianapolis, IN (listed 4/2/17)
KJRH-TV, Tulsa, OK (relisted 4/9/17)
KEZI-TV, Eugene, OR (relisted 4/30/17)
KSNT-TV, Topeka, KS (listed 3/26/17)
KTUU-TV, Anchorage, AK (relisted 4/23/17)
KPLC-TV, Lake Charles, LA (new listing this week)
EXECUTIVE PRODUCER:
KRIV-TV, Houston, TX (Senior AM Producer, listed 4/16/17)
WFLA-TV, Tampa, FL (PM EP, listing revised 4/16/17)
WEWS-TV, Cleveland, OH (listed 4/2/17)
KMOV-TV, St. Louis, MO (AM EP, listing revised 4/2/17)
WTVD-TV, Raleigh/Durham, NC: (new listing this week, see ad above!)
WBNS-TV, Columbus, OH (listing revised 3/26/17)
WPTV, West Palm Beach, FL (AM EP, relisted 4/9/17)
KLAS-TV, Las Vegas, NV (AM EP, relisted 3/19/17)
WBRC-TV, Birmingham, AL (listed 3/26/17)
WJXT-TV, Jacksonville, FL (Digital EP, listing modified 4/16/17)
KWCH-TV, Wichita, KS (AM EP, listed 4/30/17)
WBRZ-TV, Baton Rouge, LA (PM EP, listed 4/23/17)
WCSC-TV, Charleston, SC (relisted this week)
WPTA-TV, Ft. Wayne, IN (listed 3/12/17)
WTXL-TV, Tallahassee, FL (relisted 4/23/17)
Names in the News:
DEREK ROWLES has been promoted to Assistant Content Director for WTVD-TV in Raleigh/Durham. He had been an EP there. The station is looking for his replacement as detailed in the paid help wanted ad above.
The New York Times offered this front page story Saturday about the 'must-run' stories Sinclair Broadcasting sends to its stations.
The Columbia Journalism Review examines local news in one Florida market in this story. Caution: it uses a word (or two or three) you probably wouldn't say to your mother, but only in describing a story that some of the local stations covered.
The Society of Professional Journalist announced its Sigma Delta Chi award winners this week. The entire list is here.
MARK TONEY, who spent 12 years at SmithGeiger and is a former news director in Chicago, Miami, Oklahoma City and Richmond, has launched Luce Media. What, you ask, is Luce Media? Details here.
Old friend WILLIE CHRIESMAN has also launched a new venture. Willie's a former ND in Birmingham and also worked in Detroit, Boston, Washington, Denver and Atlanta. His new site covers the food scene in the area. Learn more in this story.
General Manager News and Notes:
No news this week…if you know of any moves, please let me know.
Our Full List of Open ND Jobs:
Here is my list of stations with open ND jobs, as of Sunday, May 14, 2017.
If you know of any additions/deletions/updates, please email me at: rick@rickgevers.com
WUSA-TV 4100 Wisconsin Ave NW Washington DC 20016
WDAF-TV 3030 Summit St. Kansas City MO 64108
KVUE-TV 3201 Steck Avenue, Austin, TX 78757
WJAR-TV 23 Kenney Dr, Cranston, RI 02920
WNYT-TV 715 N Pearl St, Albany, NY 12204
WDTN-TV 4595 S. Dixie Drive Moraine, Ohio 45439
WBND-TV 53550 Generations Drive, South Bend, IN 46635
WCTI-TV 225 Glenburnie Drive New Bern, NC 28560
KWQC-TV 805 Brady St, Davenport, IA 52803
KVAL/KMTR-TV 4575 Blanton Rd, Eugene, OR 97405
KLFY-TV 1808 Eraste Landry Rd, Lafayette, LA 70506
KERO-TV 321 21st St, Bakersfield, CA 93301
WSAW-TV, 1114 Grand Ave, Wausau, WI 54403
KBJR-TV 246 South Lake Ave. Duluth MN 55802
KTVA-TV 1001 Northway Drive St. 202. Anchorage, AK
WDAM-TV 2362 US-11, Moselle, MS 39459
KRTV P.O. Box 2989, Great Falls, Montana, 59403