Greetings:
We're down to just 15 open news director positions, following a week in which FOUR positions were filled and just ONE opened up.
And if you're asking, that's about as low a number that I can recall in 21+ years of keeping track.
ONE of those open ND jobs is among our SIX paid help wanted ads this week.
We also welcome The Kneeland Project back to these pages with an ad for an upcoming seminar. That's just below.
We now have details on arrangements for GARY HANSON, whose death from cancer we told you about on Thursday. That's below.
Also below, a new GM at a San Francisco o-and-o, details about the future of one of my daily reads, Newsblues, an intriguing look at how a major metropolitan daily is succeeding with its digital products, a new Assistant ND in Alaska, and some very familiar names have new jobs both in and out of TV.
Finally, a shameless personal note.
I still have two tickets left for next Sunday's Indianapolis 500. It's the 101st running of this great event and should be a terrific time. The seats are in the Tower Terrace (behind the pits along the front straight, Section 48, row BB).
They're $115 each. If you're interested please let me know ASAP.

Do you know of someone who deserves a little Kneeland?
(Hint: it might be you.)
The Kneeland Project is accepting applications now for their September 6-9, 2017 session in Austin, Texas. Applications are due Friday 6/16/17 and are available by clicking here.
Thanks to Kneeland's generous funders, this opportunity is nearly free for 18 selected news managers. The Kneeland Project pays for all tuition costs as well as hotel and several meals. Participants cover only their transportation and a few meals — Kneeland takes care of the rest.
In addition to tackling core Kneeland subjects like ethical leadership, time-saving strategies and results-driven digital ideas, we are covering race, religion and election coverage in our September session. You can't miss this opportunity.
In a recent survey of Kneeland Fellows, 100% reported they still regularly use lessons learned at Kneeland, believe that time spent at Kneeland improved their career and said they have recommended Kneeland to a friend or colleague.
The Kneeland Project is an intensive program unlike any other. It's practical. It's highly interactive. It produces long-lasting results.
Click here for more information and to apply.
Only 18 journalists will be selected for this program. Apply today!
Newly Named News Directors: 
WDTN-TV, Dayton, OH…LONI BLANDFORD transfers within Nexstar to become ND for this ABC affiliate. Here's the note from GM JOE ABOUZEID. She's spent the past 3+ years at another Nexstar station, WISH-TV in Indianapolis as Managing Editor and (first) EP/Investigations. She's also worked in Las Vegas, Nashville and Greenville, SC. This vacancy was created when DENISE ECK left to become ND for WSMV-TV in Nashville.
KWQC-TV, Davenport, IA…STEPHANIE HEDRICK heads east to become ND for this Gray TV owned NBC affiliate. She's spent the last four years as the ND for Gray's KOLN-TV in Lincoln. She has family reasons to move as you'll learn in her online bio. She's also worked in Waco and also taught English in Bangkok, Thailand! Stephanie replaces RICH KURZ who left earlier this year (after three years as ND) for the ND job at KOIN-TV in Portland, OR.
KOLN-TV, Lincoln, NE…MIKEL LAUBER moves within Gray as he has been named ND for this CBS affiliate. Mikel tells me the move gets him closer to family. He's been the ND for Gray's KWTX-TV in Waco for the past three years, and earlier spent three years as ND for the company's WSAW-TV in Wausau, WI, where he also anchored. He replaces STEPHANIE HEDRICK who ironically also came from KWTV where she had been an EP. Stephanie spent four years as ND here before moving to KWQC-TV, as noted above.
KVAL/KMTR-TV, Eugene, OR…BERT RUDMAN returns to the lower 48 as the news director for this Sinclair operation. Bert spent the past four years as the ND for KTVA-TV in Anchorage. He began his career as an anchor and reporter before moving behind the camera, first as a producer in Atlanta and then as a producer for CBS, ABC, and ESPN. In Eugene, he succeeds LARRY JOHNSON who was the ND here for three years before leaving in February.
New News Director Openings:
KWTX-TV, Waco, TX…as noted above, MIKEL LAUBER is leaving this Gray TV owned CBS affiliate to become ND for Gray's KOLN-TV in Lincoln, NE. You can learn more about this opportunity in the Paid Help Wanted ad below.
Paid Help Wanted Ads:

News Director, KWTX-TV, Waco, TX:
KWTX-TV, News 10, Central Texas' most-watched news station is seeking an experienced News Director for its award winning staff. The experienced candidate will lead development of content for KWTX (CBS), The CW-12 Central Texas (News at 9), and a market-leading group of social platforms.
KWTX-TV is the current "Service to America" station as awarded by the National Association of Broadcasters and honored with four Edward R. Murrow Awards in 2017. The station was named as Outstanding Station for 2016 by the Texas AP Broadcasters, in addition to receiving 30 other awards for excellence in journalism from the organization. KWTX also won two Lone Star EMMY awards in 2016 and was recently nominated for four-regional EMMA awards by the Lone Star Chapter of the National Academy of Television Arts & Sciences. The qualified candidate should possess the skills to successfully lead an experienced, dedicated staff of journalists who seek to raise the bar of integrity. Our current news director is transferring within the company.
If you are self-motivated, have a strong work ethic, and want to become the next member of our successful team, we want to hear from you! Please click here for full posting and to submit your resume for consideration.
For more information, please contact Mike Wright at mike.wright@kwtx.com.
KWTX-TV, an operating company of Gray Television, is an equal opportunity employer.
Offers contingent upon satisfactory completion of the application process, which includes a pre-employment drug screen and MVR check.
Gray Television participates in E-Verify.


Executive Producer, WIVB-TV, Buffalo, NY:
WIVB News 4 and CW 23 serve Western New York with the region's best local news, the area's most dependable forecast, and up-to-the -minute Breaking News coverage, on air, on WIVB.com and the News 4 Smart Phone app. With nine and-a-half hours of local news weekdays, News 4 surpasses all other Buffalo TV stations in its commitment to live news, and with WIVB.com, News 4 reaches three-quarters of a million unique users every month.
News 4 is seeking a top Executive Producer who loves to live news! A qualified applicant will be an experienced Executive Producer or Special Projects Producer or the best producer in your shop, who is a great writer and wants to help lead a team of the some of the strongest news people in the business.
You must be able to explain and sustain our news vision. Some additional job requirements include; knowledge of graphics-use to enhance the value to our audience, know how to showcase a newscast and the ability to lead and enhance the performance of producers, reporters and anchors.
The ideal candidate will understand, use and be able to teach the value of social media and digital content. Great judgment and ethics along with the ability to maintain a flexible work schedule will contribute to your success in this position.
Education/Experience: a Bachelor's Degree in Communications, TV/film or the equivalent and at least 5 years experience in television or radio broadcast/production.
Click here to apply online.
EOE/MINORITIES/FEMALES/VETERANS/DISABLED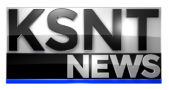 Assistant News Director, KSNT/KTKA-TV/KTMJ-TV, Topeka, KS:
Are you a show doctor? Like to coach new producers and reporters to success? Want to lead a team to the top?
Check out this exciting opportunity to join a thriving company and station in the heart of the country. A perfect job for a producer or reporter looking to enter management, or a small market manager looking to take the next step.
We produce 35 hours of news a week on the local NBC, ABC and FOX stations, and we're looking for a hands on manager with an aggressive style to help drive the ship.
The successful candidate will lead, train, supervise and motivate news employees. Must have excellent news judgment and have a thorough understanding of digital and social media. Passion for breaking news, strong organizational skills and solid leadership skills are a must.
Responsibilities:
– Manage content delivery on multiple platforms
– Work closely with news director to lead philosophy and direction
– Review daily newscasts to ensure quality and provide feedback to all staff
Requirements:
– Understanding of journalistic ethics, libel, and privacy laws
– Ability to manage multiple hours of newscasts on multiple stations
– Excellent communication skills
– Strong writing and storytelling skills
– Ability to work in stressful situations
– Journalism degree and a minimum of five years' experience in local TV news
Apply online at ksnt.com/jobs and send application materials to Jesse Fray, news director, at jfray@ksnt.com.
KSNT is an Equal Opportunity Employer.

Executive Producer, WTVD-TV, Raleigh/Durham, NC:
WTVD/ABC 11 News, the ABC Owned Television station in Raleigh-Durham, North Carolina has an immediate opening for an Executive Producer to join the ABC11 News team. We are seeking an experienced Manager with superior news judgment and dynamic news producing experience. The Executive Producer manages daily newscasts and content in conjunction with other news managers. The ideal candidate must have a keen understanding of multi-platform strategy and have a track record of breaking news success stories. This person will excel by executing big-picture goals while focusing on the details with daily content coverage. We are looking for a proven leader with excellent communication and collaboration skills.
College degree and five years previous management experience preferred.
DUTIES:
Supervise Newscast Producers
Provide consistent feedback to Producers by setting goals and tracking progress
Inspire Producers in the development of compelling newscast production and story-telling.
Contribute strategic content ideas in editorial meeting
Collaborate with Assignment Editors and Digital Producers on multi-platform breaking news coverage
Work with the Audience Development team on newscast promotion across all platforms.
Copy edit scripts
Manage Producer Schedules
Please log onto www.disneycareers.com and search for (EXECUTIVE PRODUCER); create a candidate profile, and upload your resume and cover letter.
ABC11 is an Equal Opportunity Employer – Female/Minority/Veteran/Disability/Sexual Orientation/Gender Identity.
The Company will consider for employment qualified applicants with criminal histories in a manner consistent with the San Francisco Fair Chance Ordinance.
NO PHONE CALLS ACCEPTED

Newscast Producer, WRAL-TV, Raleigh, NC:
Would you like to work for a news operation with a commitment to excellence and a long track record of success? WRAL, the dominant television station in the Raleigh-Durham-Fayetteville market, is seeking a strong news producer to craft, write and oversee compelling, visually interesting and fast-paced newscasts. During the newscast, this person is responsible for timing stories, weather, and sports to ensure the newscast ends on time; coordinating breaking news stories; and leading the production crew in the control room to make sure the newscast is executed cleanly on the air. We're looking for a person with outstanding leadership and communication skills, proven writing ability, a vision for graphics, and a passion for memorable, creative newscasts. If you are a strong decision-maker capable of managing multiple live shots, writing compelling copy and producing top-notch newscasts, this is the job for you.
Two years of television news producing experience, a four-year college degree, and a pre-employment drug screening are required. WRAL is locally owned by Capitol Broadcasting Company, a stable, community-oriented company that offers some of the best benefits in the business. All candidates must apply online by clicking here.
EOE M/F. All Capitol Broadcasting Company properties are tobacco free.
Capitol Broadcasting Company participates in E-Verify.
It is the policy of the company to be fair and impartial in all relations with employees and applicants for employment. No person will be discriminated against in employment because of race, color, religion, age, sex, military status, national origin, physical/mental disability, or any other characteristic protected by applicable federal or state law.

News Director/Executive Producer, University of Kansas, Lawrence, KS:
The William Allen White School of Journalism and Mass Communications at the University of Kansas seeks an accomplished and innovative journalist to be the next news director/executive producer of the School's award-winning newscast and online content.
The successful applicant will have multi-platform journalism experience and have the knowledge, skills, and passion to help students prepare a daily TV newscast, support student-generated broadcast and web site content, and teach undergraduate courses. Successful candidates should have the ability to teach in areas such as media writing, multimedia reporting, digital media, visual communication, and advanced media courses. The successful applicant must be organized, energetic and innovative, and work effectively with students and others.
This full-time, 12 month position is non-tenure track and will be 50% managing the newsroom and newscasts and 50% teaching undergraduate courses.
Review of applications begins on June 10, 2017 and continues as needed throughout the posting period to collect a pool of qualified applicants. To ensure consideration, apply before the application review date.
Salary & Benefits: Competitive and based upon experience
For More Information: journalismsearch@ku.edu
Click here to apply:
KU is an EO/AAE, full policy here.
Other News Management Openings:
ASSISTANT NEWS DIRECTOR:
WRTV, Indianapolis, IN (listed 4/2/17)
KJRH-TV, Tulsa, OK (relisted 4/9/17)
KEZI-TV, Eugene, OR (relisted 4/30/17)
KSNT-TV, Topeka, KS (relisted this week, see ad above!)
KPLC-TV, Lake Charles, LA (listed 5/14/17)
EXECUTIVE PRODUCER:
KRIV-TV, Houston, TX (Senior AM Producer, listed 4/16/17)
WFLA-TV, Tampa, FL (PM EP, listing revised 4/16/17)
WEWS-TV, Cleveland, OH (listed 4/2/17)
KMOV-TV, St. Louis, MO (AM EP, listing revised 4/2/17)
WTVD-TV, Raleigh/Durham, NC: (listed 5/14/17, see ad above!)
WBNS-TV, Columbus, OH (listing revised 3/26/17)
WPTV, West Palm Beach, FL (AM EP, relisted 4/9/17)
KLAS-TV, Las Vegas, NV (AM EP, relisted 3/19/17)
WBRC-TV, Birmingham, AL (listed 3/26/17)
WJXT-TV, Jacksonville, FL (Digital EP, listing modified 4/16/17)
WIVB-TV, Buffalo, NY (new listing this week, see ad above!)
KWCH-TV, Wichita, KS (AM EP, listed 4/30/17)
WBRZ-TV, Baton Rouge, LA (PM EP, listed 4/23/17)
WCSC-TV, Charleston, SC (relisted 5/14/17)
WTXL-TV, Tallahassee, FL (relisted 4/23/17)
Obituary:
Funeral services for longtime educator, former news director, and past RTNDA chairman GARY HANSON will be held this week in Kent, OH. Details of the visitation, service, and suggestions for memorial contributions are contained in this tribute.
As you know from my note earlier this week, Gary died this week after a seven year battle with cancer. He was 66.
Gary was a news director in North Dakota and Youngstown, OH (where I first got to know him 33 years ago). He spent 13 years as ND for WKBN-TV before turning to teaching at Kent State, where he worked with his wife LuETT.
You'll want to watch the video on Gary and his cancer battle featured at the end of this story.
Names in the News:
The possible demise of Newsblues (much like that of MARK TWAIN) has been greatly exaggerated. While it's true that founder/surly editor MIKE JAMES is retiring, former ND RICK ILER is buying Newsblues and will continue its daily subversive look (his words, not mine) at our business. All the details in this news release. We wish Mike, a fellow racing fan, a long and happy retirement.
The New York Times has an interesting look at how its competitor, The Washington Post, has found success in the evolving digital world.
ALEXIS FERNANDEZ joins KTUU-TV in Anchorage as Assistant ND. She's a native Alaskan who most recently worked as an Anchor/Reporter at KTVA-TV in Anchorage. She's also worked in Fairbanks and Tucson, AZ.
We have updates on new jobs for a number of former news directors and general mangers.
JIM PRATHER, longtime GM at KTNV-TV in Las Vegas and a former news director, is now consulting the Las Vegas Review Journal. Jim tells me he is leading strategic development for the daily newspaper's on-line video platform.
LEE ROSENTHAL, a former ND in San Francisco, Boston, and Indianapolis, has joined Franklin Templeton Investments in the San Francisco Bay Area. He's leading a global team in the creation of engaging digital marketing content with a focus on video, podcasts and webinars.
DAVID REESE, former ND for KMIR-TV in Palm Springs, returns to Los Angeles as the Assistant ND for KTTV, the FOX o-and-o-there. The move reunites him with ND KRIS KNUTSEN: they worked together at KNBC-TV in Los Angeles.
General Manager News and Notes:
KEVIN WALSH moves south from CBS o-and-o KOVR/KMAX-TV in Sacramento to become VP/GM of the company's KPIX-TV in San Francisco. He's been the GM in Sacramento for more than eight years and held sales positions at the duopoly before that. Here's the memo to KOVR/KMAX staff and the news release from CBS.
TRACEY ROGERS is leaving her gig as GM for WMC-TV, the Raycom Media owned station in Memphis, for a new opportunity. She's a former ND at WMC who left for three years to serve as GM of sister Raycom station KAIT-TV in Jonesboro, AR, before returning to Memphis 3+ years ago.
No official word yet on where she's headed, but there have been numerous online reports suggesting she's headed to WKRN-TV in Nashville, where an all-staff meeting has been called for 2:00 tomorrow. As MIKE JAMES of Newsblues likes to say: "Probably just a coincidence."
We'll have more next week.
Our Full List of Open ND Jobs:
Here is my list of stations with open ND jobs, as of Sunday, May 21, 2017.
If you know of any additions/deletions/updates, please email me at: rick@rickgevers.com
WUSA-TV 4100 Wisconsin Ave NW Washington DC 20016
WDAF-TV 3030 Summit St. Kansas City MO 64108
KVUE-TV 3201 Steck Avenue, Austin, TX 78757
WJAR-TV 23 Kenney Dr, Cranston, RI 02920
WNYT-TV 715 N Pearl St, Albany, NY 12204
KWTX-TV 6700 American Plaza, Waco, TX 76712
WBND-TV 53550 Generations Drive, South Bend, IN 46635
WCTI-TV 225 Glenburnie Drive New Bern, NC 28560
KLFY-TV 1808 Eraste Landry Rd, Lafayette, LA 70506
KERO-TV 321 21st St, Bakersfield, CA 93301
WSAW-TV, 1114 Grand Ave, Wausau, WI 54403
KBJR-TV 246 South Lake Ave. Duluth MN 55802
KTVA-TV 1001 Northway Drive St. 202. Anchorage, AK
WDAM-TV 2362 US-11, Moselle, MS 39459
KRTV P.O. Box 2989, Great Falls, Montana, 59403