Greetings:
For the third straight week, we have NO new news director openings. I don't recall that ever happening for three weeks in a row.
But we do have FOUR new news directors to tell you about. That brings out count of open ND jobs to 14.
There's ONE new Paid Help Wanted ad for a Nightside EP job in sunny Florida.
We have an obituary for a Florida station owned who got his start as a sportwriter.
In other news, I just learned that the son of a longtime Canadian news director and anchor was among the survivors of the Las Vegas shooting. Details on that below.
And there's lots of other items to share in Names in the News…a few news management moves, a new career in BBQ for a longtime ND, and a look back at a legendary news director as he hits his 100th birthday.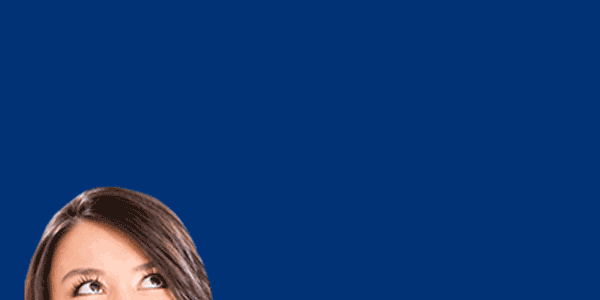 Newly Named News Directors: 
KWCH-TV, Wichita, KS…KIM WILHELM has been promoted to news director for this Gray Television owned CBS affiliate. More here. Kim started at KWCH as a reporter in 2001, became managing editor/investigative reporter in 2010, and assistant news director in 2013. She's been the interim ND since BRIAN GREGORY left in September to become ND for KDVR/KWGN-TV in Denver.
KOAA-TV, Colorado Springs, CO…we're a bit tardy in reporting RYAN HAZELWOOD as the news director for this Cordillera owned NBC affiliate. Here's the news release from September. Ryan most recently was the ND at KVII-TV in Amarillo, a job he left in December after 4 1/2 years. At KOAA, he replaces KELLY DUFFY who announced this summer she'd leave the station by the end of November.
WEAU-TV, Eau Claire, WI…LISA PATROW returns to a newsroom as the ND for this Gray Television owned NBC affiliate. She's a former ND and anchor for cross-town rival WQOW-TV, spending 12 years there before leaving in 2014 to become a 'philanthropy specialist' for a local hospital. The station interviewed her on-air and posted this story on its website. Lisa replaces ANDREW FEFER who left the station after 2+ years as ND.
WJFW-TV, Rhinelander, WI…another news director change in another small Wisconsin market as LANE KIMBLE is being promoted to ND for this Rockfleet Broadcasting owned NBC affiliate. He's been the Assistant ND here for the past 2 1/2 years in his second stint with the station. (Lane worked as a reporter in Milwaukee).
He replaces JOHN QUARDERER who's been ND here for almost six years and will continue working for the station, working with young reporters.You may remember John from a 21 year stint with Magid. He also was on the faculty at the University of Missouri where he was the ND for KOMU-TV. He also was an ND in Salinas, CA, and an EP in San Francisco.
New News Director Openings: 
As noted above, we mark THREE consecutive weeks without a new news director opening. If you know of one I've missed, please let me know.
Paid Help Wanted Ads:

Nightside Executive Producer, WJXT-TV, Jacksonville, FL:
Winter's coming.
Tired of cold and snow?
Why don't you come to work in sunny Florida?
WJXT-TV in Jacksonville is looking for a nightside Executive Producer to help lead a strong newsroom in a fast-paced competitive environment. Excellent news judgment, storytelling and showcasing skills required. You will help manage anchors, reporters, producers, photographers and editors. Must be able to identify good stories, create leads, create urgency and create memorable moments. You will help oversee web and social media content. We need someone who can execute strategic plans while leading the presentation of content on air, online and in the world of evolving media. NOTE: All essential functions of this position are not necessarily described in this posting.
Qualifications:
Prior EP experience is a plus, but this is also a good move for an excellent newscast producer with at least five years of experience. You will be on-call as needed. Expect to work long hours, weekends and holidays as needed.
Requirements:
Prefer college degree in journalism or communications.
Contact: Send resume and newscast links to: kbonfield@wjxt.com
Other News Management Openings:
ASSISTANT NEWS DIRECTOR:
KOMO-TV, Seattle, WA (listed 10/22/17)
WEWS-TV, Cleveland, OH (listed 9/24/17)
KSDK-TV, St. Louis, MO (listed 10/15/17)
WAAY-TV, Huntsville, AL (listed 11/12/17)
KVRR-TV, Fargo, ND (listed 10/29/17)
EXECUTIVE PRODUCER:
WJLA-TV, Washington, DC (AM EP, listed 11/5/17)
KRIV-TV, Houston, TX (Evening EP, relisted 9/24/17)
WGCL-TV, Atlanta, GA (AM EP, listing revised 10/15/17)
KOMO-TV, Seattle, WA (listed 10/22/17)
WTVF-TV, Nashville, TN (AM EP, listing revised 10/22/17)
KGTV, San Diego, CA (Dayside EP, listed 11/12/17)
WBNS-TV, Columbus, OH (AM & Dayside, listing revised 10/8/17)
WDAF-TV, Kansas City, MO (Weekend EP, listed 9/24/17)
WPTV, West Palm Beach, FL (listing modified 9/24/17)
WIVB-TV, Buffalo, NY (Nightside EP, listing revised 10/29/17)
WJXT-TV, Jacksonville, FL (Nightside EP, new listing this week, see ad above!)
WRGB-TV, Albany/Schenectady, NY (listed 11/12/17)
WDTN-TV, Dayton, OH (relisted 11/5/17)
KWCH-TV, Wichita, KS (AM EP, relisted 9/17/17)
KCCI-TV, Des Moines, IA (listed 10/8/17)
WAAY-TV, Huntsville, AL (listed 11/12/17)
WISC-TV, Madison, WI (AM EP, relisted 11/12/17)
MANAGING EDITOR:
KDVR/KWGN-TV, Denver, CO (listed 9/24/17)
ASSIGNMENT MANAGER:
WTVF-TV, Nashville, TN (listed 10/22/17)
Obituary:
BERNARD WATERMAN, who founded and owned Waterman Broadcasting, died Sunday, November 12, at the age of 96. He owned both the NBC and ABC stations in Ft. Myers, among others. He began his career as a sports reporter, then bought radio stations before moving into TV. Here's the story of an interesting life and career.
Names in the News (and other items):
Apologies to those for which this is old news, but I just learned that one of those injured in the Las Vegas shooting is the son of a longtime time Canadian News Director and anchor. SHELDON MACK survived the October 1st Route 91 Harvest shooting. More here. His father is HUDSON MACK, who worked as an anchor and news director in British Columbia and also was involved in RTDNA. Of note: older readers may remember Hudson's brother, the late BYRON MacGREGOR, who read a patriotic commentary called The Americans that hit #4 on Billboard's top 100 in 1973.
WTIC-TV in Hartford has a new Assistant ND. It's SHARON BUTTERWORTH. She comes from another Hartford station, WVIT-TV where she was the EP of Special Projects. Sharon's also worked for a third Hartford station, NECN in Boston, and for two stations in Miami.
COLLIN BISHOP has been promoted to Assistant ND for Tegna's WGRZ-TV in Buffalo. He's worked there for 15 years and most recently was the EP of the morning newscast. He's also worked in South Bend.
We promised you an update on the career plans of STEVE KORIOTH who left the ND job at WVVA-TV in Bluefield, WV, a few weeks ago. Steve tells us he's returned to his native Texas and is the Assistant GM of a Dickey's BBQ restaurant in a Dallas suburb. Steve spent 13 years working in TV in Dallas before moving on to ND jobs in a number of markets.
You may not know the name HANK THORNLEY, but he's credited with developing the first TV news operation in Las Vegas. That station, KLAS-TV, profiled Hank on the occasion of his 100th birthday recently.
Our friends at Devlin Design Group have another success story…this one at WFMZ-TV in Allentown, PA. The station competes with network owned stations in Philadelphia and New York and wanted a set that matched the big boys. And they got it.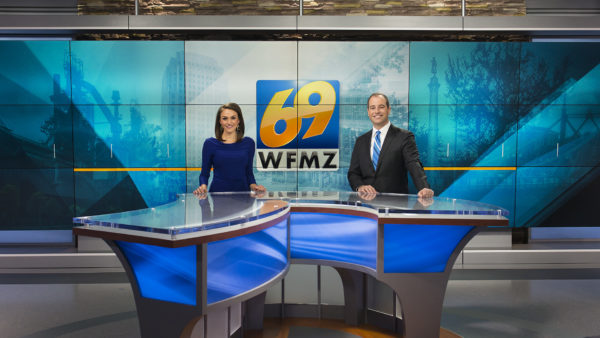 General Manager News and Notes:
I'm not aware of any moves this week.
Our Full List of Open ND Jobs:
Here's our list of open ND jobs as of Sunday, November 19, 2017:
It's unofficial, there may be others that are open, and some of these may have been filled. If you know of any in either category, please let me know: rick@rickgevers.com
Verizon Fios 1 News 800 Westchester Avenue, Rye Brook, NY 10573
KUVN-TV 2323 Bryan St Ste 1900, Dallas TX 75201 **
WUSA-TV 4100 Wisconsin Ave NW Washington DC 20016
WUVG-TV 3350 Peachtree Road #1250, Atlanta, GA 30326 **
WTSP-TV 11450 Gandy Blvd, St. Petersburg, FL 33702
KUVS-TV 1710 Arden Way, Sacramento CA 95815 **
Spectrum News 2505 Atlantic Ave. #102, Raleigh, NC 27604
WCSC-TV 2126 Charlie Hall Blvd, Charleston, SC 29414
WNDU-TV 54516 IN-933, South Bend, IN 46637
WSAW-TV, 1114 Grand Ave., Wausau, WI 54403
WVVA-TV 3052 Big Laurel Highway, Bluefield WV 24701
KECI-TV 340 W. Main St., Missoula, MT 59802
KFBB-TV P.O. Box 1139. Great Falls MT 59403
KRTV P.O. Box 2989, Great Falls, MT, 59403
**: Spanish language station