Greetings:
It's been a good week for the THREE people who took new news director jobs this week. Heck, it may have been a good week for the ONE news director whose opening was created by his upcoming retirement.
That means 25 stations have news director openings according to my figures.
Of those openings, ONE is featured in a paid help wanted ad, along with an ad for an EP job in the midwest.
The National News and Documentary Emmys were announced this week. We have the details. A news related website has a new operator. An Atlanta station hires TWO new news managers, and a former news director has been elected president of…well, you'll have to read Names in the News to find out.
If you had a hurricane bearing down on you, would you speed up or delay the installation of a new set? We'll tell you what one Jacksonville station did.
And congrats to a former ND turned GM who's easing up the corporate ladder.
Details below!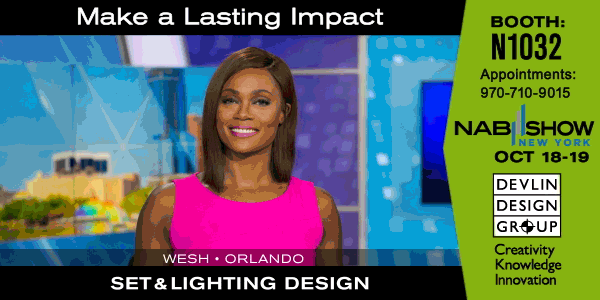 Newly Named News Directors: 
News 12 Brooklyn/The Bronx…congratulations to MANOJ SHAMDASANI who's been promoted to GM/ND for this hyper local cable news operation. He's been the Assistant ND there for the past four years, and spent more than six years at WFMZ-TV in Allentown, PA, first as EP and later Assistant News Director. Manoj replaces BERTA CASTENER who's retiring after seven years as GM/ND here, and almost 40 years in the business.
KSDK-TV, St. Louis, MO…TIFFANI LUPENSKI moves halfway across the country to become ND for this Tegna owned NBC affiliate, as we reported on Thursday. Here's the news release, and here's what the local paper offered. Tiffani most recently was the ND for KGTV in San Diego, a job she left in August after 2 years. She's a former ND in Portland, OR, and has been a news manager in Seattle and Denver, where she first worked for Tegna (when it was Gannett). She began her career on-air, working in Lake Charles, LA, and Birmingham, and also worked for CNN and radio stations in Atlanta and San Antonio. At KSDK, she replaces KARIN MOVESIAN who left last month after 2+ years as ND.
WHBF-TV, Rock Island, IL…MIKE MICKLE returns to a newsroom as the ND for this Nexstar/CBS operation. Here's the note to staff from GM MARSHALL PORTER. Mike spent more than 18 years as an anchor/reporter for KWQC-TV and has operated his own business for the past 14 years, as explained on his Linkedin page. He replaces MIKE LOPEZ who left in July after two years to become Executive Planning Editor at KPRC-TV in Houston.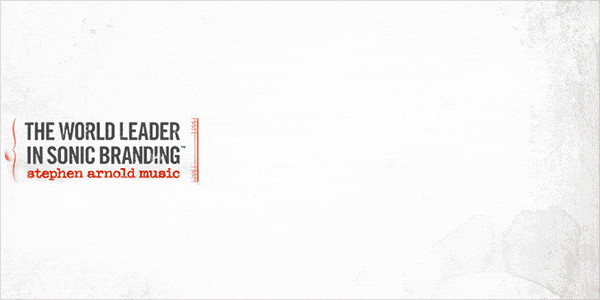 New News Director Opening: 
Spectrum News, Raleigh, NC…RICK WILLIS, who's the only news director this local cable channel has ever had, is retiring after 50 years in our business.  Known originally as News 14 Carolina, Rick's been ND here since 2001.  He's worked at 12 different news operations, too many to list here, so we're grateful that the station did the hard work for us!  Congratulations to Rick on his retirement.
Paid Help Wanted Ads:

Morning Executive Producer, KCCI-TV, Des Moines, IA:
KCCI-TV, the Hearst Television station in Des Moines, has an opening for a Morning Executive Producer who can oversee fast-paced, up-to-date newscasts. This is an excellent opportunity for a management-level producer at Iowa's News Leader. Applicants should have a proven track record of success in producing television newscasts. Responsibilities include managing, coaching and motivating a team of producers, reporters, anchors and photographers. The executive producer is responsible for the overall content of morning newscasts, and managing all aspects of breaking news coverage. Candidates should be experienced professionals who can communicate clearly, make decisions under deadline pressure, and have a strong desire to win.
Come see why Forbes Magazine lists Des Moines as the best city for young professionals and why U.S, News and World Report ranks Des Moines as the #1 Best Affordable Place to Live in the U.S. This is a vibrant, growing community that is the center of the political universe every four years as Iowa kicks off the presidential selection process.
Learn more about this opportunity and how to apply by clicking here:

Executive News Director, KXLY-TV, Spokane, WA:
KXLY-TV, the ABC affiliate in Spokane, WA (Mkt. #73) seeks a dynamic, progressive and experienced News Director to lead our team in the beautiful Pacific Northwest. The ideal candidate is a goal-oriented, digitally-savvy, and creative leader and coach who's eager to win in a highly competitive news environment. If you have a proven track record of producing great content that will grow ratings on TV and digital platforms, we want to hear from you!
RESPONSIBILITIES:
Create & implement strategic plans for audience growth and newsroom operations
Analyze and respond to trends affecting the industry and DMA
Develop and control annual budget to comply with station guidelines
Monitor all on-air and online product for compliance to Federal, State and local laws as well as First Amendment
Work closely with other members of station management team to develop and attain station goals
Knowledge of and proficiency in posting content to digital platforms
Supervise and provide regular feedback for direct reports with ultimate responsibility for all newsroom personnel
QUALIFICATIONS:
4 year degree with an emphasis in Journalism or equivalent
Minimum five years of journalism experience required and 3+ years of current digital media experience
A broad-based knowledge of journalism, the news media environment and audience consumption trends
Knowledge of current and emerging multi-platform news content, including text, audio, video, photos, graphics, data, visual journalism/storytelling and community building
Exceptional leadership skills with previous experience building teams, hiring, developing and retaining employees
Valid driver's license; acceptable driving record
HOW TO APPLY: Click here to apply.
KXLY IS AN EQUAL OPPORTUNITY EMPLOYER
Other News Management Openings:
ASSISTANT NEWS DIRECTOR:
KNBC-TV, Los Angeles, CA (listed 9/17/17)
WEWS-TV, Cleveland, OH (listed 9/24/17)
WTNH-TV, New Haven, CT (listed 9/3/17)
WRGB-TV, Albany/Schenectady, NY (listed 9/10/17)
EXECUTIVE PRODUCER:
KRIV-TV, Houston, TX (Evening EP, relisted 9/24/17)
WGCL-TV, Atlanta, GA (AM & PM EPs, listed 8/6/17)
WXYZ-TV, Detroit, MI (AM & Senior EPs, listed 9/10/17)
WTVF-TV, Nashville, TN (listed 8/13/17)
WBNS-TV, Columbus, OH (AM & Dayside jobs, listing revised this week)
WDAF-TV, Kansas City, MO (Weekend EP, listed 9/24/17)
WPTV, West Palm Beach, FL (listing modified 9/24/17)
WIVB-TV, Buffalo, NY (relisted 8/13/17)
WDTN-TV, Dayton, OH (relisted 9/3/17)
KWCH-TV, Wichita, KS (AM EP, relisted 9/17/17)
WSLS-TV, Roanoke, VA (relisted 8/13/17)
KCCI-TV, Des Moines, IA (new listing this week, see ad above!)
WISC-TV, Madison, WI (AM EP, listed 8/20/17)
WBRZ-TV, Baton Rouge, LA (relisted 9/10/17)
MANAGING EDITOR:
KDVR/KWGN-TV, Denver, CO (listed 9/24/17)
Names in the News (and other items):
Congratulations to WCAU-TV (Philadelphia/NBC) and KTLM-TV (Rio Grande Valley/Telemundo who were the only local stations honored at the 38th National News and Documentary Emmy Awards. The complete news release and list of winners are here.
The University of Mississippi will take over the NewsLab website, founded in 1998 by former CBS and CNN correspondent DEBORAH POTTER. Details here.
WGCL-TV in Atlanta is adding to its news management team. PHIL LANDEROS joins the staff as the prime-time executive producer. He most recently worked at WOFL-TV in Orlando. And HOWARD DORSEY will be the dayside EP, coming from Houston where he'd been the Assistant ND for KRIV-TV. This is the third time Howard has worked with WGCL ND STEVE DOERR: they teamed up together in Philadelphia and Dallas.
JAY MITCHELL, a former news director and news manager turned realtor, has been chosen as President of the Virginia Relators. He's a former ND in West Palm Beach, Norfolk, and Lexington, KY, and also worked for CNN and other local stations.
With a hurricane bearing down, WJAX/WFOX-TV in Jacksonville, FL, decided to speed up plans for a new set (gutsy!). They teamed with our friends and longtime newsletter supporter Devlin Design Group to debut the set so they could take advantage of the storytelling options the set would give them. Details…and pictures…are here.
General Manager News & Notes:
Congratulations to ND turned GM RAY CARTER who's been named a Regional VP for Television for Cox Media Group.  Ray will continue to oversee WPXI-TV in Pittsburgh, where he's been GM since 2001, as well as a number of stations as you'll learn here.  Ray's a former news director in Atlanta, Salt Lake City, and Des Moines.
Our Full List of Open ND Jobs:
Here's our list of open ND jobs as of Sunday, October 8, 2017:
It's unofficial, there may be others that are open, and some of these may have been filled. If you know of any in either category, please let me know: rick@rickgevers.com
WNJU-TV 2200 Fletcher Ave, Fort Lee, NJ 07024 **
Verizon Fios 1 News 800 Westchester Avenue Rye Brook, NY 10573
KYW-TV 1555 Hamilton Street Philadelphia, PA 19130
KUVN-TV 2323 Bryan St Ste 1900. Dallas TX 75201 **
WUSA-TV 4100 Wisconsin Ave NW Washington DC 20016
WUVG-TV 3350 Peachtree Road #1250, Atlanta, GA 30326 **
WTSP-TV 11450 Gandy Blvd, St. Petersburg, FL 33702
WCCO-TV 90 S 11th St., Minneapolis, MN 55403
KTXL-TV 4655 Fruitridge Road. Sacramento, CA 95820
KUVS-TV 1710 Arden Way Sacramento CA 95815 **
Spectrum News 2505 Atlantic Ave. #102 Raleigh, NC 27604
WZZM-TV 645 Three Mile Grand Rapids, MI 49544
KWCH-TV 2815 E. 37th Street North, Wichita, KS 67219
KXLY-TV 500 W. Boone Spokane, WA 99201 (see ad above!)
KOAA-TV 2200 7th Ave. Pueblo, CO 81003
KWWL-TV 500 East Fourth St. Waterloo, IA 50703
WJTV 1820 Tv Rd, Jackson, MS 39204
WNDU-TV 54516 IN-933, South Bend, IN 46637
WFXG-TV P.O. Box 204540 Augusta, GA 30917
KLFY-TV 1808 Eraste Landry Rd, Lafayette, LA 70506
WSAW-TV, 1114 Grand Ave, Wausau, WI 54403
KTMF-TV 2200 Stephens Avenue, Missoula, MT 59801
WTVY-TV 285 N Foster St, Dothan, AL 36303
KRTV P.O. Box 2989, Great Falls, Montana, 59403
**: Spanish language station