Thursday, December 8, 2016 UPDATE:
Greetings:
Three items of note today.
In Milwaukee, BEN HART has been named news director of Hearst's WISN-TV (ABC). He's been the ND for the company's WAPT-TV in Jackson, MS, since 2012 and has worked at two other Hearst stations. Ben replaces CHRIS GEGG who will leave at the end of the year after just over four years as ND.
Veteran anchor ROSS BECKER, who's been at KUSI-TV in San Diego for the last seven years, is headed to Palm Springs as the next ND for KMIR-TV, the OTA Broadcasting NBC affiliate. This release tells us that Ross has lived in the area and commuted to San Diego. He's anchored in several markets, including Los Angeles, as outlined on his Linkedin page. He replaces DAVID REESE who announced in October he'd leave after November for a job to be announced later.
Finally, veteran SmithGeiger executive MARK TONEY has left that consulting company after almost 12 years. He sent me (and others) this email. Mark's a former news director in Chicago, Miami, and Oklahoma City. His Linkedin page has more of his background.  Old friends can reach Mark here: Txbrand1@gmail.com
More on all these stories in our full newsletter later this week.
regards,
Rick Gevers
**** ***** ****
Greetings:
A busy week, with lots of news to tell you about.
There are just TWO new news director openings, but one is created by the retirement of a veteran news director who was once a network correspondent. And another veteran news director returns to a newsroom in one of the THREE newly named news directors we'll introduce you to.
Those changes leave our list of open news director jobs at 20.
Our Names in the News section has some interesting items, including a station outsourcing its news production to a sister station more than 150 miles away in another state. There's also news of the retirement of the head of RTDNA, and a number of news managers on the move.
And there's a lot of general managers on the move, as well.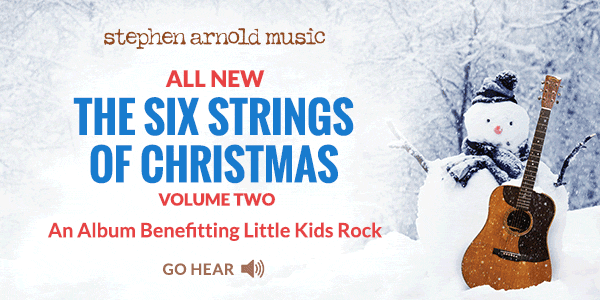 New News Director Openings:
WUSA-TV, Washington, DC…BILL LORD is retiring after just over two years as Station Manager/News Director for this Tegna owned CBS affiliate. Bill sent this note to his staff. Before WUSA, Bill spent 12 years at WJLA-TV in Washington, the last three as GM and ND before that. He's also been an ND in Los Angeles, Seattle (twice), and Nashville, and worked as an NBC correspondent, perhaps the only former network correspondent to be a news director in recent years.
Tegna also announced that MICHAEL VALENTINE, a VP of News for the company, would join WUSA as Station Manager/Director of Content. He tells me the station will be hiring a news director as well. Michael's been in that job for four years, held the same position at Belo before Tegna (nee Gannett) acquired the company, and has been an ND in Dallas, Norfolk, and Evansville.
KVII-TV, Amarillo, TX…this Sinclair owned ABC affiliate is looking for a new news director. RYAN HAZELWOOD had been the ND here for the past 4 1/2 years.
Newly Named News Directors:
WTEN/WXXA-TV, Albany, NY…we told you earlier this week that veteran news director DAN SALAMONE would be the next ND for this ABC/FOX duopoly. WTEN is owned by Media General, but about to be acquired by Nexstar. It operates WXXA for another owner. Dan most recently was the morning EP for WFLD-TV in Chicago. He's a former ND in Cleveland, Detroit and Providence, and a News Director/Station Manager in Portland, OR, and Albuquerque. He replaces MATT MILLER who left the station in September after a year as ND to return home to Cincinnati as a Talent Acquisition Lead for Scripps.
KTSM-TV, El Paso, TX…market veteran ELIZABETH O'HARA returns to TV as the next ND for this Nexstar owned NBC affiliate. She's spent the last 2+ years as the Communications Director for the Diocese of El Paso. But Elizabeth worked for 14 years at KFOX-TV in El Paso, the last seven as news director. She started at KFOX as a reporter/weekend anchor, moved up to primary anchor, and then ND. She also worked in Anchorage and for another El Paso station. Elizabeth replaces VERONIKA PLACENCIA who left the station after just over a year.
KESQ/CBS Local 2, Palm Desert, CA…REBECCA JOHNSON will run the news operation for this unique News Press & Gazette operation. GM MIKE STUTZ sent this note to the staff. KESQ is the ABC affiliate, and the company also runs CBS/FOX/CW and Telemundo affiliates on digital sub channels. Rebecca has been the Assistant ND at WNCN-TV in Raleigh and earlier spent 13 years at another Media General station, WPRI-TV in Providence. She's also worked in Springfield, MA. Rebecca replaces BOB SMITH who was ND here for 10 years. He's moving to South Carolina to be near family after a cancer diagnosis earlier this year.
Paid Help Wanted Ad: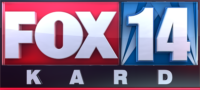 News Director, KARD/KTVE-TV, Monroe, LA:
KARD Fox 14/KTVE NBC 10 and MyArkLaMiss.com in Monroe, LA is seeking an experienced journalist to lead our team and serve as the next News Director.
This is a unique opening at the fastest growing news operation in the Monroe market (DMA #139). Our next News Director must be committed to exceptional local storytelling. We need a hands-on "teacher" who understands how to showcase the news events through graphics, video, writing and sound. The successful candidate must be well organized and able to clearly communicate a vision to be successful on all platforms. Digital and social media is a significant focus.
You must be able to demonstrate a strategy to produce relevant and unique content for traditional websites, mobile, apps and more. This includes social media where we need a candidate who can increase engagement with our digital users. This position requires a Bachelor's Degree and experience is preferred.
To learn more about the job and apply, click here!
Monroe is located in north central Louisiana and in the midst of some of the most interesting political races in America. Educational opportunities abound at all levels from excellent public and private elementary and secondary schools, to colleges and universities, including the University of Louisiana at Monroe, Grambling and Louisiana Tech. This is truly a great area to live and raise a family.
Other News Management Openings:
ASSISTANT NEWS DIRECTOR:
WMAQ-TV, Chicago, IL (listed 10/30/16)
KXAS-TV, Ft. Worth/Dallas, TX (relisted this week)
WXYZ-TV, Detroit, MI (new listing this week)
KNXV-TV, Phoenix, AZ (relisted this week)
WTAE-TV, Pittsburgh, PA (relisted 10/23/16)
WJXT-TV, Jacksonville, FL (relisted 10/23/16)
KEZI-TV, Eugene, OR (relisted 10/23/16)
KTXS-TV, Abilene, TX (relisted 10/30/16)
EXECUTIVE PRODUCER:
KGO-TV, San Francisco, CA (listed 11/20/16)
WGCL-TV, Atlanta, GA (Spec. Projects Sr. EP, relisted 11/16/16)
WXYZ-TV, Detroit, MI (Special Projects/Investigative, relisted 10/30/16)
KRIV-TV, Houston, TX (Senior EP, relisted 11/6/16)
WEWS-TV, Cleveland, OH (Dayside EP, relisted this week)
WOIO/WUAB-TV, Cleveland, OH (relisted 11/20/16)
KMOV-TV, St. Louis, MO (AM EP, listed 10/23/16)
KPTV, Portland, OR (relisted 11/20/16)
WXIN-TV, Indianapolis, IN (two openings, listed 10/23/16)
WBNS-TV, Columbus, OH (two openings, relisted 11/20/16)
KCTV, Kansas City, MO (PM EP, relisted 11/27/16)
KSHB-TV, Kansas City, MO (new listing this week)
WPTV, West Palm Beach, FL (2 openings, EP & Spec. Projects, relisted this week)
KLAS-TV, Las Vegas, NV (AM EP, relisted 10/30/16)
KOAT-TV, Albuquerque, NM (PM EP, relisted 11/13/16)
WREG-TV, Memphis, TN (relisted 11/20/16)
WFTX-TV, Ft. Myers, FL (AM EP, relisted this week)
WOI-TV, Des Moines, IA (listed 10/23/16)
WAAY-TV, Huntsville, AL (PM EP, relisted 10/30/16)
WCTI-TV, New Bern, NC (relisted 11/27/16)
WTXL-TV, Tallahassee, FL (relisted 11/27/16)
MANAGING EDITOR:
WAND-TV, Decatur, IL (listed 11/6/16)
Names in the News:
MIKE CAVENDER, who's been the Executive Director of both RTDNA and RTDNF since 2011, will retire at the end of 2017. Here's more from the organization's website. Mike's a previous chair of both groups and was a news director in Washington, Atlanta, Tampa, and Nashville.
Sinclair Broadcasting announced this week that it was making major changes to the news operation at its Toledo NBC affiliate, WNWO-TV. The production of news in Toledo was be outsourced to another Sinclair station, WSBT-TV in South Bend. More in this story.
There were a number of news management moves at KXAS-TV, the NBC o-and-o in Dallas/Ft. Worth this week. VP/News MARK GINTHER detailed them in a memo to the staff.
Congratulations to MONIKA DIAZ who's been upped to Assistant News Director for KTXL-TV, the Tribune owned FOX affiliate in Sacramento. She's been the Managing Editor there, but came up through the reporter ranks, working in Dallas and Sacramento. You'll learn more about her in this note to the staff from KTXL News Director ED CHAPIUS.
General Manager News:
The GM at KRON-TV in San Francisco, ASHLEY GOLD MESSINA, announced this week that she will leave this independent station at the end of the year. KRON is currently owned by Media General pending the Nexstar acquisition. She's been the GM here for more than two years.
TRACI SCOTT WILKINSON moves across Phoenix to return to KASW-TV as GM. She's been the Sales Manager for KSAZ-TV, but earlier worked at KASW which is a Nexstar owned CW affiliate.
BRANDEN FRANTZ returns to Cincinnati as General Manager for Hearst's WLWT-TV. He's been the General Sales Manager for the company's WESH-TV in Orlando. Before moving to Florida, he was the GSM for WXIX-TV in Cincinnati.
JIMMY CROMWELL is moving from Media General's WJTV in Jackson, MS, to run the company's CBS affiliate in Birmingham, WIAT-TV. It's a return to Birmingham for Jimmy, who earlier in his career worked for another station there.
Our Full List of Open ND Jobs:
Here is my list of stations with open ND jobs, as of Sunday, December 4, 2016:
If you know of any additions/deletions/updates, please email me at: rick@rickgevers.com
KTVT-TV 5233 Bridge Street, Fort Worth TX 76103
WUSA-TV 4100 Wisconsin Ave NW Washington DC 20016
KOIN-TV 222 SW Columbia St. Portland OR 97201
WIVB-TV, 2077 Elmwood Ave. Buffalo, NY 14207
WRGB-TV 1400 Balltown Road. Schenectady, NY 12309
WKRG-TV 555 Broadcast Dr. Mobile AL 36606
WAND-TV 904 South Side Drive Decatur, IL 62521
WCBD-TV 210 W Coleman Blvd, Mt Pleasant, SC 29464
WCTI-TV 225 Glenburnie Drive New Bern, NC 28560
KYTX-TV 2211 ESE Loop 323. Tyler, TX 75701
KADN/KLAF-TV 1500 Eraste Landry Rd Lafayette, LA 70506
KIMA/KEPR-TV 2801 Terrace Heights Dr. Yakima, WA 98901
KAPP/KVEW 114 N. 4th Street Yakima, WA 98901
KVII-TV 1 Broadcast Center, Amarillo, TX 79101
WTVA-TV PO Box 320 Tupelo MS 38802
KX Network 1811 N 15th Street Bismarck, ND 58501
KARD/KTVE-TV 200 Pavilion Road W. Monroe, LA 71292 (see ad above!)
KMIR-TV 72920 Parkview Dr, Palm Desert, CA 92260
WTOK-TV 815 23rd Ave. Meridian, Ms. 39301
KMVT-TV 1100 Blue Lakes Blvd. N Twin Falls, ID 83301