Wednesday, January 10, 2018 UPDATE:
Greetings:
A network owned station in Los Angeles has a new news director.
CBS owned KCBS/KCAL-TV has promoted TARA FINESTONE to be VP/News Director of its duopoly there. She's been the Assistant News Director since July 2016, when she was hired by the man she replaces, BILL DALLMAN. Bill left the station last month after more than two years as ND.
Tara's a veteran of the Los Angeles market, having worked at two other stations (KNBC-TV and KTLA-TV) as well as for the NBC News bureau in Los Angeles. She's also worked in Seattle and Spokane.
Her complete bio is on her Linkedin page.
More on this story and all the latest news in our full report this weekend.
regards,
gevers
**** ***** ****
Tuesday, January 9, 2018 UPDATE:
Greetings:
A surprising move in Atlanta today where a general manager change was made at Meredith's WGCL-TV, the CBS affiliate there.
In is LYLE BANKS, out is GM MARK PIMENTEL.
Here's the news release announcing Banks' hire.
He's a former GM at WMAQ-TV in Chicago and WAVY-TV in Norfolk. He also worked in management at KXAS-TV in Dallas and KXAN-TV in Austin, TX, and was the head of Banks Broadcasting, a joint venture with several partners who tried to expand the number of minority TV station owners.
He may be best remembered during his time at WMAQ for hiring JERRY SPRINGER to do commentaries on the late news. That move caused the departures of anchors RON MAGERS and CAROL MARIN and created a lot of controversy in the market. This 1998 Chicago Tribune article has more.
Pimentel had been GM at WGCL for just over three years. He'd been a GM at Meredith's KMOV-TV in St. Louis before that, and had also been a GM in Louisville, Richmond, Lexington and Huntsville. Mark came up the news ranks, having served as an ND in Atlanta, Baltimore, and Charleston, SC, and worked in several other markets.
More later…
regards,
gevers
**** ***** ****
Greetings:
If every week is like this first week of the new year, I'll be a busy fellow and you'll have lots to read about.
FOUR news director openings this week, TWO in to 20 markets, and all created by departures (some voluntary, some not) by NDs with many years of experience.
Our always unofficial list of openings stands at 26. TWO of those openings are among our THREE Paid Help Wanted ads. And the third ad is for a very attractive corporate news position.
To the best of my knowledge, there were no news directors named this week. If I'm wrong, please let me know.
We have an obituary for a former Texas ND, several new GMs (one in a top five market), a huge promotion for Meredith's VP/News, and several other news management moves.
And we'll close with a light-hearted Washington Post look at the top ten movies about journalism. (The list isn't perfect..one of my favorites, The Paper, isn't included.)
That's all below.
Newly Named News Director: 
I'm not aware of any newly named news directors.  Please let me know if I've missed anything.
New News Director Openings: 
WFLA-TV, Tampa, FL…we told you earlier this week (in one of two updates) that BILL BERRA is retiring at the end of March after about four years as the ND for this Nexstar-owned NBC affiliate. Bill…and his GM SKIP VALET…sent these two emails to the staff. In addition to his time at WFLA, Bill's been an ND in Milwaukee, Columbus, OH, Orlando, Phoenix, St. Louis (two stations) and Memphis.
WOIO/WUAB-TV, Cleveland, OH…our second update this week reported the departure of veteran ND FRED D'AMBROSI who left this Raycom owned duopoly on Friday. Fred had been there almost three years and has also been an ND in Washington, DC, San Diego, and Milwaukee. Earlier in his career he worked for another Cleveland station, as well as in Green Bay and Columbia, MO.
WPSD-TV, Paducah, KY…congratulations to longtime ND BILL EVANS who's been promoted to General Manager for this Paxton Media owned NBC affiliate. Bill's been there for more than 20 years, first as ND then VP/News and Operations since 2000. He's a former ND in Tulsa and has worked in many other markets as shown on his Linkedin page. The search for his replacement…to be called Director of Cross Platform Content…is detailed in the Paid Help Wanted ad below.
KHSL/KNVN-TV, Chico, CA…SCOTT HOWARD has left this Heartland Media owned CBS/NBC duopoly after seven years in his second stint as ND here. His time as ND was interrupted by a five year term as a news director in Reno. You can learn more about this interesting opportunity in the Paid Help Wanted ad below.
Paid Help Wanted Ads:
VP, News and Marketing for Meredith's Local Media Group:
The VP, News and Marketing will work closely with station general managers and our digital and engineering teams to direct the development of the Group's full potential with its local brands (TV stations) through the partnership with key executives and internal partners to increase audience engagement, and the execution of research and brand marketing to enhance overall news brand across multi-platforms. Will also assist with talent recruitment and development, including on-air, news management and creative services.
Minimum of 3 years of successful experience as a station general manager and at least 7 years of experience in a broadcast or cable operation, creating, developing and leading news content, operations and promotion. News Director experience preferred. Must have a proven track record of revenue and ratings successes; be a self-starter with solid innovation and collaboration skills and have the drive to succeed while fostering organizational change.
Click here to review the full position responsibilities and to apply.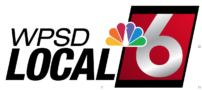 Director of Cross Platform Content, WPSD-TV, Paducah, KY:
Job Responsibilities/Requirements: WPSD Local 6, the family owned, NBC affiliate in Paducah KY, is looking for a dynamic individual to lead its news department. The ideal candidate for this job should have the skills, passion, vision, and drive to take us to the highest levels of performance. Candidates should possess strong writing, producing, management, and leadership skills. Must be creative, innovative, have an extremely hands-on managing style, and be able to create and execute a winning strategy across broadcast, digital, social and OTT platforms. Should be knowledgeable about FCC rules and civil laws pertaining to news broadcasting and employment and labor regulations. Should work well under pressure and have the ability to train and motivate staff members in a positive way to advance their skills and bring out the very best in each of them. Most of all, you must be a fierce competitor who plays to win–every day! Three years of news management experience and a college degree is preferred.
Paducah is a safe, vibrant, artsy community that lies between St. Louis, Memphis, and Nashville. Our journalists go on to work in these and other top markets.
Send your resume and video links to: Bill Evans, General Manager, WPSD Local 6, via an email to: Bevans@WPSDLocal6.com
Computer skills are required.
EOE, M/F/D/V, Drug Screen and Background Check required.

News Director, KHSL/KNVN-TV, Chico, CA:
Action News Now, CBS12, NBC24, Chico-Redding CW, and Telemundo located in beautiful Northern California have an immediate opening for a News Director. If you have a proven track record as a News Director, Assistant News Director or Executive Producer and want the opportunity to work in a great environment and culture then we'd like to hear from you. We're looking for a dynamic strong leader with a clear vision and ability to communicate that vision to his/her staff.
Heartland Media provides all the tools, resources and support to be a dominant #1 news operation. We produce over 37 hours of news a week, simulcasting broadcasts on our CBS and NBC stations.
Our station is based in Chico, CA covering the Chico-Redding DMA (Market 132). Chico is located in Butte County, approximately 90 miles north of Sacramento, 150 miles west of Lake Tahoe, and 160 miles from San Francisco. The nor-Cal gem of Chico is home to California State University Chico, the 13th largest municipal park in the nation (Bidwell Park), Sierra Nevada Brewery and countless opportunities for outdoor and cultural entertainment. The energy of this quaint, vibrant college town plays a major role in our organization and the community thrives on local businesses, nearby treasures of Mount Shasta and Lassen National Park, and the gorgeous agricultural valley surrounding the area.
For a complete job description and application instructions, visit our website.
Other News Management Openings:
ASSISTANT NEWS DIRECTOR:
WAAY-TV, Huntsville, AL (listed 11/12/17)
KWWL-TV, Waterloo, IA (listed 11/26/17)
KVRR-TV, Fargo, ND (relisted 12/31/17)
EXECUTIVE PRODUCER:
WJLA-TV, Washington, DC (AM EP, listed 11/5/17)
KRIV-TV, Houston, TX (Evening EP, relisted 11/26/17)
KOMO-TV, Seattle, WA (2 openings, AM & PM, listing revised 12/16/17)
KGTV, San Diego, CA (Dayside EP, relisted 12/3/17)
WBNS-TV, Columbus, OH (Dayside EP, listing revised 11/26/17)
WPTV, West Palm Beach, FL (PM EP, listing modified 12/10/17)
WIVB-TV, Buffalo, NY (Nightside EP, relisted 12/31/17)
WJXT-TV, Jacksonville, FL (Nightside EP, listed 11/19/17)
WRGB-TV, Albany/Schenectady, NY (listed 11/12/17)
WDTN-TV, Dayton, OH (relisted 11/5/17)
KWCH-TV, Wichita, KS (AM EP, relisted 11/26/17)
WTVG-TV, Toledo, OH (listed 12/23/17)
WAAY-TV, Huntsville, AL (listed 11/12/17)
WISC-TV, Madison, WI (AM EP, relisted 11/12/17)
MANAGING EDITOR:
KDVR/KWGN-TV, Denver, CO (relisted 12/3/17)
Obituary:
LYNN MARSHALL, who once served in a number of roles for KFDX-TV in Wichita Falls, TX, including news director, died unexpectedly this week at the age of 64. According to this obituary, he was a beloved figure in the Wichita Falls theatre community.
Names in the News (and other items):
We told you earlier this week about a significant promotion for Meredith's VP/News & Marketing, PATRICK McCREERY. He's been named Executive Vice President of Operations for the company, overseeing all the stations. GMs will report to him. Details here. Patrick's been with Meredith since 2002, first working in Phoenix, then Portland, OR, before assuming his current role in May 2014. He's also worked in San Francisco and Toledo. The search is on for his successor: Learn more about this job in the Paid Help Wanted ad above.
Congratulations as well to COLIN BENEDICT who's been promoted to VP/News for Morgan- Murphy media, the parent company of WISC-TV in Madison, WI, where Colin will continue to serve as news director. He's worked for WISC for almost 20 years, first as an anchor/reporter, then Managing Editor. Colin was promoted to news director in August, 2008.
WTVF-TV in Nashville has a new executive producer. BETHANY DAVISON joins this Scripps owned CBS affiliate from WJXT-TV in Jacksonville, where she held the same job. Bethany's also worked in Tampa, Roanoke, and San Luis Obispo, CA.
One-time Little Rock News Director MARK RAINES has been promoted at the Arkansas PR firm where he has worked since 2014.
Finally, we don't too often stray from our typical coverage of news director, news manager, and GM moves, but I thought you might enjoy this article from Sunday's Washington Post listing what its contributors thought were the 10 best moves about journalism.
General Manager News and Notes:
BRAD RAMSEY returns to a TV station as he's the new general manager for Tegna's WFAA-TV, the ABC station in Dallas. It's a return to Tegna/Belo for Brad, who once served as GM of the company's WVEC-TV in Norfolk and as director of sales for the company. He's been serving as the VP of business strategy for The Center for Sales Strategy, a sales performance consulting company. More here.
Sinclair has named new general managers in three of its market: Portland, OR, San Antonio, TX, and El Paso, TX. Click here for the details.
You may remember that last we shared a list of station general managers who retired during 2017. We've updated that list with one additional name: JEFF MARKS, who retired from Gray TV last year. That's a loss of a lot of experience across the industry in just one year.
Our Full List of Open ND Jobs:
Here's our list of open ND jobs as of Sunday, January 7, 2018:
It's unofficial, there may be others that are open, and some of these may have been filled. If you know of any in either category, please let me know: rick@rickgevers.com
Verizon Fios 1 News 800 Westchester Avenue, Rye Brook, NY 10573
KCBS/KCAL-TV 4200 Radford Ave. Studio City, CA 91604
WUSA-TV 4100 Wisconsin Ave NW Washington DC 20016
WUVG-TV 3350 Peachtree Road #1250, Atlanta, GA 30326 **
KOMO-TV 140 4th Ave N Seattle, WA 98109
WFLA-TV 200 S. Parker St. Tampa FL 33606
WTSP-TV 11450 Gandy Blvd, St. Petersburg, FL 33702
WOIO/WUAB-TV 1717 E. 12th Street Cleveland, OH 44114
KUVS-TV 1710 Arden Way, Sacramento CA 95815 **
Spectrum News 2505 Atlantic Ave. #102, Raleigh, NC 27604
WTMJ-TV 720 E Capitol Dr, Milwaukee, WI 53212
WJAX/WFOX 11700 Central Pkwy, Jacksonville, FL 32224
KOB-TV 4 Broadcast Plaza SW Albuquerque, NM 87104
WMC-TV 1960 Union Ave, Memphis, TN 38104
WVLT-TV 6450 Papermill Drive Knoxville, TN 37919
WOWK-TV 350 Quarrier Street Charleston, WV 25301
WPSD-TV 100 Television Lane. Paducah, KY 42003 (see ad above!)
WSYR/WTVH 1030 James St. Syracuse, NY 13203
WJHL-TV 338 E. Main Street Johnson City, TN 37601
KADN/KLAF-TV 1500 Eraste Landry Rd Lafayette, LA 70506
WTVM/WXTX-TV 1909 Wynnton Rd. Columbus, GA 31906
KHSL/KNVN-TV 3460 Silverbell Rd. Chico, CA 95973 (see ad above!)
KECI-TV 340 W. Main St., Missoula, MT 59802
WDHN-TV PO Box 6237, Dothan, AL 36302
KFBB-TV P.O. Box 1139. Great Falls MT 59403
KRTV P.O. Box 2989, Great Falls, MT, 59403
**: Spanish language station