Greetings:
I need a raise!
We sent out FOUR mid-week updates this week (available to email subscribers) and that only covered some of the moves this week.
We have SEVEN new news director openings (THREE in top 20 markets), while THREE other jobs were filled. Consequently, our list of open ND jobs jumps to 23.
FOUR of those 23 openings are featured among our SIX Paid Help Wanted ads below.
Our Situations Wanted feature returns this week with a posting from a Florida newsman looking for his next opportunity. And in Names in the News, the police praise an Atlanta Assignment Editor, a Los Angeles newsman gets a promotion, and a big award for a longtime sponsor of this newsletter.
And we have news of TWO general managers leaving their jobs…one a retirement, and one, a longtime ND turned GM, not.
Grab your favorite beverage and read on.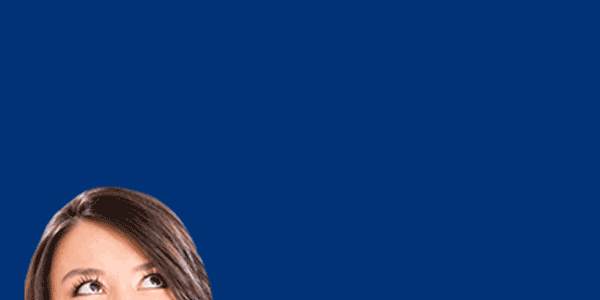 New News Director Openings:
Verizon Fios 1 News, New York, NY…MARC WEINER has been appointed Vice President of News Development for this 24 cable news operation. He's been ND here since March, 2015, and has previously been an ND in Raleigh, Las Vegas, and Santa Maria, CA . Marc's also worked as an EP for Al Jazeera America, as a producer for CBS Newspath, and in Los Angeles, Dallas and Minneapolis.
KYW-TV, Philadelphia, PA…we told you in an UPDATE earlier this week that MARGARET CRONAN is leaving this CBS o-and-o to start a new business venture with her brother. Margaret told me WHAT that startup is via this email today. She's been ND here for not quite two years after a 13 year hiatus from TV. GM BRIEN KENNEDY told the staff via this note. Margaret has also been an ND in Baltimore and West Palm Beach.
KDVR/KWGN-TV, Denver, CO…in another move you learned about via an UPDATE, HOLLY GAUNTT is crossing the street (literally in this case, moving from 100 E. Speer Blvd. to 123 E. Speer) to become ND for Scripps' KMGH-TV. (Holly previously worked in Washington and Baltimore with KATHERINE GREEN, Scripps' National Director of News Recruitment.) KDVR GM JOAN BARRETT sent a gracious note to the staff, and KMGH issued this news release. Holly was ND here for about 20 months, has been an ND in Seattle and Philadelphia, has worked at two other Denver stations, and also has worked in Washington, Baltimore, Oklahoma City, and New Orleans. At KMGH, she replaces LINDSAY RADFORD who left in June after just over two years as ND.
WGAL-TV, Lancaster/Harrisburg, PA…this is not a recording, but we also told you in an UPDATE about DAN O'DONNELL's transfer from this Hearst/NBC affiliate to sister Hearst station KMBC-TV in Kansas City. More on that below. Dan's been ND here for 15 years and worked at the station for 23.
WRIC-TV, Richmond, VA…okay, the rest of the changes were not reported in UPDATES. KELLY WOODARD has left this Nexstar owned ABC Affiliate after not quite four years as ND. Kelly's also worked in New York, Dallas and Hartford/New Haven. You can learn more about this opportunity in the Paid Help Wanted Ad below.
WHBF-TV, Rock Island, IL…MIKE LOPEZ is leaving this Nexstar owned CBS affiliate to become the Managing Editor Executive Planning Editor (corrected 7/17/17) at KPRC-TV in Houston. The move reunites him with KPRC ND DAVID STRICKLAND: they worked together in Norfolk. Mike's been ND here for almost two years, and has been an ND in Eau Claire, WI. He's also worked in Minneapolis, San Francisco, Indianapolis, and Norfolk (three times at two stations). You can learn more about this opportunity in the Paid Help Wanted Ad below.
KTMF-TV, Missoula, MT…ANDREA LUTZ is moving to Billings, MT, to anchor a statewide morning newscast. She's been the ND for this ABC/Fox duopoly owned by Cowles for not quite two years, taking over a most difficult situation following the murder of her predecessor, KALEE SCOLATTI. Andrea has worked on-air as a reporter in Boise and for another Missoula station.
Finally, we told you last week that TYLER THOMASON, news director for KMID/KPEJ-TV in Odessa, TX, was leaving for a new job to be announced soon. We can now tell you that Tyler…and his wife, REBECCA JEFFREY, are headed to Little Rock where they'll work at sister Nexstar operation KARK-TV. The move reunites Tyler with his former GM from Odessa.
Newly Named News Directors: 
WGCL-TV, Atlanta, GA…it was a busy week for UDPATES, and this move was the fourth of the four we sent out. STEVE DOERR has been named ND for this CBS affiliate owned by Meredith. The Atlanta Journal Constitution has more. According to his (somewhat incomplete) Linkedin page, Steve is currently the Sales Manager for Comcast Spotlight in New York City. He's been an GM in Dallas and Providence, a news director in Philadelphia and Cleveland, has worked for two different consulting firms, and has held corporate jobs with NBC and Smith Media. He's also worked in Cincinnati and West Palm Beach. At WGCL, he replaces FRANK VOLPICELLA who left in June. Steve's the seventh ND here in the past nine years.
KMGH-TV, Denver, CO…we told you everything there is to say about this move in the section above. But for those with short attention spans, HOLLY GAUNTT will be the next ND for this Scripps owned ABC affiliate. If you want more, scroll up. You can do it!
KMBC-TV, Kansas City, MO…we also reported above that DAN O'DONNELL will be the next ND for this Hearst owned ABC affiliate. He's spent the last 23 years Hearst's WGAL-TV in Lancaster/Harrisburg, PA, where began on the Assignment Desk, then moved to Assistant ND, then to ND in 2002. At KMBC, he'll replace SHERRIE BROWN who will leave the station at the end of the month after 9 1/2 years as ND.
Paid Help Wanted Ads:

News Director, WRIC-TV, Richmond, VA:
WRIC-TV and WRIC.com in Richmond, Virginia is seeking an experienced News Director who is an innovative and dynamic leader, possessing excellent news judgment, strong digital news initiative, and a passion to be the best.
Essential Duties & Responsibilities:
Manages all aspects of the News Department.
Plans and manages staffing, training, and performance evaluations for the News Department.
Develops news coverage strategy for the station, website and mobile platforms.
Critiques newscasts on a daily basis to correct errors, improve coverage, and provide mentoring feedback to news staff.
Oversee daily and weekly news coverage from the state capitol to regional sister stations.
Ensures achievement of viewer ratings goals.
Works with other senior station leaders to establish and reach station goals.
Requirements & Skills:
Bachelor's degree in Broadcast Journalism, or a related field, or an equivalent combination of education and work related experience.
Minimum ten years' experience in a news leadership role. (More or less depending on market size)
Experience guiding, directing, and motivating co-workers, including setting performance standards and monitoring performance.
Experience establishing long-range objectives and specifying the strategies and actions to achieve them.
Ability to identify the developmental needs of others and to coach, mentor or otherwise help others to improve their knowledge or skills.
Experience preparing and maintaining departmental budgets.
Proficiency with computers, telephones, copiers, scanners, and other office equipment.
Ability to meet deadlines, prioritize assignments, and handle multiple tasks simultaneously.
Qualified applicants can apply online at www.nexstar.tv.
EOE Minorities/Females/Disabled/Veterans, Drug/Background Screen required.

News Director, WHBF-TV, Rock Island, IL:
WHBF TV, the CBS affiliate in Rock Island, IL (Mkt #101) seeks a dynamic News Director to lead our team.
We're growing, adding 2 hours to our Morning news in September and adding personnel for other shows. Terrific opportunity for experienced journalist who can lead, teach and mentor this team. Political will soon be here, meaning candidates from IA, IL and the national scene will descend upon us.
Our focus is "Local" so you need to be strong in how to put stories in context and win the big coverage events as well as weather. Strength in digital and social critical. A strong background in producing newscasts with an emphasis on local enterprise stories resulting in great storytelling is an essential skill. We need you to be hands on and hit the ground running – no desk jockey!
The Quad Cities is an exceptional place to live and raise a family. Strong family values in a picturesque Midwest setting with the mighty Mississippi River rolling through the heart of it all, bordering IA and IL. Active communities with festivals and activities for all. Home of John Deere World HQ, Arconic, and Rock Island Arsenal (1st Army) along with the John Deere Classic PGA Event, plus voted #1 Minor League Baseball Park in the nation.
If you eat, breathe and sleep news, click here to send resume and letter detailing why you are uniquely qualified to lead our team.

News Director, KOAA-TV, Colorado Springs, CO:
KOAA News5, Cordillera's NBC affiliate in beautiful Colorado Springs-Pueblo, CO is searching for an experienced, motivating news director who will lead our #1 on air and online news team. You will lead a team of journalists equal to any top 30 market team in a brand new state of the art facility in Colorado Springs, while broadcasting from 2 fully operational studios in Colorado Springs and Pueblo. We offer a #1 team of content and digital managers to help you develop multi-platform content that is quality driven.
You must be a strategic thinker and create and apply rich content to social media and all digital platforms. The best candidate will possess solid journalistic judgment, a news philosophy that emphasizes in depth coverage, accuracy and fair and balanced decision-making ability while supporting an inspiring culture. You will work with the support of AR&D News consulting to deliver on strategic goals.
Prefer Bachelor's degree in Broadcast Journalism with a 3-5 years of successful news management experience and demonstrated successful innovative leadership, communication, and both staff and product development skills.
Cordillera is the television division of Evening Post Industries. A premiere privately held company that has produced quality journalism for over 200 years. Cordillera operates to be market leader via its people and products. KOAA supports this with a Guardian Brand culture, and being the place to work in town, as we watch out for one another and the communities we serve in a responsible, ethical and caring way. EEO company.
Apply today via email to: epappas@koaa.com
News Director, KMID/KPEJ-TV, Odessa, TX:
KMID-TV Local 2/KPEJ Fox 24 and Yourbasin.com in Odessa/Midland, TX is seeking an experienced journalist to lead our news team and serve as the next News Director.
This is a unique opening at the fastest growing news operation in the Odessa/Midland market (DMA #143). KMID/KPEJ operates in an active news climate that exceeds the expectation of its market size. KMID/KPEJ is an ABC/FOX duopoly. The station operates in a state-of-the-art HD studio and newsroom that is a little more than one year old. The market is also full of tradition and history thanks to 'Friday Night Lights' fame. High school football is instilled in the culture. KMID/KPEJ broadcasts the most-watched high school football show in the market every Friday during football season.
For more on this opportunity….and to apply, just click here.

Senior Executive Producer, WKOW-TV, Madison, WI:
Energized by new and innovative ways to present news content? If you want to expand your creative influence beyond a single newscast, our Senior Executive Producer position at WKOW – TV in Madison, Wisconsin is for you. We want a strong newsroom leader with a creative flair for style and presentation. The leading candidate will have a strong producing background, know how to inspire and will find ways to improve our product by creating meaningful and memorable moments in newscasts. Madison, Wisconsin is a very competitive news market and it's consistently rated one of the best places to live in the Midwest.
Proven creativity with in-studio presentation, newsroom technology (LIVE U., Drone, GoPro, etc.) and graphics presentation will make you a top candidate. A strong eye for video and a desire to create something that helps the viewer "feel" the story is a top skill for our next EP.
If you have a desire to win every day, we want to talk with you. Three years of strong news producing and writing experience as well as sound editorial and ethical judgment is required. Management experience is a plus. Come work with a dynamic and growing newsroom just named "Station of the Year" by the Wisconsin Broadcasters Association.
WKOW is part of Quincy Media, Inc., a family owned company.
If you have the drive to succeed, send your reel, writing samples, a resume and something surprising that will set you apart to: ereams@wkow.com
Ed Reams
News Director
WKOW – TV
5727 Tokay Blvd.
Madison, WI 53719
NO PHONE CALLS PLEASE

Morning Executive Producer, WOIO-TV, Cleveland, OH:
Would you like to take the reins of a morning show that's been #1 since the day it went on the air, follow the formula and help keep it there? Ok, stop reading.
The rest of you keep going…
Cleveland19 is looking for someone with a new vision to take over our morning show. We need a builder, not a caretaker. We're looking for a leader to help us build mornings from the ground up. We're looking to grow our morning show into a contender within the market.
Here's the good news: we've got a nucleus of good people who want to win. We are looking for your clear vision of the show – both on-air and online.
Click here to learn more and to apply.
Other News Management Openings:
ASSISTANT NEWS DIRECTOR:
KOIN-TV, Portland, OR (listed 6/18/17)
WISH-TV, Indianapolis, IN (listed 6/4/17)
WRTV, Indianapolis, IN (relisted 6/4/17)
KJRH-TV, Tulsa, OK (relisted 6/4/17)
WICS-TV, Springfield, IL (listed 5/29/17)
KEZI-TV, Eugene, OR (relisted 7/2/17)
KION-TV, Salinas, CA (listed 6/4/17)
KSNT-TV, Topeka, KS (relisted 5/21/17)
KPLC-TV, Lake Charles, LA (listed 5/14/17)
EXECUTIVE PRODUCER:
KGO-TV, San Francisco, CA (listed 7/9/17)
KRIV-TV, Houston, TX (Senior AM Producer, relisted 6/25/17)
WOIO-TV, Cleveland, OH (AM EP, listed 7/2/17, see ad above!)
WTVD-TV, Raleigh/Durham, NC: (listed 5/14/17)
WMAR-TV, Baltimore, MD (listed 5/29/17)
WBNS-TV, Columbus, OH (relisted 6/4/17)
WPTV, West Palm Beach, FL (AM EP, relisted 6/4/17)
WIVB-TV, Buffalo, NY (listed 5/21/17)
WDTN-TV, Dayton, OH (listed 7/2/17)
KWCH-TV, Wichita, KS (AM EP, relisted 7/2/17)
WSLS-TV, Roanoke, VA (listed 5/29/17)
WBAY-TV, Green Bay, WI (listed 6/4/17)
WBRZ-TV, Baton Rouge, LA (relisted 7/9/17)
WCSC-TV, Charleston, SC (relisted 5/14/17)
WKOW-TV, Madison, WI (Senior EP, relisted 7/9/17, see ad above!)
WLBT-TV, Jackson, MS (listed 6/11/17)
MISCELLANEOUS JOBS:
KPRC-TV, Houston, TX: Exec. Planning Editor (listed 6/4/17)
WKOW-TV, Madison, WI: Social Media Mgr. (listed 6/4/17)
Situations Wanted:
We still offer this free posting for anyone looking for work. Just email me your copy (150 words maximum) a link (if you have one) and a photo (if you want). Happy to run it as a service for those out of work.
This week, meet PHIL LANDEROS:
Award-winning newsroom manager available in early September.
I have 22 years of experience in large and medium size markets. If you are looking for a newsroom manager with positive energy that can excite and motivate your journalists to tell engaging stories and produce fast-paced newscasts, I'm your guy. I'm looking for a large market executive producer position, or a news director or assistant news director position in a top 50 market.
I am concentrating my search in the West, Southwest and Southeast.
Email me at Phil.Landeros@gmail.com and check out my website at Landeros.press
Names in the News:
Cobb County (Atlanta area) police praised WSB-TV (Atlanta) Assignment Editor STEPHANIE STEIGER for her actions when a hostage-holding bank robber called the station. Poynter's AL TOMPKINS has more about a situation that could happen to any station….and some tips if it happens to you.
15 year KABC-TV employee CARPER DULMAGE has been named Weekend Executive Producer for this Los Angeles o-and-o. He's also worked in San Diego and for CNN.
Congrats to our friends (and longtime supporters of this publication) at Devlin Design Group for another big awards score. For the four straight year, DDG won the Promax/BDA Gold award for set design, this time for a project with WJBK-TV in Detroit. Pictures of the award winning set and more details are here.
General Manager News & Notes:
KNTV/KSTS-TV, San Jose/San Francisco, CA General Manager RICH CERUSSI is retiring in September. He's been GM there for more than ten years. More in this memo from NBC o-and-o President Valari Staab.
GARRY KELLY has left his job as GM for Graham Media's WSLS-TV in Roanoke. The local newspaper talked with Garry. He'd been GM there about three years and leaves just a few weeks after Graham took over the station. Many of you know Garry, who spent 18 years as an ND in Birmingham. He's also been an ND in Huntsville, and has worked in Nashville, Denver, and Detroit.
Our Full List of Open ND Jobs:
Here's our list of open ND jobs as of Sunday, July 16, 2017:
It's unofficial, there may be others that are open, and some of these may have been filled. If you know of any in either category, please let me know: rick@rickgevers.com
News 12 Bronx/Brooklyn 1 Media Crossways, Woodbury, NY 11791
Verizon Fios 1 News 800 Westchester Avenue Rye Brook, NY 10573
KYW-TV 1555 Hamilton Street Philadelphia, PA 19130
WUSA-TV 4100 Wisconsin Ave NW Washington DC 20016
WLTV 9405 NW 41st Street Miami, FL 33178-2301 ***
KDVR/KWGN-TV 100 East Speer Blvd. Denver, CO 80203
WGAL-TV 1300 Columbia Avenue. Lancaster, PA 17603
WHTM-TV 3235 Hoffman Street Harrisburg, PA 17110
WGRZ-TV 259 Delaware Ave., Buffalo, NY 14202
WRIC-TV 301 Arboretum Pl, Richmond, VA 23236 (see ad above!)
WBIR-TV 1513 Bill Williams Ave., Knoxville, TN 37917
WLTX-TV 6027 Garners Ferry Rd, Columbia, SC 29209
KWTX-TV 6700 American Plaza, Waco, TX 76712
KOAA-TV 2200 7th Ave. Pueblo, CO 81003 (see ad above!)
KFSM-TV 318 N 13th St, Fort Smith, AR 72901
WHBF-TV 231 18th Street Rock Island, IL 61201 (see ad above!)
KLFY-TV 1808 Eraste Landry Rd, Lafayette, LA 70506
WSAW-TV, 1114 Grand Ave, Wausau, WI 54403
KMID-TV 1550 West I-20 Odessa, TX 79763 (see ad above!)
KTVA-TV 1001 Northway Drive St. 202. Anchorage, AK
WCJB-TV 6220 NW 43rd St, Gainesville, FL 32653
KTMF-TV 2200 Stephens Avenue, Missoula, MT 59801
KRTV P.O. Box 2989, Great Falls, Montana, 59403
***: Spanish language station