Greetings:
Another busy week with lots of news.
There are TWO new news directors in our report, and THREE new openings. And as we saw last week, TWO of those openings were created by people moving to bigger and better jobs.
That leaves just 19 stations with open news director positions.
Also this week, ONE paid help wanted ad, TWO new GMs, TWO former news directors who are retiring from post-ND jobs, and THREE obituaries.
All that and more below.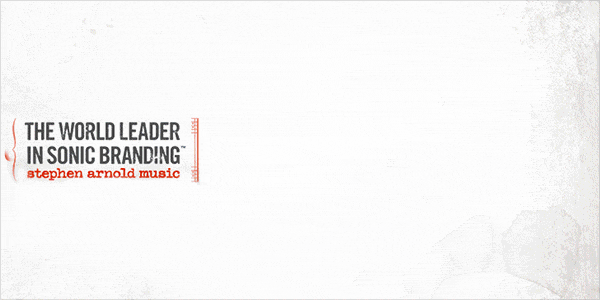 New News Director Openings:
KLFY-TV, Lafayette, LA…in the first of two ND openings created by promotions, KYLE BRINKMAN is off to Charleston, SC, as ND for another Nexstar station, WCBD-TV. Details below. He's been ND here since October, 2014.
KERO-TV, Bakersfield, CA…LEEZA (GLAZIER) STARKS moves up within Scripps to become ND at KGUN-TV in Tucson. She's been ND for this ABC affiliate since January, 2016. More on her new job below.
WDAM-TV, Hattiesburg, MS…NICK ORTEGO has left this Raycom Media owned station after three years as ND and 14 at the station. Nick started at WDAM as a reporter in 2003, moved to evening weathercaster in 2007, and held that job until he became news director in 2014.
Newly Named News Directors: 
KGUN-TV, Tucson, AZ…we told you above that LEEZA (GLAZIER) STARKS will be the next ND for this Scripps owned ABC affiliate. She joined the company last year as ND for its Bakersfield, CA, station, KERO-TV. She's also been an ND in Charleston-Huntington, WV, where she began as the morning weather person, and has worked in Fresno, Columbus, OH, Jacksonville, FL, Shreveport, and Alexandria, LA. At KGUN, she replaces TOM BURKE who left the station last month after almost four years as ND.
WCBD-TV, Charleston, SC…we also told you above about KYLE BRINKMAN's move from Lafayette, LA, to this sister-Nexstar owned NBC affiliate. Kyle tells me the move gets him closer to family on the east coast. He's also been an ND in Pensacola and Chattanooga, and has worked in Baltimore, Norfolk, Memphis, Columbus, OH and Huntsville, AL. He replaces BRYAN LUHN who left last November (after 2 1/2 years as ND) and is now the Senior EP for KRIV-TV in Houston.
Paid Help Wanted Ads:

Morning Executive Producer, KWCH-TV, Wichita, KS:
Are you a medium to large market "now" producer, with a hungry rundown, full of urgent and impactful news, ready to take the next step into management?
Are you a small market EP that dreams big, and wishes you had the tools and the team to really showcase strong enterprise and great storytelling every day?
Do you excel at winning breaking news and weather coverage EVERY SINGLE DAY?
If so, KWCH-TV in Wichita has the perfect opportunity for you. We are searching for a morning Executive Producer to lead a team that produces a 4.5 hour morning newscast that stands out as best in the market.
You should live and breathe digital and thrive at integrating it into your shows. You should be inspired to be a strong leader and creative teacher that helps to create and instill a positive learning and working culture in the mornings.
6+ years of news producing experience required. Prior experience as a news manager or Executive Producer is beneficial.
KWCH-TV is a great place to work. We offer a fantastic salary and benefits package in a community where the cost of living is relatively low.
Join the #1-rated news station in Kansas and be a part of the Gray Television family!
Click here to apply, and send your resume and reel to bgregory@kwch.com
Other News Management Openings:
ASSISTANT NEWS DIRECTOR:
WRTV, Indianapolis, IN (listed 4/2/17)
KJRH-TV, Tulsa, OK (relisted 4/9/17)
KEZI-TV, Eugene, OR (relisted 4/30/17)
KSNT-TV, Topeka, KS (listed 3/26/17)
KTUU-TV, Anchorage, AK (relisted 4/23/17)
EXECUTIVE PRODUCER:
KRIV-TV, Houston, TX (Senior AM Producer, listed 4/16/17)
WFLA-TV, Tampa, FL (PM EP, listing revised 4/16/17)
WEWS-TV, Cleveland, OH (listed 4/2/17)
KMOV-TV, St. Louis, MO (AM EP, listing revised 4/2/17)
WBNS-TV, Columbus, OH (listing revised 3/26/17)
WPTV, West Palm Beach, FL (AM EP, relisted 4/9/17)
KLAS-TV, Las Vegas, NV (AM EP, relisted 3/19/17)
WBRC-TV, Birmingham, AL (listed 3/26/17)
WJXT-TV, Jacksonville, FL (Digital EP, listing modified 4/16/17)
KWCH-TV, Wichita, KS (AM EP, listed 4/30/17, see ad above!)
WBRZ-TV, Baton Rouge, LA (PM EP, listed 4/23/17)
WCSC-TV, Charleston, SC (listed 3/12/17)
WPTA-TV, Ft. Wayne, IN (listed 3/12/17)
WTXL-TV, Tallahassee, FL (relisted 4/23/17)
ASSISTANT CONTENT DIRECTOR:
WTVD-TV, Raleigh/Durham, NC (listed 3/26/17)
Situations Wanted:
We still offer this free ad for anyone looking for work. Just email me your copy (150 words maximum) a link (if you have one) and a photo (if you want). Happy to run it as a service for those out of work.
This week, meet JAMES DOUGHTY:
It is in my humble opinion that being a TV News manager is one of the most challenging jobs in the world today; however, it can also be one of the most rewarding positions. I believe whole-heartedly that a fair, calm and understanding newsroom manager is essential to provide the organization stability, consistency, and care.
My greatest strengths include inspiring and motivating others to perform at their own individual levels and at a level that will only bring positive attention to the newsroom. I have a strong passion for helping others and will strive to make sure everyone associated with the news organization remains responsible, hard-working, and successful.
Click here to see my resume, Linkedin link, and contact information.
Obituaries:
DON DUNWELL, former news director and anchor for KTVH-TV in Helena, MT, died last week of kidney cancer. He was 82. More here.
WXIA-TV's BIRNUR RICHARDSON died last weekend, also of cancer. She worked as a writer and producer for that NBC affiliate for more than 30 years. The station remembered her here.
Finally, NORMAN HATCH died at the age of 92. He was a Marine Corps cinematographer who won an Academy Award for his footage of a World War II battle. And he was a regular attendee at RTDNA conventions in the 60's and 70's. This Washington Post obituary tells the tale of a very interesting life.
Names in the News:
Onetime WDHN-TV News Director (and more recently, Senior Reporter for WTVY-TV in Dothan, AL) KEN CURTIS is retiring. He spent 50 years working in television news.
SUE BERNARD spent 20 years as an anchor and ND for WAGM-TV in Presque Isle, ME, before moving to Northern Maine Community College. She was Dean of Development and College Relations for the past five years, and is retiring next month.
General Manager News and Notes:
CHRIS WAYLAND takes over as GM for Tribune's WPIX-TV in New York from a corporate role at Tribune. He replaces GREG EASTERLY who returns to his old job as SVP/Group Operations for Tribune Broadcasting. It's all explained here.
JIM LUTTON is retiring as GM of Sinclair's WWMT-TV in the Kalamazoo-Grand Rapids-Battle Creek market, a job he's held for more than 10 years. He'll be replaced by the station's sales director, FRED CORBUS.
Our Full List of Open ND Jobs:
Here is my list of stations with open ND jobs, as of Sunday, May 7, 2017.
If you know of any additions/deletions/updates, please email me at: rick@rickgevers.com
WUSA-TV 4100 Wisconsin Ave NW Washington DC 20016
WDAF-TV 3030 Summit St. Kansas City MO 64108
WDJT-TV 809 South 60th Street, Milwaukee, WI 53214
KVUE-TV 3201 Steck Avenue, Austin, TX 78757
WJAR-TV 23 Kenney Dr, Cranston, RI 02920
WNYT-TV 715 N Pearl St, Albany, NY 12204
WDTN-TV 4595 S. Dixie Drive Moraine, Ohio 45439
WBND-TV 53550 Generations Drive, South Bend, IN 46635
WICS-TV 2680 East Cook St. Springfield, IL 62703
WCTI-TV 225 Glenburnie Drive New Bern, NC 28560
KWQC-TV 805 Brady St, Davenport, IA 52803
KVAL/KMTR-TV 4575 Blanton Rd, Eugene, OR 97405
KLFY-TV 1808 Eraste Landry Rd, Lafayette, LA 70506
KERO-TV 321 21st St, Bakersfield, CA 93301
WSAW-TV, 1114 Grand Ave, Wausau, WI 54403
KBJR-TV 246 South Lake Ave. Duluth MN 55802
KTVA-TV 1001 Northway Drive St. 202. Anchorage, AK
WDAM-TV 2362 US-11, Moselle, MS 39459
KRTV P.O. Box 2989, Great Falls, Montana, 59403