Tuesday, November 22, 2016 UPDATE:
Greetings:
The long vacant news director opening at Scripps' WCPO-TV in Cincinnati is filled with what some might consider a surprise hire.
CHIP MAHANEY, an eight year Scripps veteran who's been the company's first national Director of News Recruitment, will be this ABC affiliate's next news director. Here's the news release.  Chip has a strong background in digital news operations, fitting for this station with its heavy emphasis on digital. This CJR story explains that.
He's a former ND in Richmond, spent eleven years as a Managing Editor in Dallas, and worked in Oklahoma City, Tulsa, and Austin, TX and spent four years working for BASYS. He replaces ALEX BONGIORNO who left the station in February after 2 1/2 years.
Some other quick headlines:
General Manager RICHARD DYER returns to Washington to run WUSA-TV. Richard is a DC native. He's been the GM of Hearst's WLWT-TV in Cincinnati but earlier had been the Station Manager for WUSA. More here. He replaces MARK BURDETT who held the job for almost five years.
And we have more on the retirement for former ND turned GM BRAD REMINGTON, who's leaving Scripps' KMGH-TV in Denver. Here's the memo from Scripps' DEBBIE TURNER as well as Brad's note to his staff.
Happy Thanksgiving!
regards,
Rick Gevers
**** ***** ****
Greetings;
There's a flurry of activity this week, with THREE new news directors and just ONE new opening. Our always unofficial count of open ND jobs now stands at 21.
ONE of those open ND jobs is among our TWO Paid Help Wanted ads in this week's edition.
We have details about a longtime Michigan news director who's hospitalized in grave condition after he suffered a stroke in his newsroom this week.
That's the lead item in Names in the News below. You'll also find details of an inurnment ceremony for a former Los Angeles and Washington news director. We'll also tell you about an astounding number of new Assistant News Directors: SIX in all, in a variety of large and medium markets.
That…and more…below, after an ad for a new holiday music package..with process benefitting a charity.
I hope you and your families have a great Thanksgiving holiday.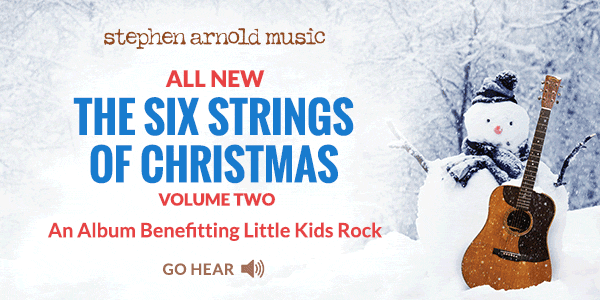 New News Director Opening:
KYTX-TV, Tyler, TX…JENNIFER DODD-TAYLOR will leave this Tegna owned CBS affiliate at the end of February. I'm told she's moving for family reasons. By the time she leaves she will have been there about 18 months. She previously worked in San Antonio. Jennifer's a former ND in Victoria, TX, and has worked on-air in Dallas, for another San Antonio station, Green Bay, and Beaumont.
Newly Named News Directors:
WRCB-TV, Chattanooga, TN…CALLIE STARNES has been promoted to news director for this NBC affiliate. Here's the official news release. She's currently the Assistant ND. Callie first joined the station in 2008 as a reporter, and eventually became a weekday anchor. She left the station in 2014 after giving birth, and returned a year later. Callie replaces DERRAL STALVEY who will leave after a short transition period. He was ND there almost ten years.
WFFT-TV, Ft. Wayne, IN…STEW HIRSCH returns to a newsroom as the next ND for this FOX affiliate owned by Nexstar. He's a one-time news director in Huntsville who's worked at all three Columbus, OH, stations TWICE. He's also worked in Cincinnati and Raleigh. Stew replaces BARBARA BROOKS who just had her second child and will leave the business to raise her family. Barbara worked here for seven years, just over a year as ND.
KWES-TV, Midland-Odessa, TX…congratulations to MICHAEL THOMPSON who's been promoted within Raycom to become news director for this NBC affiliate. He's been the EP for Raycom's KLTV in Tyler, TX. Here's the note from his new GM in Midland and his former news director in Tyler. At KWES, Michael replaces JAMES DOUGHTY who left the station earlier this month after just over a year as news director.
Paid Help Wanted Ads: 

Executive Producer, KGO-TV, San Francisco, CA:
KGO-TV/ABC7 News, the ABC Owned Television station in San Francisco has an immediate opening for an Executive Producer to join the ABC7 News team. We are seeking an experienced Manager with superior news judgment and dynamic news producing experience. The Executive Producer manages daily newscasts and content in conjunction with other news managers. The ideal candidate must have a keen understanding of multi-platform strategy and have a track record of breaking news success stories. This person will excel by executing big-picture goals while focusing on the details with daily content coverage. We are looking for a proven leader with excellent communication and collaboration skills.
College degree and five years previous management experience in top 20 markets preferred.
DESCRIPTION OF DUTIES:
Supervise Newscast Producers and Writers
Provide consistent feedback to Producers and Writers by setting goals and tracking progress
Inspire Producers in the development of compelling newscast production and story-telling.
Contribute strategic content ideas in editorial meetings
Collaborate with Assignment Editors and Digital Producers on multi-platform breaking news coverage
Work with the Audience Development team on newscast promotion across all platforms.
Copy edit scripts
Manage Producer, Writer and Assignment Editor Schedules
TO APPLY: Please log onto www.disneycareers.com and search for Requisition ID# 413524BR (Executive Producer); create a candidate profile, and upload your resume and cover letter.
ABC7 is an Equal Opportunity Employer – Female/Minority/Veteran/Disability/Sexual Orientation/Gender Identity.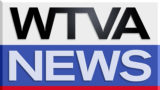 News Director, WTVA-TV, Tupelo, MS:
WTVA-TV Channel 9, the Heartland Media owned NBC affiliate in Columbus-Tupelo, MS (133) is looking for an individual who can lead their #1 station in north Mississippi to new heights of success. Are you….
*Looking for a company that is expanding and investing in news?
*Interested in world class research and training in your craft?
*Excited about using top of the line technology?
*An Executive Producer or Assistant News Director who is ready to lead their own shop?
*An experienced News Director looking for a great market and a great company?
*Up for relocating to a better lifestyle and great cost of living?
How would you like to invest your TIME in….
*The #1 station in North Mississippi (and growing)
*A company that provides great benefits and training
*A company that invests in its people
*A strong team of journalists who are ready for strong leadershipIs that you?
If so, we need to talk!
The full description of the job responsibilities and requires for those interested may be found at www.wtva.com
To learn more about the city you will soon call home click here.
To apply please send resume via email to jjones@wtva.com or mail to:
Jerry Jones
WTVA-TV
P.O. Box 320
Tupelo, MS 38802
No Phone Calls Please
WTVA is an Equal Opportunity Employer. In addition to complying with the requirements of federal law, WTVA will comply with applicable state and local laws prohibiting employment discrimination.
Other News Management Openings:
ASSISTANT NEWS DIRECTOR:
WMAQ-TV, Chicago, IL (listed 10/30/16)
KXAS-TV, Ft. Worth/Dallas, TX (relisted 11/6/16)
KNXV-TV, Phoenix, AZ (listed 10/30/16)
WTAE-TV, Pittsburgh, PA (relisted 10/23/16)
KSHB-TV, Kansas City, MO (listed 10/2/16)
WJXT-TV, Jacksonville, FL (relisted 10/23/16)
KEZI-TV, Eugene, OR (relisted 10/23/16)
KTXS-TV, Abilene, TX (relisted 10/30/16)
EXECUTIVE PRODUCER:
KXAS-TV, Ft. Worth/Dallas, TX (relisted 11/16/16)
KGO-TV, San Francisco, CA (new listing this week, see ad above!)
WGCL-TV, Atlanta, GA (Spec. Projects Sr. EP, relisted 11/16/16)
WXYZ-TV, Detroit, MI (Special Projects/Investigative, relisted 10/30/16)
KRIV-TV, Houston, TX (Senior EP, relisted 11/6/16)
WEWS-TV, Cleveland, OH (Dayside EP, relisted 10/30/16)
WOIO/WUAB-TV, Cleveland, OH (relisted this week)
KMOV-TV, St. Louis, MO (AM EP, listed 10/23/16)
KPTV, Portland, OR (relisted this week)
WXIN-TV, Indianapolis, IN (two openings, listed 10/23/16)
WBNS-TV, Columbus, OH (two openings, relisted this week)
KCTV, Kansas City, MO (PM EP, relisted 9/18/16)
WPTV, West Palm Beach, FL (AM EP, relisted 10/30/16)
KLAS-TV, Las Vegas, NV (AM EP, relisted 10/30/16)
KOAT-TV, Albuquerque, NM (PM EP, relisted 11/13/16)
KOB-TV, Albuquerque, NM (relisted 9/25/16)
WREG-TV, Memphis, TN (relisted this week)
WFTX-TV, Ft. Myers, FL (AM EP, listed 10/30/16)
WOI-TV, Des Moines, IA (listed 10/23/16)
WAAY-TV, Huntsville, AL (PM EP, relisted 10/30/16)
WCTI-TV, New Bern, NC (relisted 9/25/16)
WTXL-TV, Tallahassee, FL (listing revised 9/11/16)
MANAGING EDITOR:
WAND-TV, Decatur, IL (listed 11/6/16)
Names in the News:
Please join me in wishing longtime Lansing News Director KEVIN RAGAN well. Kevin suffered a stroke in the WILX-TV newsroom earlier this week and is hospitalized in critical condition. I believe he is 62 years old. The station posted this brief story on its website. Kevin's been the ND for this Gray Television owned NBC affiliate for 19 years, has been an ND in Wichita and Greenville, SC, and worked in Pittsburgh and Cleveland.
We have details on an inurnment service for former Los Angeles and Washington news director BOB LONG, who died last August of cancer at the age of 71. The service will be Wednesday, November 30, at Arlington National Cemetery. More here.
KTLA-TV in Los Angeles has promoted KERRY BRACE to Assistant ND. She's been an EP there and has worked in Los Angeles for 25 years.
MATT WAGGONER has been promoted to Assistant ND for Seattle's KCPQ-TV. Matt's been the Senior Executive Producer for that Tribune owned FOX affiliate. He's previously worked in Portland, OR, and Phoenix.
BOB SABO is moving up at Hubbard's KSTP-TV in Minneapolis-St. Paul. Bob has been named Assistant News Director. He's been the Assignment Manager for this ABC affiliate.
AMBER STATLER-MATTHEWS joins Fox's WJYZ-TV in Charlotte as Assistant ND. She's been working for a production company and earlier worked in news management positions for three different Miami stations.
DANA DIETERLE is about to hop onto I-70 and head east to Kansas City where he'll be the new Assistant News Director for Hearst's KMBC-TV, the ABC affiliate there. He's spent the last 5+ years as the Assistant ND for Tribune's KDVR/KWGN-TV in Denver. Dana's a former ND in Albany, NY, and has also worded in Boston, Cleveland, Miami, Hartford, and Providence.
SARA VAN AERNUM heads to Memphis where she'll be the Assistant ND for WREG-TV. She's been working at KHOU-TV in Houston. Sara's also worked for several news organizations in Washington.
General Manager News:
Former news director turned General Manager BRAD REMINGTON is leaving Scripps' KMGH-TV in Denver, where's he's been the GM since March, 2015. The Denver Post has more. He'd been out of TV when he took the job at that ABC affiliate, running a franchised business. Brad's a former ND in Denver (KDVR-TV), Phoenix, St. Louis, and Albuquerque.
Nineteen year station veteran ALICIA ELSNER will be the next General Manager for Tegna's KSDK-TV, the NBC affiliate in St. Louis. The official news release is here. She's been the General Sales Manager there most recently, and has been the interim GM since MARV DANIELSKI left the station earlier this summer.
PATTY KOLB, who's been the General Manager for Tribune's WXMI-TV in Grand Rapids, MI, will leave that FOX affiliate at the end of the year. Patty's been the GM for 13 years, and earlier served three years as a GM for WFFT-TV in Ft. Wayne.
Our Full List of Open ND Jobs:
Here is my list of stations with open ND jobs, as of Sunday, November 20, 2016:
If you know of any additions/deletions/updates, please email me at: rick@rickgevers.com
KTVT-TV 5233 Bridge Street, Fort Worth TX 76103
KOIN-TV 222 SW Columbia St. Portland OR 97201
WCPO-TV 1720 Gilbert Ave, Cincinnati, OH 45202
WIVB-TV, 2077 Elmwood Ave. Buffalo, NY 14207
WTEN-TV 41 Northern Blvd, Albany, NY 12204
WRGB-TV 1400 Balltown Road. Schenectady, NY 12309
WKRG-TV 555 Broadcast Dr. Mobile AL 36606
WAND-TV 904 South Side Drive Decatur, IL 62521
WCBD-TV 210 W Coleman Blvd, Mt Pleasant, SC 29464
WCTI-TV 225 Glenburnie Drive New Bern, NC 28560
KYTX-TV 2211 ESE Loop 323. Tyler, TX 75701
KADN/KLAF-TV 1500 Eraste Landry Rd Lafayette, LA 70506
KIMA/KEPR-TV 2801 Terrace Heights Dr. Yakima, WA 98901
KAPP/KVEW 114 N. 4th Street Yakima, WA 98901
WTVA-TV PO Box 320 Tupelo MS 38802 (see ad above!)
KX Network 1811 N 15th Street Bismarck, ND 58501
KARD/KTVE-TV 200 Pavilion Road W. Monroe, LA 71292
KESQ-TV 31276 Dunham Way Thousand Palms, CA 92276
KMIR-TV 72920 Parkview Dr, Palm Desert, CA 92260
WTOK-TV 815 23rd Ave. Meridian, Ms. 39301
KMVT-TV 1100 Blue Lakes Blvd. N Twin Falls, ID 83301