Tuesday, November 29, 2016 UPDATE:
Greetings:
A veteran news director returns to 'the corner office' with a job in New York state.
DAN SALAMONE has been named News Director for WTEN/WXXA-TV in Albany, NY. That's an ABC/FOX duopoly.  WTEN is now owned by Media General, but, of course, about to be acquired by Nexstar.  It operates WXXA for owner Shield Media.
Dan most recently was the morning EP for FOX's WFLD-TV in Chicago. He spent more than nine years as ND for WOIO/WUAB-TV in Cleveland, and has been a News Director/Station Manager in Portland, OR, and Albuquerque, and a news director in Detroit and Providence. His Linkedin page has the full story.
He is also, to the dismay of this Indianapolis Colts season ticket holder, an avid fan of the New England Patriots.
At WTEN, Dan replaces MATT MILLER who left the station in September to return home to Cincinnati as Talent Acquisition Lead for Scripps. Matt was ND here for just over a year.
We'll have all the latest news in our full newsletter this weekend.
regards,
Rick Gevers
**** ***** ****
Greetings:
As you might expect, a relatively slow week though the changes we have are all noteworthy.
There's just ONE newly named news director in a move some saw as a surprise. That drops our list of open ND jobs to 20.
ONE of those openings is advertised in one of our TWO Paid Help Wanted ads.
There's a new GM in a top ten market, an interesting article about the Anchorage news market, and two obituaries.
All that…and more…below!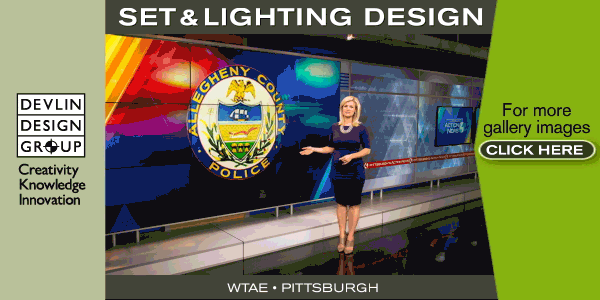 New News Director Opening:
No new openings this week, to my knowledge. If you know something I don't, please let me know via an email to: rick@rickgevers.com
While it's not a new opening (we told you in July that SHARITA ERVES had left the station), please note the new Help Wanted Ad below for the position at KARD/KTVE-TV in Monroe, LA.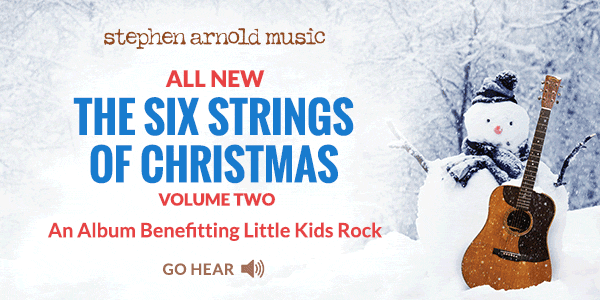 Newly Named News Director:
WCPO-TV, Cincinnati, OH…we told you Tuesday that CHIP MAHANEY will make the short trek from Scripps' corporate headquarters to this ABC affiliate as its next ND. Chip's an eight year veteran of Scripps, first in the digital division, and for the last year as the first national Director of News Recruitment. He's been an ND in Richmond, spent 11 years as a Managing Editor for KDFW-TV in Dallas, and worked in Oklahoma City, Tulsa, and Austin, TX. Longtime Cincinnati media reporter JOHN KIESEWETTER has more. Chip replaces ALEX BONGIORNO who left the station in February after 2 1/2 years as ND.
Paid Help Wanted Ads: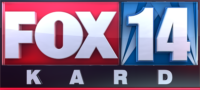 News Director, KARD/KTVE-TV, Monroe, LA:
KARD Fox 14/KTVE NBC 10 and MyArkLaMiss.com in Monroe, LA is seeking an experienced journalist to lead our team and serve as the next News Director.
This is a unique opening at the fastest growing news operation in the Monroe market (DMA #139). Our next News Director must be committed to exceptional local storytelling. We need a hands-on "teacher" who understands how to showcase the news events through graphics, video, writing and sound. The successful candidate must be well organized and able to clearly communicate a vision to be successful on all platforms. Digital and social media is a significant focus.
You must be able to demonstrate a strategy to produce relevant and unique content for traditional websites, mobile, apps and more. This includes social media where we need a candidate who can increase engagement with our digital users. This position requires a Bachelor's Degree and experience is preferred.
To learn more about the job and apply, click here!
Monroe is located in north central Louisiana and in the midst of some of the most interesting political races in America. Educational opportunities abound at all levels from excellent public and private elementary and secondary schools, to colleges and universities, including the University of Louisiana at Monroe, Grambling and Louisiana Tech. This is truly a great area to live and raise a family.

Executive Producer, KGO-TV, San Francisco, CA:
KGO-TV/ABC7 News, the ABC Owned Television station in San Francisco has an immediate opening for an Executive Producer to join the ABC7 News team. We are seeking an experienced Manager with superior news judgment and dynamic news producing experience. The Executive Producer manages daily newscasts and content in conjunction with other news managers. The ideal candidate must have a keen understanding of multi-platform strategy and have a track record of breaking news success stories. This person will excel by executing big-picture goals while focusing on the details with daily content coverage. We are looking for a proven leader with excellent communication and collaboration skills.
College degree and five years previous management experience in top 20 markets preferred.
DESCRIPTION OF DUTIES:
Supervise Newscast Producers and Writers
Provide consistent feedback to Producers and Writers by setting goals and tracking progress
Inspire Producers in the development of compelling newscast production and story-telling.
Contribute strategic content ideas in editorial meetings
Collaborate with Assignment Editors and Digital Producers on multi-platform breaking news coverage
Work with the Audience Development team on newscast promotion across all platforms.
Copy edit scripts
Manage Producer, Writer and Assignment Editor Schedules
TO APPLY: Please log onto www.disneycareers.com and search for Requisition ID# 413524BR (Executive Producer); create a candidate profile, and upload your resume and cover letter.
ABC7 is an Equal Opportunity Employer – Female/Minority/Veteran/Disability/Sexual Orientation/Gender Identity.
Other News Management Openings:
ASSISTANT NEWS DIRECTOR:
WMAQ-TV, Chicago, IL (listed 10/30/16)
KXAS-TV, Ft. Worth/Dallas, TX (relisted 11/6/16)
KNXV-TV, Phoenix, AZ (listed 10/30/16)
WTAE-TV, Pittsburgh, PA (relisted 10/23/16)
KSHB-TV, Kansas City, MO (listed 10/2/16)
WJXT-TV, Jacksonville, FL (relisted 10/23/16)
KEZI-TV, Eugene, OR (relisted 10/23/16)
KTXS-TV, Abilene, TX (relisted 10/30/16)
EXECUTIVE PRODUCER:
KXAS-TV, Ft. Worth/Dallas, TX (relisted 11/16/16)
KGO-TV, San Francisco, CA (listed 11/20.16, see ad above!)
WGCL-TV, Atlanta, GA (Spec. Projects Sr. EP, relisted 11/16/16)
WXYZ-TV, Detroit, MI (Special Projects/Investigative, relisted 10/30/16)
KRIV-TV, Houston, TX (Senior EP, relisted 11/6/16)
WEWS-TV, Cleveland, OH (Dayside EP, relisted 10/30/16)
WOIO/WUAB-TV, Cleveland, OH (relisted 11/20/16)
KMOV-TV, St. Louis, MO (AM EP, listed 10/23/16)
KPTV, Portland, OR (relisted 11/20/16)
WXIN-TV, Indianapolis, IN (two openings, listed 10/23/16)
WBNS-TV, Columbus, OH (two openings, relisted 11/20/16)
KCTV, Kansas City, MO (PM EP, relisted this week)
WPTV, West Palm Beach, FL (AM EP, relisted 10/30/16)
KLAS-TV, Las Vegas, NV (AM EP, relisted 10/30/16)
KOAT-TV, Albuquerque, NM (PM EP, relisted 11/13/16)
WREG-TV, Memphis, TN (relisted 11/20/16)
WFTX-TV, Ft. Myers, FL (AM EP, listed 10/30/16)
WOI-TV, Des Moines, IA (listed 10/23/16)
WAAY-TV, Huntsville, AL (PM EP, relisted 10/30/16)
WCTI-TV, New Bern, NC (relisted this week)
WTXL-TV, Tallahassee, FL (relisted this week)
MANAGING EDITOR:
WAND-TV, Decatur, IL (listed 11/6/16)
Obituaries:
Longtime RTDNA/RTNDF supporter GEORGE GLAZER died Tuesday at the age of 86 of an apparent heart attack. Details on the funeral, shiva, and burial are in this obituary. George's son BRYAN explains the delay in what he called a timely Jewish funeral in this note. George, a longtime PR executive, was a fixture at conventions and helped create RTDNA's First Amendment Awards. The organization posted this tribute to him after his passing.
Our sympathy to SmithGeiger SVP JOHN CULLITON on the death of his mother, MARJORIE CULLITON. Mrs. Culliton died Sunday, November 13th, at the age of 94. Here's the full obituary. John has been with SmithGeiger for more than eleven years, previously worked as a GM in Los Angeles, Phoenix, and Minneapolis, where he was also a news director. Full disclosure: John (and his wife, CINDY HILLGER) worked for me in Toledo when I was ND at WTOL-TV. Your kind note of sympathy should be sent to: john@smithgeiger.com
Names in the News:
Naturally a slow week due to the holiday.
But we did stumble across an interesting story about the retirement of longtime Anchorage newsman STEVE MAC DONALD. This story from the Anchorage Free Press details not only Steve's background but an interesting look at the history of TV news in Anchorage.
General Manager News:
RICHARD DYER returns to Washington to be the next General Manager for Tegna's WUSA-TV. He was Station Manager there earlier in his career and is a native of DC. Richard's been GM of Hearst's WLWT-TV in Cincinnati since 2002 and earlier was a GM for Hearst in Omaha. More here . He replaces MARK BURDETT who held the job for almost five years.
We have additional information on the upcoming retirement of BRAD REMINGTON, who's closing his career as the General Manager of Scripps' KMGH-TV in Denver. We told you last Tuesday that Brad was retiring at the end of the year. Since then, we've obtained the memo Brad sent his staff as well as the note from Scripps' VP of TV Operations DEBBIE TURNER to other Scripps general managers.
Our Full List of Open ND Jobs:
Here is my list of stations with open ND jobs, as of Sunday, November 27, 2016:
If you know of any additions/deletions/updates, please email me at: rick@rickgevers.com
KTVT-TV 5233 Bridge Street, Fort Worth TX 76103
KOIN-TV 222 SW Columbia St. Portland OR 97201
WIVB-TV, 2077 Elmwood Ave. Buffalo, NY 14207
WTEN-TV 41 Northern Blvd, Albany, NY 12204
WRGB-TV 1400 Balltown Road. Schenectady, NY 12309
WKRG-TV 555 Broadcast Dr. Mobile AL 36606
WAND-TV 904 South Side Drive Decatur, IL 62521
WCBD-TV 210 W Coleman Blvd, Mt Pleasant, SC 29464
WCTI-TV 225 Glenburnie Drive New Bern, NC 28560
KYTX-TV 2211 ESE Loop 323. Tyler, TX 75701
KADN/KLAF-TV 1500 Eraste Landry Rd Lafayette, LA 70506
KIMA/KEPR-TV 2801 Terrace Heights Dr. Yakima, WA 98901
KAPP/KVEW 114 N. 4th Street Yakima, WA 98901
WTVA-TV PO Box 320 Tupelo MS 38802
KX Network 1811 N 15th Street Bismarck, ND 58501
KARD/KTVE-TV 200 Pavilion Road W. Monroe, LA 71292 (see ad above!)
KESQ-TV 31276 Dunham Way Thousand Palms, CA 92276
KMIR-TV 72920 Parkview Dr, Palm Desert, CA 92260
WTOK-TV 815 23rd Ave. Meridian, Ms. 39301
KMVT-TV 1100 Blue Lakes Blvd. N Twin Falls, ID 83301