Greetings:
We're delayed due to the holiday and a lot of news this week, but as is our custom in this space, we pay tribute to the winner of Sunday's Indianapolis 500.
On to business:
How low can it go? We speak, of course, of the number of open news director positions, which drops to just 13 after THREE new news directors were named. And again, I'm not aware of NO new openings.
ONE of those open news director jobs is among our SEVEN paid help wanted ads.
Be sure to check out out Names in the News. In addition to a handful of news management moves, we have links to some articles I think you'll find interesting.
And, sadly, we have FOUR obituaries, including one for an Illinois news director who spent 37 years at his station.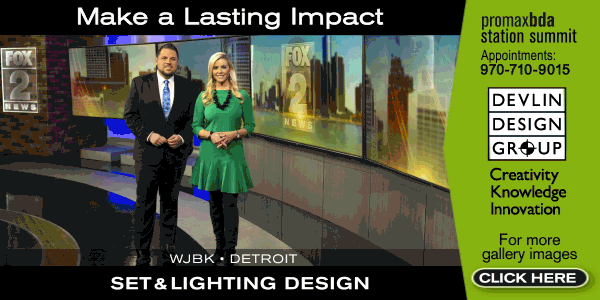 Newly Named News Directors: 
WBND-TV, South Bend, IN…KELLEY DICKENS gets her first news director position as she is promoted at this Weigel Broadcasting owned ABC affiliate. Here's the news release with more details. She returned to the station as Assistant ND in 2014: she'd been a producer there in 2011-2012. Kelley's also worked in Norfolk, Flint, and Detroit. She succeeds AARON RAMEY who was promoted to GM earlier this year after six years as ND.
WDAM-TV, Hattiesburg, MS…congratulations to GALEAN STEWART who also takes her first news director job via a corporate promotion with Raycom Media. She's been the executive producer for the company's WLBT-TV in Jackson, MS for the past 2+ years and worked at the FOX affiliate in Jackson for more than 12 years. Galean replaces NICK ORTEGO who left the station earlier this month after 3 years as ND and 14 years at the station.
WPBI-TV, Lafayette, IN…is a new television operation in this Indiana city which hired CHRIS MORISSE VIZZA as its news director. She's a market veteran who spent 15 years at WLFI-TV in Lafayette, including ten as news director. WPBI will operate both FOX and NBC affiliates.
And please check out the paid help wanted ad below for the opportunity at KWTX-TV in Waco, TX.
New News Director Openings:
Once again, there are no new news director openings that I know of. If you know of something I've missed, please let me know via email: rick@rickgevers.com
Paid Help Wanted Ads:

Senior Producer, KRIV-TV, Houston, TX:
Fox 26 KRIV, the Fox O&O in Houston, TX is seeking a Senior Producer to join our morning news team. This candidate will be responsible for oversight of the daily production of multiple newscasts. Key responsibilities and duties include, the final product on all news and information platforms being used during the assigned work shift. Make editorial decisions and/or changes in the control room while the newscast is on the air. Supervise and oversee the associate producers assigned to the shift. Assign writing ideas to Associate Producers. Edit Associate Producer scripts and provide feedback. Attend and participate in department meetings. Provide suggestions for news related stories and participate in post-production critiques. Thorough knowledge of social media and how to manage social media engagement. Must possess a superior command of grammar and broadcast news-writing style. Must have exceptional editorial judgment; strong writing, copy editing, and video editing skills. Must be innovative, finding new ways to present information in a creative and compelling manner. Must be able to work under pressure and strict deadlines. Ideal candidate must be able to use newsroom computer systems, including AVID iNews and AVID search, video editing and graphics programs. Must be able to solve problems and make decisions. Must be flexible and able to handle pressure and meet deadlines.
Bachelor's degree in Journalism or related field required. Minimum of 5 years' experience producing on a local or national news broadcast, management experience preferred.
To apply, click here:
NO PHONE CALLS PLEASE. EOE/M/F/Veteran/Disabled

Managing Editor WRAL-TV, Raleigh, NC:
WRAL-TV is looking for a seasoned manager to supervise daily news coverage that stands out locally, regionally, and nationally. You will be responsible for ensuring WRAL owns breaking news, enterprises stories, excels at special projects, and effectively serves communities across a 23-county viewing area. That will entail superior coordination of crews, resources, and assignments with a can-do attitude. You must have a multimedia mindset and successfully apply evolving strategies for disseminating content. Exceptional leadership, communication, and planning skills are essential. Outstanding news judgment is critical. You are a self-starter who can carry out a wide variety of tasks simultaneously. You must generate a never-ending list of interesting story ideas, assist in story development and script approvals and effectively interact with other departments, divisions, vendors, stringers, contacts, sources, viewers, readers, etc. Coming up with ideas to improve news-gathering and newsroom operations will be expected on a regular basis. At least eight years of previous television news experience and three years of management experience are preferred. A four-year college degree is required.
All candidates must apply online by clicking here.
EOE M/F All Capitol Broadcasting Company properties are tobacco free.
Capitol Broadcasting Company participates in E-Verify.
It is the policy of the company to be fair and impartial in all relations with employees and applicants for employment. No person will be discriminated against in employment because of race, color, religion, age, sex, military status, national origin, physical/mental disability, or any other characteristic protected by applicable federal or state law.

Executive Producer, WSLS-TV, Roanoke, VA:
WSLS 10, the Graham Media Group, Inc. owned / NBC affiliated station in Roanoke, VA is seeking a dynamic, enthusiastic and results oriented Executive Producer to join our News Team.
The ideal candidate will oversee production of all newscasts and will work closely with anchors, reporters and producers on day-to-day and special project coverage.
The Roanoke Valley is home to over 300,000 residents and is located between the beautiful Blue Ridge and Allegheny Highland mountains in southwest Virginia. The area boasts endless outdoor activities as well as a mix of arts, culture, and events. And Roanoke is only a short drive to major cities and beaches along the east coast.
If you want to work hard, and play hard, here's your opportunity.
Please apply by clicking here.

Senior Executive Producer, WKOW-TV, Madison, WI:
Energized by new and innovative ways to present news content?
If you want to expand your creative influence beyond a single newscast, our Senior Executive Producer position at WKOW-TV in Madison, Wisconsin is for you. We want a strong newsroom leader with a creative flair for style and presentation. The leading candidate will have a strong producing background, know how to inspire and will find ways to improve our product by creating meaningful and memorable moments in newscasts. Madison, Wisconsin is a very competitive news market and it's consistently rated one of the best places to live in the Midwest.
Proven creativity with in-studio presentation, newsroom technology (LIVE U., Drone, GoPro, etc.) and graphics presentation will make you a top candidate. A strong eye for video and a desire to create something that helps the viewer "feel" the story is a top skill for our next EP.
If you have a desire to win every day, we want to talk with you. Three years of strong news producing and writing experience as well as sound editorial and ethical judgment is required. Management experience is a plus. Come work with a dynamic and growing newsroom just named "Station of the Year" by the Wisconsin Broadcasters Association.
WKOW is part of Quincy Media, Inc., a family owned company.
If you have the drive to succeed, send your reel, writing samples, a resume and something surprising that will set you apart to:
Ed Reams
News Director
WKOW – TV
5727 Tokay Blvd.
Madison, WI 53719
ereams@wkow.com
NO PHONE CALLS PLEASE

News Director, KWTX-TV, Waco, TX:
KWTX-TV, News 10, Central Texas' most-watched news station is seeking an experienced News Director for its award winning staff. The experienced candidate will lead development of content for KWTX (CBS), The CW-12 Central Texas (News at 9), and a market-leading group of social platforms.
KWTX-TV is the current "Service to America" station as awarded by the National Association of Broadcasters and honored with four Edward R. Murrow Awards in 2017. The station was named as Outstanding Station for 2016 by the Texas AP Broadcasters, in addition to receiving 30 other awards for excellence in journalism from the organization. KWTX also won two Lone Star EMMY awards in 2016 and was recently nominated for four-regional EMMA awards by the Lone Star Chapter of the National Academy of Television Arts & Sciences. The qualified candidate should possess the skills to successfully lead an experienced, dedicated staff of journalists who seek to raise the bar of integrity. Our current news director is transferring within the company.
If you are self-motivated, have a strong work ethic, and want to become the next member of our successful team, we want to hear from you! Please click here for full posting and to submit your resume for consideration.
For more information, please contact Mike Wright at mike.wright@kwtx.com.
KWTX-TV, an operating company of Gray Television, is an equal opportunity employer.
Offers contingent upon satisfactory completion of the application process, which includes a pre-employment drug screen and MVR check.
Gray Television participates in E-Verify.


Executive Producer, WIVB-TV, Buffalo, NY:
WIVB News 4 and CW 23 serve Western New York with the region's best local news, the area's most dependable forecast, and up-to-the -minute Breaking News coverage, on air, on WIVB.com and the News 4 Smart Phone app. With nine and-a-half hours of local news weekdays, News 4 surpasses all other Buffalo TV stations in its commitment to live news, and with WIVB.com, News 4 reaches three-quarters of a million unique users every month.
News 4 is seeking a top Executive Producer who loves to live news! A qualified applicant will be an experienced Executive Producer or Special Projects Producer or the best producer in your shop, who is a great writer and wants to help lead a team of the some of the strongest news people in the business.
You must be able to explain and sustain our news vision. Some additional job requirements include; knowledge of graphics-use to enhance the value to our audience, know how to showcase a newscast and the ability to lead and enhance the performance of producers, reporters and anchors.
The ideal candidate will understand, use and be able to teach the value of social media and digital content. Great judgment and ethics along with the ability to maintain a flexible work schedule will contribute to your success in this position.
Education/Experience: a Bachelor's Degree in Communications, TV/film or the equivalent and at least 5 years experience in television or radio broadcast/production.
Click here to apply online.
EOE/MINORITIES/FEMALES/VETERANS/DISABLED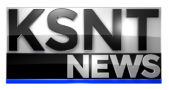 Assistant News Director, KSNT/KTKA-TV/KTMJ-TV, Topeka, KS:
Are you a show doctor? Like to coach new producers and reporters to success? Want to lead a team to the top?
Check out this exciting opportunity to join a thriving company and station in the heart of the country. A perfect job for a producer or reporter looking to enter management, or a small market manager looking to take the next step.
We produce 35 hours of news a week on the local NBC, ABC and FOX stations, and we're looking for a hands on manager with an aggressive style to help drive the ship.
The successful candidate will lead, train, supervise and motivate news employees. Must have excellent news judgment and have a thorough understanding of digital and social media. Passion for breaking news, strong organizational skills and solid leadership skills are a must.
Responsibilities:
– Manage content delivery on multiple platforms
– Work closely with news director to lead philosophy and direction
– Review daily newscasts to ensure quality and provide feedback to all staff
Requirements:
– Understanding of journalistic ethics, libel, and privacy laws
– Ability to manage multiple hours of newscasts on multiple stations
– Excellent communication skills
– Strong writing and storytelling skills
– Ability to work in stressful situations
– Journalism degree and a minimum of five years' experience in local TV news
Apply online at ksnt.com/jobs and send application materials to Jesse Fray, news director, at jfray@ksnt.com.
KSNT is an Equal Opportunity Employer.
Other News Management Openings:
ASSISTANT NEWS DIRECTOR:
KMGH-TV, Denver, CO (new listing this week)
WRTV, Indianapolis, IN (listed 4/2/17)
KJRH-TV, Tulsa, OK (relisted 4/9/17)
WICS-TV, Springfield, IL (new listing this week)
KEZI-TV, Eugene, OR (relisted 4/30/17)
KSNT-TV, Topeka, KS (relisted 5/21/17, see ad above!)
KPLC-TV, Lake Charles, LA (listed 5/14/17)
EXECUTIVE PRODUCER:
KRIV-TV, Houston, TX (Senior AM Producer, listed 4/16/17)
KMOV-TV, St. Louis, MO (AM EP, listing revised 4/2/17)
WTVD-TV, Raleigh/Durham, NC: (listed 5/14/17)
WBAL-TV, Baltimore, MD (new listing this week)
WBNS-TV, Columbus, OH (listing revised 3/26/17)
WPTV, West Palm Beach, FL (AM EP, relisted 4/9/17)
KLAS-TV, Las Vegas, NV (AM EP, relisted 3/19/17)
WBRC-TV, Birmingham, AL (listed 3/26/17)
WJXT-TV, Jacksonville, FL (Digital EP, listing modified 4/16/17)
WIVB-TV, Buffalo, NY (listed 5/21/17, see ad above!)
KWCH-TV, Wichita, KS (AM EP, listed 4/30/17)
WSLS-TV, Roanoke, VA (new listing this week, see ad above!)
WBRZ-TV, Baton Rouge, LA (PM EP, listed 4/23/17)
WCSC-TV, Charleston, SC (relisted 5/14/17)
WTXL-TV, Tallahassee, FL (relisted 4/23/17)
MANAGING EDITOR:
WRAL-TV, Raleigh, NC (new listing this week, see ad above!)
Obituaries:
Longtime Champaign, IL, news director DAVE SHAUL died May 22 at the age of 75. He spent 37 years at WCIA-TV, where he also anchored and mentored dozens of people. He's remembered in this story and in this lengthy tribute that aired on his former station, which includes comments from the man he replaced as ND at WCIA, PAUL DAVIS.
TRIPP FROLICHSTEIN died Friday after a long battle with cancer. He was 66. Tripp spent more than eleven years at KMOX-TV (now KMOV) in St. Louis, rising to Assistant ND before beginning his own PR firm in 1986. You'll learn in this article that he always counseled clients to never say 'no comment'.
Cancer also claimed one-time Winston-Salem News Director DICK CREED. He was 83. He also worked as an editor and columnist at the Winston-Salem Journal. More here.
Finally, BOB WALSH, a longtime NBC executive who once served as GM for WMAQ-TV in Chicago, died April 23 at 88 of complications from Parkinson's disease. He was Grant Tinker's right hand man during the "Must See TV' heyday at NBC.
Names in the News:
MIKE JAMES stepped down Friday after almost 19 years as the surly editor® of Newsblues. The site, of course, will continue under the new ownership of former ND RICK ILER. Mike graciously granted me permission to share his last edition with you. He looks at the history of Newsblues and the stunning changes in the business he chronicled over that time.
Best wishes in your retirement, Mike.
While there is always a lot of attention to the content of the cable morning news programs, Poynter's JAMES WARREN looks at what America is REALLY watching in the morning. And you'll probably like what he found.
EVERYTHING you ever wanted or needed to know about America's news directors is contained in this report from my friend of long-standing (sounds better than calling him old!) BOB PAPPER. You'll learn ages, tenure, race, and even the most common names for news directors. It's all part of RTDNA's annual survey of newsrooms.
A number of stations named new Executive Producers this week.
WFLA-TV in Tampa hired SEAN FLANAGAN who had been the Assistant ND for KMGH-TV in Denver.
In Cleveland, WEWS-TV lured PETE GOMEZ north from Cincinnati where he worked for WLWT-TV.
And KLAS-TV in Las Vegas filled a long-vacant opening by hiring JUSTIN HOPKINS who earlier in his career worked for another Las Vegas station. He's also produced in Seattle and most recently worked as a writer for KCPQ-TV there and taught middle school.
DAVE CUPP, who spent 26 years as an ND and anchor in Charlottesville, VA and later taught at the University of North Carolina-Chapel Hill, has moved to Texas. He shared more of his plans in this note.
General Manager News and Notes:
Two changes in Nashville:
TRACEY ROGERS returns as GM of WKRN-TV. As you'll learn here, she's worked there (and at two other Nashville stations), and has been an ND and GM in several different markets.
Meanwhile, DOREEN WADE announced her pending retirement as GM for Meredith's WSMV-TV in Nashville. She's been GM there six years and is a former President of Freedom Broadcasting.
CHRIS WAY returns to Las Vegas as GM of Scripps' KTNV there. He's been the GM of KMTV in Omaha but earlier worked at another Las Vegas station.
One time news director RENAI BODLEY has been named GM for KPCW-FM, the NPR radio station in Park City, UT. Renai was ND for KSTU-TV, the FOX affiliate in Salt Lake City for 15 years before stepping aside last year.
Our Full List of Open ND Jobs:
Here is my list of stations with open ND jobs, as of Monday, May 29, 2017.
If you know of any additions/deletions/updates, please email me at: rick@rickgevers.com
WUSA-TV 4100 Wisconsin Ave NW Washington DC 20016
WDAF-TV 3030 Summit St. Kansas City MO 64108
KVUE-TV 3201 Steck Avenue, Austin, TX 78757
WJAR-TV 23 Kenney Dr, Cranston, RI 02920
WNYT-TV 715 N Pearl St, Albany, NY 12204
KWTX-TV 6700 American Plaza, Waco, TX 76712 (see ad above)
WCTI-TV 225 Glenburnie Drive New Bern, NC 28560
KLFY-TV 1808 Eraste Landry Rd, Lafayette, LA 70506
KERO-TV 321 21st St, Bakersfield, CA 93301
WSAW-TV, 1114 Grand Ave, Wausau, WI 54403
KBJR-TV 246 South Lake Ave. Duluth MN 55802
KTVA-TV 1001 Northway Drive St. 202. Anchorage, AK
KRTV P.O. Box 2989, Great Falls, Montana, 59403