Monday, January 17, 2011 UPDATE:
Happy Martin Luther King Day.
We have an ND change in a top ten market today.
RICK McFARLAND is returning to his previous job as Assistant News Director at KPRC-TV, the Post-Newsweek owned NBC affiliate in Houston.  Rick's been ND there since April, 2009, and recently marked his 30th year at the station.  He began at KPRC as a sports photographer and worked his way up through the ranks.  He's also worked at another Houston station as well as in Columbus, OH, Syracuse and Columbia, MO, where we were classmates at the University of Missouri.  KATHY WILLIAMS, who's been the Ass't. ND here since May 2009, is leaving the station for a new opportunity to be announced soon.
More on this story and the rest of the week's changes in our regular report later this week.
**** ***** ****
Greetings:
What?  An actual Friday afternoon edition of our weekly newsletter covering news director and news manager openings?  Between holidays and travel, our publication schedule has been a little erratic, but our offer of a FULL refund of your subscription price remains valid for anyone who wants it.
This week's on-time report features ONE new news director, and some updated information about an ND opening we first reported last week.  That means our count of open ND jobs drops to 22.
We do have a new Help Wanted Ad this week for a morning EP position in Louisiana, and we have an ad as well for a well-regarded training program for news directors.  And tuition and hotel costs are covered by the organization!  Check that ad out below.
Also this week, a former Albuquerque ND returns to his old station as an EP, details about sentencing for a man who admitted he killed a Kansas City assignment editor, and we'll tell you about a new EP in Columbus, OH.  We've also updated our list of Other News Management Openings.
That's all below, after this weeks change(s):
Newly Named News Directors:
WMGT-TV, Macon, GA…BRANDON LONG is being promoted to ND for this NBC affiliate.  He's currently an anchor and Managing Editor there.  Brandon's also worked in Memphis and Knoxville.  If my records are correct, he replaces MIKE ROBERTS who left the station in December.  Of 2008.  (It's possible my records are wrong, of course.)  DENNY MOORE has been the interim ND. WMGT-TV is owned by Morris Multimedia.
New News Director Openings:
KIMT-TV, Mason City, IA…it's technically not a new opening since we reported it last week, but at that time we did not know where GREG BERRY was headed.  Turns out he's headed to sister-New Vision TV station WIAT-TV in Birmingham, AL, where he'll be the Assistant News Director.  Greg spent two years as ND for this CBS affiliate, but first joined the station in 2000 as a sports reporter.  Congratulations to Greg.
**** ***** ****
HELP WANTED AD:

Executive Producer, KSLA-TV, Shreveport, LA
KSLA NEWS 12 seeks a solid and experienced producer to manage our morning newscasts and multi-platform news product.
Applicant should have at least three years television news producing experience.  Strong leadership and team-building skills are a must.  Applicant must be a strong writer, have solid news judgment skills, produce energetic and compelling newscasts, adjust quickly and efficiently to breaking news situations, and use graphics effectively.
Responsibilities also include posting text, pictures, and video to the web.  New media literacy is essential in reaching our viewers on all platforms. Executive Producer will produce, supervise, and manage direction for all of our morning newscasts.  These qualifications apply to our multi-platform news product.
Send your resume' and a DVD of newscasts you have produced to:
Jayne Ruben
KSLA News 12
1812 Fairfield Avenue
Shreveport LA 71101
**** ***** ****
Other News Management Openings:
Assistant News Director:
WGCL-TV, Atlanta, GA (relisted 11/28/10)
WEWS-TV, Cleveland, OH (listed 12/10/10)
KMGH-TV, Denver, CO (listed 12/10/10)
WXIN-TV, Indianapolis, IN (listed 1/1/11)
KMBC-TV, Kansas City, MO (relisted 12/10/10)
WBRC-TV, Birmingham, AL (relisted 1/1/11)
WNEM-TV, Saginaw, MI (relisted this week)
KREM-TV, Spokane, WA (relisted 1/1/11)
KHBS/KHOG, Ft. Smith/Fayetteville, AR (listed 12/10/10)
WCTI-TV, New Bern, NC (relisted this week)
Executive News Producer:
KIRO-TV, Seattle, WA (PM EP, listed 12/18/10)
WTVD-TV, Raleigh/Durham, NC (listed 1/9/11)
WXIN-TV, Indianapolis, IN (PM EP, listed 1/1/11)
KSHB-TV, Kansas City, MO (relisted 12/10/10)
WCPO-TV, Cincinnati, OH (Morning EP, listed 12/18/10)
WTMJ-TV, Milwaukee, WI (Special Projects EP, listing revised this week)
WBRC-TV, Birmingham, AL (relisted this week)
KGPE-TV, Fresno, CA (listed 12/3/10)
KOKI-TV, Tulsa, OK (AM EP, relisted 12/3/10)
WDBJ-TV, Roanoke, VA (listed 1/1/11)
KSLA-TV, Shreveport, LA (Morning EP, relisted this week, see ad above!)
KRNV-TV, Reno, NV (relisted this week)
Special Projects Producer:
KTVX-TV, Salt Lake City, UT (listed 10/10/10)
Managing Editor:
KTVU-TV, Oakland/San Francisco, CA (relisted this week)
WJAR-TV, Providence, RI (relisted this week)
Assignment Manager:
WTVD-TV, Raleigh/Durham, NC (listed 1/9/11)
KHBS/KHOG, Ft. Smith/Fayetteville, AR (listed 12/10/10)
Digital Media Manager:
KCRA-TV, Sacramento, CA (relisted 12/10/10)
**** ***** ****


Kneeland Accepting Applications Now.   Apply today!
The Kneeland Project is accepting applications until next Friday, January 21 for their March 30 – April 2, 2011 session in Austin, Texas.
Thanks to Kneeland's generous funders, this opportunity is nearly free for 18 selected participants. The Kneeland Project pays for all tuition costs as well as hotel and several meals. Participants cover only their transportation and a few meals — Kneeland takes care of the rest.
What journalism will look like in the coming decade
How social media is reshaping the face of our business, and what you need to do today to stay relevant
How your internal and external systems need to be revolutionized to meet the challenges you are facing
Best practices for leading change and helping others find and maintain focus
Leading Millennials
Ethics and leadership in a 24-hour socially networked world
Selected news directors will be joined by some of the best and brightest leaders in the industry, but they won't provide didactic, one-way lectures.  On the contrary.  Kneeland is seeking applications from news directors with high-level expertise, insight, and experience to make a truly unique opportunity.
It's an intensive program unlike any other.  It's practical.  It's highly interactive.  It produces long-lasting results.  News Directors return to their stations refreshed and ready to tackle the sometimes overwhelming challenges newsrooms now face.
Click here for more information and to apply.  Only 18 news directors will be selected for this program.  Apply today!
**** ***** ****
Names in the News:
Who said you can't go back again?  Not the case for one-time KOAT-TV (Albuquerque, NM) News Director PAHL SHIPLEY. He's returning to this Hearst-owned ABC affiliate as an Executive Producer.  Pahl left KOAT-TV in 2003 for a job in state government and moved quickly into the Governor's office, where he served as press secretary to BILL RICHARDSON.  Pahl also worked in Richardson's short-lived presidential campaign before returning to his old job.  Most recently, he served as head of publicity and media relations for the state film office.  He's also worked for KOB-TV in Albuquerque.
ALLISON GROTJAN returns to Columbus, OH, an an EP for WSYX/WTTE, the Sinclair owned ABC/FOX duopoly.  Allison had been working for WPXI-TV in Pittsburgh, but earlier in her career she'd worked at WBNS-TV in Columbus.  She's also worked in Des Moines.
A judge in Kansas City sentenced the man accused of killing KSHB-TV Assignment Editor NICK DUTCHER to two life sentences plus 97 years in jail after he pled guilty to 14 different felonies.  ANTONIO GRANDISON admitted to killing Dutcher during a burglary when Dutcher arrived home unexpectedly.  Dutcher was 30 years old.  Grandison is 20 years old, and told the court he deserved the sentence.
**** ***** ****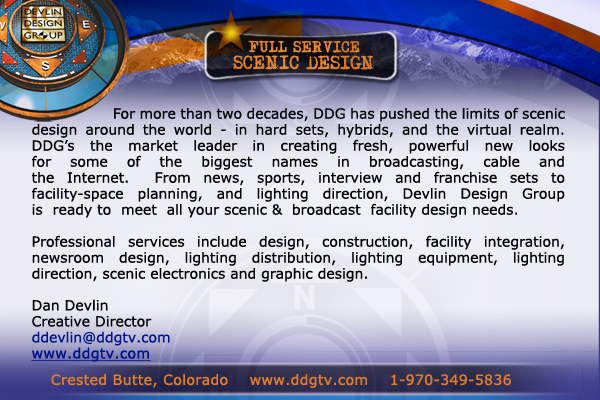 **** ***** ****
The Full List:
To the best of my knowledge, here is the list of stations with open news director jobs, as of Friday, January 14, 2011.
If you know of any additions/deletions/changes/updates, please email me at: rick@rickgevers.com
KMEX-TV 5999 Center Dr.                                  Los Angeles CA 90045  **
KHOU-TV   1945 Allen Parkway                       Houston TX 77019
KTVW-TV 6006 South 30th St.                          Phoenix AZ 85040 **
WCCO-TV    90 S. 11th St.                                   Minneapolis MN 55403
KOIN-TV   222 SW Columbia St.                      Portland OR 97201
WTNH/WCTX-TV 8 Elm St.                              New Haven CT 06510
News 8 Austin 1708 Colorado St.                      Austin TX 78701
WWL-TV     1024 N. Rampart St.                       New Orleans LA 70116
WTEN-TV    341 Northern Blvd.                         Albany NY 12204
KMSB-TV     1855 N. 6th Ave.                             Tucson AZ 85705
KVOA-TV 209 W. Elm St.                                    Tucson AZ 85705
WNWO-TV   300 S. Byrne Rd.                           Toledo OH 43615
KTAL-TV 3150 N. Market                                   Shreveport LA 71107
KVEO-TV    349 N. Expressway                         Brownsville TX 78521
WJAC-TV   49 Old Hickory Lane                      Johnstown PA 15905
WSHM-TV One Monarch Place #300            Springfield MA 01144
KVAL-TV   4575 Blanton Road                          Eugene OR 97405
KTKA-TV   2121 SW Chelsea Dr.                       Topeka KS 66614
KIMT-TV 112 N. Pennsylvania Ave.                 Mason City IA 50401
KTEN-TV   10 High Point Circle                        Denison TX 75020
KGNS-TV   120 W. Delmar Blvd.                       Laredo TX 78045
KFBB-TV   3012 Highwoods Blvd.                    Great Falls MT 59403