Thursday, July 13, 2017 UPDATE:
WGCL-TV, the Meredith owned CBS affiliate in Atlanta today filled its vacant news director opening with veteran broadcaster STEVE DOERR. The Atlanta Journal Constitution has more.
According to his (somewhat incomplete) Linkedin page, Steve is currently the Sales Manager for Comcast Spotlight in New York City. He's been an GM in Dallas and Providence, a news director in Philadelphia and Cleveland, has worked for two different consulting firms, and has held corporate jobs with NBC and Smith Media. He's also worked in Cincinnati and West Palm Beach.
At WGCL, he replaces FRANK VOLPICELLA who left in June and becomes the seventh ND in the past nine years, following Volpicella, LARRY PERRET, LANE MICHAELSEN, ERIC LUDGOOD, STEVE SCHWAID, and RICK ERBACH, who holds the tenure record among that group at three years and four months.
More later, I'm sure.
regards,
Rick Gevers
**** ***** ****
Wednesday, July 12, 2017 UPDATE #2:
And we have a third news director change in the last 24 hours to report to you.
Longtime WGAL-TV (Lancaster/Harrisburg, PA) News Director DAN O'DONNELL is leaving that NBC affiliate after 23 years (almost 15 as news director) to take the same job at sister Hearst station KMBC-TV in Kansas City.
Here are the staff memos from KMBC GM SARAH SMITH and WGAL GM KYLE GRIMES.
Dan started at WGAL as the nightside assignment editor, worked his way up to assistant news director before becoming ND in 2002.
At KMBC, he replaces SHERRIE BROWN who left the station in June will leave the station at the end of July (corrected 7/12/17) after 9 1/2 years as ND there and almost 15 with Hearst, including ND jobs at two other stations.
We'll have a full newsletter for you this weekend, to be sure.
regards,
Rick Gevers
Wednesday, July 12, 2017 UPDATE:
We have a rare cross-town major market news director move to share with you this afternoon.
HOLLY GAUNTT, who's been the news director for Tribune's-soon-to-be-Sinclair's KDVR/KGWN-TV in Denver, is going across the street to become ND for Scripps' KMGH-TV, the ABC affiliate.
The move is not particularly a surprise to some observers (okay, me) because Holly previously worked in Washington and Baltimore with KATHERINE GREEN, Scripps' National Director of News Recruitment.
Here's the Kdvr Memo from General Manager JOAN BARRETT.
Holly's been ND for this FOX/CW duopoly since October, 2014. She's been a ND in Seattle and Philadelphia, has previously worked at the other two Denver stations, and also has worked in Washington, Baltimore, Oklahoma City, and New Orleans.
At KMGH, she replaces LINDSAY RADFORD who left in June after just over two years as ND.
It's mid-week, and we've already had two large market ND moves. Who knows what the rest of the week will bring?
regards,
Rick Gevers
Monday, July 10, 2017 UPDATE:
There's a surprise this afternoon in market four, where an o-and-o news director is leaving after not quite two years on the job.
KYW-TV (Philadelphia's CBC o-and-o) announced this afternoon that MARGARET CRONAN will be leaving the station to join a new, out of television, start-up business with her brother. GM BRIEN KENNEDY shared the news in this note to the staff.
Margaret re-joined the station as ND in September, 2015, after more than 13 years out of the business. During that time she worked in a variety of jobs as detailed on her Linkedin page. She'd served as an EP at KYW in the 90's before going on to ND jobs in West Palm Beach and Baltimore.
More on this story and all the week's news in our full newsletter later this week.
regards,
Rick Gevers
**** ***** ****
Greetings:
Hope your holiday week was everything you hoped for.
It was a busier week than I expected, with THREE new news director openings, with, to the best of my knowledge, NO new hires as NDs. So our list of open ND openings jumps to 19.
TWO of those newly opened jobs are featured among our FIVE Paid Help Wanted ads, so check those out below.
A news manager who left Atlanta's WGCL-TV two weeks ago has already landed a new job. That's in Names in the News, along with a new gig for a longtime South Bend news director. And we have several links to articles on Sinclair Broadcasting, one of which (ironically) looks at the increased scrutiny the company is receiving as it grows.
And we have some General Manager items as well, including a Honolulu GM who's stepping down for health reasons.
All that…and more…below.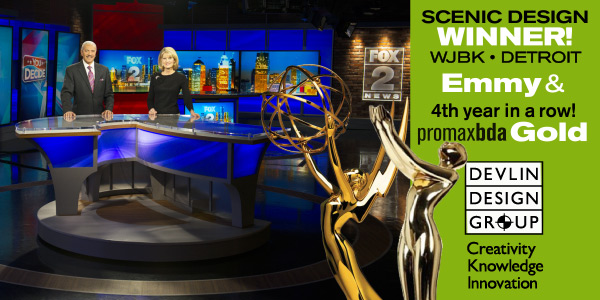 New News Director Openings:
WLTV, Miami, FL…this Univision owned station is advertising for a new news director. My records show that ROBERT VIZCON had held that job there since June, 2015. Robert has previously been a news director for Univision in Puerto Rico, and has been a General Manager for Spanish language stations in Miami and Orlando.
KOAA-TV, Colorado Springs, CO…after four years as ND here, KELLY DUFFY will leave this NBC affiliate later this year. In a note to the staff, she and General Manager EVAN PAPPAS explain the reasons for her departure. Kelly earlier was an Assistant ND in Salinas-Monterey and also worked as an anchor/reporter in Wichita. KOAA is owned by Cordillera. You can learn more about this opportunity in the paid Help Wanted ad below.
KMID/KPEJ-TV, Midland/Odessa, TX…TYLER THOMASON is leaving for a new job which will be announced in a day or two. He's been the ND here March 2016 and first joined the stations in 2014 as an evening anchor. Nexstar owns KMID and operates KPEJ for another owner. You can learn more about this opportunity in the paid Help Wanted ad below.
Newly Named News Directors: 
I'm not aware of any newly hired NDs this week.  If you are, please email me: rick@rickgevers.com
Paid Help Wanted Ads:
News Director, KOAA-TV, Colorado Springs, CO:
KOAA News5, Cordillera's NBC affiliate in beautiful Colorado Springs-Pueblo, CO is searching for an experienced, motivating news director who will lead our #1 on air and online news team. You will lead a team of journalists equal to any top 30 market team in a brand new state of the art facility in Colorado Springs, while broadcasting from 2 fully operational studios in Colorado Springs and Pueblo. We offer a #1 team of content and digital managers to help you develop multi-platform content that is quality driven.
You must be a strategic thinker and create and apply rich content to social media and all digital platforms. The best candidate will possess solid journalistic judgment, a news philosophy that emphasizes in depth coverage, accuracy and fair and balanced decision-making ability while supporting an inspiring culture. You will work with the support of AR&D News consulting to deliver on strategic goals.
Prefer Bachelor's degree in Broadcast Journalism with a 3-5 years of successful news management experience and demonstrated successful innovative leadership, communication, and both staff and product development skills.
Cordillera is the television division of Evening Post Industries. A premiere privately held company that has produced quality journalism for over 200 years. Cordillera operates to be market leader via its people and products. KOAA supports this with a Guardian Brand culture, and being the place to work in town, as we watch out for one another and the communities we serve in a responsible, ethical and caring way. EEO company.
Apply today via email to: epappas@koaa.com
News Director, KMID/KPEJ-TV, Odessa, TX:
KMID-TV Local 2/KPEJ Fox 24 and Yourbasin.com in Odessa/Midland, TX is seeking an experienced journalist to lead our news team and serve as the next News Director.
This is a unique opening at the fastest growing news operation in the Odessa/Midland market (DMA #143). KMID/KPEJ operates in an active news climate that exceeds the expectation of its market size. KMID/KPEJ is an ABC/FOX duopoly. The station operates in a state-of-the-art HD studio and newsroom that is a little more than one year old. The market is also full of tradition and history thanks to 'Friday Night Lights' fame. High school football is instilled in the culture. KMID/KPEJ broadcasts the most-watched high school football show in the market every Friday during football season.
For more on this opportunity….and to apply, just click here.

Senior Executive Producer, WKOW-TV, Madison, WI:
Energized by new and innovative ways to present news content? If you want to expand your creative influence beyond a single newscast, our Senior Executive Producer position at WKOW – TV in Madison, Wisconsin is for you. We want a strong newsroom leader with a creative flair for style and presentation. The leading candidate will have a strong producing background, know how to inspire and will find ways to improve our product by creating meaningful and memorable moments in newscasts. Madison, Wisconsin is a very competitive news market and it's consistently rated one of the best places to live in the Midwest.
Proven creativity with in-studio presentation, newsroom technology (LIVE U., Drone, GoPro, etc.) and graphics presentation will make you a top candidate. A strong eye for video and a desire to create something that helps the viewer "feel" the story is a top skill for our next EP.
If you have a desire to win every day, we want to talk with you. Three years of strong news producing and writing experience as well as sound editorial and ethical judgment is required. Management experience is a plus. Come work with a dynamic and growing newsroom just named "Station of the Year" by the Wisconsin Broadcasters Association.
WKOW is part of Quincy Media, Inc., a family owned company.
If you have the drive to succeed, send your reel, writing samples, a resume and something surprising that will set you apart to: ereams@wkow.com
Ed Reams
News Director
WKOW – TV
5727 Tokay Blvd.
Madison, WI 53719
NO PHONE CALLS PLEASE

Morning Executive Producer, WOIO-TV, Cleveland, OH:
Would you like to take the reins of a morning show that's been #1 since the day it went on the air, follow the formula and help keep it there? Ok, stop reading.
The rest of you keep going…
Cleveland19 is looking for someone with a new vision to take over our morning show. We need a builder, not a caretaker. We're looking for a leader to help us build mornings from the ground up. We're looking to grow our morning show into a contender within the market.
Here's the good news: we've got a nucleus of good people who want to win. We are looking for your clear vision of the show – both on-air and online.
Click here to learn more and to apply.

Executive Producer, WDTN-TV, Dayton, OH:
WDTN and Dayton's CW are looking for our next Executive Producer.
The NBC and CW duopoly in Dayton, OH is a true multiplatform news operation where the Executive Producer helps lead our coverage for both broadcast and digital. We are looking for an experienced news manager with a track record of success. Demonstrated passion on a daily basis and innovative thinking are two qualities that are a must to join the 2 News team.
Dayton, known as the Birthplace of Aviation, is Ohio's fourth largest metropolitan area, located at the crossroads of America. Its features include world-class parks and bike trails, arts and culture, and a very low cost of living.
If you think you are ready for the challenge click here to apply.
Other News Management Openings:
ASSISTANT NEWS DIRECTOR:
KMGH-TV, Denver, CO (listed 5/29/17)
KOIN-TV, Portland, OR (listed 6/18/17)
WISH-TV, Indianapolis, IN (listed 6/4/17)
WRTV, Indianapolis, IN (relisted 6/4/17)
KJRH-TV, Tulsa, OK (relisted 6/4/17)
WICS-TV, Springfield, IL (listed 5/29/17)
KEZI-TV, Eugene, OR (relisted this week)
KION-TV, Salinas, CA (listed 6/4/17)
KSNT-TV, Topeka, KS (relisted 5/21/17)
KPLC-TV, Lake Charles, LA (listed 5/14/17)
EXECUTIVE PRODUCER:
KGO-TV, San Francisco, CA (new listing this week)
KRIV-TV, Houston, TX (Senior AM Producer, relisted 6/25/17)
WOIO-TV, Cleveland, OH (AM EP, listed 7/2/17, see ad above!)
WTVD-TV, Raleigh/Durham, NC: (listed 5/14/17)
WMAR-TV, Baltimore, MD (listed 5/29/17)
WBNS-TV, Columbus, OH (relisted 6/4/17)
WPTV, West Palm Beach, FL (AM EP, relisted 6/4/17)
WIVB-TV, Buffalo, NY (listed 5/21/17)
WDTN-TV, Dayton, OH (listed 7/2/17, see ad above!)
KWCH-TV, Wichita, KS (AM EP, relisted 7/2/17)
WSLS-TV, Roanoke, VA (listed 5/29/17)
WBAY-TV, Green Bay, WI (listed 6/4/17)
WBRZ-TV, Baton Rouge, LA (relisted this week)
WCSC-TV, Charleston, SC (relisted 5/14/17)
WKOW-TV, Madison, WI (Senior EP, relisted this week, see ad above!)
WLBT-TV, Jackson, MS (listed 6/11/17)
MISCELLANEOUS JOBS:
KPRC-TV, Houston, TX: Exec. Planning Editor (listed 6/4/17)
WKOW-TV, Madison, WI: Social Media Mgr. (listed 6/4/17)
Obituaries:
A pioneering female broadcaster, ANITA ANGELA CHESTER LYONS, died in June at the age of 92. She worked with EDWARD R. MURROW and was the first woman to produce a continuing network news program, Face the Nation. (She was succeeded by NANCY DICKERSON, mother of current host JOHN DICKERSON). She also produced or financed dozens of movies. More in this obituary/tribute.
Names in the News:
Just two weeks after leaving WGCL-TV in Atlanta, where he was Managing Editor, PAUL CARON lands at WHNT-TV in Huntsville, AL, as Assistant News Director. Paul also worked for almost 30 years at CNN.
Former WSBT-TV News Director MEG SAUER has taken a new job as Chief Communication Officer for School City of Mishawaka. That's a suburb of South Bend. She's been working for the Salvation Army for the past few years. Meg spent 14 years at WSBT before being reassigned to a position of Content Manager in 2010.
Longtime Baltimore Sun TV Critic David Zurawik takes a look at the increased scrutiny of Sinclair Broadcasting as it continues to grow. He's covered the company since he joined the Sun as TV critic 28 years ago.
In that column, Zurawik mentions the segment JOHN OLIVER aired on his HBO program Last Week Tonight.
And longtime Chicago TV writer ROBERT FEDER looks at Sinclair's planned acquisition of Tribune, including what it will mean for Chicago properties WGN-TV and WGN Radio. He also has some eye popping numbers on the bonuses some Tribune execs will receive.
General Manager News & Notes:
KITV (Honolulu) General Manager JOE McNAMARA is stepping down for health reasons. This story explains his medical situation and gives you his career background.
CURTIS MILES leaves WLS-TV in Chicago, where he was VP of Creative Services and Local Programming, to become General Manager for Quincy's WAOW-TV in Wausau, WI. Details here.
One time New York and Los Angeles news director ROBERT YANEZ has been named GM for Univision's WXTV in New York. It was one of several top level management moves this week by Univision. Media Moves has the details.
Our Full List of Open ND Jobs:
Here's our list of open ND jobs as of Sunday, July 9, 2017:
It's unofficial, there may be others that are open, and some of these may have been filled. If you know of any in either category, please let me know: rick@rickgevers.com
News 12 Bronx/Brooklyn 1 Media Crossways, Woodbury, NY 11791
WUSA-TV 4100 Wisconsin Ave NW Washington DC 20016
WGCL-TV 425 14th St NW, Atlanta, GA 30318
WLTV 9405 NW 41st Street Miami, FL 33178-2301
KMGH-TV 123 E Speer Blvd. Denver, CO 80203
KMBC-TV 6455 Winchester Ave. Kansas City, MO 64133
WHTM-TV 3235 Hoffman Street Harrisburg, PA 17110
WGRZ-TV 259 Delaware Ave., Buffalo, NY 14202
WBIR-TV 1513 Bill Williams Ave., Knoxville, TN 37917
WLTX-TV 6027 Garners Ferry Rd, Columbia, SC 29209
KWTX-TV 6700 American Plaza, Waco, TX 76712
KOAA-TV 2200 7th Ave. Pueblo, CO 81003 (see ad above!)
KFSM-TV 318 N 13th St, Fort Smith, AR 72901
KLFY-TV 1808 Eraste Landry Rd, Lafayette, LA 70506
WSAW-TV, 1114 Grand Ave, Wausau, WI 54403
KMID-TV 1550 West I-20 Odessa, TX 79763 (see ad above!
KTVA-TV 1001 Northway Drive St. 202. Anchorage, AK
WCJB-TV 6220 NW 43rd St, Gainesville, FL 32653
KRTV P.O. Box 2989, Great Falls, Montana, 59403