Friday, June 16, 2017 UPDATE:
Greetings from Cleveland, where I'll be attending tomorrow night's Lower Great Lakes region EMMY ceremony. I hope to see some of you there.
Two moves of note late today promoted this UPDATE.
Longtime Hearst News Director SHERRIE BROWN announced today she'll leave KMBC-TV in Kansas City at the end of the July rating period. General Manager SARAH SMITH and Sherrie told the staff in these memos.
She's been ND for this ABC affiliate for 9 1/2 years. KMBC is Sherrie's THIRD Hearst ND job, following six years in Oklahoma City and just over a year in Ft. Smith. She's worked at two other Oklahoma City stations and in Lawton, OK.
Another longtime employee, TIM RYAN of KUSA-TV in Denver, is leaving after 25 years. (the last 17 as Assistant News Director). Tim's been named News Director of sister-Tegna station KVUE-TV in Austin, TX. More in this story posted to KVUE's website.
Tim's also worked in Wichita, Ft. Smith, and Columbia, MO. He replaces MIKE REDDING at this ABC affiliate. Mike left last April after less than a year as ND to return to the East Coast for family reasons. He's now working at Tegna's WUSA-TV in Washington.
More on these moves, and all this week's changes, in our full report later this weekend.
regards,
Rick Gevers
**** ***** ****
Greetings:
Judging by my emails, many of you pay attention to the total number of open ND jobs, which inches ever so slightly higher this week to 13.
That's because we have FOUR new ND openings, with just THREE newly named NDs.
And there's a Blind Box ad for news director among our THREE help wanted ads.
Also this week…obits for a past RTNDA chair and a longtime local cable news executive.
We have details about a second generation broadcaster moving up the management ranks, a trade of news managers among two Scripps stations, and details about an honor for a former ND and GM and a new contract for a local ND turned national radio host.
We're a few hours early his week…but there's a lot of content so happy you have more time to consume it.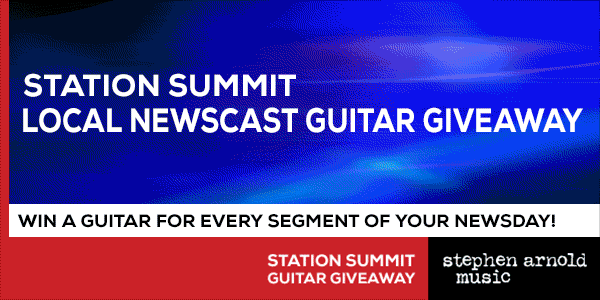 Newly Named News Directors: 
WDAF-TV, Kansas City, MO…in one three moves we told you about earlier this week via UPDATES, DANA McDANIEL will be the next news director for this Tribune (for now) owned FOX affiliate. (As you know, Sinclair has announced plans to buy Tribune). She's a former ND for Fox o-and-o's in San Francisco/Oakland, Washington, and Detroit, and first worked for Tribune in Chicago at CLTV. Dana told me the move gets her closer to her ailing mother and her 20-something son and daughter. Dana replaces TRACY BROGDEN-MILLER who was promoted to GM, and sent this note to her staff. And here's the official news release.
WCTI-TV, New Bern, NC…congratulations to ERIC OLSEN who gets his first news director job at this Bonten Media Group owned (for now) ABC affiliate. (Sinclair has also announced plans to buy Bonten.) Eric's spent the last 13+ years at WGHP-TV in Greensboro-High Point as EP and later Assistant ND. He's also worked in Toledo. At WCTI, Eric replaces SCOTT NICHOLS who left last October to become ND for WSET-TV in Lynchburg/Roanoke, VA.  (Updated 6/12/17:  Earlier in his career, Eric was ND at WWAY-TV in Wilmington, NC)
KBJR-TV, Duluth, MN…KEVIN JACOBSEN is being promoted to news director for this Quincy Media owned NBC affiliate, effective August 14th. He's worked for the station for nine years, first as the evening anchor, and, since last year, as Assistant News Director. His station bio tells the entire story. At KBJR, Kevin replaces BARBARA REYELTS who is retiring after 38 years at the station and nine as ND.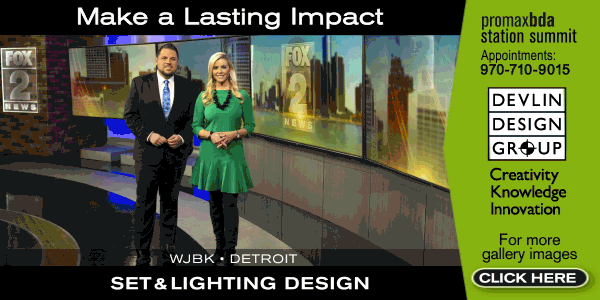 New News Director Openings:
KMGH-TV, Denver, CO…LINDSAY RADFORD will leave her job as News Director for this Scripps owned ABC affiliate in early July. She's been the ND here since March, 2015, in her second stint in Denver, where she has family. Lindsay spent more than seven years as ND for KSTP-TV in Minneapolis-St. Paul and 12 years at that ABC station in all. She's also worked in Hartford and Colorado Springs.
WGRZ-TV, Buffalo, NY…in a surprise move earlier this week, KATE GLOVER left this Tegna/NBC affiliate this week after just seven months as news director. Here's the note from GM JIM TOELLNER, combined with Kate's very brief note to the staff, and here's the article from the local newspaper. Kate's a former ND in Portland, OR. A Buffalo native, she's worked there earlier in her career as well as in Washington, DC, and San Diego.
WBIR-TV, Knoxville, TN…MARTHA JENNINGS returns to WRAL-TV in Raleigh as the new Managing Editor for that NBC affiliate. (She produced there earlier in her career). Martha's been the news director for this Tegna owned NBC affiliate since April, 2015, when she was promoted from assistant news director. Martha's also worked in Tampa (where she was a Nightside EP) and Charleston, SC.
WCJB-TV, Gainesville, FL…KEVIN FRIES has left this Gray TV owned ABC affiliate after just over 2 1/2 years as News Director. He's held a variety of positions in his career, and you can learn more about them by checking out his Linkedin page.

"Kneeland will exceed your expectations.
Guaranteed."
Applications are due June 16.
Applications are due this (next) Friday for The Kneeland Project's next session, which will be held September 6-9, 2017 in Austin, Texas.
Thanks to Kneeland's generous funders, this opportunity is nearly free for 18 selected participants. The Kneeland Project pays for all tuition costs as well as hotel and several meals.
In a recent survey of Kneeland Fellows, 100% reported they still regularly use lessons learned at Kneeland, believe that time spent at Kneeland improved their career and said they have recommended Kneeland to a friend or colleague.
You'll join this session's faculty and 17 other outstanding journalists to explore the exciting challenges that face our industry, and you'll leave the program with a solid plan to guide your leadership decisions starting day one. This isn't theoretical information that you will put on a shelf and neglect. Every participant will walk away with concrete action items to implement immediately that will make a difference in their newsroom…and their life.
It's an intensive program unlike any other. It's practical. It's highly interactive. It produces long lasting results. Journalists return to their stations refreshed and ready to tackle the sometimes overwhelming challenges newsrooms now face.
Click here for more information and to apply. www.kneelandproject.org
Paid Help Wanted Ads:

Blind Box Ad, News Director:
Local New York DMA TV News Station is looking for a successful News Director to join our Company.
The right candidate will be well rounded and an experienced News Director who will manage a multi-shift operation and oversee all news department functions. Preferably have in market news management experience, have a passion for news, a proven track record for developing staff, implementing corporate journalistic strategy, and managing within budget.
Send your resume to colinjobs12@gmail.com

Executive Planning Editor, KPRC-TV, Houston, TX:
KPRC-TV (EOE) is looking for an Executive Planning Editor to organize our day to day coverage on all KPRC platforms including television, digital, mobile, and social media.
This manager will use their experience to make important content decisions at a speed appropriate for Market #8, all while supervising and training assignment desk personnel. Other job duties include: working with the management team to plan for major news and special events, monitoring websites and social media sources, setting up stories, dispatching crews, and responding quickly to breaking news.
We expect this position to be filled by a person with at least five (5) years' experience in local and network television news (at least two years in television news management). S/he should have the ability to demonstrate basic journalistic judgement, and be available by phone and email to handle breaking news and staffing decisions during non-traditional office hours.
Email Mike Friedrich, Assistant News Director: mfriedrich@kprc.com to apply.

Social Media and Digital Content Manager, WKOW-TV, Madison, WI:
If you're passionate about the power of social media, winning breaking news and delivering other engaging content to customers, when – and where they want it, here's your chance. We're looking for a leader, a coach and a hands-on social media expert to build audience engagement and referral traffic from Facebook to television and to our digital platforms. This newsroom management position will also lead our news, sports and weather teams in publishing great content to our website and apps in beautiful Madison, Wisconsin, consistently rated one of the best places to live in the Midwest.
The successful candidate must have solid news judgment, exceptional news writing skills, as well as strong creativity, planning, leadership and communication abilities. The Social Media and Digital Content Manager will also work closely with our marketing and sales teams to help them create and execute effective campaigns across all of our digital platforms.
This job isn't about coding. It's about telling great stories with accuracy and immediacy. It's about seizing opportunities to conceptualize and create entirely new kinds of content. It's about setting new standards for quality control. And it's about building teamwork. Degree in social media/journalism and 2 years of newsroom experience preferred. Knowledge of Facebook best practices for journalists, Social NewsDesk, Frankly Media/Worldnow CMS, Google 360 analytics and iNews are preferred.
WKOW is part of Quincy Media, Inc., a family owned company.
If you have the drive to succeed, send resume, cover letter, and writing samples to:
Ed Reams
News Director
WKOW-TV
5727 Tokay Blvd.
Madison, WI 53719
NO PHONE CALLS PLEASE
Other News Management Openings:
ASSISTANT NEWS DIRECTOR:
KMGH-TV, Denver, CO (listed 5/29/17)
WISH-TV, Indianapolis, IN (listed 6/4/17)
WRTV, Indianapolis, IN (relisted 6/4/17)
KJRH-TV, Tulsa, OK (relisted 6/4/17)
WICS-TV, Springfield, IL (listed 5/29/17)
KEZI-TV, Eugene, OR (relisted 4/30/17)
KION-TV, Salinas, CA (listed 6/4/17)
KSNT-TV, Topeka, KS (relisted 5/21/17)
KPLC-TV, Lake Charles, LA (listed 5/14/17)
EXECUTIVE PRODUCER:
KRIV-TV, Houston, TX (Senior AM Producer, listed 4/16/17)
WTVD-TV, Raleigh/Durham, NC: (listed 5/14/17)
WMAR-TV, Baltimore, MD (listed 5/29/17)
WBNS-TV, Columbus, OH (relisted 6/4/17)
WPTV, West Palm Beach, FL (AM EP, relisted 6/4/17)
WJXT-TV, Jacksonville, FL (Digital EP, listing modified 4/16/17)
WIVB-TV, Buffalo, NY (listed 5/21/17)
KWCH-TV, Wichita, KS (AM EP, listed 4/30/17)
WSLS-TV, Roanoke, VA (listed 5/29/17)
WBAY-TV, Green Bay, WI (listed 6/4/17)
WBRZ-TV, Baton Rouge, LA (PM EP, listed 4/23/17)
WCSC-TV, Charleston, SC (relisted 5/14/17)
WLBT-TV, Jackson, MS (new listing this week)
WTXL-TV, Tallahassee, FL (relisted 4/23/17)
MISCELLANEOUS JOBS:
KPRC-TV, Houston, TX: Exec. Planning Editor (listed 6/4/17, see ad above!)
WKOW-TV, Madison, WI: Social Media Mgr. (listed 6/4/17, see ad above!)
Obituaries:
A memorial service for DICK SPLITSTONE will be held at 1:00, Saturday, June 17, at Brightwater Center in Woodinville, WA, Dick died Sunday, June 4th, of esophageal cancer at the age of 64. He spent many years working for Northwest Cable News in Seattle. Dick was inducted into NATAS's Silver Circle just before he died, and, too sick to attend, watched the ceremony via a live stream. His former boss, longtime NWCN News Director WAYNE LYNCH kindly sent me this tribute. Dick began in radio (using the name DICK STONE) and moved to TV in 1988 when I hired him as a producer at WTOL-TV in Toledo. He also worked in Buffalo and Norfolk and for another station in Seattle.
TOM FRAWLEY, a longtime news director at WHIO-TV in Dayton who later founded Cox Broadcasting's Washington, DC bureau, died this week at the age of 87. He'd been in failing health. Tom served as president of (then) RTNDA in 1975. The organization remembered him in this obituary.
Names in the News:
Second generation broadcaster CAMI MARSHALL-ANTHONY was one of several managers promoted at Tegna's WFMY-TV in Greensboro this week. Cami, the daughter of jack of all trades (he's anchored, done sports, weather AND been an EP in Houston, Detroit, Miami, Hartford, and Phoenix) KHAMBREL MARSHALL, becomes the Assistant ND here as outlined in this memo from News Director KIM BALLARD.
In an inter-company move, BRITTANY MILLER has been traded from Scripps' WEWS-TV in Cleveland to KJRH-TV in Tulsa where she'll be the Assistant News Director. WEWS ND JEFF HARRIS told his staff what his station will get in return. The move reunites Brittany with KJRH ND WARREN STEWART: they worked together in Cleveland. She's also worked in Atlanta.
MARCI BURDICK was inducted into the Missouri Broadcasters Hall of Fame yesterday. She is currently serving as a Senior Advisor to Schurz Communications where she spent many years as Senior Vice President and VP for Television. Marci's been a GM and ND, and was the first female chair of RTNDA, the NAB TV Board and the NBC Affiliate Board. Read more about her great career here.
Finally, former local TV ND GEORGE NOORY has signed a new long term deal with Premiere Networks to continue hosting the overnight radio program Coast to Coast AM. He's hosted that show since replacing ART BELL. George began in radio in Detroit, switched to TV at WJBK-TV there, and then worked as a news director at KMSP-TV in Minneapolis and KSDK-TV in St. Louis, where we worked together: (Full disclosure: while ND there, George eliminated my job as Executive Producer-Operations.)
General Manager News and Notes:
Nexstar hired JULIE BRINKS as General Manager for WOOD-TV in Grand Rapids.
Gray Television promoted four employees to General Manager jobs at four of its stations.
Our Full List of Open ND Jobs:
Here is my list of stations with open ND jobs, as of Sunday, June 11, 2017.
If you know of any additions/deletions/updates, please email me at: rick@rickgevers.com
WUSA-TV 4100 Wisconsin Ave NW Washington DC 20016
KMGH-TV 123 E Speer Blvd. Denver, CO 80203
KVUE-TV 3201 Steck Ave., Austin, TX 78757
WGRZ-TV 259 Delaware Ave., Buffalo, NY 14202
WNYT-TV 715 N Pearl St, Albany, NY 12204
WBIR-TV 1513 Bill Williams Ave., Knoxville, TN 37917
KWTX-TV 6700 American Plaza, Waco, TX 76712
KLFY-TV 1808 Eraste Landry Rd, Lafayette, LA 70506
KERO-TV 321 21st St, Bakersfield, CA 93301
WSAW-TV, 1114 Grand Ave, Wausau, WI 54403
KTVA-TV 1001 Northway Drive St. 202. Anchorage, AK
WCJB-TV 6220 NW 43rd St, Gainesville, FL 32653
KRTV P.O. Box 2989, Great Falls, Montana, 59403