Greetings:
Great to see some of you at this past week's IRE conference, which welcomed a record attendance of over 1,500 journalists (and a few agents!) Another great year of broadcast participation, with Gannett, Scripps, and the NBC owned stations group particularly well represented. (Apologies to any other groups who sent large contingents.) I've said before that IRE is my favorite conference, with practical lessons that you can put to work on Monday.
Mark your calendars (and plan budgets) for the next conference in Philadelphia, June 4-7, 2015.
This week's newsletter features TWO newly named NDs, with, to my knowledge, NO new openings, bringing our count of open jobs to 26.
Please note our advertisers this week, including the Carole Kneeland Project, the NEFE/RTDNA Personal Finance Awards, ExciteM, and AccuWeather, along with help wanted ads for THREE newsroom positions in a wide variety of market sizes.
We have an obituary for a longtime Alabama news director and anchor, a trade of general managers in two top ten markets, and a number of news managers on the move.
All that…and more…as you read on.

The Kneeland Project Accepting Applications Now
You don't want to miss this opportunity. Apply today!
The Kneeland Project is accepting applications for their September 24-27 session in Austin, TX. Applications are due Friday, July 11 and are available at: kneelandproject.org/apply
Thanks to Kneeland's generous funders, this opportunity is nearly free for 18 selected news directors. The Kneeland Project pays for all tuition costs as well as hotel and several meals. Participants cover only their transportation and a few meals: Kneeland takes care of the rest.
In a recent survey of Kneeland Fellows, 100% reported they still regularly use lessons learned at Kneeland, believe that time spent at Kneeland improved their career, and said they have recommended Kneeland to a friend or colleague.
This fall's participants will be joined by some of the best and brightest leaders in the industry, but they won't provide didactic, one-way lectures. On the contrary. Kneeland is seeking applications from news directors with high-level expertise, insight, and experience to make this a truly unique opportunity.
Most importantly, journalists will leave the program with a solid plan to guide their leadership decisions starting the day they return to their newsroom. This isn't theoretical information that news managers will put on a shelf and neglect. Every participant will walk away with concrete action items to implement immediately that will make a difference in their station…and their life.
It's an intensive program unlike any other. It's practical. It's highly interactive. It produces long-lasting results. Journalists return to their stations refreshed and ready to tackle the sometimes overwhelming challenges newsrooms now face.
Click here for more information and to apply. www.kneelandproject.org
Only 18 news directors will be selected for this program. Apply today!
New News Director Openings:
None, that I know of. Do you know of any? Then shoot me an email! rick@rickgevers.com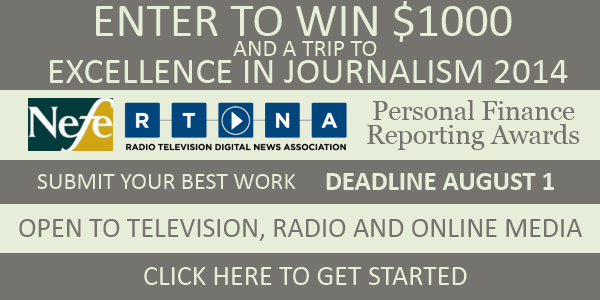 Newly Named News Directors:
KHQA-TV, Hannibal, MO/Quincy, IL…KRISTEN HAMILTON returns to Illinois to become news director for this Sinclair Broadcasting owned CBS affiliate (which airs ABC programming on a digital channel). Kristen is currently Content Manager for WXIN-TV in Indianapolis, but before her 3 1/2 years there she was an Assistant ND in Peoria. She's also worked in Springfield, MO, and Savannah, GA. Kristen replaces NORA BALDNER who was ND there for almost four years.  UPDATE 6/30/14:  Nora has accepted a job as an Assistant Professor of Communication at Quincy University.
KTLM-TV, Brownsville, TX…this Telemundo owned station has named FRANCISCO COBOS has its next news director.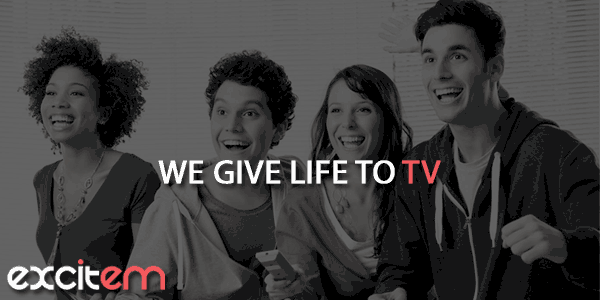 Paid Help Wanted Ads: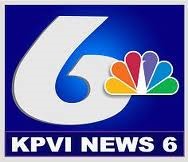 News Director, KPVI-TV, Pocatello ID:
KPVI NBC 6 in the majestic Idaho Falls/Pocatello, Idaho market, has an opening for a motivated, versatile, knowledgeable, experienced, and goal-oriented News Director to manage our news operations. While News Director experience is preferred, we also want to hear from any experienced Executive Producers or an Assistant News Director looking to take that next step.
The KPVI News Director position is primarily responsible for the day-to-day operations of the television newsroom and website, budgeting, hiring and training of the newsroom personnel, maintenance of journalistic and legal standards, superior news gathering and news production. The News Director must have excellent communication and interpersonal skills. Organization and time management skills are a must. Position reports directly to the VP/General Manager, Shawn Wilcox.
If you wish to work for a company that rewards excellence and you are a motivated, goal-oriented self-starter, please e-mail your resume and a link to your finished news product to swilcox@kpvi.com.
Resumes and links may also be mailed as follows:
Mr. Shawn Wilcox
General Manager
KPVI-TV
902 E. Sherman
Pocatello ID 83201
IDAHO BROADCAST PARTNERS IS AN EQUAL OPPORTUNITY EMPLOYER.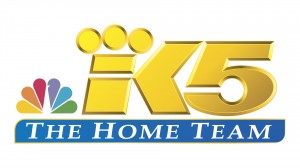 Morning Executive Producer, KING-TV, Seattle. WA:
KING 5 TV, Seattle's #1 news station, is looking for a creative Executive Producer to oversee the content and direction of our 4 ½ hour morning newscast. If you are competitive and passionate about covering news, have strong journalistic credentials, and proven leadership skills to manage a large staff, we want to talk to you.
You will lead a staff of reporters, producers, writers, photographers, and assignment editors. To be successful in this position, you need to thrive at producing, planning, and motivating. You need to know how to solve problems and make decisions as the leader of the team. Experience growing digital and social platforms beyond simple broadcast companions is desired.
Candidates with a college degree and 5 years news management experience preferred. System experience with ENPS, Axis graphics, and Vertigo is beneficial.
KING TV is owned by Gannett, the largest local media company in the country. To be considered a candidate for an opening at KING, you must complete the online application on the employment tab found on: king5.com/on-tv and attach your resume and cover letter.
Paper resumes or any electronic information received that do not come through the online application process will not be considered part of the applicant pool.
KING TV is an equal opportunity employer.

Morning Executive Producer, KOAA-TV, Colorado Springs, CO:
KOAA, the number one NBC affiliate in beautiful Colorado Springs-Pueblo is looking for an Executive Producer to lead our talented morning team through a two and a half hour award winning newscast.
We are looking for a true leader who can set the pace in the market on multiple platforms including web, mobile and social media. We staff for multiple morning live shots, and expect a fact paced, informative newscast on brand. The ideal candidate will be a great teacher for young producers, coordinate with marketing, collaborate with managers and bring creative solutions to the table; must be able to make smart decisions and execute last minute changes to shows without supervision.
We are an investigative station in a market with a lot of breaking news, including critical weather conditions during morning drive. At least two years producing experience required. Management experience preferred – but leadership qualities are even more important. Familiarity with NBC Newschannel, ENPS, Social News Desk & Ross Overdrive is helpful.
You will get to work in one of the most beautiful places on earth, in a happy newsroom, with full benefits and competitive pay. We love what we do – come see why.
Rush your resume & link to your work via email to: EPJob@KOAA.com, SUBJECT LINE: Executive producer
NO phone calls please.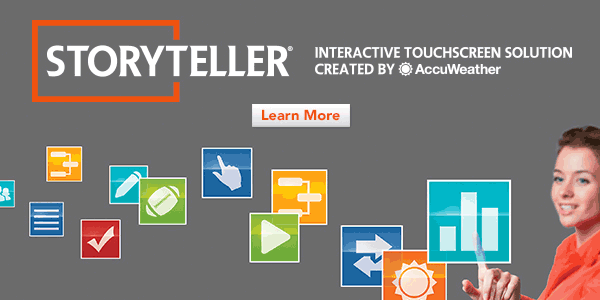 Other News Management Openings:
ASSISTANT NEWS DIRECTOR:
WLS-TV, Chicago, IL (listed 5/24/14)
KPHO-TV, Phoenix, AZ (relisted 6/15/14)
WCPO-TV, Cincinnati, OH (relisted 6/7/14)
KVVU-TV, Las Vegas, NV (relisted 6/15/14)
WHEC-TV, Rochester, NY (relisted 6/15/14)
WCJB-TV, Gainesville, FL (listed 5/2/11)
EXECUTIVE NEWS PRODUCER:
WFLD-TV, Chicago, IL (AM EP, listed 5/30/14)
WLS-TV, Chicago, IL (relisted 5/24/14)
KTVU-TV, San Francisco/Oakland, CA (Digital EP, listed 6/22/14)
KPHO-TV, Phoenix, AZ (AM EP, relisted 6/15/14)
KING-TV, Seattle, WA (AM EP, listed 6/22/14, see ad above!)
KSHB-TV, Kansas City, MO (relisted 6/15/14)
WDAF-TV, Kansas City, MO (PM EP, listed 6/22/14)
WBNS-TV, Columbus, OH (Senior EP, relisted 5/18/14)
WGHP-TV, Greensboro/High Point, NC (Dayside EP, listed 6/22/14)
WTEV/WAWS, Jacksonville, FL (AM EP, listed 5/11/14)
WJAR-TV, Providence, RI (relisted 6/15/14)
WDTN-TV, Dayton, OH (Nightside EP, listed 5/24/14)
KGUN-TV, Tucson, AZ (Morning EP, relisted 5/24/14)
WHAM-TV, Rochester, NY (listed 5/30/14)
WISC-TV, Madison, WI (listed 5/30/14)
WSJV-TV, South Bend/Elkhart, IN (AM EP, listing modified 4/25/14)
KOAA-TV, Colorado Springs, CO (AM EP, relisted 6/22/14, see ad above!)
WCIV-TV, Charleston, SC (relisted 5/24/14)
KTVA-TV, Anchorage, AK (listed 5/2/14)
KTTC-TV, Rochester, MN (relisted 5/30/14)
ASSIGNMENT MANAGER:
WSPA-TV, Spartanburg, SC (relisted 5/18/14)
KMTV, Omaha, NE (listed 6/15/14)
MANAGING EDITOR:
WBNS-TV, Columbus, OH (Digital ME, relisted 5/18/14)
WCPO-TV, Cincinnati, OH (relisted 6/7/14)
DIRECTOR OF NEWS TECHNOLOGY:
WSB-TV, Atlanta, GA (listed 5/24/14)
NEWS OPERATIONS MANAGER:
WAVE-TV, Louisville, KY (listed 5/18/14)
Obituary:
JOE LANGSTON, a longtime Birmingham news anchor and news director, died Saturday, June 21, at the age of 82. He joined the staff of WBRC-TV in 1962, worked briefly at WVTM in Birmingham, and later returned to WBRC as news director. He left TV in 1987 to accept an endowed chair at Jacksonville State University. WBRC remembers him here, while the local newspaper covered his passing here.
Situations Wanted:
We offer a free situations wanted ad to news managers who are looking for a new opportunity. If you'd like to state your case to a well targeted audience, email me an item (max. 150 words). You may include a link to a website, an email address, and a photo. You must include your name. I'll run it for one week. I don't represent or endorse those listed, but merely trying to help.
Names in the News…and other things:
Friday marked the last day on the job for two longtime news directors. GREG CAPUTO, spent much of his career in Chicago, the last 11+ at WGN-TV. He'll turn 65 next month. Chicago media writer ROBERT FEDER has more in this article. And in Seattle, BOB JORDAN also stepped down on Friday. He marks his 68th birthday in July, as well. Best wishes to both for a long and happy retirement.
Also moving on after a long career is JACK MAHER, who's leaving Denver's KUSA-TV after 34 years on the morning show. He was the first producer when the program began and is now Senior Producer. The station paid tribute during his final newscast.
An update to our UPDATE earlier this week on the trade of stations between Fox and the Cox Media Group. The General Managers of the two largest stations in the deal, soon-to-be former Cox stations, KTVU/KICU-TV, and about to be a former FOX o-and-o WFXT-TV in Boston, will trade places according to this article. WHBQ-TV in Memphis also switches from Fox ownership to Cox.
LANA DURBAN-SCOTT will serve as interim station manager for Scripps' WEWS-TV in Cleveland while GM SAM ROSENWASSER recovers from some health issues. She worked at the station earlier in her career. She'll return to her job as Director of News Strategy & Operations for the company.
It's a return to Los Angeles for MATT GOLDBERG, who's headed back to KNBC-TV as Managing Editor. He's currently the Assistant ND for another NBC o-and-o, KNTV in San Jose/San Francisco. Matt worked at KNBC before moving to the Bay Area. He's also other stations in San Francisco and Los Angeles, and in Houston.
WRTV in Indianapolis has named SHAWN REYNOLDS as its morning EP. He's been a producer at the Weather Channel, and has also worked at two stations in Atlanta, and for stations in Huntington/Charleston, WV, Lexington, and Hazard, KY.
ROD JACKSON joins KSNT/KTKA-TV in Topeka as Assistant News Director. He most recently was ND for KGAN/KFXA-TV in Cedar Rapids, IA. Many of you may know him from his days as a producer for ABC NewsOne in Los Angeles.
General Manager Notes:
CHRIS TOPF has been named GM of Tribune's WPMT-TV in Harrisburg, PA. He most recently served as GM of WNWO-TV in Toledo.
Our Full List of ND Openings:
If you know of any additions/deletions/updates, please email me at: rick@rickgevers.com
Here is my list of stations with open ND jobs, as of Sunday, June 29, 2014.
KWHY-TV 1201 West 5th St., # T-900 Los Angeles CA 90017 *
WGN-TV 2501 Bradley Place Chicago IL 60618
KTVT-TV 5233 Bridge St. Ft. Worth TX 76103
New England Cable News, 160 Wells Avenue Newton, MA 02459
WBZ-TV 1170 Soldiers Field Rd. Boston MA 02134
WFDC-TV 101 Constitution Ave. NW Washington DC 20001 *
KPRC-TV 8181 SW Freeway Houston TX 77074
KIRO-TV 2807 Third Ave. Seattle WA 98121
KCEC-TV 777 Grant St. #110 Denver CO 80203 *
WEWS-TV 3001 Euclid Ave. Cleveland OH 44115
KMAX-TV 2713 Kovr Drive Sacramento CA 95605
KOIN-TV 222 SW Columbia St. Portland OR 97201
WCNC-TV 1001 Wood Ridge Center Dr. Charlotte NC 28217
WHP-TV 3300 North 6th Street Harrisburg PA 17110
WTLV/WJXX-TV, 1070 E. Adams St. Jacksonville, FL 32202
WSET-TV 2320 Langhorne Rd. Lynchburg VA 24501
WFRV-TV 1181 E. Mason St. Green Bay WI 54301
WOI-TV 3903 Westown Parkway West Des Moines IA 50266
KVEO-TV 394 N. Expressway Brownsville TX 78521
WCBD-TV 210 W. Coleman Blvd. Charleston SC 29464
KVRR-TV 4015 9th Ave S Fargo ND 58103
WAKA-TV 3251 Harrison Road Montgomery AL 36109
KLFY-TV 1808 Eraste Landry Rd. Lafayette LA 70506
KPVI-TV 902 E Sherman Pocatello ID 83201 (see ad above!)
KLDO/KXOF-TV 226 Bob Bullock Loop Laredo TX 78040
WBUP/WBKP-TV 1705 Ash Street Ishpeming MI 49849
* Spanish language station