Greetings:
Just 12 openings in our admittedly unofficial list of ND openings across the country.
That's the tally after a holiday week that saw THREE jobs filled (granted, one of those five months ago!) and just ONE new opening.
We have TWO Paid Help Wanted ads for management openings at stations.
In Names in the News, TWO new EPs were named, and we also have TWO obituaries.
All that and more in this week's report.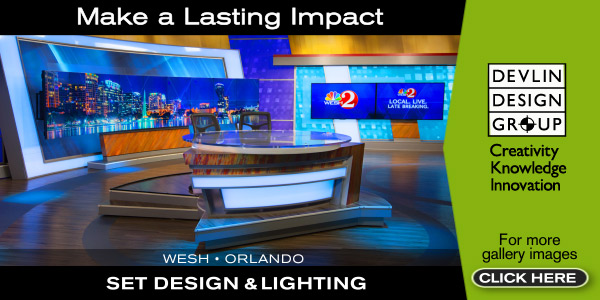 Newly Named News Directors: 
KUVN-TV, Dallas/Ft. Worth, TX…RAQUEL AMPARO moves across town to become ND for this Unvision station. Raquel shared the news with friends via this post on Facebook. She has been the Managing Editor (and earlier, EP) for CBS's KTVT there, and has also worked in Miami. Raquel replaces SAMUEL BELILTY who left in September to become ND for Univision's Miami station, WLTV.
WNDU-TV, South Bend, IN…KATE GLOVER is the new news director for this Gray TV NBC affiliate. GM JOHN O'BRIEN sent this note to the staff. Kate most recently spent seven months as ND for Tegna's WGRZ-TV in Buffalo. She's been an ND in Portland, OR, and had worked in Buffalo earlier in her career as well as in Washington and San Diego. She replaces JESSICA LASZEWSKI who was only here a few months before returning to Wisconsin as ND for Gray's WMTV in Madison.
WSAW-TV, Wausau, WI…we're late in reporting that SARAH GRAY became the ND for this Gray TV owned CBS affiliate last June. Here's her bio from the WSAW website. She'd been an EP for a Gray sister station, WBAY-TV in Green Bay, having first joined WBAY as a producer. She replaced the above referenced JESSICA LASZEWSKI who left Wausau to become ND for Gray's South Bend station, WNDU-TV, but only stayed a few months before returning to Wisconsin as ND for Gray's WMTV in Madison.
New News Director Openings: 
WMC-TV, Memphis, TN…our dearth of new openings ends this week with news that TAMMY PHILLIPS will leave Raycom's Memphis early in December. She shared this heartfelt note with her staff. Tammy's been the ND here for six years and was the Assistant ND here for more than ten years. She's also worked in Little Rock, Biloxi, and Jonesboro, AR.
Paid Help Wanted Ads:

Assistant News Director/Executive Producer, KWWL-TV, Waterloo, IA:
KWWL is seeking a take charge leader to help guide our news staff and manage our multi-platform news products. This manager will serve as an editorial decision maker. Excellent news judgement is needed for this fast- paced environment and multi-city market.
The successful candidate must be able to identify great stories, create urgency and tell/showcase stories in a memorable way for our viewers. The Executive Producer/Assistant News Director will partner with the News Director to execute a vision and strategic plan for success in daily weather, severe weather, breaking news and the big story every day while helping to manage reporters, producers, photographers, directors, and editors. Great writing skills will enhance your ability to train and lead!
KWWL is a continuous news source with an immediate deadline culture. The Executive Producer/Assistant News Director will oversee and be in constant contact with all involved in our newsgathering and delivery process.
This position requires an urgency to get stories published on our web site and social media for immediate news coverage.
Applicants must have 3 to 5 years producing experience with a strong desire to further their career in a management position.
The Waterloo-Cedar Rapids-Dubuque-Iowa City market is a great place to live with numerous colleges and universities, good quality of life and ample recreation.
KWWL is proud to be a Quincy station. Learn why our family-owned broadcast group has a reputation as one of the best media companies to work for at: www.careersatquincy.com
To apply for the Executive Producer/Assistant News Director position, e-mail your resume to, Allison Gibson, News Director, at: agibson@kwwl.com
KWWL Television, Inc. is an Equal Opportunity Employer.

Nightside Executive Producer, WJXT-TV, Jacksonville, FL:
Winter's coming.
Tired of cold and snow?
Why don't you come to work in sunny Florida?
WJXT-TV in Jacksonville is looking for a nightside Executive Producer to help lead a strong newsroom in a fast-paced competitive environment. Excellent news judgment, storytelling and showcasing skills required. You will help manage anchors, reporters, producers, photographers and editors. Must be able to identify good stories, create leads, create urgency and create memorable moments. You will help oversee web and social media content. We need someone who can execute strategic plans while leading the presentation of content on air, online and in the world of evolving media. NOTE: All essential functions of this position are not necessarily described in this posting.
Qualifications:
Prior EP experience is a plus, but this is also a good move for an excellent newscast producer with at least five years of experience. You will be on-call as needed. Expect to work long hours, weekends and holidays as needed.
Requirements:
Prefer college degree in journalism or communications.
Contact: Send resume and newscast links to: kbonfield@wjxt.com
Other News Management Openings:
ASSISTANT NEWS DIRECTOR:
KOMO-TV, Seattle, WA (listed 10/22/17)
WEWS-TV, Cleveland, OH (listed 9/24/17)
KSDK-TV, St. Louis, MO (listed 10/15/17)
WAAY-TV, Huntsville, AL (listed 11/12/17)
KWWL-TV, Waterloo, IA (new listing this week, see ad above!)
KVRR-TV, Fargo, ND (listed 10/29/17)
EXECUTIVE PRODUCER:
WJLA-TV, Washington, DC (AM EP, listed 11/5/17)
KRIV-TV, Houston, TX (Evening EP, relisted this week)
WGCL-TV, Atlanta, GA (AM EP, listing revised 10/15/17)
KOMO-TV, Seattle, WA (listed 10/22/17)
WTVF-TV, Nashville, TN (AM EP, listing revised 10/22/17)
KGTV, San Diego, CA (Dayside EP, listed 11/12/17)
WBNS-TV, Columbus, OH (Dayside EP, listing revised this week)
WPTV, West Palm Beach, FL (listing modified 9/24/17)
WIVB-TV, Buffalo, NY (Nightside EP, listing revised 10/29/17)
WJXT-TV, Jacksonville, FL (Nightside EP, listed 11/19/17, see ad above!)
WRGB-TV, Albany/Schenectady, NY (listed 11/12/17)
WDTN-TV, Dayton, OH (relisted 11/5/17)
KWCH-TV, Wichita, KS (AM EP, relisted this week)
KCCI-TV, Des Moines, IA (listed 10/8/17)
WAAY-TV, Huntsville, AL (listed 11/12/17)
WISC-TV, Madison, WI (AM EP, relisted 11/12/17)
MANAGING EDITOR:
KDVR/KWGN-TV, Denver, CO (listed 9/24/17)
ASSIGNMENT MANAGER:
WTVF-TV, Nashville, TN (listed 10/22/17)
Obituaries:
Funeral services for TOM ANTHONY were held yesterday in New Jersey. Tom, who died November 19th at the age of 63, spent more than 25 years at CNBC. He also worked in local TV in Binghamton, NY, and Portland, ME, where he was the Assistant ND at WCSH-TV before leaving to join CNBC. Here's an obituary which will tell you more about his life, career, and family.
KEN HATCH, a former President of Seattle's KIRO-TV, died Tuesday, November 21, at the age of 82. This obituary from the station's website does a good job of covering his life and career, including the time he was sued by a consultant for sexual harassment.
Names in the News (and other items):
DELAINA GIVENS CRUTCHER joins WBNS-TV in Columbus, OH, as morning executive producer. Lots of details about Delaina in this staff memo from News Director KELLY FRANK to her staff.
At WBAY-TV in Green Bay, ADAM BEHNKE has been promoted to Executive Producer from 5:00 producer.
General Manager News and Notes:
Once again, I didn't see any GM moves this week. Let me know if you know of any.
Our Full List of Open ND Jobs:
Here's our list of open ND jobs as of Sunday, November 26, 2017:
It's unofficial, there may be others that are open, and some of these may have been filled. If you know of any in either category, please let me know: rick@rickgevers.com
Verizon Fios 1 News 800 Westchester Avenue, Rye Brook, NY 10573
WUSA-TV 4100 Wisconsin Ave NW Washington DC 20016
WUVG-TV 3350 Peachtree Road #1250, Atlanta, GA 30326 **
WTSP-TV 11450 Gandy Blvd, St. Petersburg, FL 33702
KUVS-TV 1710 Arden Way, Sacramento CA 95815 **
Spectrum News 2505 Atlantic Ave. #102, Raleigh, NC 27604
WMC-TV 1960 Union Ave, Memphis, TN 38104
WCSC-TV 2126 Charlie Hall Blvd, Charleston, SC 29414
WVVA-TV 3052 Big Laurel Highway, Bluefield WV 24701
KECI-TV 340 W. Main St., Missoula, MT 59802
KFBB-TV P.O. Box 1139. Great Falls MT 59403
KRTV P.O. Box 2989, Great Falls, MT, 59403
**: Spanish language station