Thursday, September 28, 2017 UPDATE:
For the second time this week, a top 25 market Tegna News Director has resigned.
Today's it's BOB CLINKINGBEARD, who has left WTSP-TV, Tegna's CBS affiliate in Tampa/St. Petersburg. He'd been ND there for the past two years.
He described his motivation for his decision to resign in this email to me.
Bob's a former news director in Orlando, Milwaukee, and Greensboro, NC. He's also worked in Philadelphia, Detroit (two different stations), Baltimore, Birmingham, Alexandria, LA, and Columbia, MO.
We'll have more on all the latest news in our full report later this week.
regards,
Rick Gevers
**** ***** ****
Tuesday, September 26, 2017 UPDATE:
Late breaking news this afternoon from St. Louis, where KSDK-TV News Director KARIN MOVESIAN has resigned.
Karin's been the ND there since the spring of 2015. She joined that Tegna-owned NBC affiliate after eight years as ND for KTNV in Las Vegas.
Karin grew up in the St. Louis area, was graduated from St. Louis University, and earlier in her career worked at KMOV-TV. She's also worked as an Assistant ND in San Antonio, and as an EP in Chicago (two stations), Detroit, and Minneapolis.
I'm sure we'll have more on this story in our full newsletter later this week.
regards,
Rick Gevers
**** ***** ****
Greetings:
To be honest…it's a slow week. But we have some items worthy of your interest, I hope.
26 stations have news director openings. That's according to my count after a week in which TWO news director jobs became open, and ONE was filled.
We have THREE paid help wanted ads, TWO for management positions in top 20 markets and the third is for a high level recruitment position at CNN.
There's an obituary for a former Washington state anchor and ND, more details about the passing of a veteran ND whose death we first told you about last week, some senior management changes at Univision, GM changes in Missouri and Indiana, and a scholarship fund for a longtime Illinois ND who died earlier this summer.
It's all below!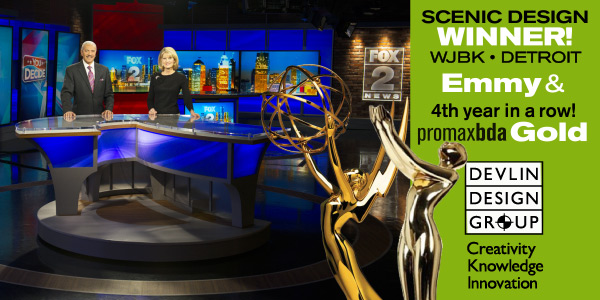 Newly Named News Director: 
WCJB-TV, Gainesville, FL…JON LEVY has been promoted to news director for this Gray TV owned ABC affiliate. He replaces KEVIN FRIES who left in June after 2 1/2 years as ND.
New News Director Openings: 
KXLY-TV, Spokane, WA…after more than 19 years at the station…the last 12 as News Director for this Morgan Murphy Media owned ABC affiliate…JERRY POST will leave after the November rating period to open his own business. He tells me he's loved working for the company but is opening a Mathnasium franchise. (Look it up, boys and girls.) He's also worked in Flint, MI.
WTVY-TV, Dothan, AL…this Gray TV owned CBS affiliate has a posting for an ND position on its website. The listing comes just a few days after APRIL DAVIS was arrested on a public intoxication charge. She joined the station as ND in June, 2016. Before that, she worked in Colorado Springs and has also worked in Anchorage, Savannah, Jacksonville, NC, and Greenville, SC.
Paid Help Wanted Ads:

Evening Executive Producer, KRIV-TV, Houston, TX:
KRIV Fox 26, the Fox O&O in Houston, TX, is searching for a dynamic PM Executive Producer to lead our early evening and late-night newsgathering efforts. In addition to two traditional hours of news, this person will also manage a brand new, innovative hour of news and information programming. The ideal candidate is an enthusiastic manager and motivator with a proven track record of ratings success and connecting unique content to our viewers across all platforms. We are looking for someone who knows how to showcase the big stories, breaking news, and breaking weather, and embraces social media and content that engages our audience every night. The PM Executive Producer will manage several reporters and producers, assignment editors, and digital staff, as well as approve scripts, and ensure our content meets all legal and journalistic standards. The PM Executive Producer will also help with scheduling and contribute to special projects, including elections.
Four year college degree required with emphasis in Communications or Journalism preferred. Minimum five [5] years producing experience in middle to major markets, including newscast producing experience. Two [2] years news management experience strongly preferred. Must be able to work in a fast paced, deadline-oriented environment. Must be a strong leader and communicator, possessing both effective interpersonal skills and highly developed time management skills. Must possess superior editorial judgment and understand the legal and ethical parameters for mass media. Strong working knowledge of the technical aspects of television news production required, including digital and web based news gathering tools. Must be able to use newsroom computer systems, including AVID iNews and AVID search, editing and graphics programs.
To apply online for this positions, click here:
NO PHONE CALLS PLEASE. EOE/M/F/Veteran/Disabled

Managing Editor, KDVR/KWGN-TV, Denver, CO:
Here's your chance to help lead a news duopoly operation in one of the best cities to live in the country! Denver, Colorado's KDVR and KWGN are looking for a Managing Editor to help manage our growing and thriving news operation.
Our ideal candidate will have unsurpassed leadership skills, understand the fundamentals of journalism ethics and be digitally savvy.
We are looking for an experienced journalist who will use strong editorial judgement, writing/storytelling and organizational skills to steer the newsroom team to deliver news better than anyone else in the market.
The Managing Editor for KDVR/KWGN is responsible for overseeing content gathering, the assignment desk, planning and reporters. You'll make decisions on stories to place the stations in a position to be the go-to authority for breaking news and weather coverage.
KDVR/KWGN produces more than 85 hours of local programming each week. Our ratings are growing, our journalists are exceptional and our entire team is on-board, excited and eager to keep moving forward. We need an experienced Managing Editor to help take us to the next level.
If it's you – apply by clicking here.

Director, Talent Recruitment & Development, CNN, New York, NY:
CNN is looking for a Director, Talent Recruitment & Development to work with the VP, Talent Recruitment & Development to plan, lead, and execute the talent acquisition strategy for CNN Worldwide. The emphasis is "off-air" talent which includes producers (EPs, Sr. Producers, show producers, field producers, AP's, PA's, booking producers), writers and digital journalists at all levels.
Responsibilities:
Coordinate with Executive Producers, CNN's Senior Leadership and HR to assess current and future talent needs, then develop a network and pipeline of talented individuals.
Assess, guide, coach and develop talented producers to optimize growth potential, internal opportunities, and succession planning efforts.
Develop editorial talent pipelines with a key focus on diversity and inclusion.
Scout, evaluate and recruit talented producers through partnership with industry organizations, on-going event attendance, marketplace development and networking, and all other available sources.
Design, coordinate and facilitate producer and digital workshops and work on other special projects as assigned.
Requirements:
– 7-10+ years of newsroom experience preferably as a producer or booker
– Clear passion for news and all that CNN represents
– Ability to evaluate and coach editorial talent at all levels
– Commitment to diversity and inclusion
– Knowledge and understanding of industry organizations and the scope of differing roles across local market and network levels
– Proven negotiator with the ability to understand the importance of a good match
between candidate and role
– Commitment to professionalism, confidentiality and good judgement
Click here to apply.
Other News Management Openings:
ASSISTANT NEWS DIRECTOR:
KNBC-TV, Los Angeles, CA (listed 9/17/17)
WEWS-TV, Cleveland, OH (new listing this week)
WTNH-TV, New Haven, CT (listed 9/3/17)
WRGB-TV, Albany/Schenectady, NY (listed 9/10/17)
WICS-TV, Springfield, IL (relisted 8/6/17)
KPLC-TV, Lake Charles, LA (relisted 7/23/17)
EXECUTIVE PRODUCER:
KRIV-TV, Houston, TX (Evening EP, relisted this week, see ad above!)
WGCL-TV, Atlanta, GA (AM & PM EPs, listed 8/6/17)
WXYZ-TV, Detroit, MI (AM & Senior EPs, listed 9/10/17)
WTVF-TV, Nashville, TN (listed 8/13/17)
WBNS-TV, Columbus, OH (AM & PM jobs, listing revised 8/6/17)
WDAF-TV, Kansas City, MO (Weekend EP, new listing this week)
WPTV, West Palm Beach, FL (listing modified this week)
WIVB-TV, Buffalo, NY (relisted 8/13/17)
WDTN-TV, Dayton, OH (relisted 9/3/17)
KWCH-TV, Wichita, KS (AM EP, relisted 9/17/17)
WSLS-TV, Roanoke, VA (relisted 8/13/17)
WISC-TV, Madison, WI (AM EP, listed 8/20/17)
WBRZ-TV, Baton Rouge, LA (relisted 9/10/17)
MANAGING EDITOR:
KDVR/KWGN-TV, Denver, CO (new listing this week, see ad above!)
Obituary:
MILT SCHWENK, a former news director, co-anchor, and sportscaster for KNDO-TV in Yakima, WA, died last Thursday (9/21/17) at the age of 84. He became a broadcaster a little later than most, having had a long career in teaching at both the high school and college level. Learn more about Milt and his career in this obituary.
We have more information about the passing of five-time news director KEVIN KELLY, whose death at the age of 73 we reported last week. You'll learn more about his life and career when you click here.
Names in the News (and other items):
CAROLINA NUNEZ has been named Regional News Director for Univision. She has been ND of the company's San Francisco station, KDTV, since 2011. Media Moves has more on her promotion and other moves within the company.
Former WCIA-TV (Champaign, IL) news director DAVE SHAUL is being remembered with a scholarship fund at the University of Illinois. Dave died last May at the age of 75. He spent 37 years at WCIA and helped launch dozens of careers. Learn more about the scholarship…and how to donate..here.
General Manager News & Notes:
MARTY SIDDALL will retire in November after 18 years as General Manager of KOMU-TV, the University of Missouri owned NBC affiliate in Columbia, MO. He oversaw a variety of changes at the station, about which you can learn in this story posted on the station's website. Marty earlier worked here in Indianapolis as business manager for WRTV.
And speaking of WRTV…after seven years as General Manager there, LARRY BLACKERBY has left that Scripps owned ABC affiliate. More in this detailed story from the Indianapolis Business Journal. He's also been a GM in Houston, Jacksonville, FL, Greensboro-High Point, NC, Jackson, MS, and Palm Springs, CA.
Our Full List of Open ND Jobs:
Here's our list of open ND jobs as of Sunday, September 24, 2017:
It's unofficial, there may be others that are open, and some of these may have been filled. If you know of any in either category, please let me know: rick@rickgevers.com
WNJU-TV 2200 Fletcher Ave, Fort Lee, NJ 07024 **
News 12 Bronx/Brooklyn 1 Media Crossways, Woodbury, NY 11791
Verizon Fios 1 News 800 Westchester Avenue Rye Brook, NY 10573
KYW-TV 1555 Hamilton Street Philadelphia, PA 19130
KUVN-TV 2323 Bryan St Ste 1900. Dallas TX 75201 **
WUSA-TV 4100 Wisconsin Ave NW Washington DC 20016
WUVG-TV 3350 Peachtree Road #1250, Atlanta, GA 30326 **
WCCO-TV 90 S 11th St., Minneapolis, MN 55403
KTXL-TV 4655 Fruitridge Road. Sacramento, CA 95820
KUVS-TV 1710 Arden Way Sacramento CA 95815 **
WZZM-TV 645 Three Mile Grand Rapids, MI 49544
KWCH-TV 2815 E. 37th Street North, Wichita, KS 67219
KXLY-TV 500 W. Boone Spokane, WA 99201
KOAA-TV 2200 7th Ave. Pueblo, CO 81003
KWWL-TV 500 East Fourth St. Waterloo, IA 50703
WJTV 1820 Tv Rd, Jackson, MS 39204
WNDU-TV 54516 IN-933, South Bend, IN 46637
WHBF-TV 231 18th Street Rock Island, IL 61201
WFXG-TV P.O. Box 204540 Augusta, GA 30917
KLFY-TV 1808 Eraste Landry Rd, Lafayette, LA 70506
WSAW-TV, 1114 Grand Ave, Wausau, WI 54403
KNOE-TV 1400 Oliver Rd, Monroe, LA 71201
WIFR-TV 2523 N Meridian Rd, Rockford, IL 61101
KTMF-TV 2200 Stephens Avenue, Missoula, MT 59801
WTVY-TV 285 N Foster St, Dothan, AL 36303
KRTV P.O. Box 2989, Great Falls, Montana, 59403
**: Spanish language station